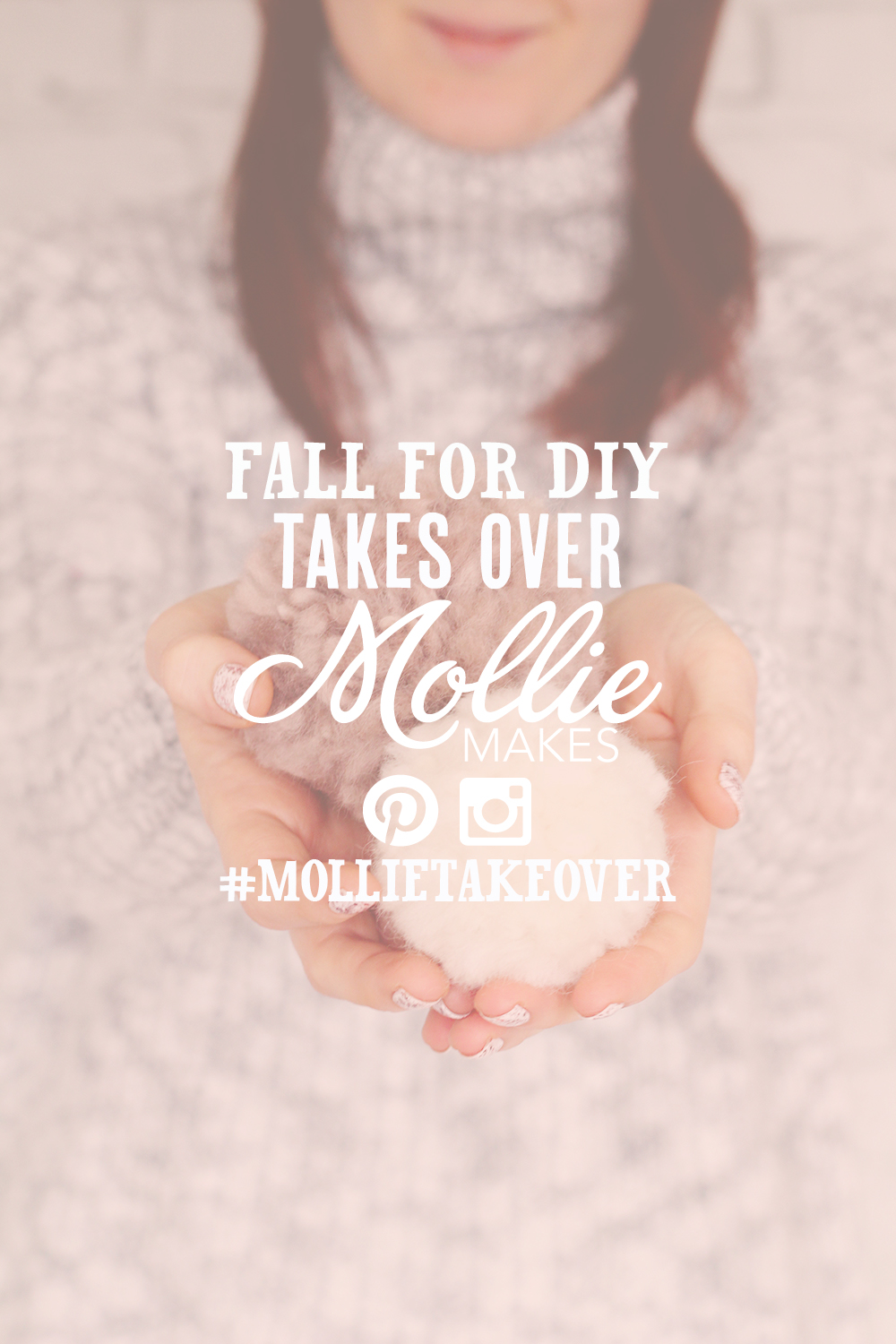 I love sharing my inspirations, ideas and general quick creative thoughts with basically anyone who has an attention span long enough to listen, which is why I'm a big fan of any platform that makes these easier to both communicate and to digest. Of all the social media platforms I use on a daily basis Pinterest and Instagram are by far my favourites, so I don't know if you can imagine how excited I am to be asked to take over Mollie Makes Pinterest and Instagram accounts later this week! Starting on the 22nd January we'll be Pinning and posting over on the @molliemakes accounts using the #mollietakeover to make it loads easier for you to follow along.
This months Mollie Makes theme is Get Organised, so from Wednesday I'll be gathering together on a Pin board the best ideas I can find to make all of our lives a little bit more collected and hopefully more productive with it! Having the right organisation in both our personal lives and working days enables us to work smarter, work less and enjoy all that time we've suddenly gained so much more! It's amazing what a well placed basket can do eh..? Well even if it doesn't change your life I can at least promise you it will look absolutely amazing!
And it's exactly this ethos that makes me so excited to be collaborating with the Mollie Makes team through their social media accounts. For such a young magazine it's amazing how they've embodied the voice of a new wave of crafters so precisely. With a keen focus on design and a more youthful vision than some of the longer running titles Mollie Makes consistently provides content that is both beautiful and useful.
Over on Mollie Makes Instagram I'll be snapping a little more from my own personal life. Inspirations, delicious treats and one very fluffy bunny are just a few of the things you can expect to see on #mollietakeover. I really hope I'll see you over there!
Oh! And you still have time to get your free digital copy of this months Mollie Makes to see why I'm such a fan! Just pop over to this post to find out more.