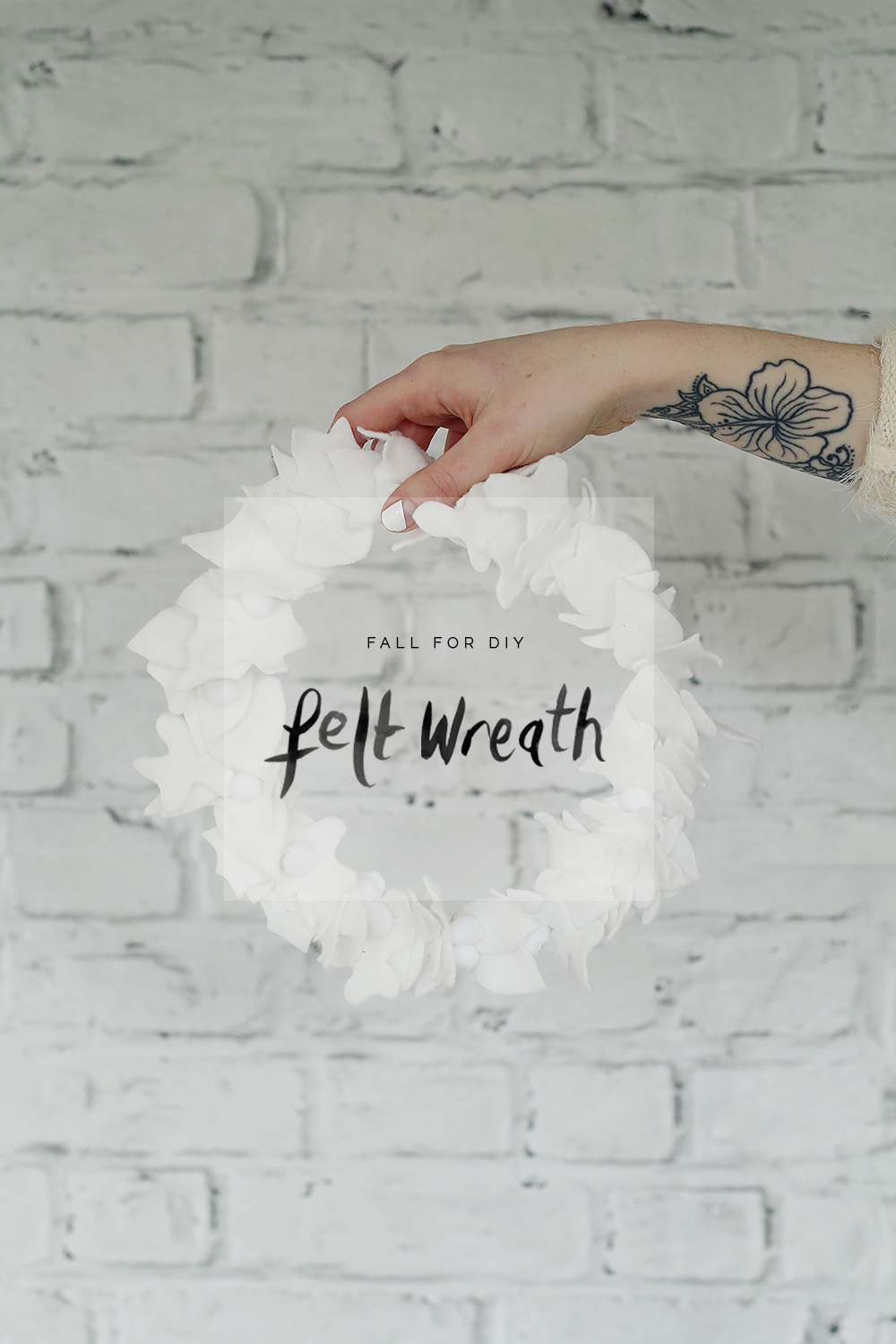 Lets start with the good news. We have our Christmas tree! The bad news we have no decorations. Turns out the salt dough decorations from last year did not survive the winter (let alone spring, summer, autumn and some more winter) and they took the rest of the decorations down with them.. So back to the good news. I get to make more! In true DIY spirit I've put together tutorials for everything I've been making and I'll be posting them everyday this week. First up, the Felt & Pom Pom Wreath.
Materials: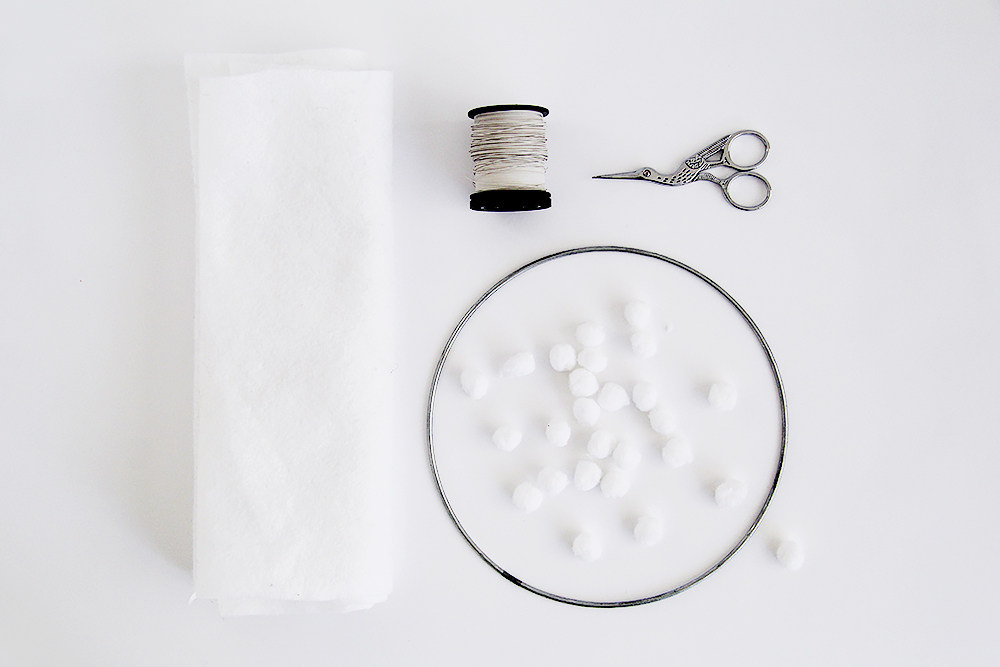 Instructions:
1. Cut up your felt pieces into winter leaf shapes. Go for a walk in the park for some winter inspiration.
2. Place the first leaf along the metal ring and wrap wire around the stalk.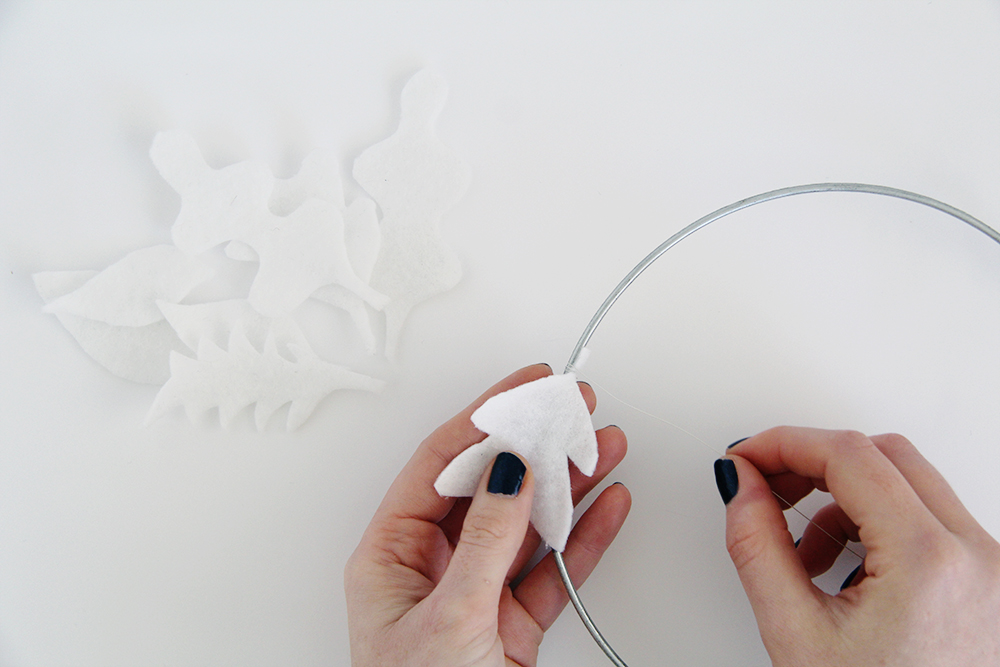 3. Continue to layer the leaves along the metal ring so that they all lay in the same direction. All the way around the ring and back under the first leaf.
4. Glue the Poms around the wreath in small clusters. Once they're dry you are ready to hang your wreath, warm the gluwine and pig out on the mince pies. You totally deserve it!