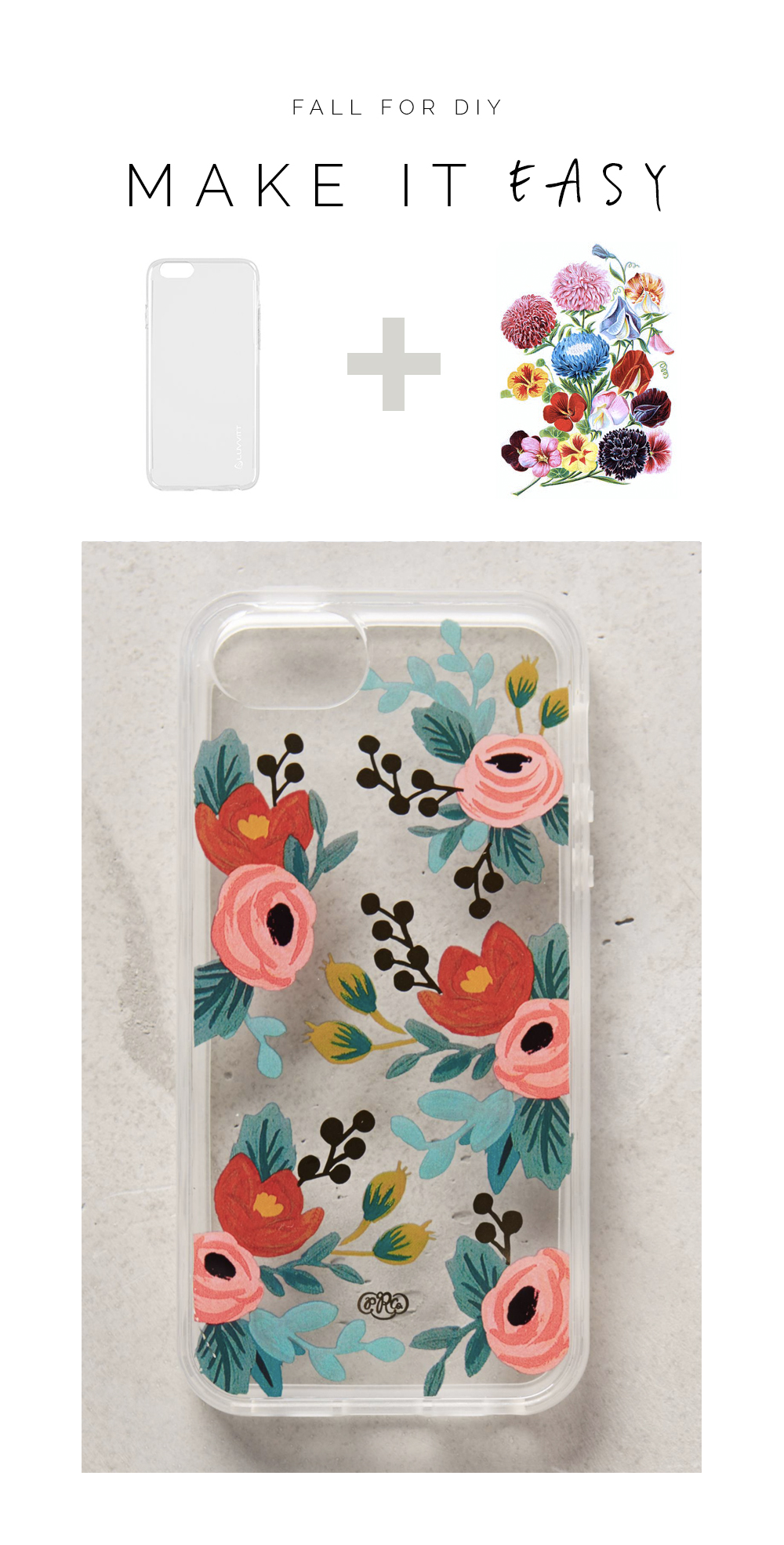 It was about time. My little phone was getting slow and after two years was struggling to keep up with my fast paced, all the social networks, snappy photos, making phone calls, sending texts, switching on needs. So I went out and got myself a brand new one that does all those things and so much more. Thing is, she's needs a party outfit for the festive season so I've been looking into ways I can give her a quick, easy, DIY makeover and I found this Lucere Floral case from Anthropology. How pretty! To make this all you need are the materials listed below. You can make your case with any temporary tattoo so don't feel confined to this floral look. Go with your own style and Make is Easy.
Materials:
Instructions:
Transfer the tattoos onto the phone case just as you would onto skin. Then gently coat in a few layers of Mod Podge to seal and protect the design from everyday use.
It's so easy! If you can, go get yourself a spare clear phone case because starting in the new year I'll be giving you a free printable each month to change you phone with the seasons, starting with my favourite (so far) January. New year, new start, new attitude. It's going to be ace!