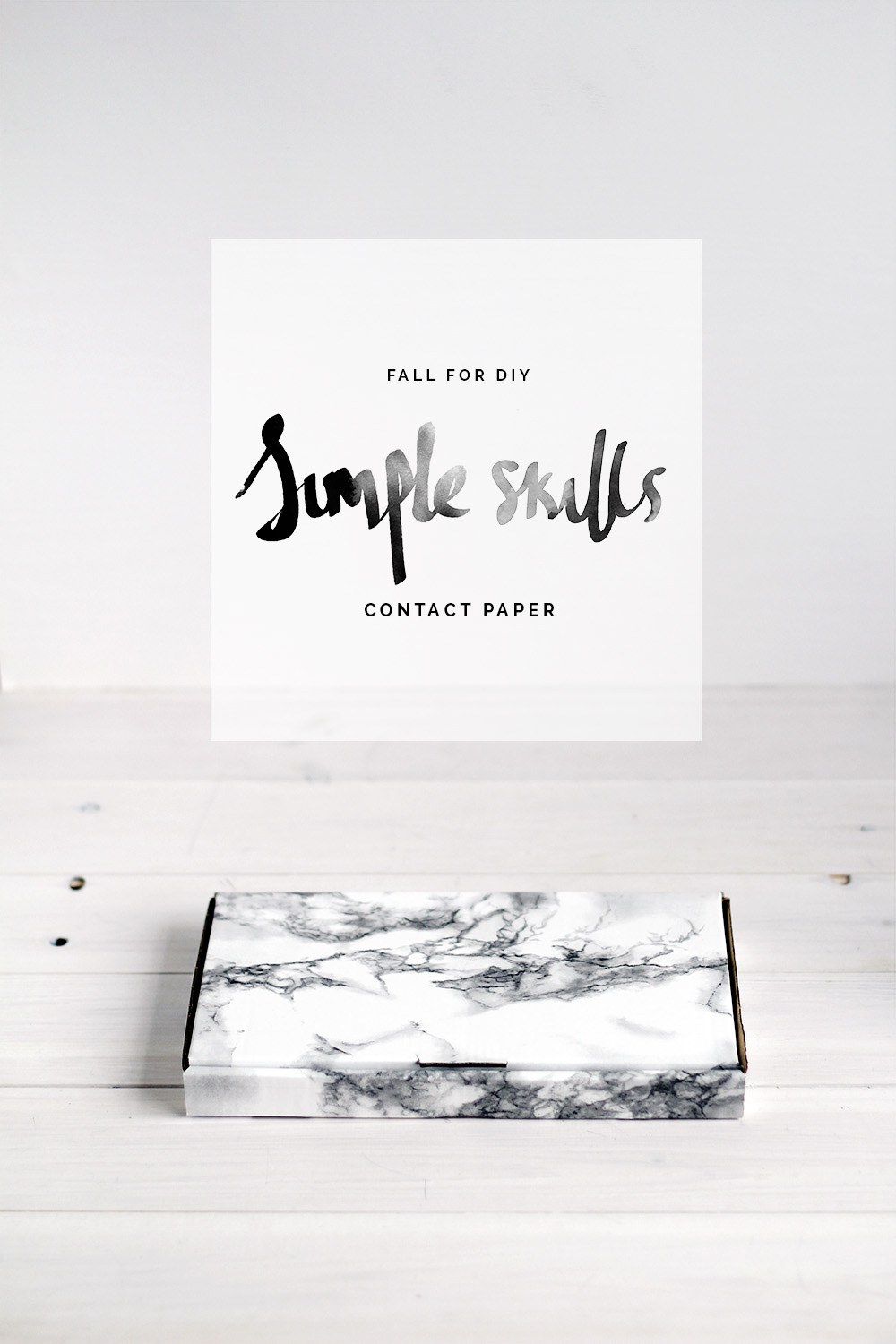 Over the years I have accumulated quite a collection of self adhesive contact papers. Different surface patterns and textures (sort of) at the peel of a paper. I'm a big fan of a marbled effect (of course) which I've been using to cover the packaging for my jewellery (you can get a look at some of the newly released pieces on Etsy and Handmake Me). I made the decision to include contact paper in my simple skills series because lets face it, we've all got stuck to the stuff once in our lives! I've covered enough of my belongings with it now to feel confident I'm not about to give myself an impromptu home wax so I thought I'd be generous and share my tips with you.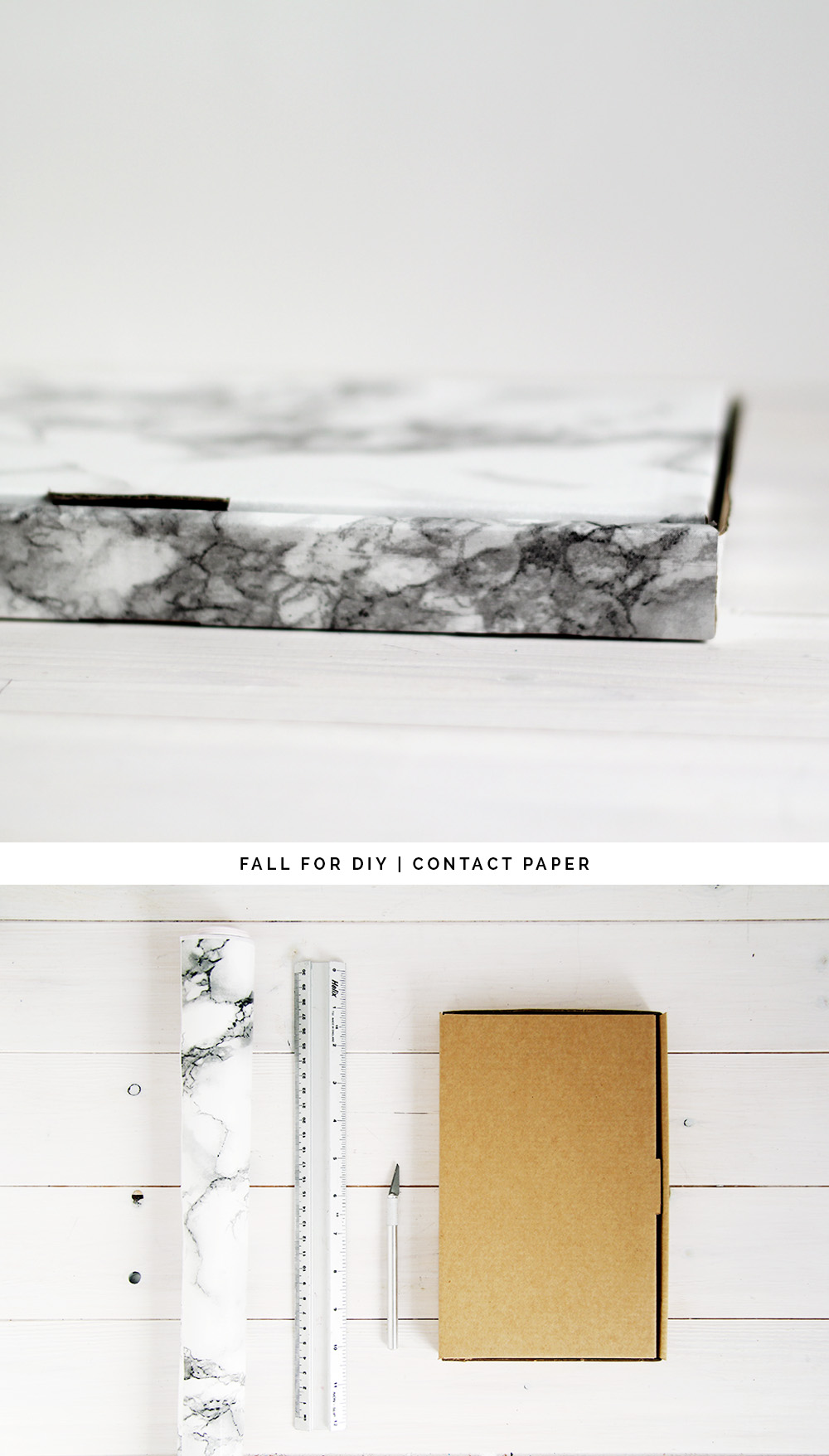 Materials:
Ruler (these metal ridged ones are particularly good for this)
Craft Knife
Box (or object you'd like to cover)
Instructions:
1. Unfold the box and lay flat.
2. Cut roughly the same sized piece of contact paper. Give yourself a little extra around the edge to make it easier to place.
3. Starting at one of the shorter sides of the box and paper peel back about two inches of the paper backing and press firmly onto one end of the box. Make sure the sides line up and non of the box is exposed. If you've made a mistake just peel off the paper and try again.
4. Press out any air bubble with you fingers. Make sure this two inches is perfect before continuing on with the rest.
5. Take the ruler and line it up with the spot just before the backing paper and contact paper meet at the 2″ line.
6. With one hand slowly pull the backing paper towards you exposing the sticky side of the contact paper and at the same time pull the ruler at the same speed pressing firmly down on the paper. Do this 2″ at a time checking for air bubbles and kinks as you go.

7. Do this all the way to the end.
8. Turn the box over and cut off the excess papers and make cuts anywhere there is one in the box template.
9. Fold the box back into place. You will need to 'overfold' the creases to compensate for the extra layer wrapping the box now.
And that's it! Perfect easy gift box for Christmas wrapping guys… just saying.