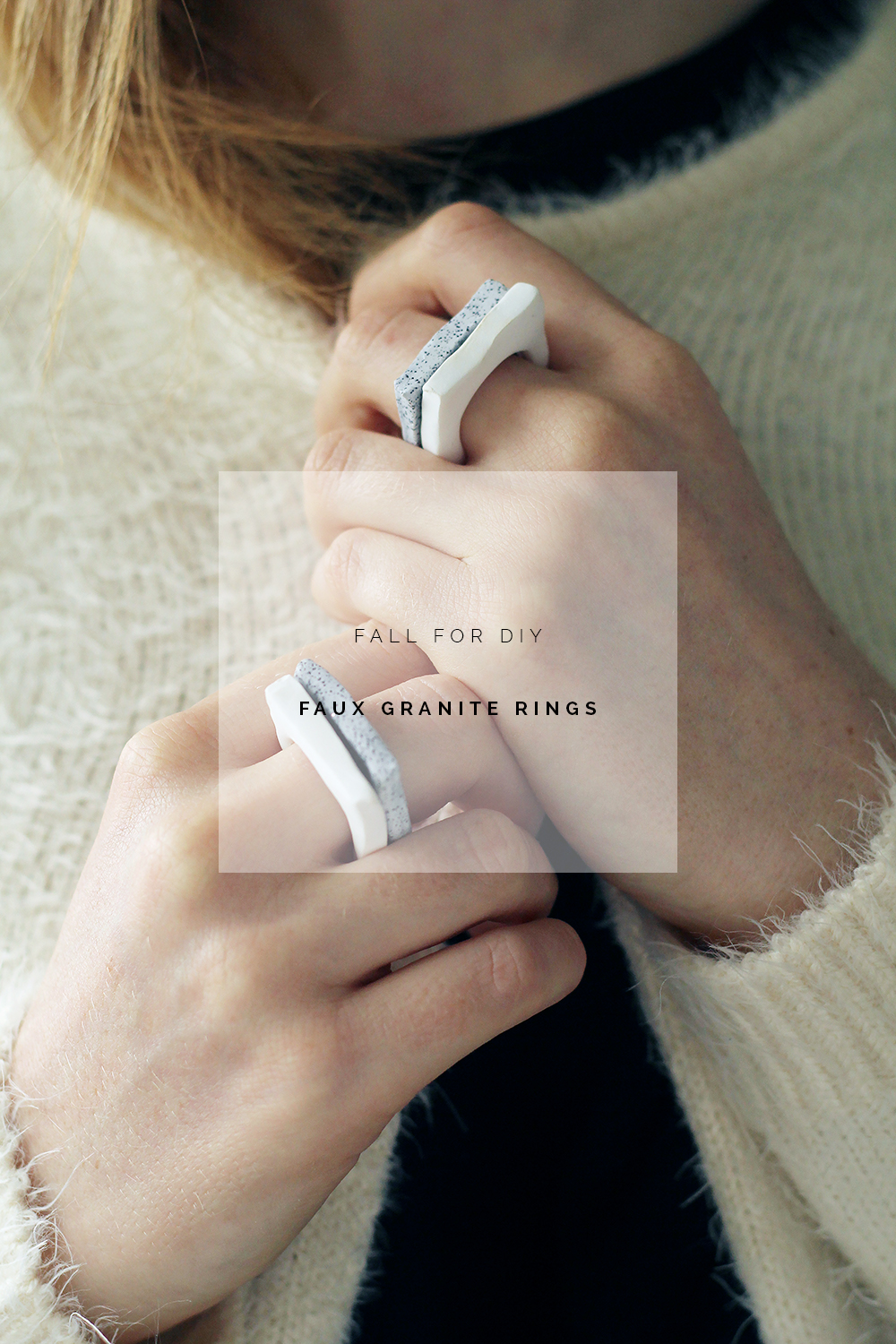 I've started looking for alternatives to my marble obsession. Polymer clay is great for making different surface textures and effects and I've used it to create Faux Agate, Faux Labradorite and Faux Geodes as well as marble of course. But did you know you can get ready made effects that are created for you? Yes, the rumours are true. Faux granite is real and it's ace!
I've had some knocking around for a while so I thought I'd put together a really relaxing Sunday (or midweek) project together to share with you guys.
Materials:
Roller (or as I've used a large knitting needle)
Pipe
Pan or oven
Instructions:
1. Take a ½" section of each polymer clay and roll it to about ¼" in height.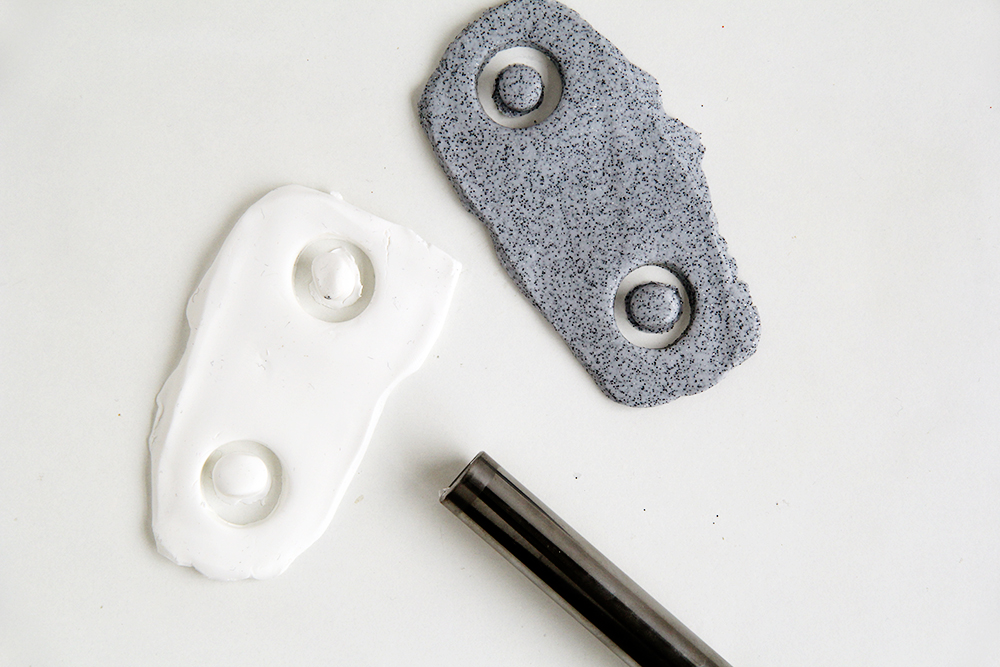 2. Press a small piece of pipe into the clay at each end. Test the hole with a ring you wear. If it needs to be bigger circle the pipe in the hole to stretch it. If it needs to be smaller you'll need a smaller pipe!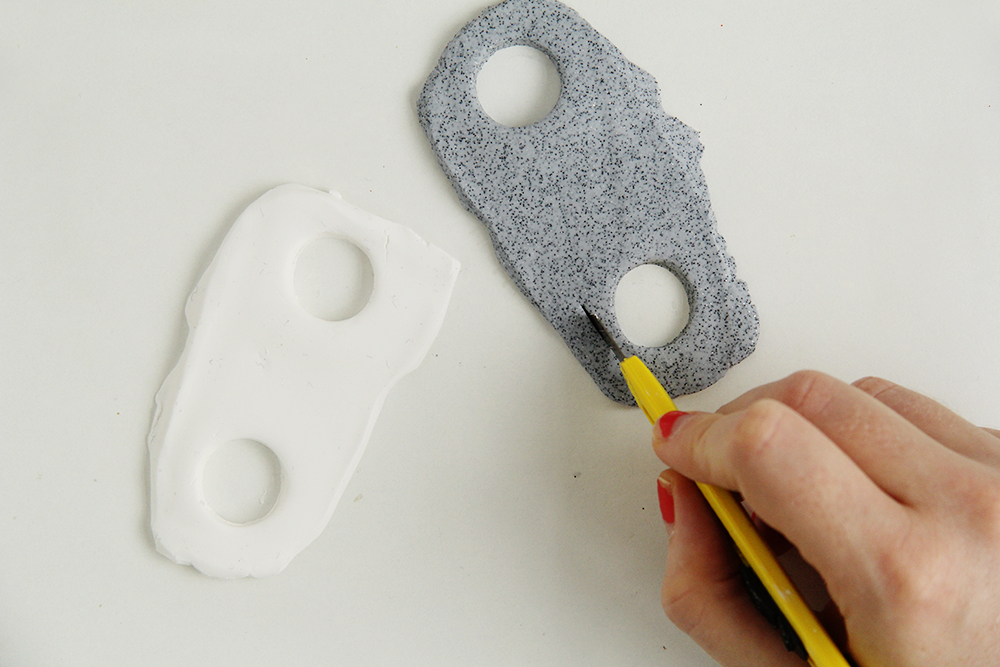 3. Use the knife to cut carefully around the hole leaving about ¼" of polymer clay half way around the ring and then cut the flat top shape as sharply as you can.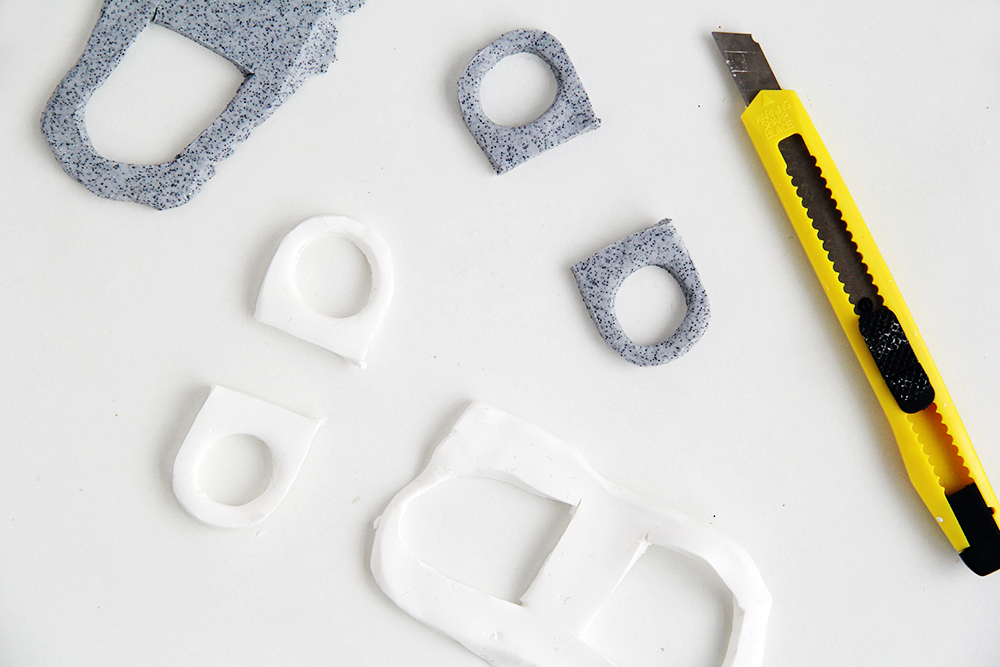 4. Peal away the excess clay and heat the neaten up any edges
5. Heat the rings in a pan of water on a low heat or in the oven for 20-30 minutes.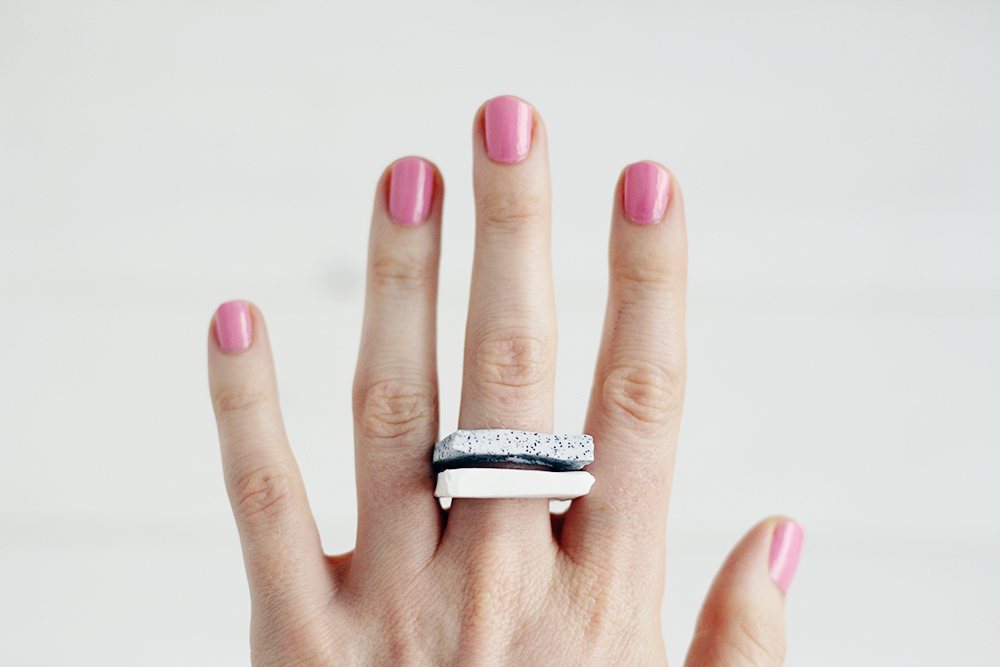 You can varnish them to create a really shiny surface or leave them natural. Both are great!
Teri over at The Lovely Draw has also been playing with granite effect polymer clay! See, I told you it was ace. I love her simple, chic necklace and I also love the gold effect alongside the grey. I think these rings would look fantastic dipped in gold!