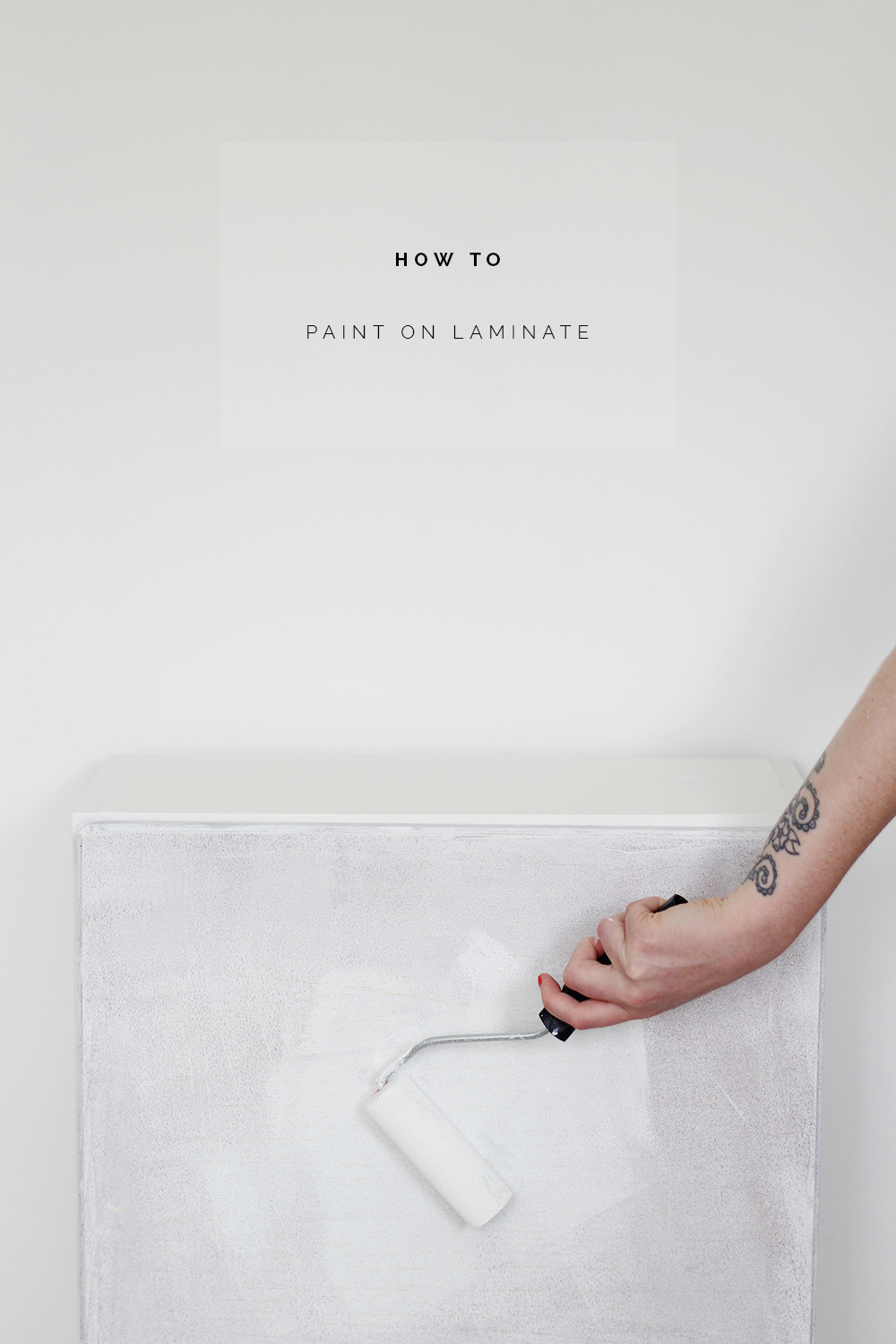 I've decided my office needs a makeover. Actually, I decided this about a year ago after moving into our flat but it's taken me this long to do something about it. So in the spirit of DIY blogging (and because I've seen lots of other bloggers do it recently) I'm doing a room makeover! Spring is the time for cleaning and apparently Autumn the time for change… Makes sense.
I've taken photos of my office as it is, which I can say is particularly messy at the moment. Moving furniture and sorting means every surface is covered with exploding boxes and bags. I'm almost too ashamed to share it with you but I'll swallow my pride and give you a glimpse… but only once the whole thing is done so that I can quickly redeem myself! One of the bigger jobs is painting my miss matched (not in a good way) donated/found/acquired furniture, most of which has a laminated or varnished surface. This is a little trickier to paint onto, but totally do-able. Here's how to paint laminate furniture.
*Before we go any further I just want to note that this is not a sponsored post… (although at times it might seem like one.)
Materials:
*I've done the hard work for you and found links so you can easily buy the materials I've used if you like. Click on the materials above to go straight to them. They are affiliate links so if you choose to buy I make a tiny bit of dollar to put towards new projects!
I had to fill a couple of holes in this cupboard. This is pretty easy to do. Fill the hole with a filler and then sweep a piece of thin card over the top to create a flat surface.
Instructions:
1. Cover the area you want to paint with cream cleaner. Rub into the surface using a cloth and leave for half an hour.
2. Wipe the cleaner back off and leave to dry.

3. Start painting with your primer. I will usually put 2 coats onto the lighter areas and 3 coats onto any darker parts. Leave the paint to fully dry between coats and then sand any drips smooth.
4. Go over the corners and tricky parts with a paint brush.

5. When you've finished priming go over once with your top coat. I always go for a gloss to give it a shine, but you could choose matt if you prefer.