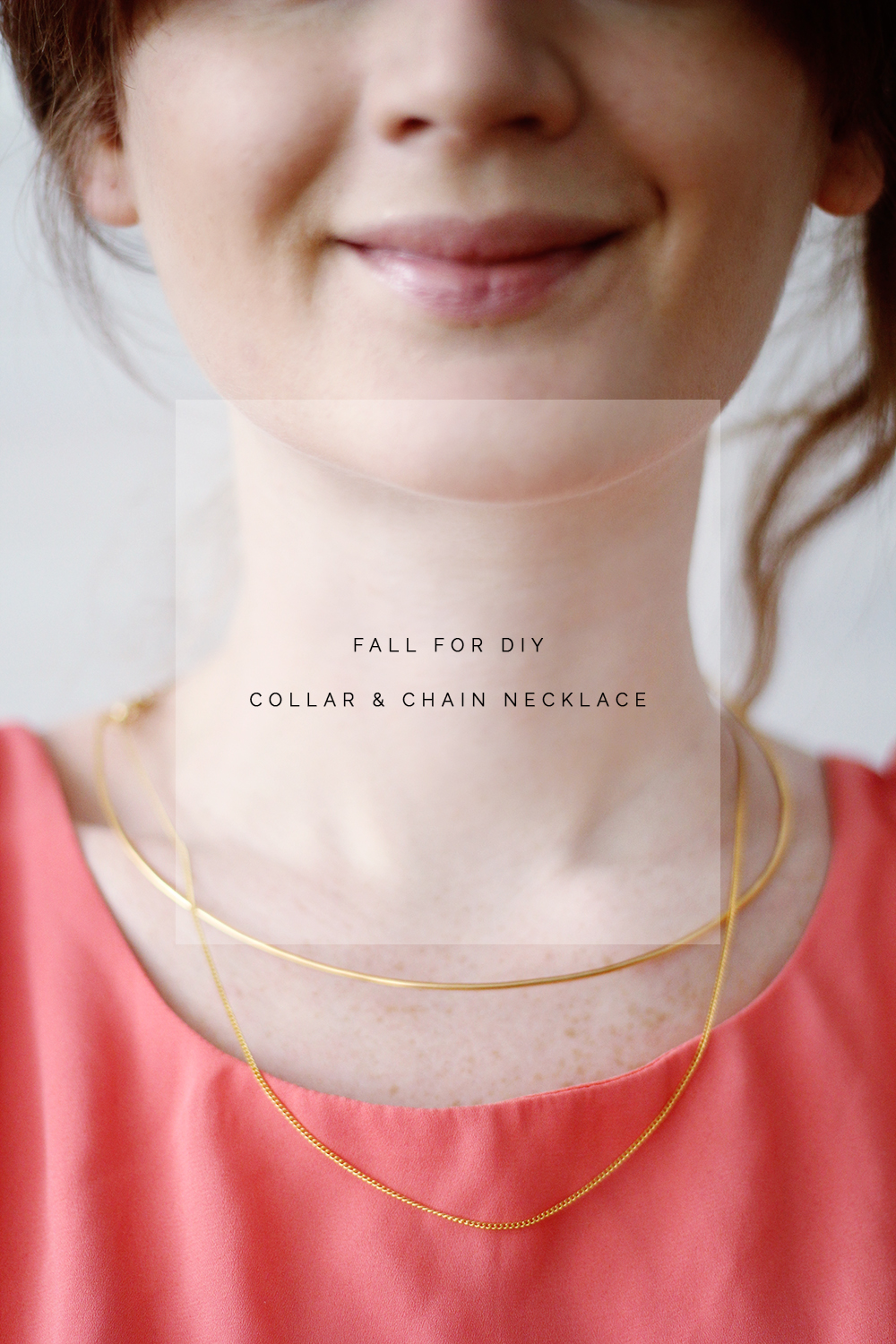 I've been loving a more minimalist look for many aspects of my clothes and accessories recently. I love a well fitting pair of jeans or trousers teamed with a simple leather strip of sandal and a plain jumper or t-shirt. I know, that sounds incredibly dull, but instead of focussing on the details these items show form and shape. An area of fashion I have vastly overlooked in the past. This collar and chain necklace works perfectly with this look, accentuating the neckline and decorating it in the same breath. And do you know what the best thing about minimalist jewellery is? It takes half the time to make as something more complex. See for yourself.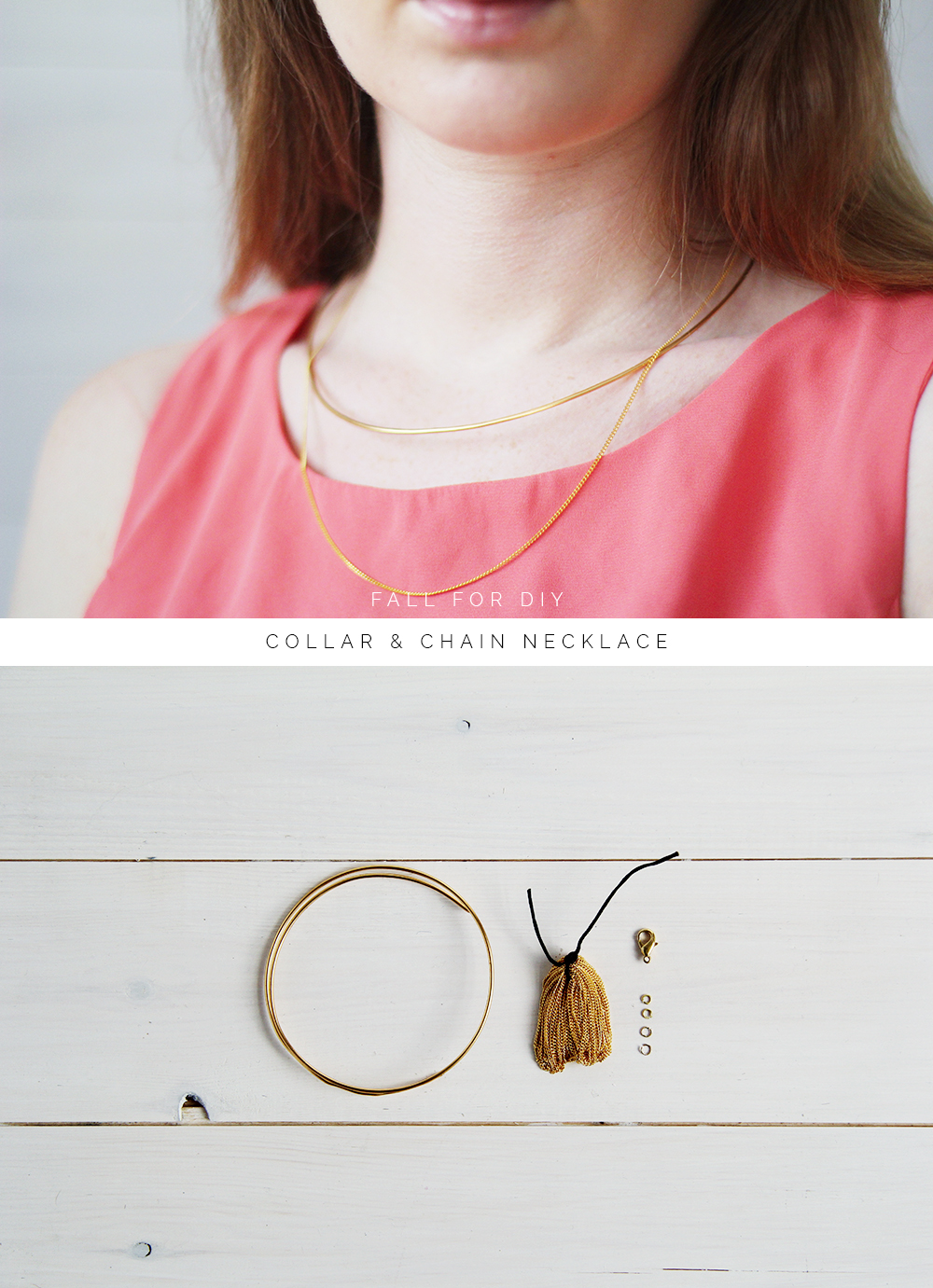 Materials:
Instructions
1. Cut a piece of wire long enough to fit loosely around your neck. Warm the wire in between you fingers and shape into an oval.
2. Measure around your neck and cut off any excess at the back. You'll want the ends to roughly line up with the back of your neck.
3. Use round nose pliers to make a loop at each end.
4. Gently hammer the wire to harden it and keep it in shape.
5. Cut a piece of chain to go between the two back loops and another to hang down over the wire.
6. Attach the longer chain to the loops in your wire using jump rings. Then attach one end of the shorter length of chain to one of the loops and the other end to the lobster clasp. To fasten the necklace clip the clasp onto the loop in the wire.
Easy right!? If you want to learn more about jewellery making you better go check out my new ecourse Beads & Baubles. A comprehensive guide to beginners jewellery making! We'll have you going pro in no time!