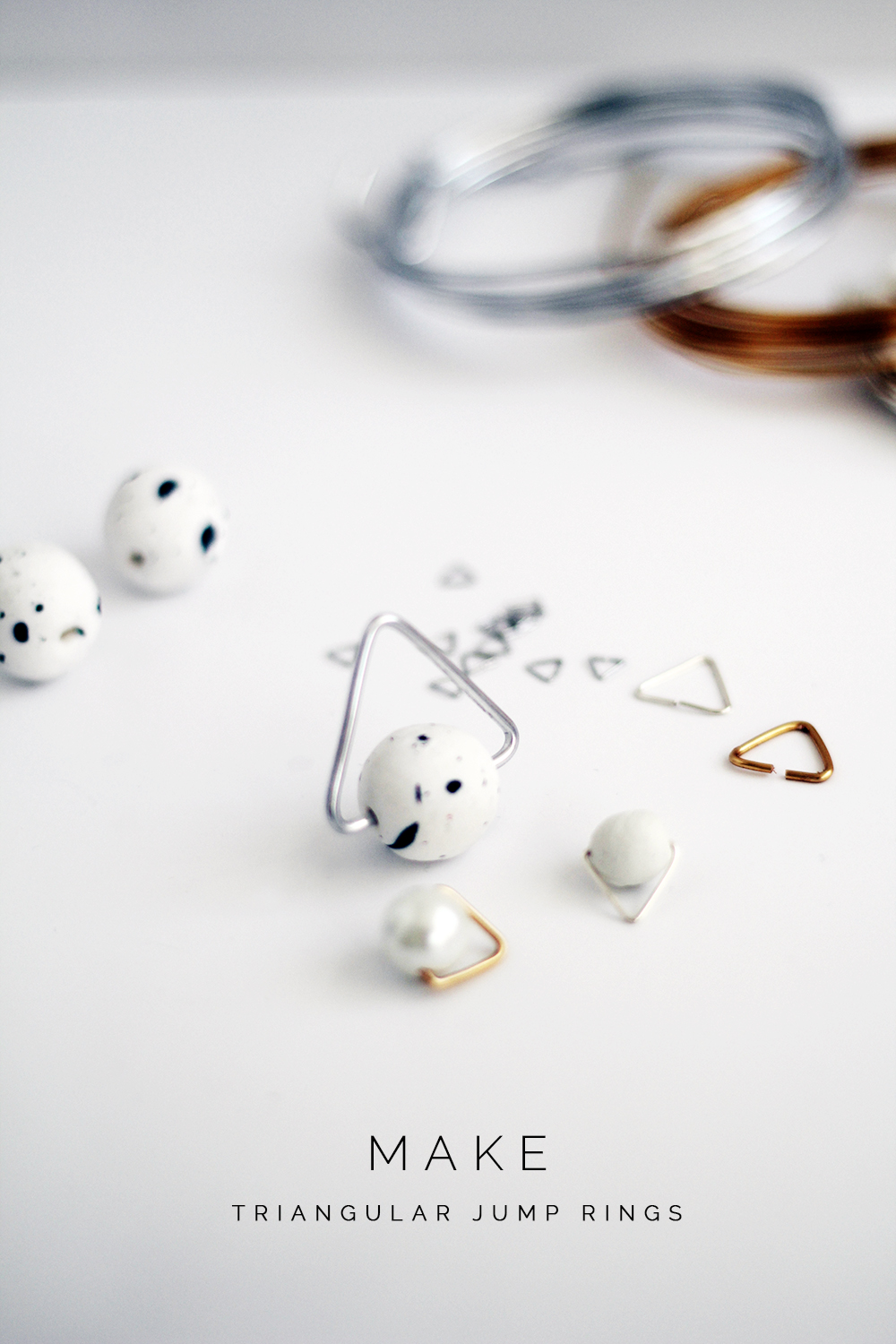 I'm currently in the middle of designing a new range of jewellery to sell on my Etsy shop. One of the great things about having this time to experiment with designs is that I'm actually using new tools and components that I have previously overlooked or have been unable to find a suitable use for. This is giving me tons of new ideas for new tutorials that I just had to share. How ace is that!? One of the things I've found out is jump rings don't have to be rings. (Why are they called jump rings anyway!?) These triangular jump rings are one of my new favourite supplies and they are so easy to make. You can create them as subtle or as bold as you like depending on the wire colour and thickness. I love the thick, chrome, aluminium wire I've used to offset the handmade dalmatian bead, but alternatively you could use a thinner wire for a more delicate look. Make it your own!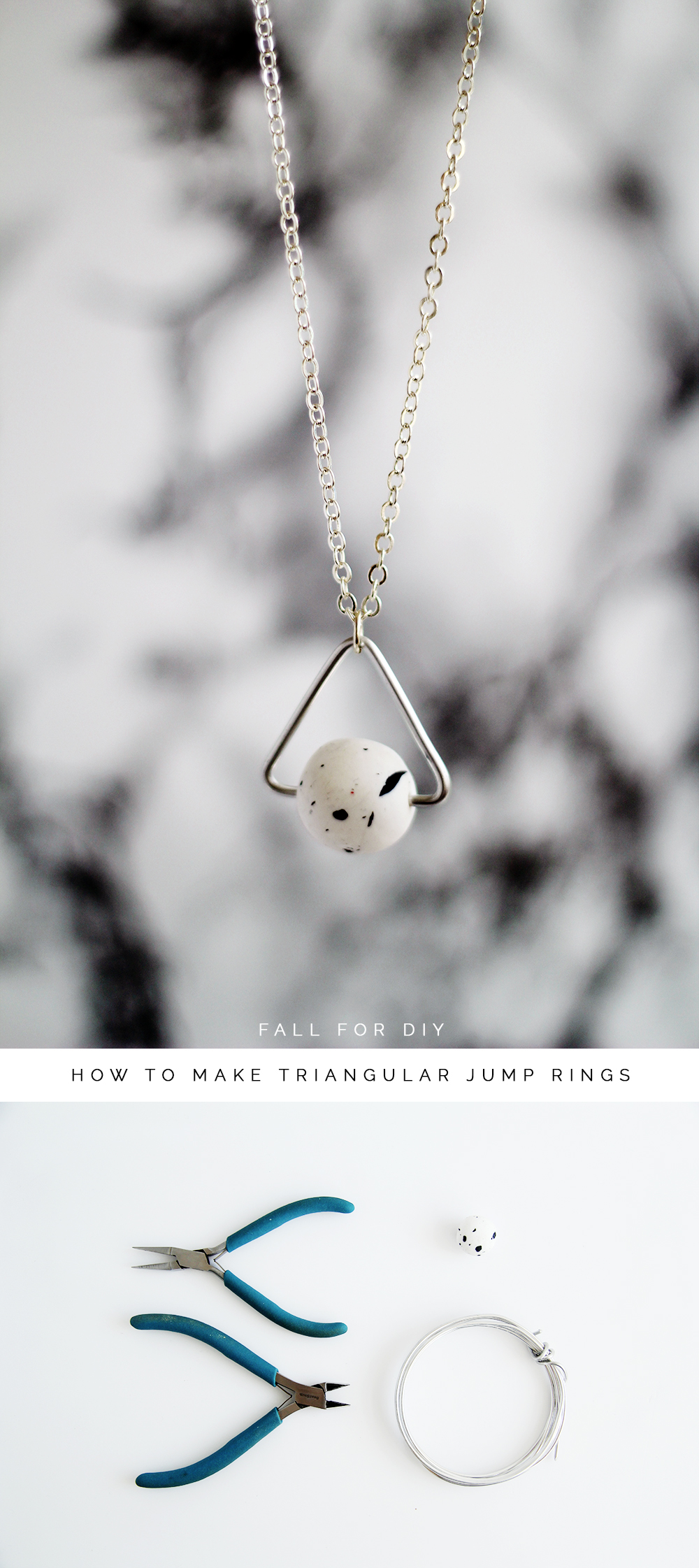 Materials:
Beads
Wire
Cutters & Flat Nose Pliers
Instructions:
1. Select a wire gauge that will fit through the hole in your bead.
2. Straighten out the wire then using flat nose pliers bend the wire to create the first corner. You can always cut the wire down a little so be generous!
3. Measure the wire against the bead and bend the wire at the middle point.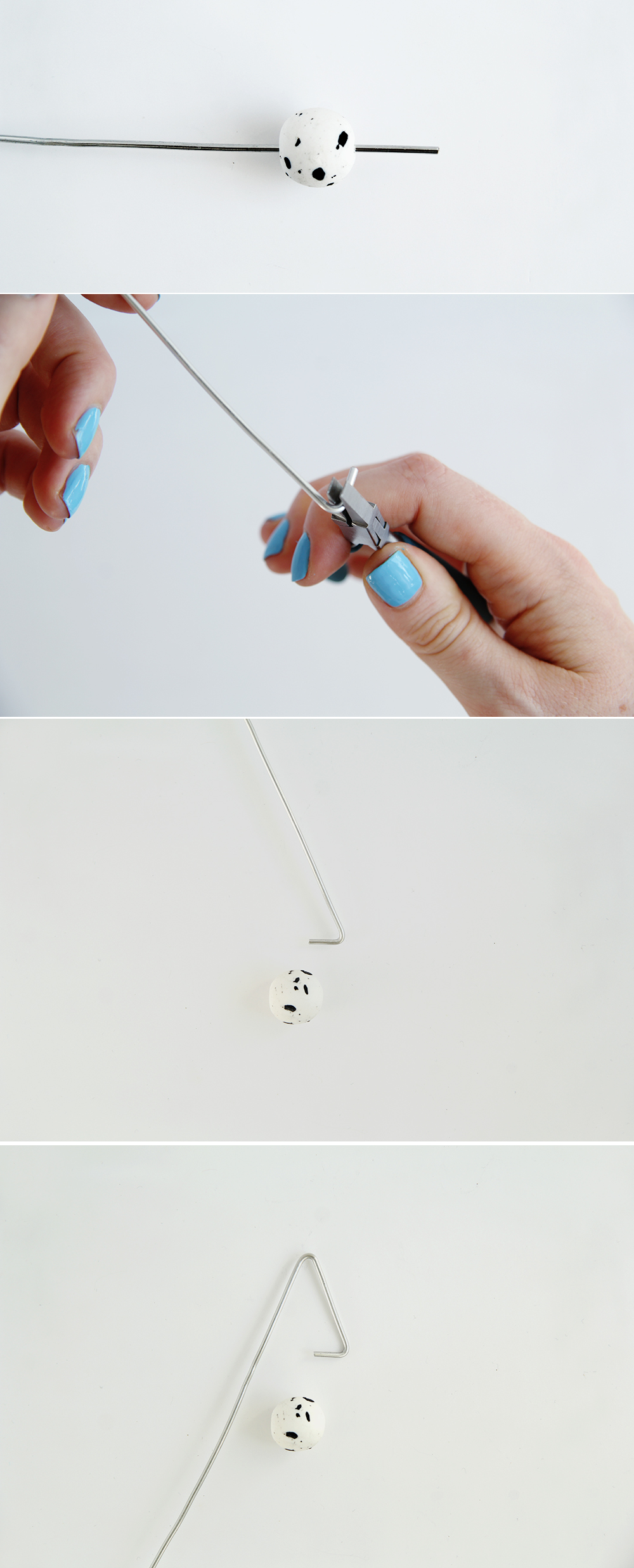 4. Make the last bend in the wire opposite the first bend.
5. Cut the excess off both ends so that there's a small gap in the middle.

6. Pull the two sides of the triangle apart in the middle, slip one end onto one side of the bead and then slip the other side into the other side.
7. Push the wire back together again.