If you're a regular reader you might have noticed a change in Fall For DIY recently. I've been making a conscious effort to show my personality more in both the DIYs I choose and within my writing voice. I think it's this change that has been the catalyst in me connecting with more people, all over the world. So when the gorgeous Teri from The Lovely Draw (please go and read this blog. It's fantastic!) passed me the blog hop it seemed like an ideal opportunity to open up a little more about me and my reasons for blogging.
I've been working on improving my writing recently. The content I'm used to producing focusses less on the text and more on pretty pictures and (hopefully) interesting DIY tutorials. I try to give each project a little of my personality and even if it's just one paragraph write something I think people will enjoy. So I guess I mostly write to inform and inspire but also in a small way to entertain. For me it's the hardest part. Not technically, but on a personal level. Words on a screen are littered with misunderstandings and are threateningly devoid of tone to the point I spent many of my early years of blogging, cautiously avoiding identity in my writing. It was bland and uncontroversial, and I let my tutorials carry the blog. One of the reasons I was so keen to write this post is to push myself to write more. Let myself be vulnerable and ridiculous but hopefully also be a little more interesting.
Like most bloggers I've got each of my ten fingers in beautifully styled, homemade, sweet and juicy pies. At the moment the projects I'm most excited about are my first ecourse, Beads & Baubles that has launched today and my new jewellery line that I'm working on and hope to launch this autumn. As I said, these are the ones I'm most excited about but along side these are hundreds of plans floating around (mostly on paper scraps) of new ideas from tutorial blog posts and collaborations to ways of building Fall For DIY as a business and developing my skills. I do all of this around my full time job at Hobzy. I love my job and the fact I have stability whilst being able to be creative is something I try not to take for granted, but I do wish I had more time to contribute to my little blog. Where does all the time go!?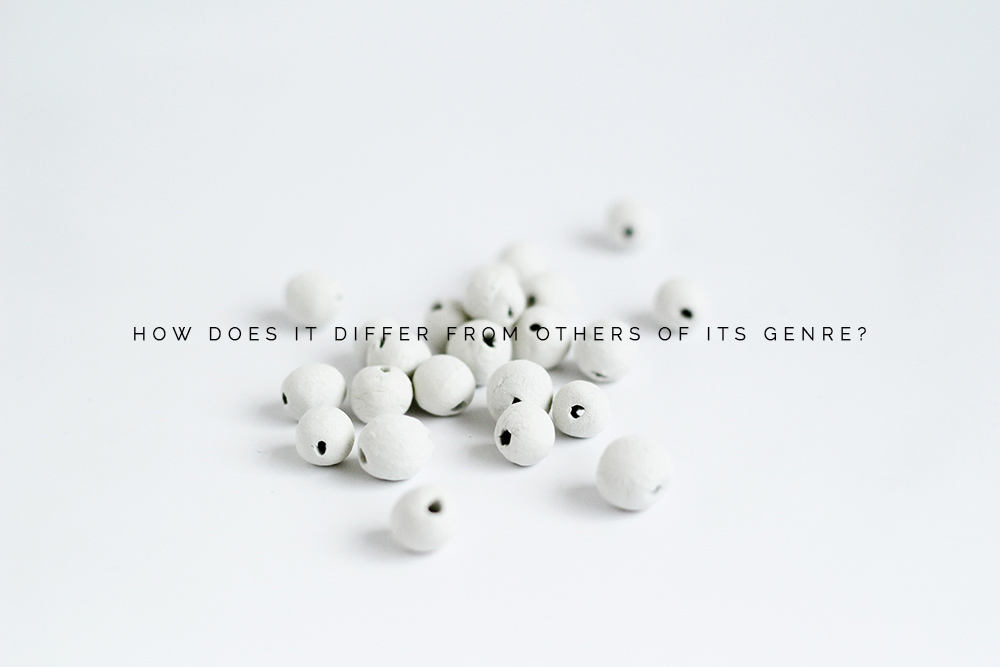 The DIY/Crafts blogging genre is on one hand a beautifully edited lie, but on the other, essentially a brutally honest reflection of a bloggers personality. Every DIY blog has its own aesthetic and ideals and as long as you're true to these you'll find your niche. Creating your own style and producing original DIYs is key to standing out in a competitive category. I'm further along this road than I was lets say a year ago, but feel I definitely have some way to go yet. It's an ongoing process. It's just so very easy to copy the style and even blog posts of a blogger you admire whether it's a conscious decision or a subconscious accident. I've done this myself a number of times and seen bloggers do the same thing to me. I'll always give other bloggers the benefit of the doubt. The amount of information we subjected ourselves to (Pinterest addictions) and absorb on a daily basis from blogs and social media, it often happens I'll have an idea I realise later had already been done. (Funny story. I've just finished writing and editing this post and went back to The Lovely Draw to add in the links. The images I've used are similarly edited and Teri has used them to illustrate the questions as I have done. I can't even remember her doing this from the first time I read her post, but it must have stuck in there subconsciously as I've done exactly the same thing!! Just shows…)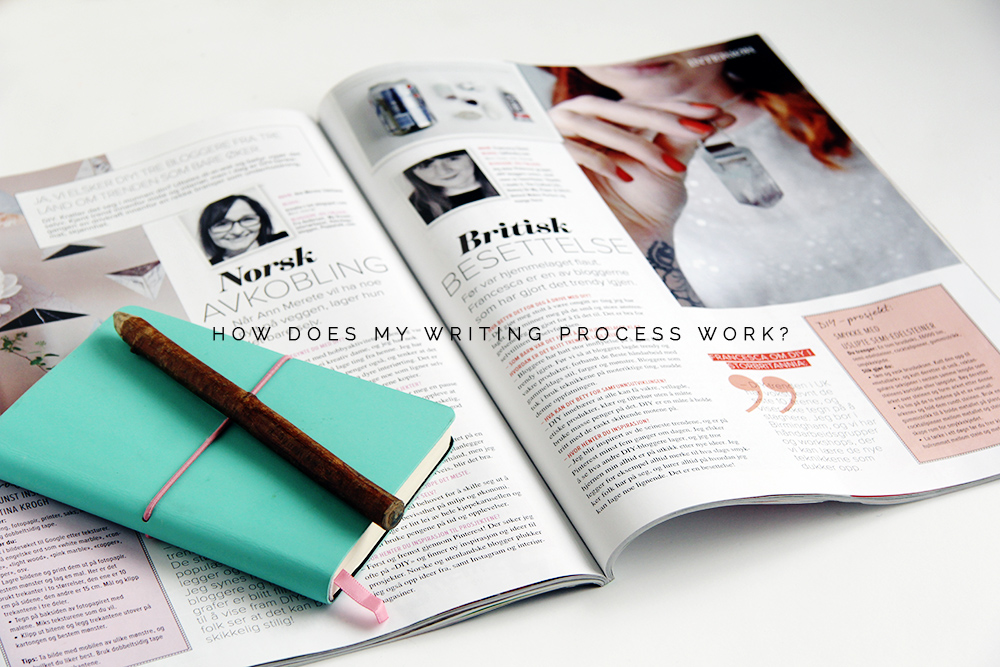 Each post takes around a month to complete from ideas stage to posting so I'm constantly working on developing ideas and researching new trends. It's soul destroying when you've completed a project and it just doesn't work. Sometimes you need only need to tweak and re-work the idea and sometimes you just have to scrap it entirely and so to avoid this it's best to do your research. I will usually work through an idea like a pitch; exploring colour, pattern and form, planning the best way to carry out techniques, finding the right supplies and testing materials. I'll then make and photograph the tutorial over a weekend, edit the photos and write up the instructions. The last part is to put my personal voice to the post. Some days this flows naturally and others I struggle. The main thing blogging has taught me is that even when you don't feel like it just start. You'll never know what will happen unless you do.
I'm passing the blog hop onto two other bloggers I love and would like to get to know a bit better; Amy from Homey Oh My and Lula from Sew DIY.
Amy has got to be one of the friendliest bloggers on this earth. You would not believe the wonderful and encouraging comments, emails and messages I've received from her. She has an amazing ability to pick you up when your having a bad day (and she doesn't even know it!) Her blog is all of this rolled in to one lovely, inspiring collection of DIY's and giveaways and pretty things. Make sure you go and follow right away!
And Lula! Well Lula is my biggest blog crush at the moment. I am so impressed by her amazing ability to sew up each and every single item I'm coveting then tell me how to do it (How does she know?) Jokes aside, she has fantastic taste and makes beautiful clothes. I have big dress making envy! I'm also very inspired by the blog to start making more and buying less. Something we all need a little inspiration for.