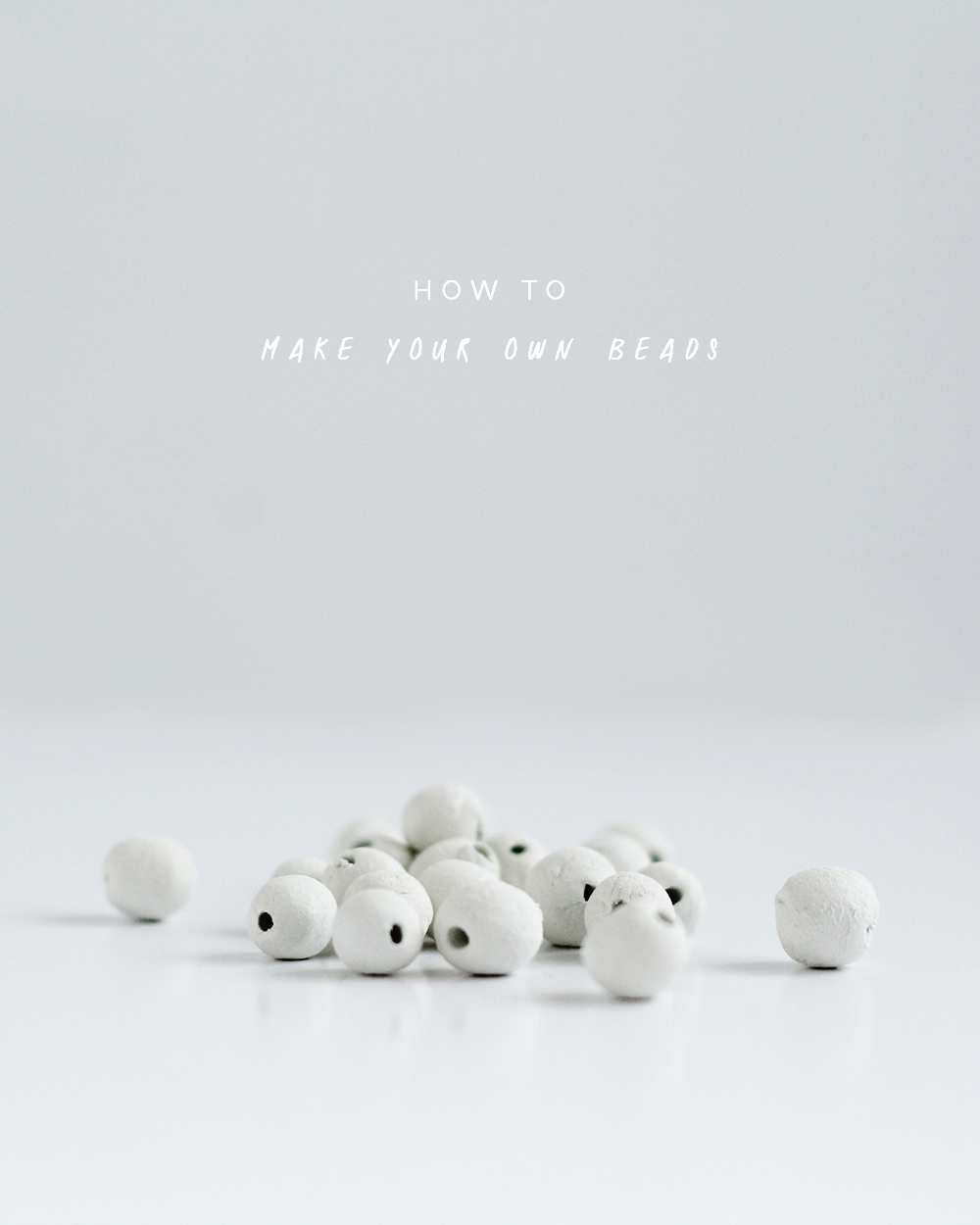 You know when your digging through your beads looking for the perfect ones? Yeah, that happens to me a lot. I'll spend an hour trying to find some I saw yesterday. Where did I put them? I just saw them! Why can't I find these beads now? Sound familiar. One day I will implement some kind of system, but until then I'll spent my time looking for beads, or solutions. Like making your own beads! I know this is a little far fetched for some beads. I'm not talking glass and metals (not yet anyway) but it's dead easy to make beads with air dry and polymer clay. I've started doing it for a lot of my jewellery and it's so handy! I can make the perfect amount in the perfect sizes for my project without leaving the house (or my credit card details with another website!) and the natural aesthetics of these air dry clay beads pleases me. Just look how easy they are to make: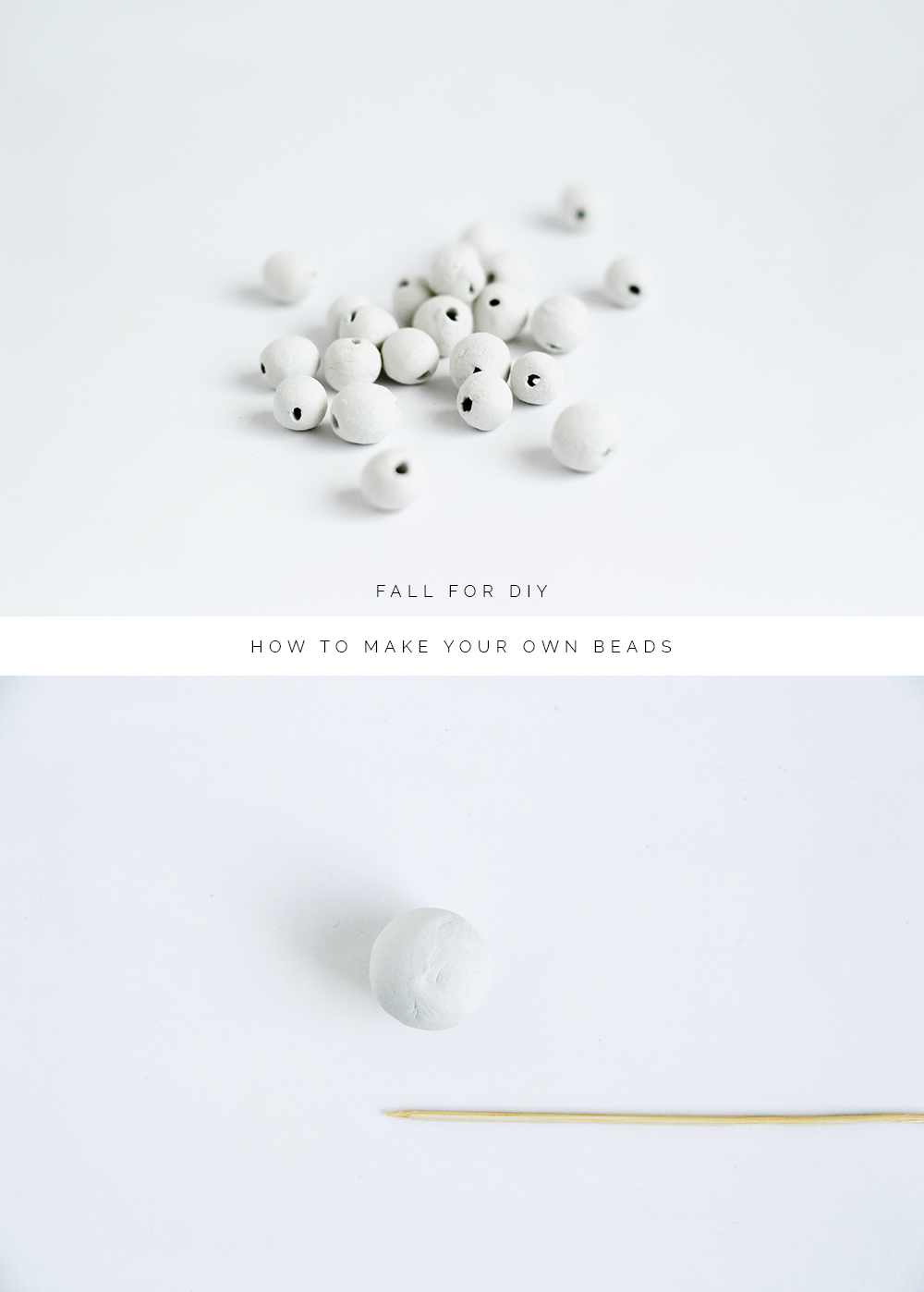 Materials:
Bead reamer / Skewer / Needle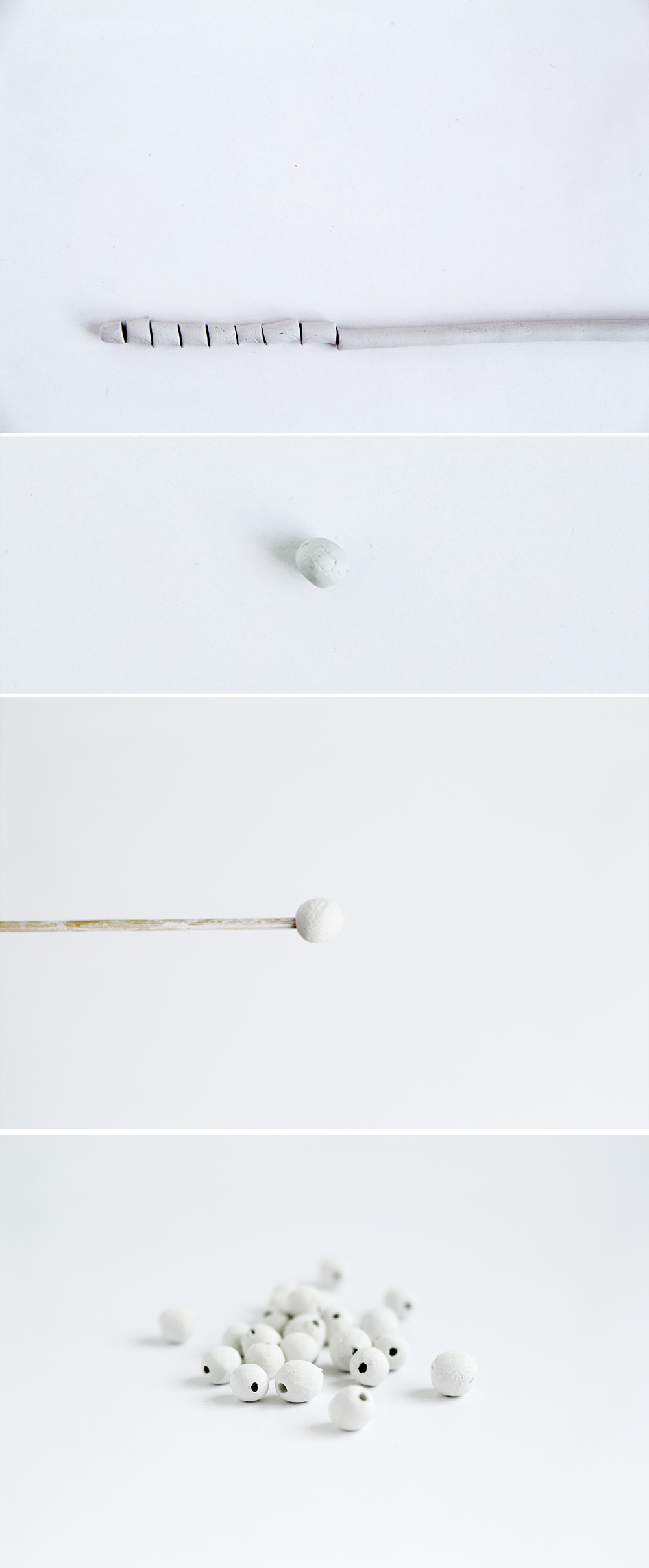 Instructions:
1. Take small pieces of clay and shape them into small balls.
2. Carefully poke the reamer through the middle of the bead all the way through to the other side.
3. Remove the reamer and depending on the type of clay either heat or leave to dry.
Now you've made your beads what will you do with them? If you are new to jewellery making and want to learn all the basic skills to start putting together your own professional pieces of jewellery then come back tomorrow to learn more about my brand spanking new ecourse; Beads & Baubles!
If you're a member of Fall For DIY's mailing list you will have already received an exclusive discount to the course. Lucky devils. You have just one day left to make the most of this before I launch the course to everyone else at full price right here on the blog. So hurry and make sure you get your membership now!
If you're feeling a bit jealous of those guys right now you can make sure you don't miss any post and get access to the latest discounts by following me on Bloglovin.