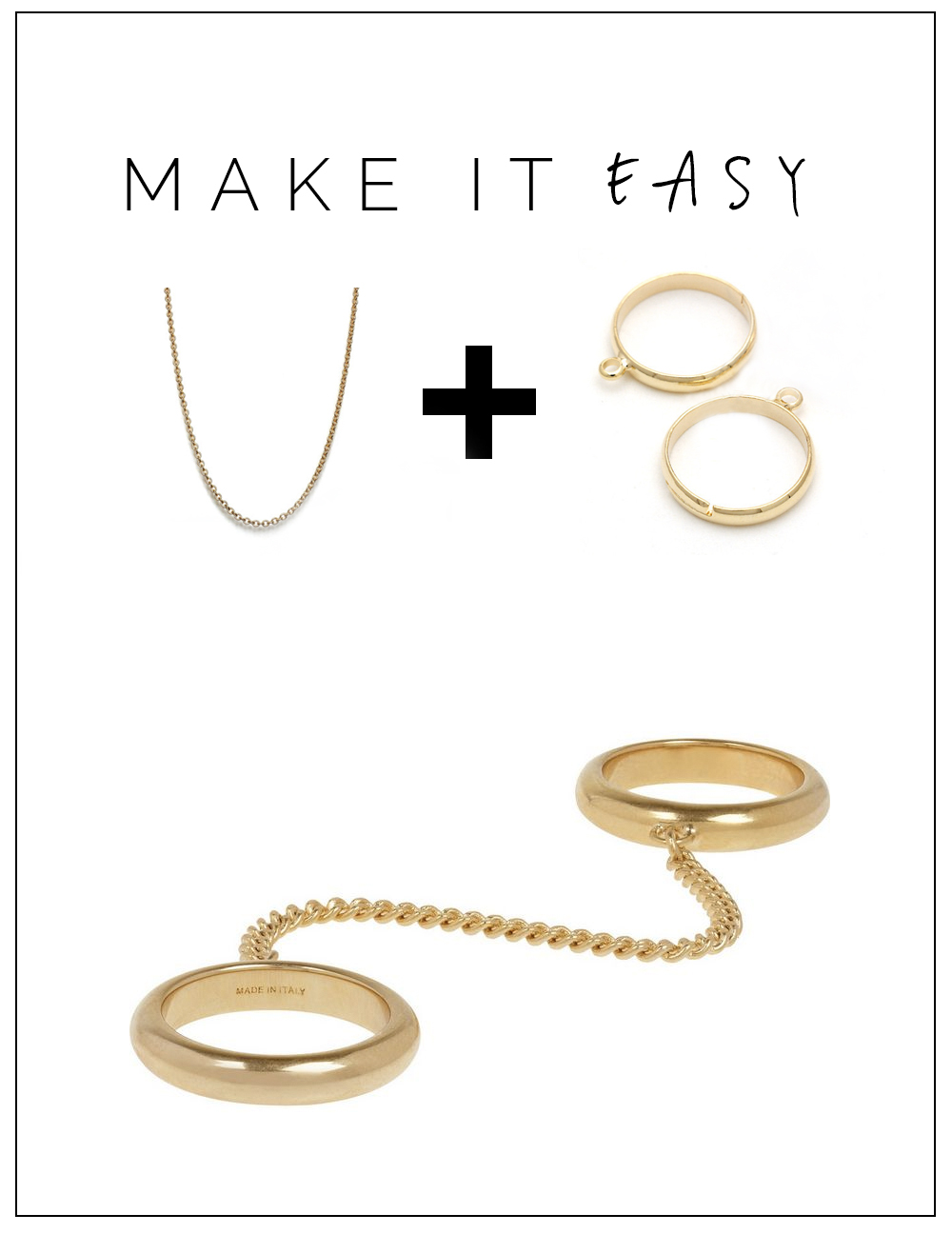 Perusing for jewellery inspiration (/pretend shopping when I'm bored at work) I came across this Chloé Carly Gold-Tone Ring that is a great Make it Easy project and so quick you could have them ready for a bit of Friday night fun!
You'll need:
2 x 1 Loop Ring Base
5cm/2″ Thin Link Chain
If your chain links are not sealed open one link either end (the same way you would with a jump ring), hook it onto the ring and then close again. If you cannot open your chain links use jump rings to attach the chain to the ring loops.
That's it! Sit back and Make it Easy.