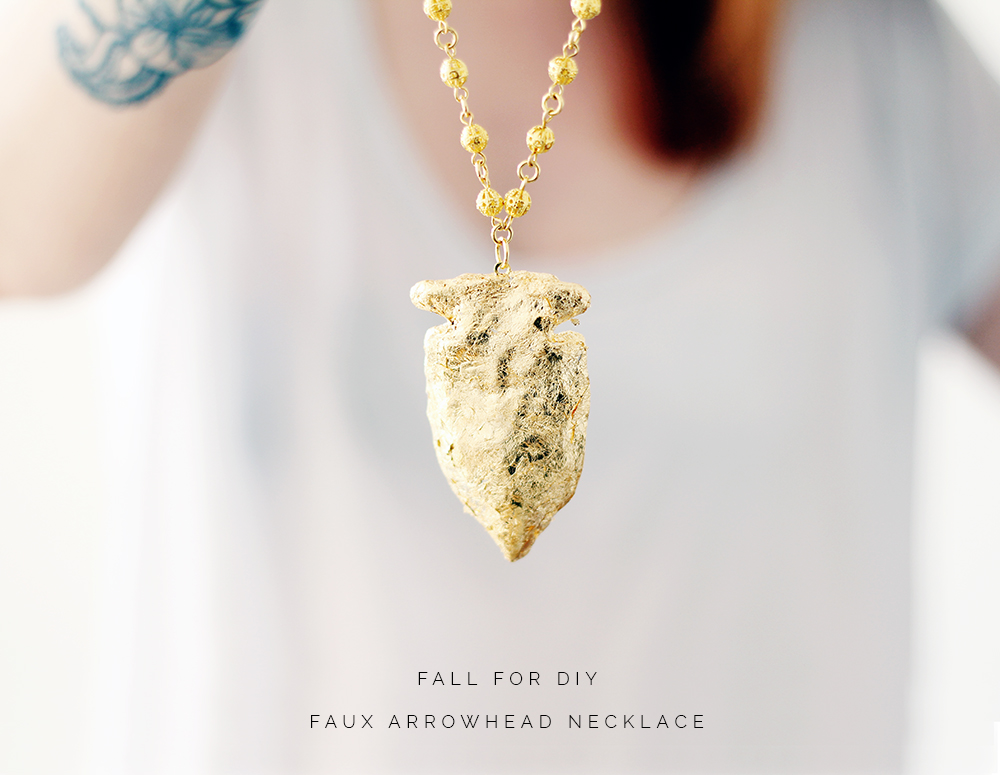 This is the first and probably not be the last time you'll see arrowheads here on Fall For DIY. They're a current obsession of mine and I have quite a few ideas for creating jewellery, artwork and home wares inspired by this iconic shape. The thing I think I love about them most is the rough, individual texture and shape. You know exactly what they are when you see one, yet no two are the same. That makes it an excellent DIY project – you can't go wrong!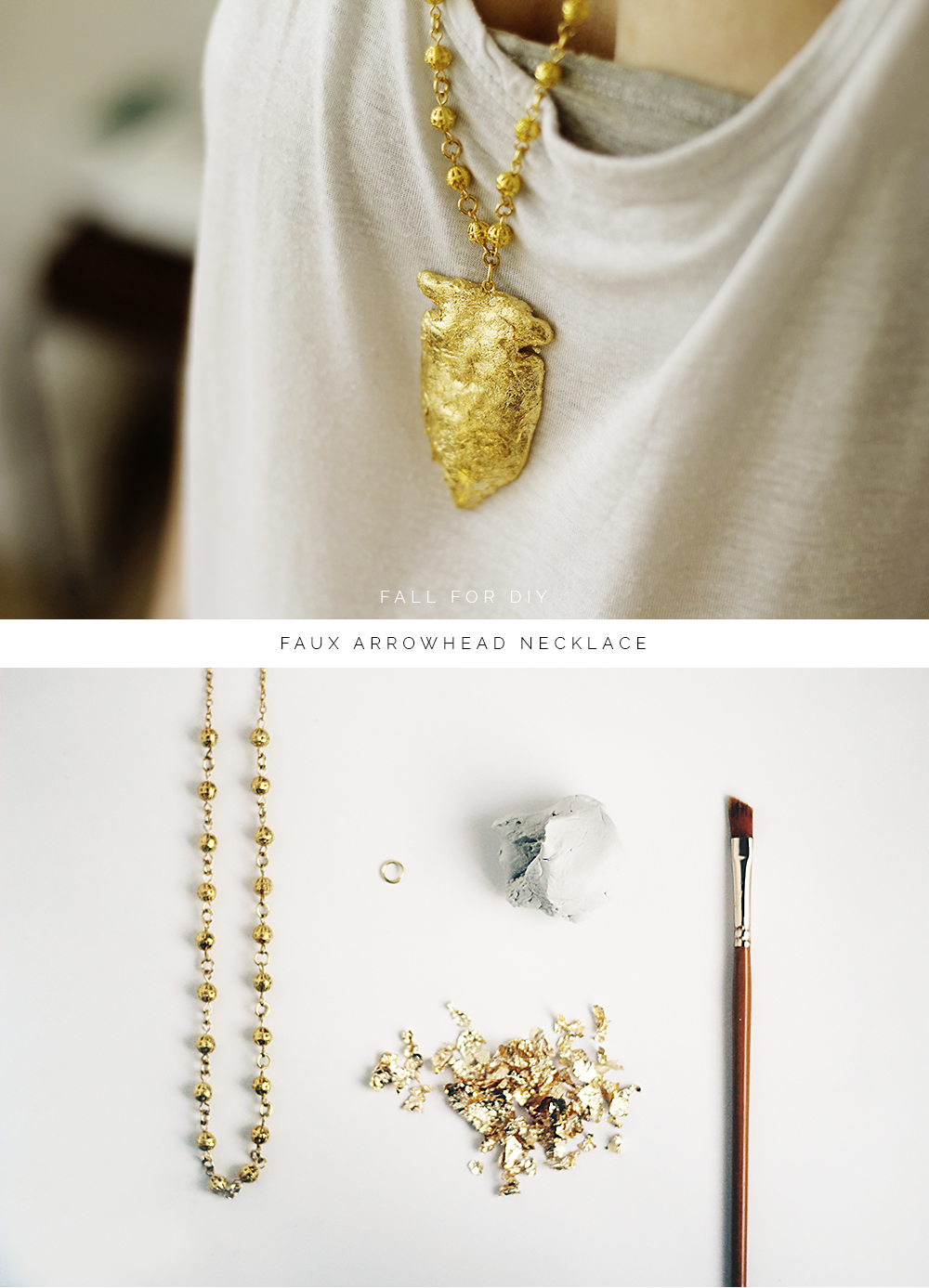 Materials:
Paint Brush
Necklace Chain – I made my chain. You can find out how here
Glue/Clear Nail Varnish
Jump Ring
Instructions:
1.  Take a ball of clay around the size of an avocado stone. I added a little water, but not too much as I wanted my clay to stay dry and have a lot of texture.
2. Shape the clay into a long rectangle with a point at one end.
3. Scoop the corners out of the opposite end of the rectangle from the point.
4. Use your nails / a blunt object to give the clay a bumpy surface.
5. Flatten the sides of a box clasp using flat nose pliers and slide it into the top of the arrow shape.
6. Using glue (or my personal favourite clear nail varnish) build up the layers of gold leaf using one brush to spread your adhesive and a dry brush to smooth down and brush off the excess.
7. Once fully covered attach to your chain using a jump ring
In other news I'm putting the finishing touches together on my new ecourse! I'm so excited to share this with you and I'll be letting you know more about it very soon, so for updates use the links below to follow Fall For DIY!