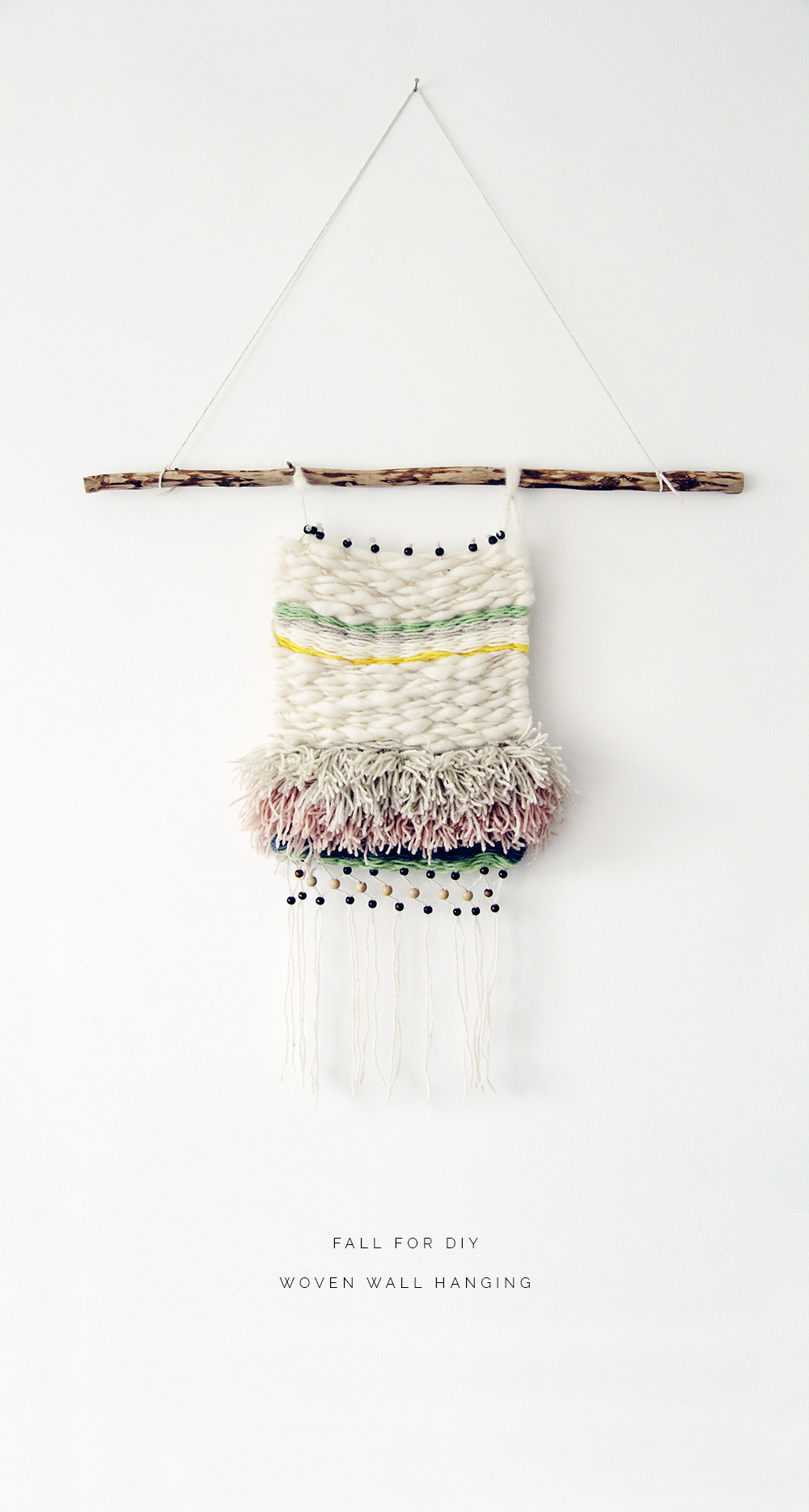 If you've ever delved into the world of knitting or crochet I'm betting you have enough yarn stashed away to clothe a small army (ok, a very small army… of children). My studio is full of bundles of left over scraps and balls bought with the best intentions so I decided to gather up a few and give them a purpose in life using my new (DIY) peg loom. I'd seen a lot of woven wall hangings floating around the Pinosphere (like that?) and wanted to give it a go!

1. Cut and thread metre lengths of a neutral coloured yarn into each of your pegs.
2. Stick the pegs, hole side first into the loom holes. Make sure the threads are facing the same way.
3. Take your first yarn, wrap it around the first peg, then weave in and out of the remaining pegs. When you reach the end turn back on yourself and weave in the opposite direction.

4. Once you're happy with the width of the first band of colour do the same with a different yarn.
5. Keep doing this until you reach the top of the pegs. Then carefully lift the first peg out of the hole and slide the woven yarns down off the bottom of the peg.
6. Start weaving more yarn on to the pegs.

7. To break things up a bit I made some tassels (of course) by wrapping yarn around my fingers and cutting all the yarn along one end of the loop.
8. Place your tassels carefully over the pegs trying not to pull too many threads out of place.
9. Once you're happy with you tassel layers continue to weave the yarn in between the pegs.
10. Repeat these steps using random weights of yarn until you are happy with the design.

11. To finish your piece pull the woven section down from the pegs a little and thread a length of yarn in between each of the loops going through the pegs.
12. Cut the yarn off the pegs and thread a bead on to both threads.

13. Knot the yarn just above the bead and continue along the whole of the piece doing the same to each peg.
14. At the bottom of the piece thread a bead onto each (double) end of yarn.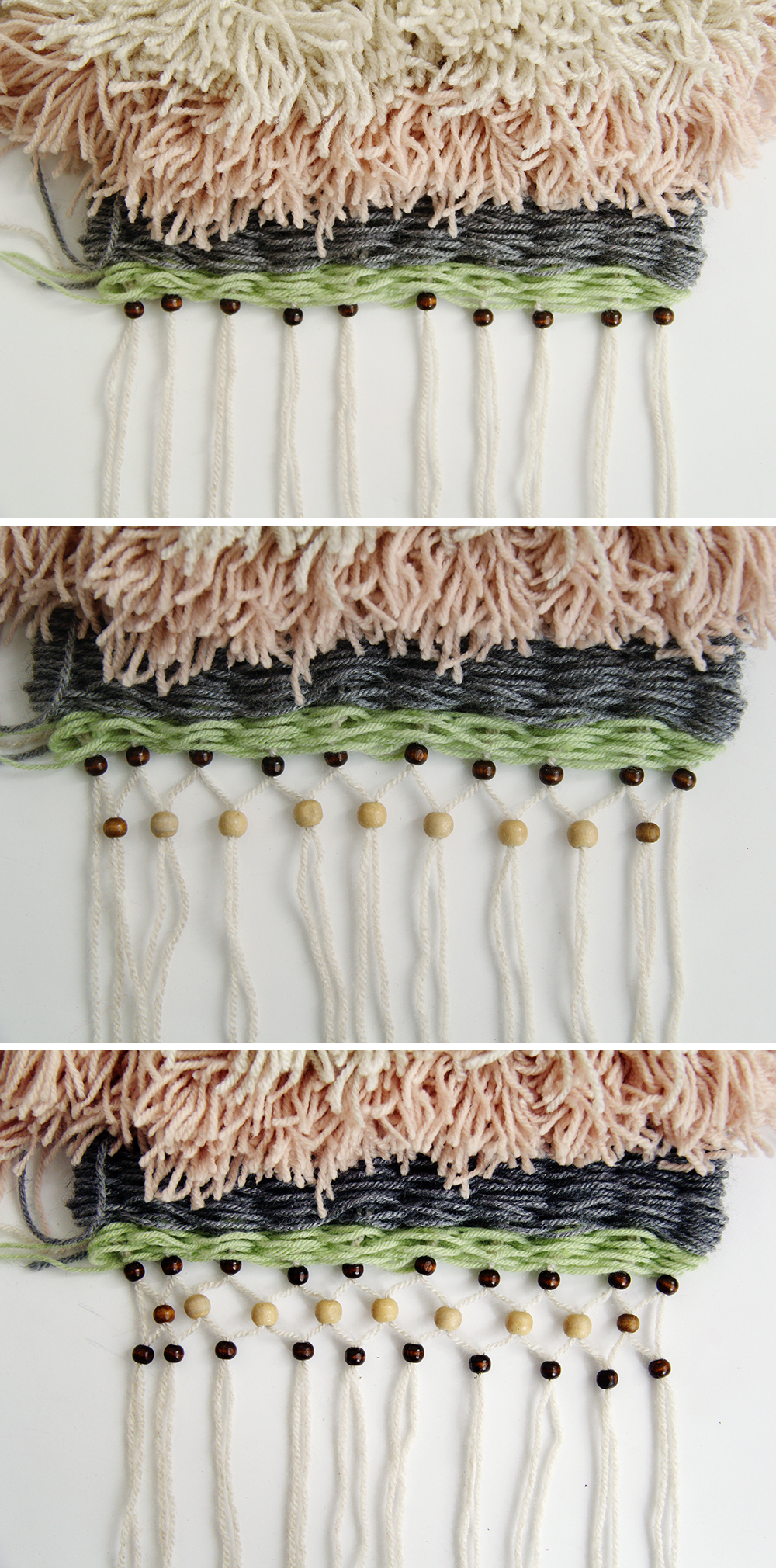 15. Missing out the first thread from each end slide a bead onto two threads that are next to each other but from separate beads.
16. For the last row thread beads onto the original two threads to create the pattern shown above.
17. Find a branch to tie it to and hang next to a picture wall of over your bed.
I can't wait to see what you guys make out of this one. Remember to tag me @fallfordiy on Instagram to show me your versions and if you have a questions or suggestions just pop them down there in the comments.