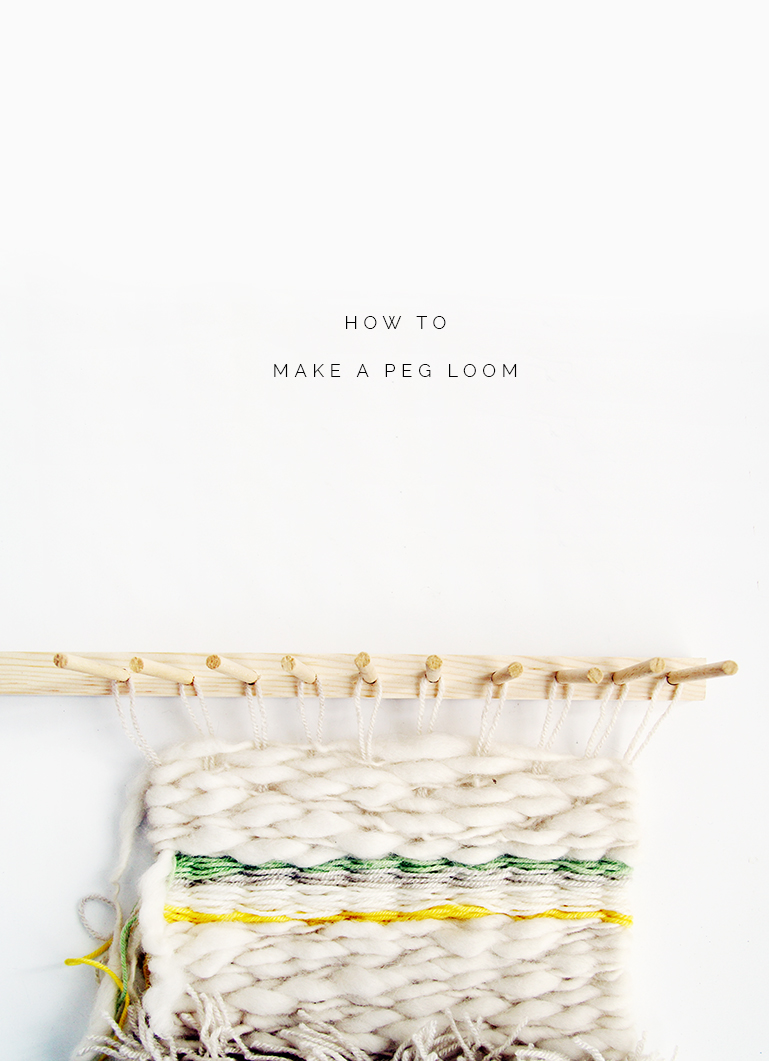 It's always really tricky when posting tutorials of two parts. Which part do I post first? The two tutorials I'm indirectly referring to today are (this post) How to Make a Peg Loom and a DIY Woven Wall Hanging tutorial that I've decided is coming later on this week. I'm so excited about sharing the wall hanging but thought I'd better hold back and prepare you all with the tools required to make it first! So here we are, make this tutorial in preparation for Tuesdays Tutorial. And while you're at it come over and follow Fall For DIY on Bloglovin to make sure you don't miss it!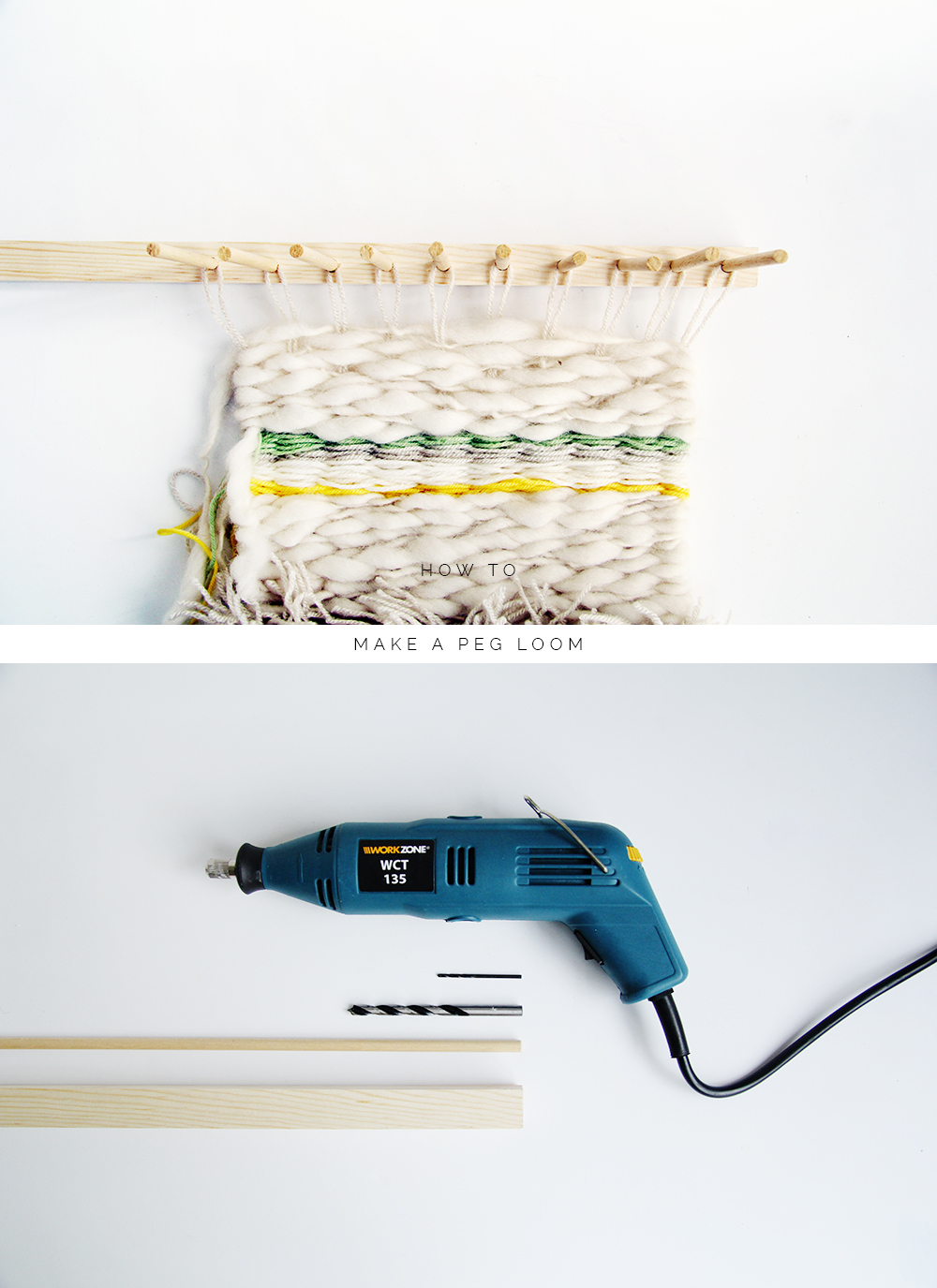 Materials:
6mm Round Wood Dowel
2mm & 6mm Wood Drill bit
Drill
Square Wood Dowel
A vice is very useful as well if you can get your hands on one!

Instructions:
1. Cut the circular dowel into 10 equal sized lengths. My dowel was 90cm so each of my pieces are 9cm.
2. Sand both ends and drill a 2mm hole into one end of each stick.
3. Measure and mark for holes 3cm apart along the square dowel.
4. Using the 6mm drill bit drill holes about 1cm into the square dowels at your marks. I got a little over excited and went all the way through on my 3rd hole. That's alright. No worries!
5. Stick your pegs into the holes. It will be a snug fit, but that's what we're aiming for. Don't want them falling out when we're weaving right!?

You can see what I use this bad boy right here! Click to see more