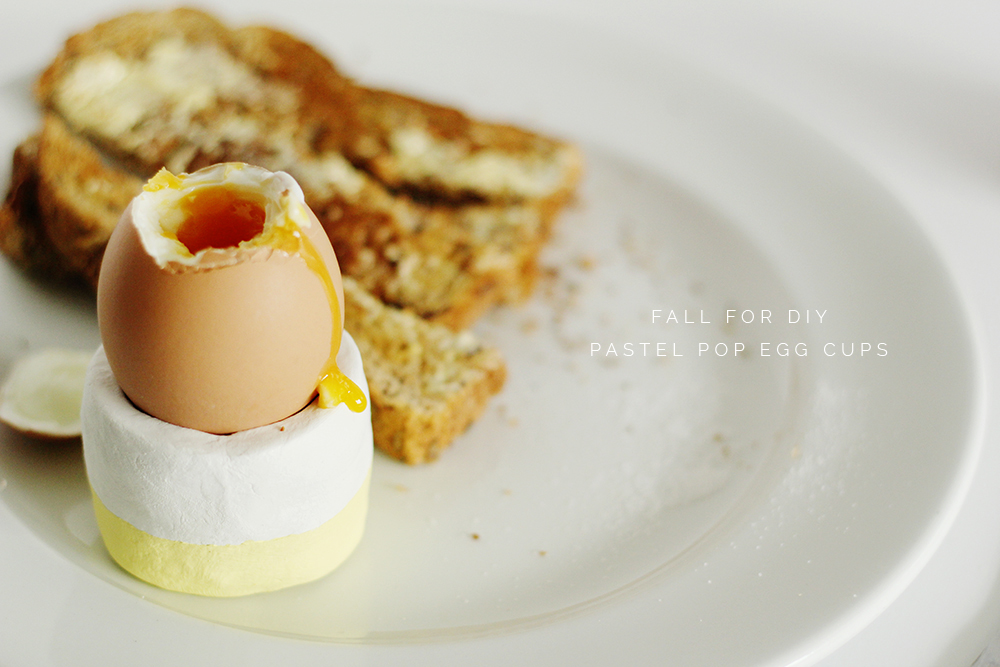 I wasn't planning on creating an Easter tutorial. It just wasn't something that inspired me to create. Don't get me wrong, I'm not going to turn down the chocolate eggs anyone throws my way but I have no desire to decorate eggs or decorate with eggs. I genuinely think all the Easter DIY's other bloggers have made are beautiful especially egg shell candles and the gorgeous embellished eggs, but I just don't get excited about making them and living in a 50% vegan household it seems pretty pointless to decorate all the eggs for myself…
But then Sunday happened. I had a late start and thought I'd treat myself to a boiled egg. Like I said, living with a vegan doesn't create many opportunities for a nice eggy breakfast so when I get the chance it's a real treat. Another thing about living with a vegan… no egg cups! After scouring our flat for a shot glass, small cup, anything to put my egg in I settled for using my hands, not completely ruining my egg experience but dampening it somewhat.
So I did what I do best and made myself more egg cups than I'll ever need! Never again will I or anyone else in my home need to eat eggs from the hand.
Materials:
Paint
Tape
Eggs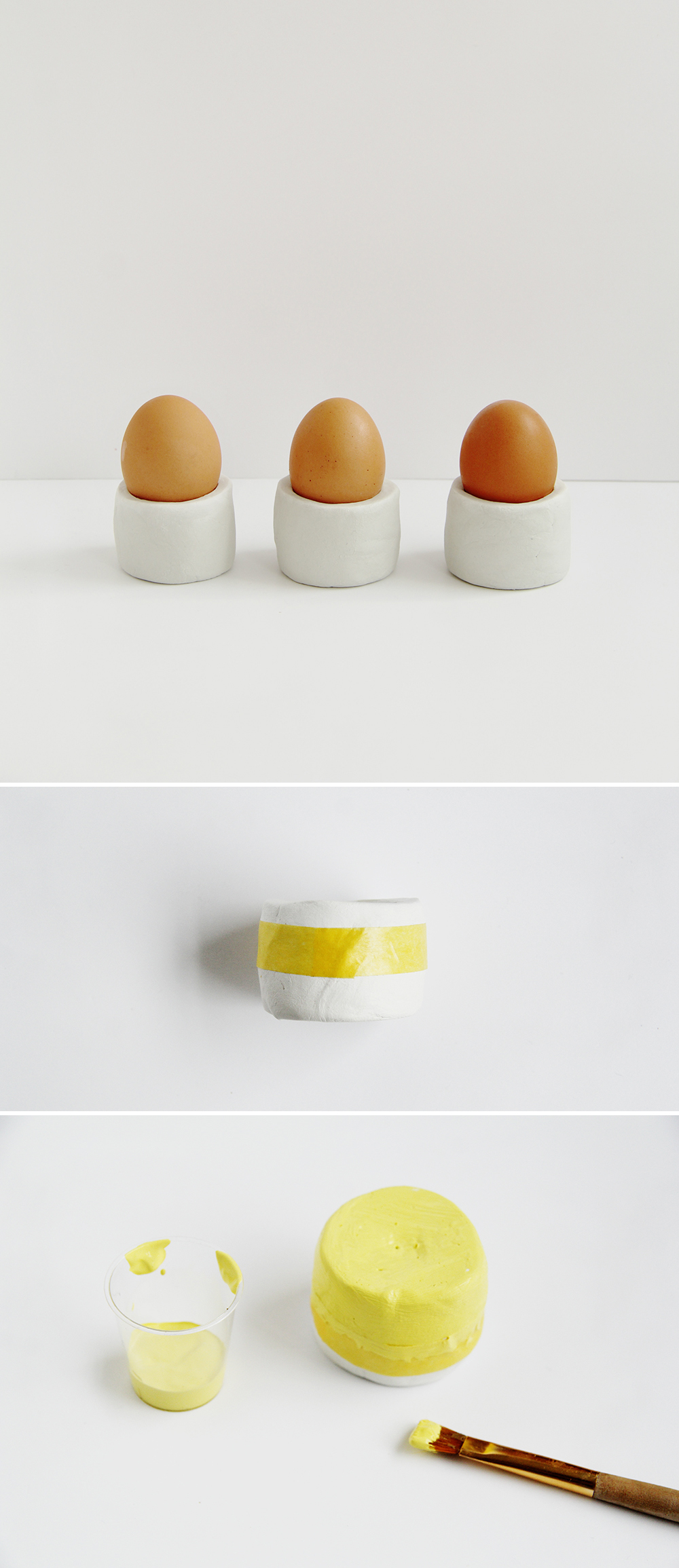 Instructions:
1. Roll a ball of clay in between your hands to create a thick tube.
2. Press a large egg into one end of the tube to create a concave surface for your egg to rest in.
3. Straighten up the sides and top of the cup. Using water smooth the clay all over the cup.
4. Leave to fully dry for several days.
5. Wrap tape around the middle of your egg cup to create a solid line and paint the bottom.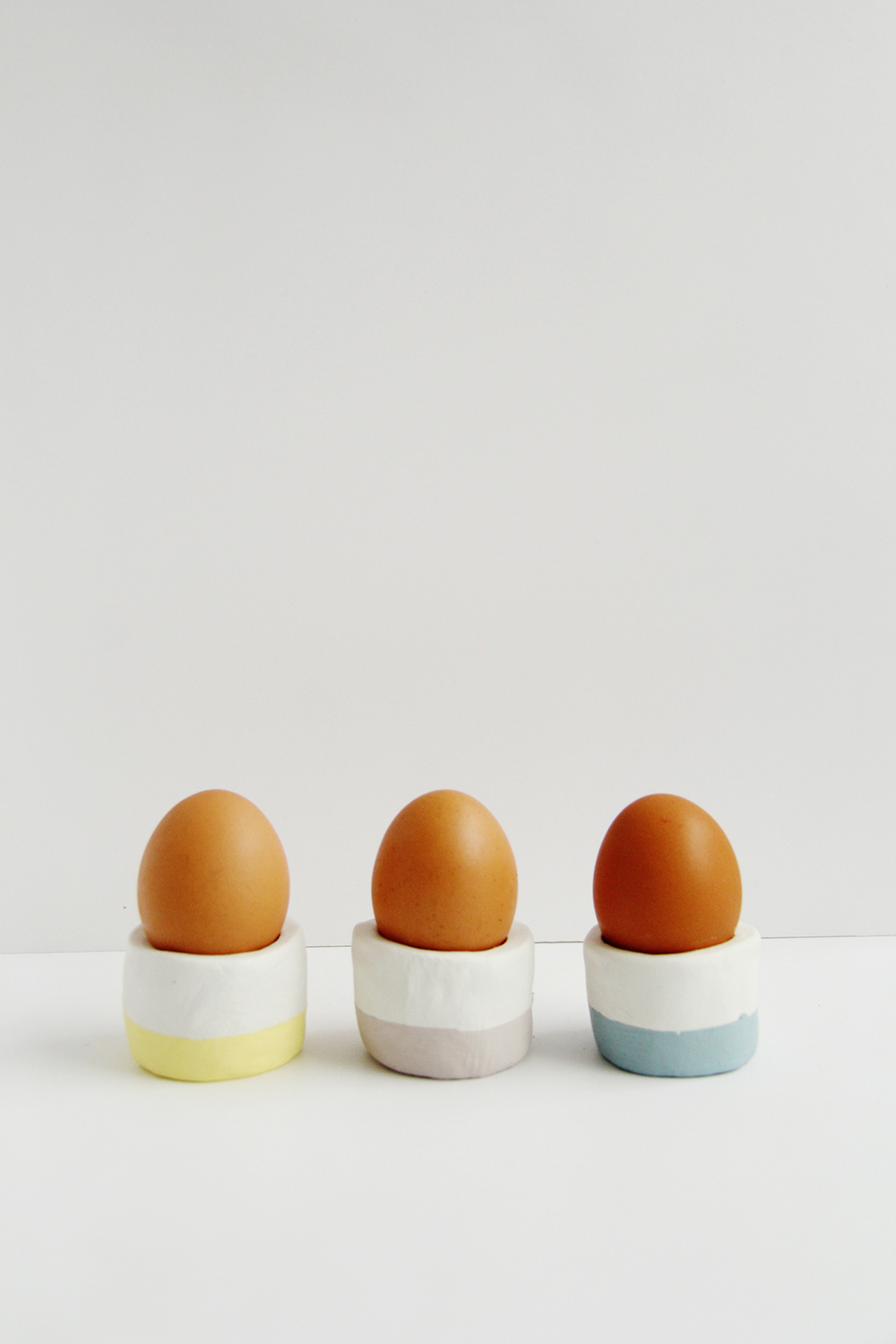 (This tutorial was even better because it meant I got to eat another egg! Treats.)