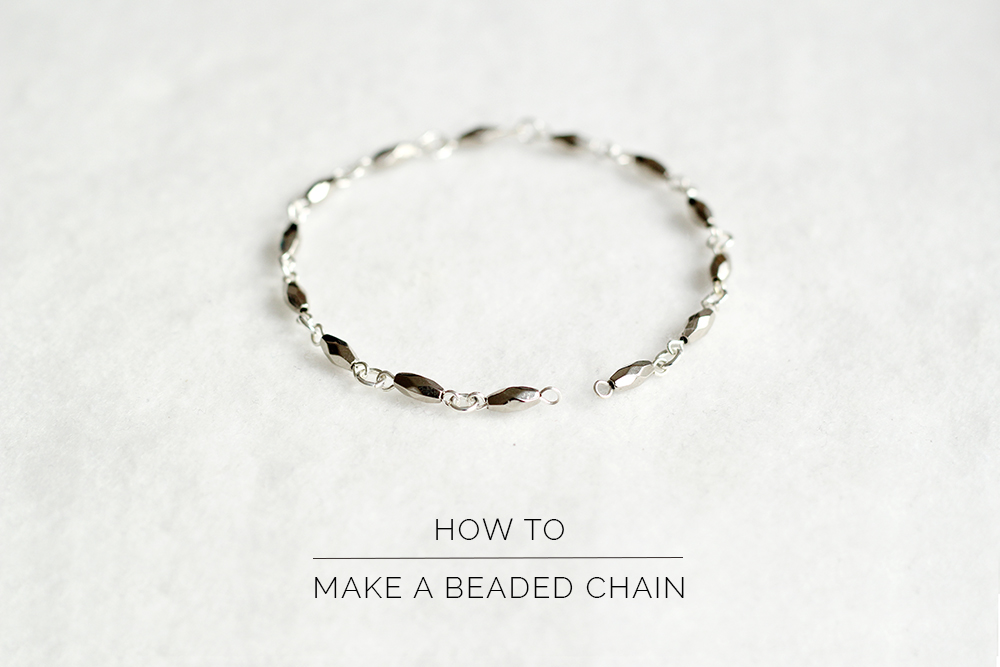 Last week I posted a tutorial to turn chain into a necklace and afterward had a few requests for how to make a chain. This is an easy and quick way to make your own bracelet or necklace chain with beads, eye pins and jump rings. Find a little time and you can make as much chain as you could ever need!

Materials:
Beads. Eyepins. Jump Rings (not pictured)
Instructions:
1. Thread a bead onto an eyepin.
2. Fold the pin 90% to the bead and cut 1cm away from the hole.
3. Turn a loop in the end of the eye pin as shown here.
4. Do this a whole load of times!
5. Use jump rings to link all of these beads together until you have a chain the length you require.