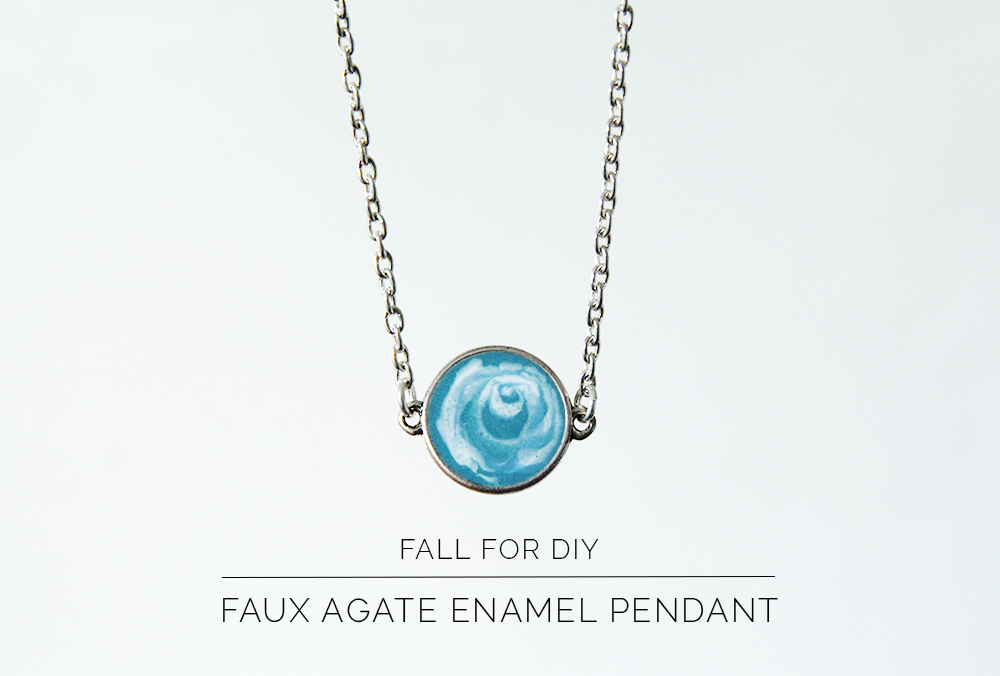 Another Faux Agate Jewellery tutorial! Is this starting to get a little over the top? I just keep on getting inspired by the beauty of semi precious stones and wanting to replicate them in my accessories. I guess it doesn't hurt that they're bang on trend at the moment. May as well make the most of it!
Enamel Instruction:
I've used cold enamel from a kit. Mixed with a hardener this will set in 12 – 24 hours. Follow the instructions provided with your enamel carefully so you don't end up with a gooey mess.
1. Mix three enamel colours; white, blue and turquoise.
2. Line the edge with your outer colour.
3. Add the other colours to the inner circle until you reach the middle.
4. Continue to drop the enamel into the middle of the pendant in alternate colours until you're happy with the resulting pattern (and before it starts to overflow!)
5. Put aside and don't touch for a long time! It might look dry, but it may still be a little tacky so be careful!
1. Use Jump Rings (like a pro) to attach the pendant to a necklace chain by separating the chain in the middle.
Just want to say a quick thanks for all your lovely comments. You guys make me so happy (gush)!