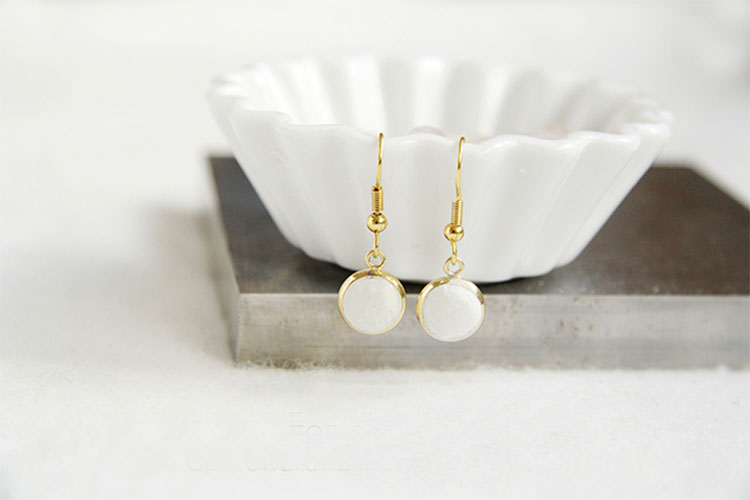 If you haven't noticed I've been a bit infatuated with concrete lately, so when I had a little extra mixed up I thought I'd make something quick and easy with the leftovers. I love how elegant these earrings are. A little gold accent contracted with the white concrete makes these earrings look much more precious than they really are. Here are some other examples of how gold accents can make a massive difference on the whole aesthetic of a piece.
Instructions:
1. Mix up a little concrete (I've used snowcrete – a white concrete). You'll only need a small amount of water so make to consistency of a creamy guacamole… (moist but not runny)
2. Carefully dab concrete into cabochon blanks to create domes.
3. Leave the concrete to dry fully. This can take anywhere between 6 – 24 hours.
4. Open the loops on the earring findings, hook on the blanks and close the loops back up.