I know what you're thinking. Who doesn't need a pink, teddy bear fur, clutch bag right? But seriously, I actually think I do, but I'm not sure I want to fork out for what is absolutely a passing fad, who's novelty I'll tire of ….
So what else is there to do but start sewing?
Here's how I did it.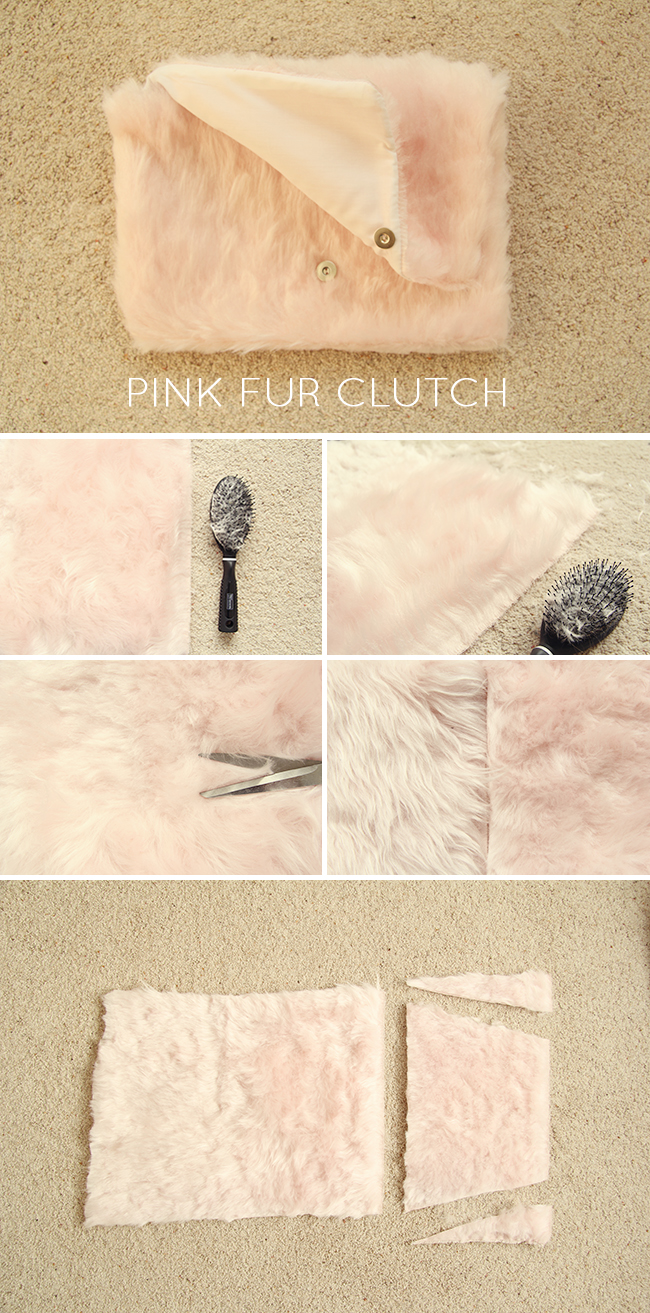 1. Cheap colourful fur is readily available at most fabric stores. The fur I got was long haired but I wanted a shorter look. So I back combed it, and trimmed it down. This gets a bit messy. I felt a bit like Edward Scissorhands and ended up covered in pink fur. Be warned!
2. Cut out a large rectangle (I'm writing this from New York, and forgot to bring the dimensions. I will update this later! But folded in half this will roughly be the size of the bag) and another smaller rectangle just under half the size of the larger one.
3. Cut diagonally into the smaller squares to make one end shorter than the other.
4. Cut out a white or pink cotton lining the same size and shape or your fur pieces.
5. Place the cotton over the fur side of your fabric and sew along three sides as shown above. (My first ever gif!) turn them inside out.
6. Place your smaller piece over the large rectangle, fur to fur and unsewn sides together.
7. Sew along the edge.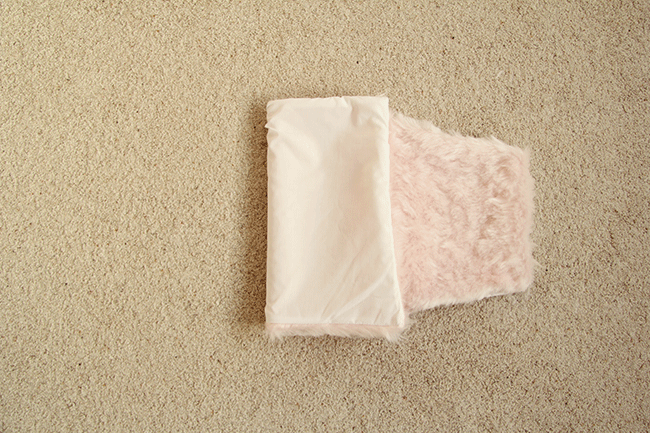 8. Fold the large rectangle on itself, fur to fur, and sew along the sides. At this point the layers have built up. Make sure you have a good needle in your machine and go carefully!
9. Sew on some magnet bag fasteners just like you'd sew on a button and then your bag is complete!
Enjoy x