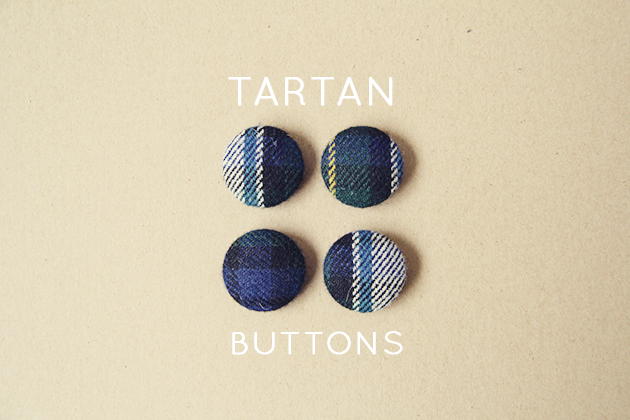 I remember tartan buttons from my childhood. I'm having a hard time recalling the item of clothing they did up, but I remember the buttons. My sister gave me a lot of her crafts supplies when she started baking more cakes and after moving house a few weeks ago I've finally had chance to sort through and start using it. I've never covered buttons before, but with these self cover button and the self cover tool it was a piece of cake… ahem.
I took the left over fabric from this skirt and made some buttons.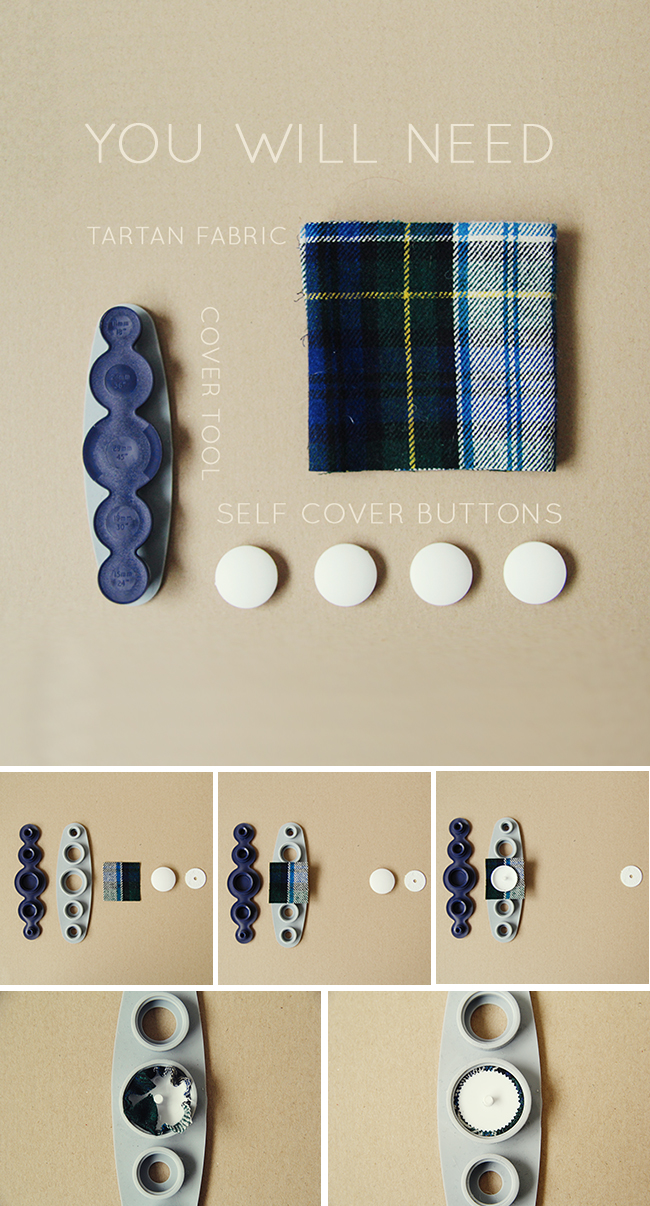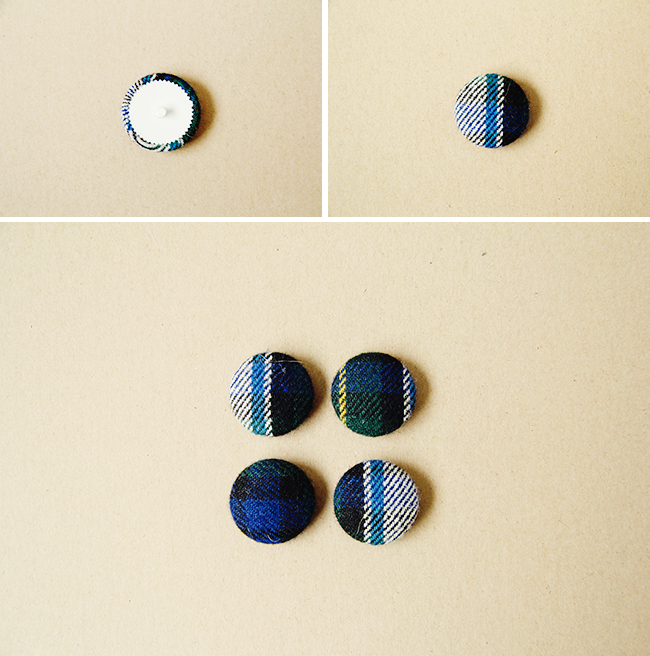 Instructions:
1. Cut out a square of fabric approx double the height and width of your button.
2. Place the fabric and button over the correct size hole on your tool. The button will easily fit into it.
3. Push the button into the hole.
4. Fold over the excess fabric and fit the flat section of you button (this should come together) over the fabric with the textured side down. Poke any excess fabric under and press down hard.
5. Remove your button from the tool and sew onto something!
If the button is doesn't look right, just pop the back off and start again. Careful when you do this. I did it and the back flew right out the window. Cue me scrambling around my garden looking for a small plastic disk.
(Did anyone else find that tutorial sounds a bit saucy? No? Just me…? I'm such a child sometimes.)