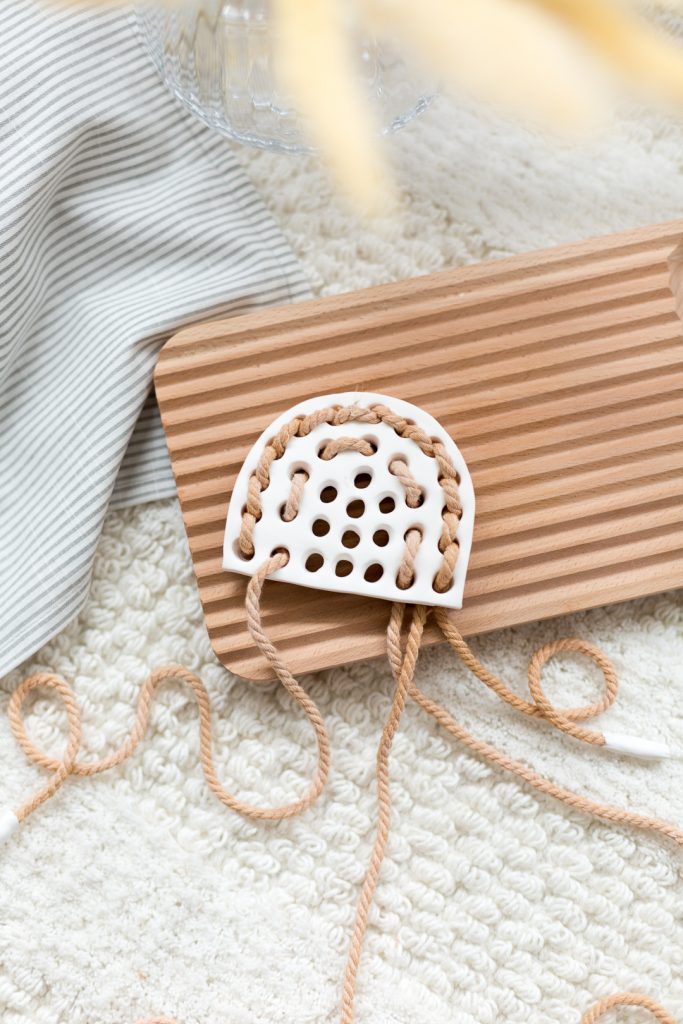 This post has been sponsored by Creative Rox. Thank you for supporting the brands that support Fall For DIY!
I love Christmas, but it is a time of year which creates a lot of unnecessary waste. I've decided to make our Christmas this year more sustainable, especially when it comes to buying gifts. Ollen is too young to be into the latest "must have" toy, so before we have to worry about all that nonsense we're buying second hand toys and making our own for him. I'll be honest. Our made presents are more likely to be stocking fillers than the main attraction, but I'm hoping that they will still be fun for him and maybe even a little educational to boot!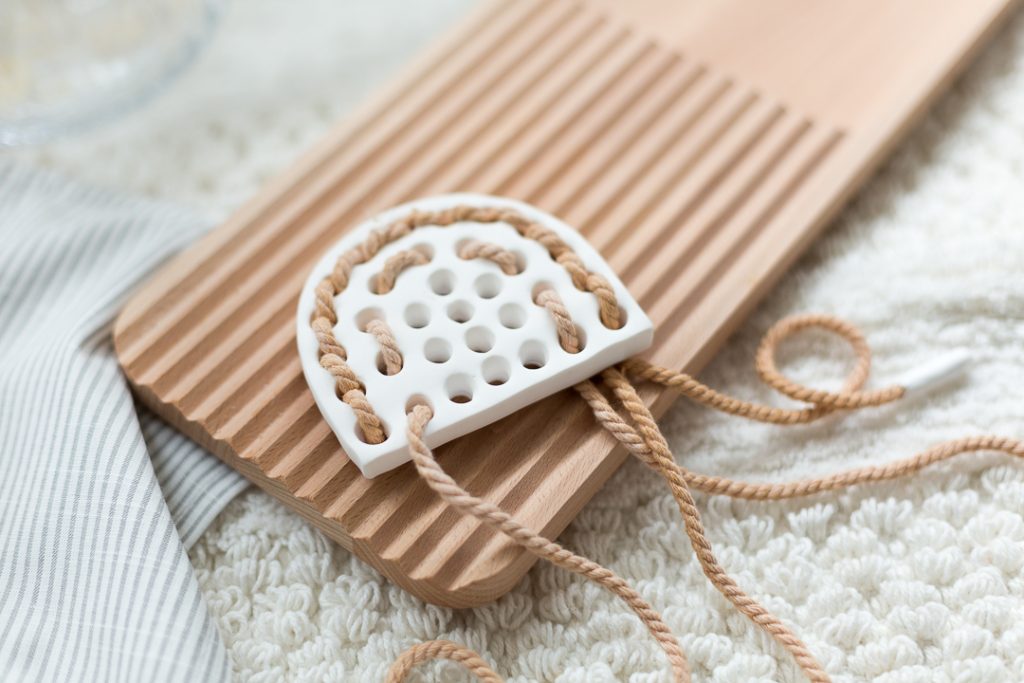 This is the first toy on our list. A little fun lacing toy to help his fine motor skills and encourage him to concentrate on a task for more than 30 seconds. Hopefully the time it takes to drink a hot cup of tea (fingers crossed!) As well as being a fun and engaging toy it also doubles up as a cute shelf display piece. Especially once laced up!
I love toys that don't need to be hidden away to look tidy. Things are always played with more when they're easily accessible. We can dye new laces and make new patterns together. It's a quick, easy make and costs just a few pounds! The perfect stocking filler! Due to the lacing on this toy you want to supervise when this toy is played with (and keep the rope short just in case).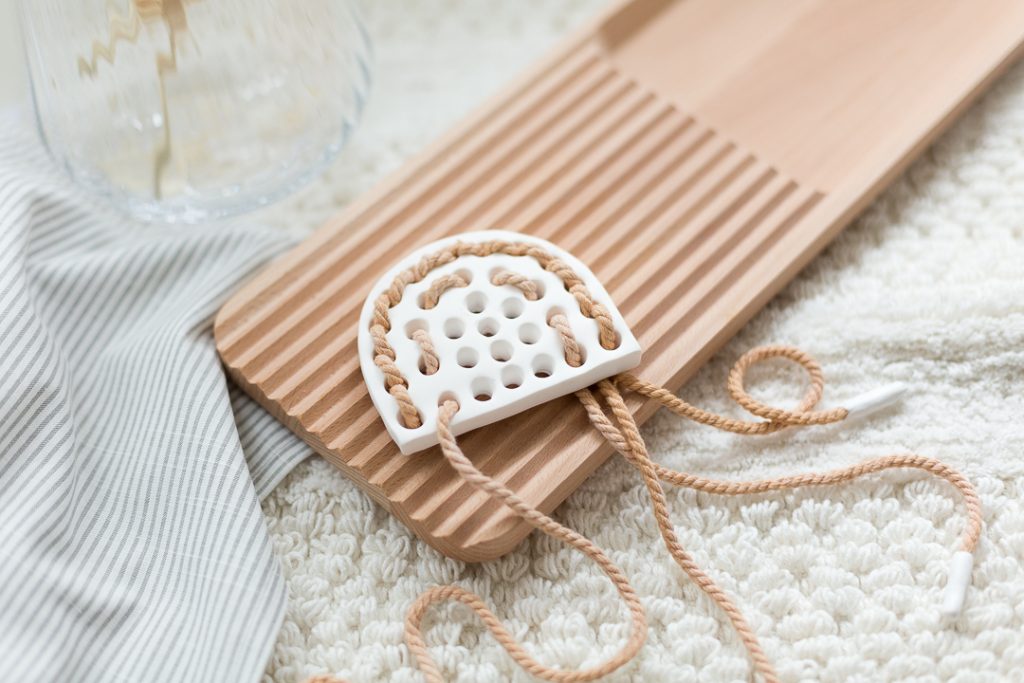 You can make them in any shape for their latest obsession (ours is trucks) with just 2-3 blocks of FIMO polymer clay. Mix colours, create patterns and generally have fun with the clay before rolling it out and making your holes. I've used the white clay so my tea dyed rope would stand out. But this tutorial has so many options for creativity and personalisation!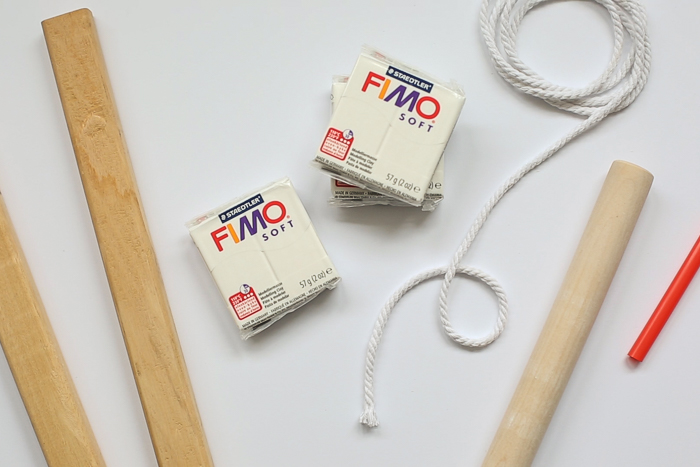 Materials:
Retractable knife

Cocktail stick

Wide straw

Rope

Masking tape

Fine sandpaper

Baking paper
Instructions: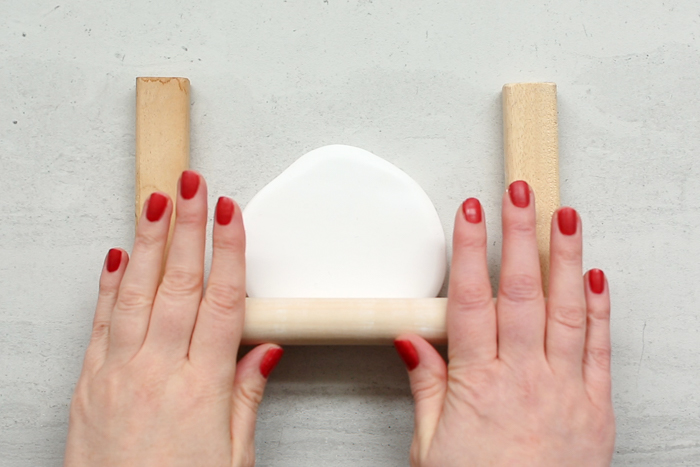 Work the packs of clay together until soft and warm. Place onto a baking sheet and roll out using a roller resting on two pieces of wood around 1 cm thick. This gives your clay an even thickness throughout.
Using a cocktail stick or sharp pencil draw out the design lightly on the surface of the clay. Cut along this line using the retractable knife. Keep the edges as even as possible. Smooth over the clay after cutting.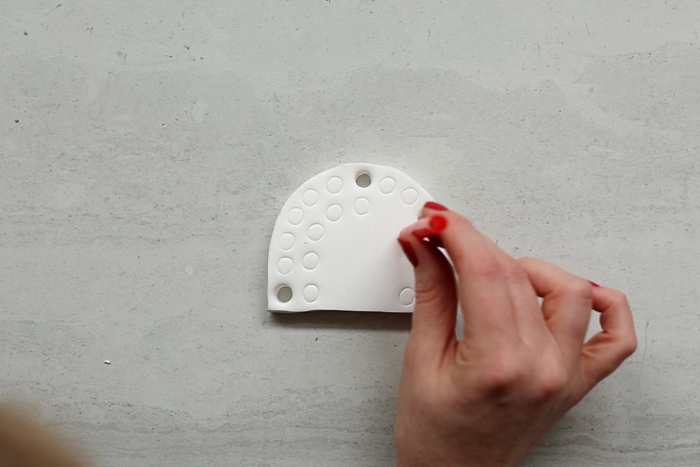 Pressing the straw gently into the clay plan out the position of the holes. I like to start with the holes at each end and in the middle to help me keep an even spacing.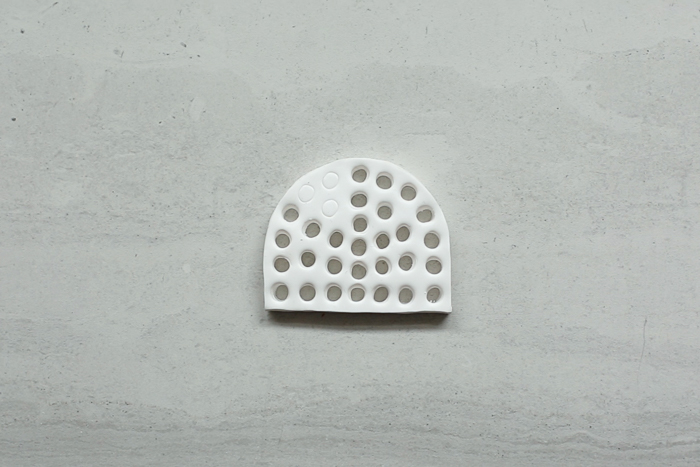 Once you're happy with the hole spacing push the straw fully through the holes. Use the cocktail stick to pry out the clay after you've made each hole.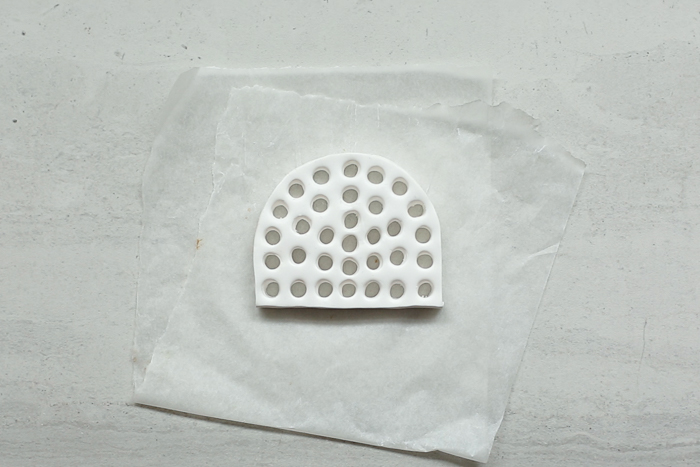 Once all the holes are cut smooth over any uneven areas and put aside for baking.
For the laces you can use shoe laces if you have spare ones to hand, but you can also make your own from rope. Make sure the rope can fit into the straw to check it's the right size. Cut to size and wrap the ends with masking tape.
Roll out a piece of clay until it's very thin then wrap the clay around the rope. Gently press the overlap together to secure.

Bake everything using the instructions on the packet. Then leave to fully cool.

Use a fine sandpaper to smooth out the clay shape, holes and rope ends. Make sure the rope passes through the holes easily and the toy is ready!