If you're a regular reader of Fall For DIY, you'll know that I have a mild obsession with lighting and lamps. It's probably the first thing I notice when I come into a room for the first time. But even though I'm fascinated with lighting in other spaces, I'm still working on getting it right in my own home. I learnt pretty quickly that it is about more than just simple aesthetics when choosing the right lighting in your home. We have low ceilings and after installing some heavy glass pendant lighting, well, let's just say we've all had some knocks to the head (Ollen included).
So, we obviously need to make a few changes based on practicalities, but it doesn't help that I'm also always changing my mind. I do love following trends and usually like to change small elements of my home based on the latest 'it' piece. Lighting is actually a really easy and cost-effective way to make a big impact on a budget. And if you DIY it's even cheaper!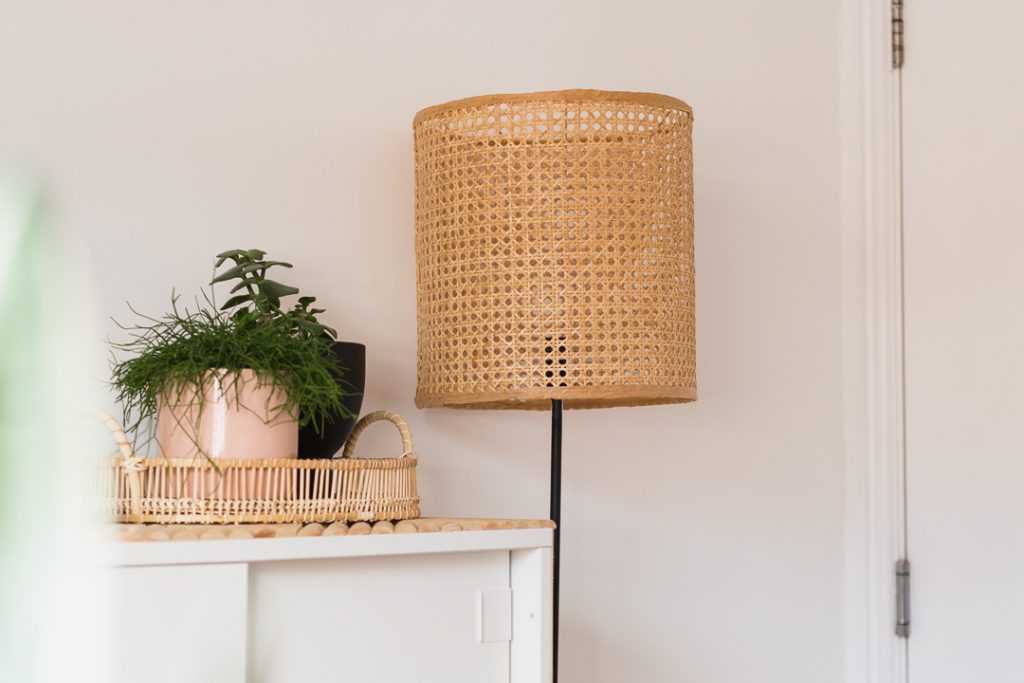 The latest rattan trend has made its way into every interior style imaginable! Vintage, check. Boho, check. Mid-century, check! Basically, whatever your style you can effortlessly fit some more rattan into your life. And why wouldn't you? I love this look. I love it left natural, stained and painted. It's so versatile!
If you want to learn how easy it is to make this DIY rattan lampshade head over to the full tutorial here! And if you make it please let me know by tagging me on Instagram!