(Unfortunately this is not my kitchen. Sharing some inspiration with you throughout this post. Click on the images for sources.)
This post is sponsored by Lifestyle Flooring UK who have provided me with the flooring in exchange for this post.
So, we're really doing this! You know that feeling? When you've been planning something in your head for over two years, then, when it actually comes to pulling the trigger, you freeze. I'm feeling the pressure to make sure everything is perfect and it's overwhelming. So I'm using my blog as a space to work through each decision. If you're reading this you're probably feeling the same sense of impending doom (or maybe your not a big drama queen) so I hope my decision making process will help you in your own.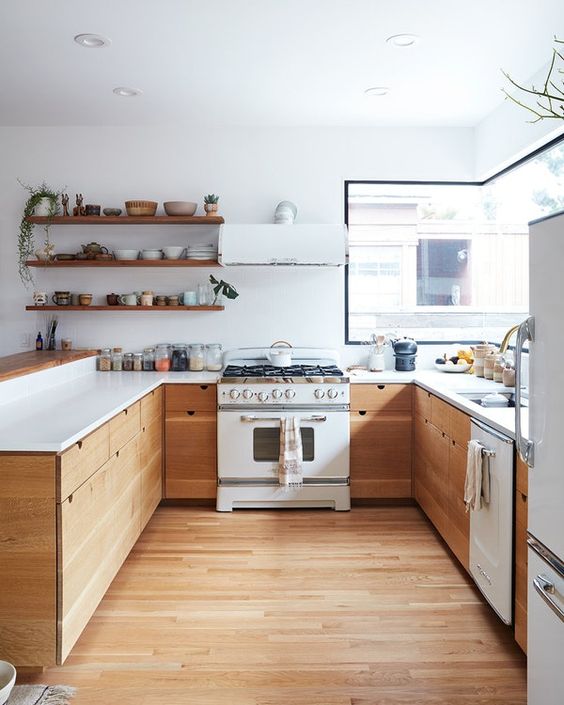 Today I'm talking about wood flooring and more specifically wood floor treatments. If you follow me on Instagram you might have seen the traumatic time we've been having with the kitchen floor so far. In a nutshell, don't try to take up inch thick marble tile without some very heavy duty tools, someone who knows what they're doing and nerves of steel. If you want to see the full story check out my kitchen highlights on Instagram!
So long story short, I've filled the hole in the floor with levelling screed and we're ready to put the floor on top (which is what we should have done all along… ) After ordering close to 500 samples from Lifestyle Flooring I decided to go for the untreated engineered wood flooring. This is an amazingly affordable option if you're a fussy fool who can't decide on one of the extensive range of ready to go, engineered wood flooring available.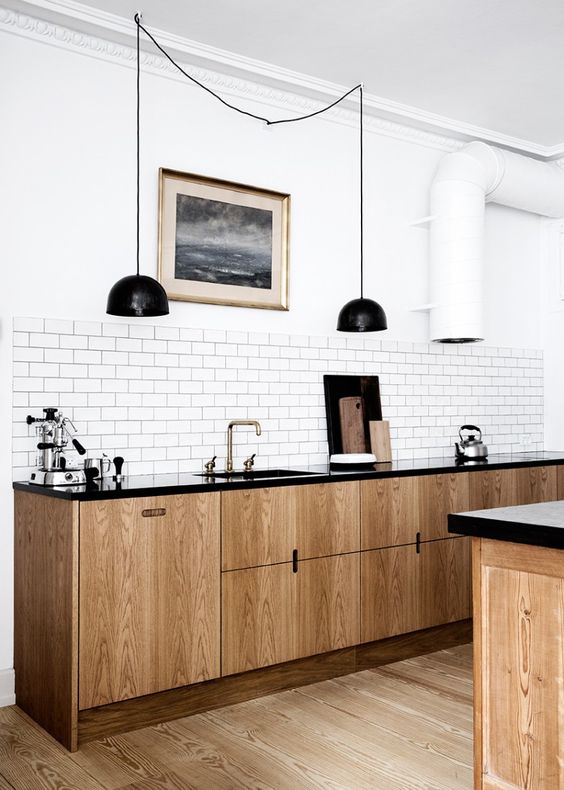 I've previously used laminate flooring in my home and I'm really happy with it, but for the kitchen and living space I wanted to up my game. I'm hoping to extend this flooring into my living room which is another reason I'm treating it myself. I don't have to worry about the style I chose being discontinued or out of stock when I come to extending the floor. 
I'm going to be treating the panels outside (if it ever stops raining) before laying them. I'm very aware that most floor treatments have very high VOC's and harmful chemicals in them. And this seems to more sensible option rather than trying to air our house in the middle of October. But on more of a practical level I'm hoping that I can get a better finish without spending days on my hands and knees. I'm getting too old for that.
Now the question is which floor treatment do I go for? It doesn't sound like a life changing question on the face of things. But after a little bit of research it's proving to take up more of my brain power than I'd originally anticipated.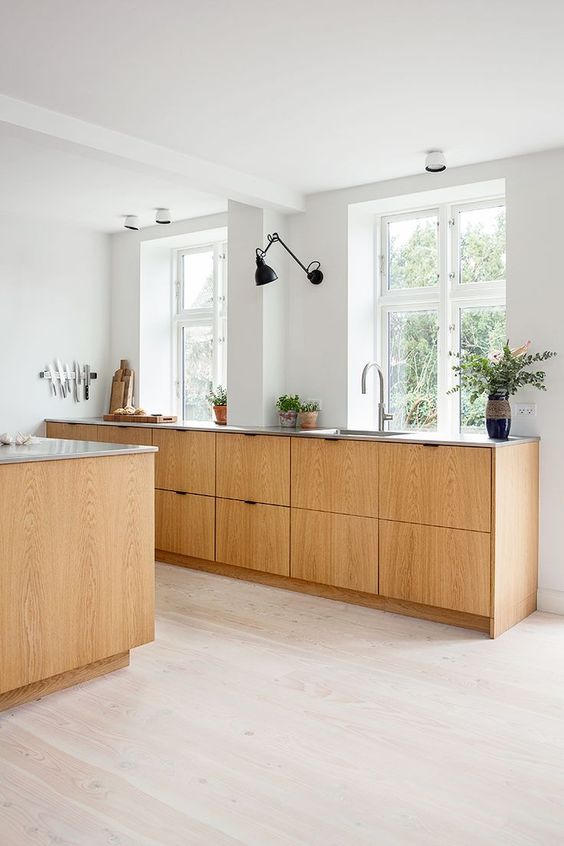 Although a huge question in it's own right the finished colour is just the start of it. Do you want oil or varnish? Stain or natural? Paint or wet look? What provides good protection from spillages/sunlight/stains? What is the upkeep like? Will you need to sand and start again if you damage the floor? It starts to get overwhelming pretty quickly!
I've previously used Osmo Oil on the wooden flooring in my bedroom so I'm starting there. These oils are surprisingly good with water spillages (toddler tried and tested) so I'm starting there. I love the colour of this raw wood so I'm starting with a clear oil that will protect the wood and enhance the grain without yellowing or darkening the wood. 
For good measure I've also ordered tester in two other brands which create a similar product, Fiddes Hard Wax Oil and Holzöl Floor Oil. After testing the products on a piece of wood I, of course, consulted Instagram. I can't make a decision without asking my followers first! The results really surprised me. At first the Osmo Oil was running away with the votes. But after 24 hours the Holzöl Oil had caught up and it was neck and neck between these options. It was going to come down to the rest of the kitchen. I had to start making some more decisions.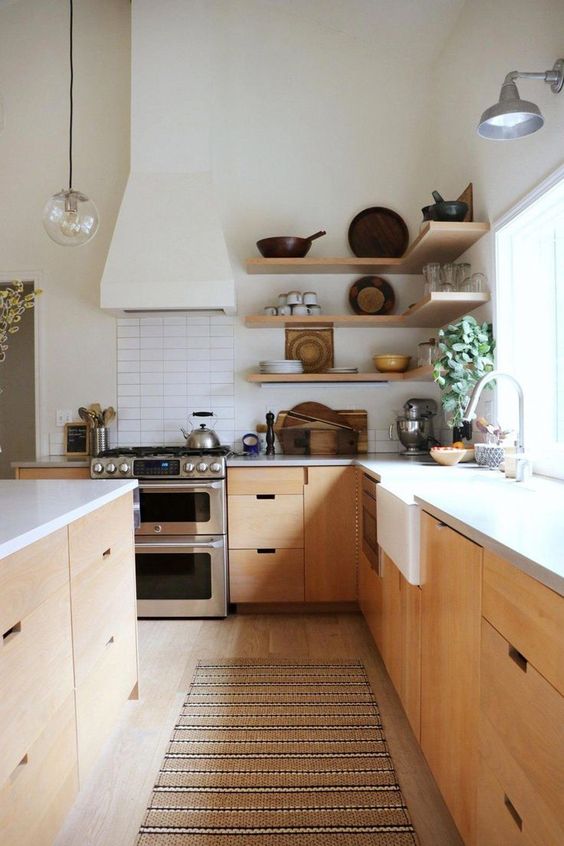 It won't surprise anyone here that I'm designing a wood kitchen. In an ideal world I would do a full floor to ceiling wood look. When I design my dream home that's definitely happening. Until then I'm reigning myself in and creating something a little more subtle that will work in my small kitchen. But I want the lower cabinets to have wood doors. After doing some research this works well when there is some contrast between the cabinet doors and the floor, so the tone of both of these elements really need to be made together. So before I make the final decision I've ordered a sample cabinet door from the ASKERSUND range I'm planning to use. 
So this is where we are right now. I realise I'm leaving you on a cliffhanger… I mean, of course you're all sitting on the edge of your seats waiting for me to announce which wood floor oil I had decided to use. The lighter clear one or the slightly darker clear one… riveting. 
But if you are interested I'll be carrying on the conversation over on Instagram. So follow me there for updates!