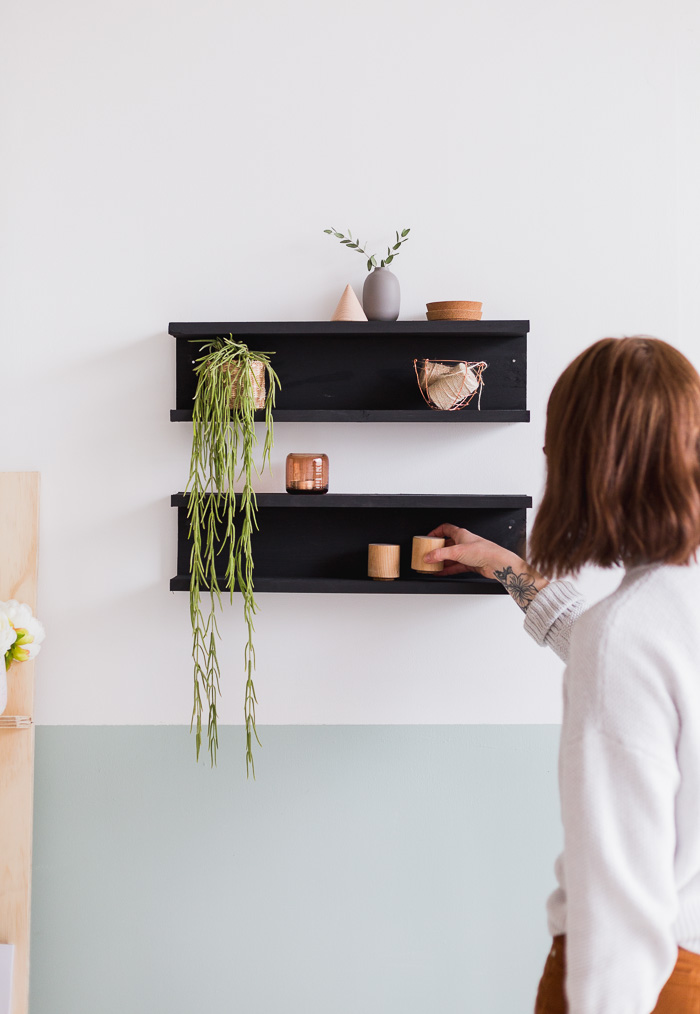 Thank you to Grand Illusions who have partnered with me on this post.
There's a lot to be said for shelving (and most of it has been said before, but bear with me). Yeah, it's practical. We all know this well, but it is also an opportunity to get creative.
Styling a shelf gives you endless options to refresh your decor, depending on the items you choose to display. You can easily switch things up when you get bored or feel like a change. Even something as simple as turning books around can create an entirely new look (and challenge when you need to find one). Changing flowers and greenery also gives you an easy way to freshen things up.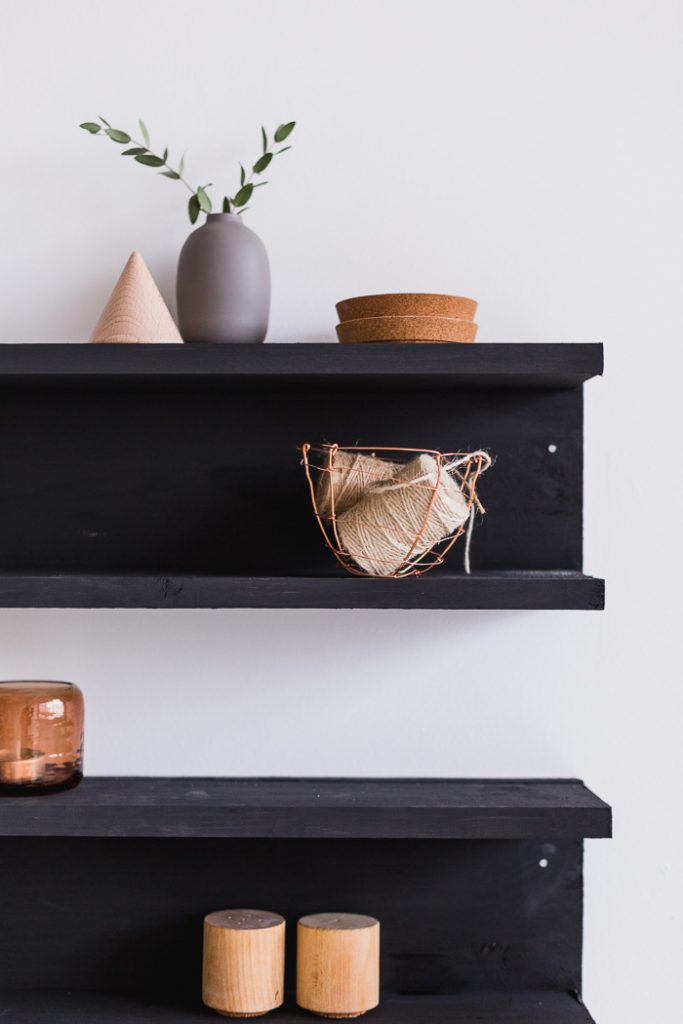 But it's not all about what you choose to put on your shelving. They, in themselves can be a piece of art. I love well designed shelving. I love it so much in fact, I have a Pinterest board dedicated to all things shelf. You can never have enough inspiration!
I wanted to make some shelving that was simple and small, and that had lots of styling potential but didn't take up a lot of room. These simple wooden shelves are actually pretty streamlined without compromising on styling potential. They are only made for smaller items, so I'd leave the books for something stronger. But these are perfect for odds and ends that would get lost or crowded on a bigger shelving system.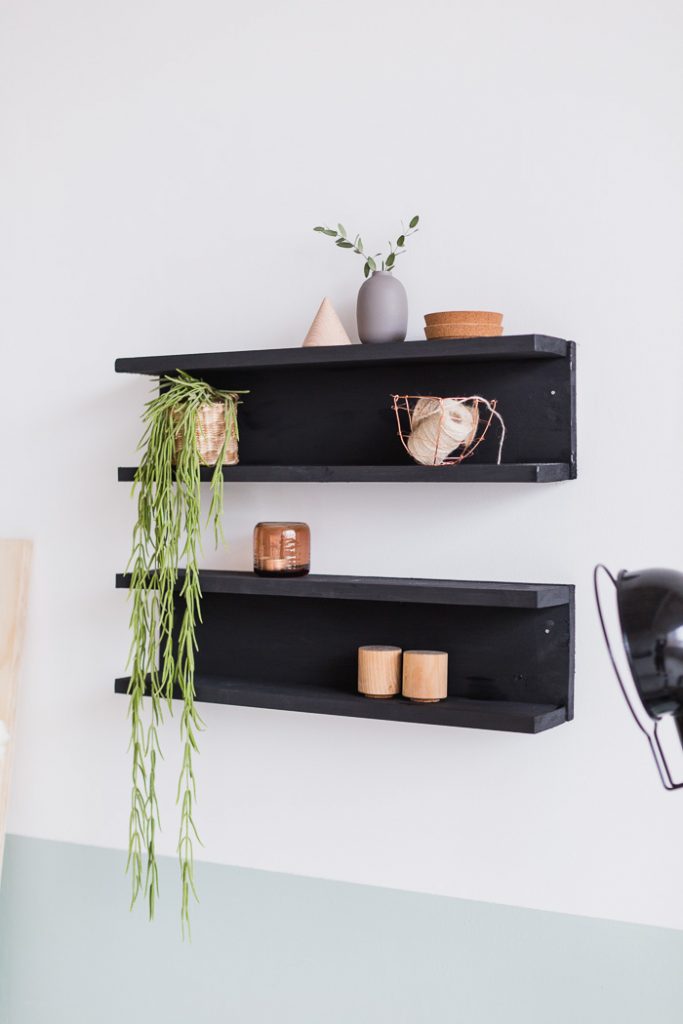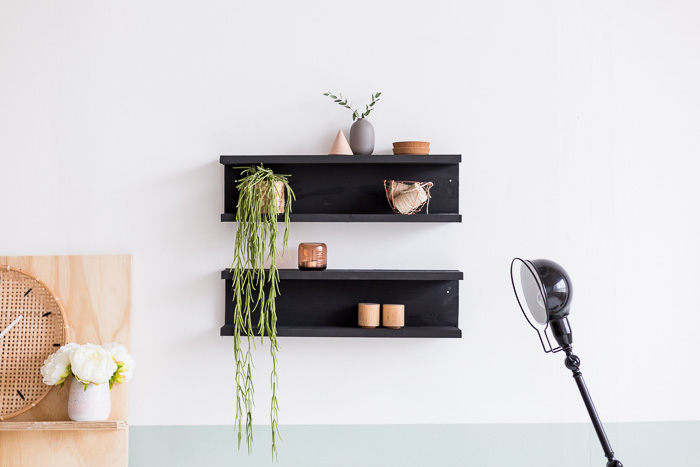 I'm hoping I'll have room for these in my kitchen once the dream renovation is done. Until then, I've got them in my studio as motivation!
I've made a video to show you how easy it is to make these shelves! Give me a little like over on Youtube if you enjoy it please!! Keep reading below for the full tutorial.
Materials:
2 x 20cm x 1.5cm x (length you want your shelf)
2 x 15cm x 1.5cm x (length of the shelf)
Nails (5cm)
Hammer
Wood glue
Vintage Paint from Grand Illusions
Tutorial:
1. On the back of the two larger pieces of wood hammer four nails gently into the wood along each of the two longest edges. You want these to just pierce the front of the wood.
2. Turn the piece of wood over so it is just resting on the flat part of the nails. Run glue along the edge of one of the four smaller pieces of wood. Place this along the nailed edge (on the top) pushing down so the tip of the nails hold it in place. Repeat for the opposite edge.
3. When the glue has dried carefully turn the shelf over so it is now resting on the two parallel panels of wood. Hammer the nails all the way into the wood at the join.
4. Paint with just one coat of Vintage Paint. It's all you'll need!
5. To attach to the wall I like using interlocking mounts, which make it easy to hang without seeing any fixtures or fittings!