When space is limited, you need to make each piece of furniture count. Our bedroom is a little on the snug side, so each piece needs a purpose and to be beautiful. There's no blending in with the rest of the furniture, because well, there is no rest of the furniture! I had tried to get away with having a very minimal amount of storage in this room, but as our bathroom is storage sparse also (don't get me started on how badly this space has been designed) my products and makeup were starting to make a home on every surface available. I like being able to put things behind closed doors and as much as I try to keep them organised it's ok if they are a little messy here. As long as I can't see it, it's fine! So I decided to go with what I know and made this small bedroom storage IKEA hack to solve the problem.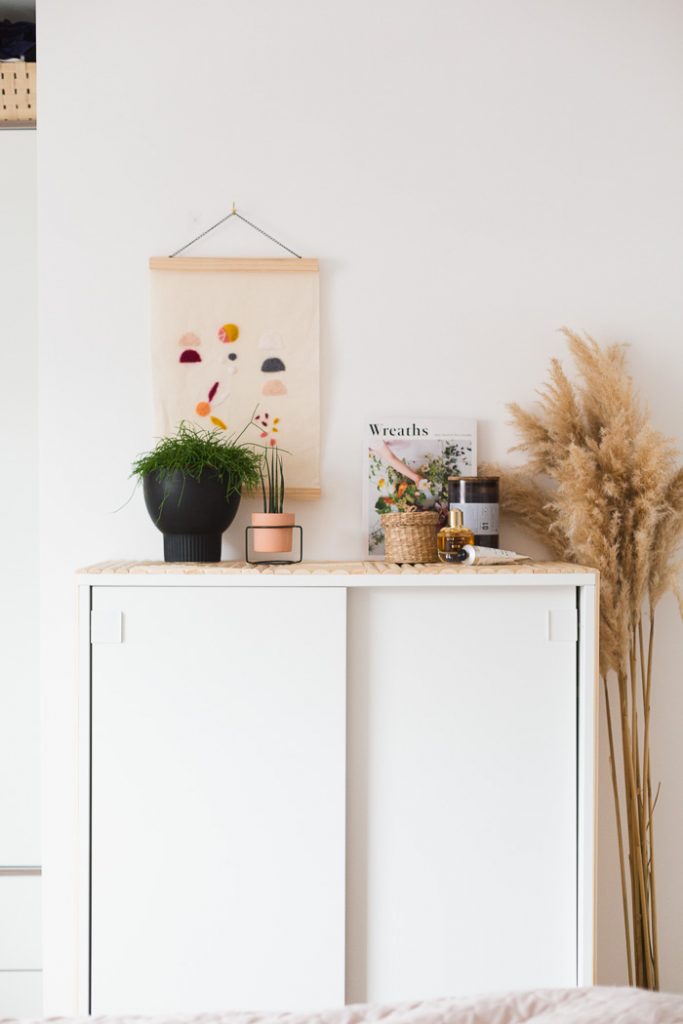 I wanted storage that was large enough to get rid of the clutter but I didn't want to have to climb over it every time I crossed the room. Not practical, especially with a grabby toddler. So I chose this shoe storage unit from IKEA which is slightly narrower than most storage cabinets. I can easily walk past it but it gives me all the storage I need (and more!)
I started by adding taller legs. My skirting boards are annoyingly tall. This cabinet comes with three legs and absolutely has to be attached to the wall. It is not sturdy on it's own! I put on some Prettypegs legs that I used on this DIY many moons ago! (Looking back at this post it's hilarious how much my styling has changed and actually, it's a bit of a boost. I always worry I'm not getting any better at my job, but I am clearly improving based on that post and this!!)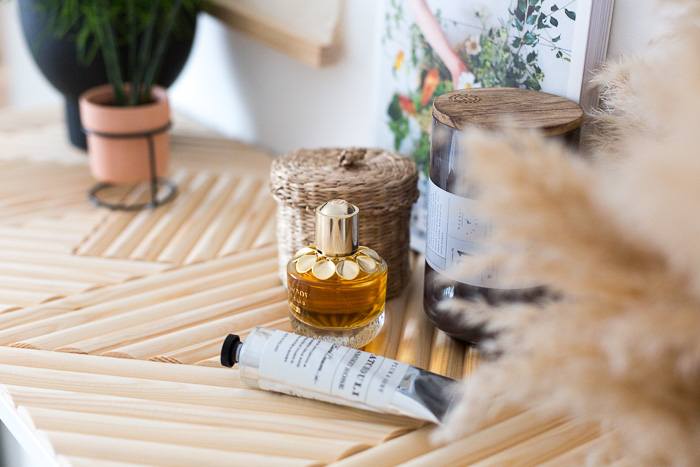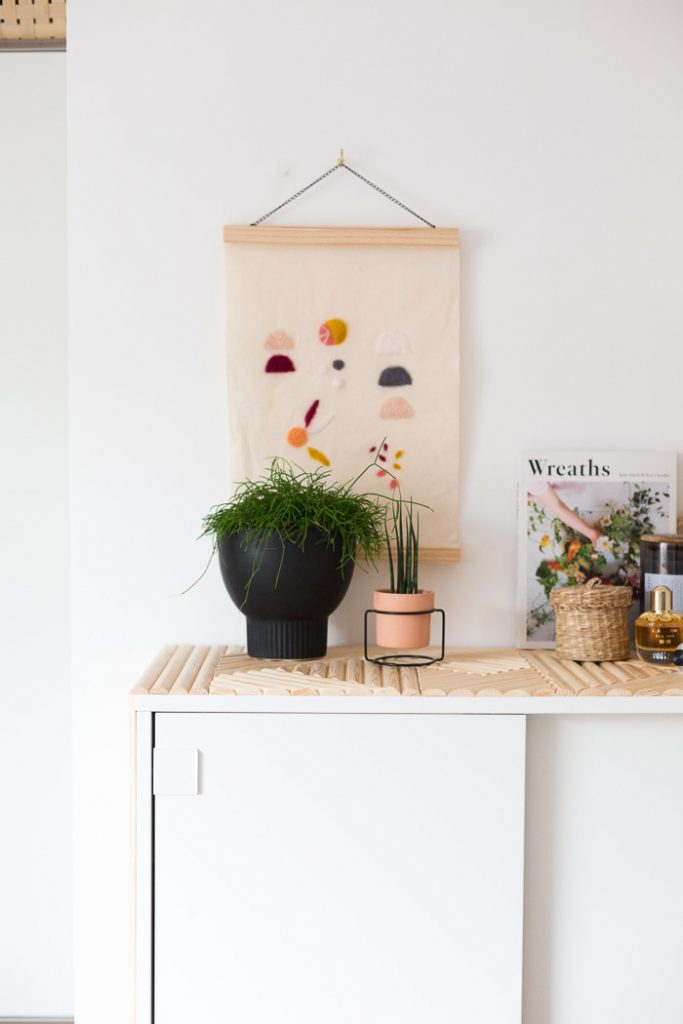 This project looks very complicated and although it does take some time to complete it's actually very easy. All you need is a saw and mitre box (affiliate link) and half round dowel then you can get really creative putting together the pattern on the top of the cabinet.
If you want to make this cabinet just head over the Hunker for the full tutorial and don't forget to tag me on Instagram! I always love to see when you make my DIY's – it's so special!