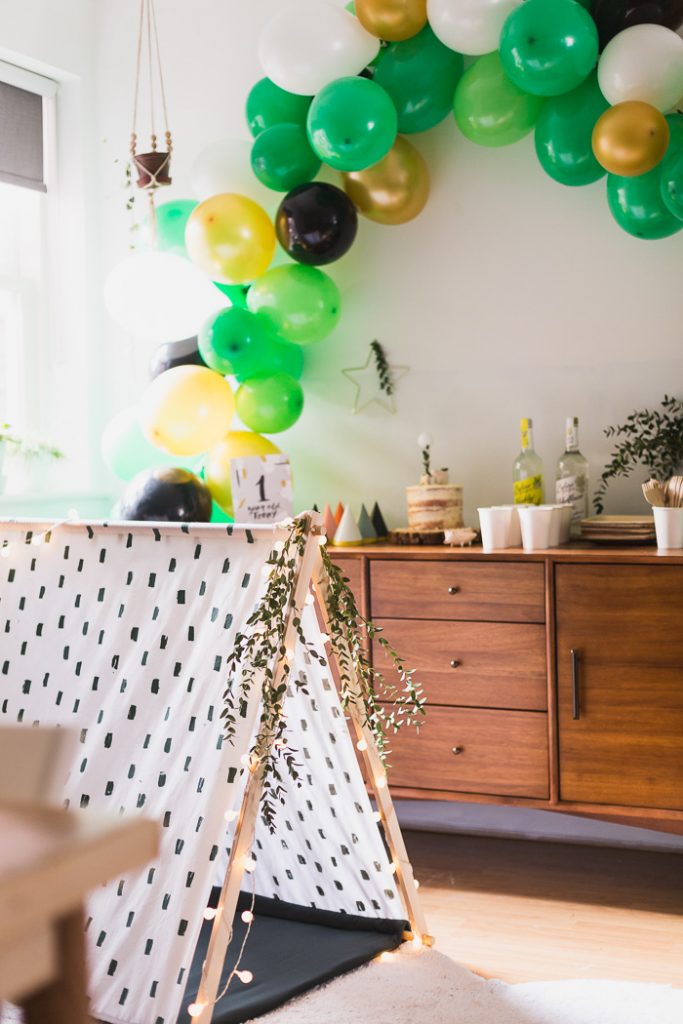 This post was sponsored by Grand Illusions. Thank you for providing me with the Vintage Paint to make the perfect play tent for Ollen!
I knew I wanted to make Ollen something cute for his birthday. Christmas was a whirlwind and even though it was less than two months ago I can't even remember what we gave him! It's why I love making gifts they're so much more memorable. So with this in mind, I decided to make at least one gift for his birthday at the end of January.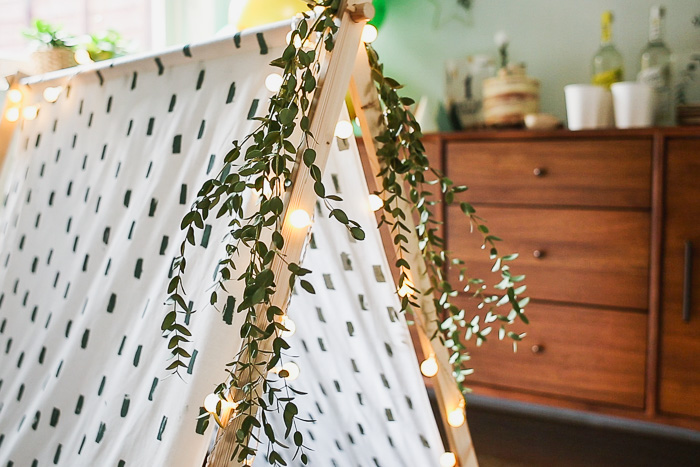 He'd been getting himself into some sticky situations, literally getting stuck in and under things (that boy) so I had the idea to make him a tent. Hopefully feed the urge to explore without it taking three people to remove him from the coffee table cage (one to turn his head and two to lift and slide).
I have to give myself mom brownie points for this. He immediately got the tent vibe and spent hours (haha! Not hours really, but any time spent on one activity that is more than three seconds feels like a win) crawling from one end to the other. Our other birthday present to him? A toy vacuum (this kid LOVES it when I vacuum). Now he vacuums inside his tent! I'm bringing my boy up right (if he still does this when he's a teenager I'll make my millions writing parenting books! Because I would definitely buy that book.)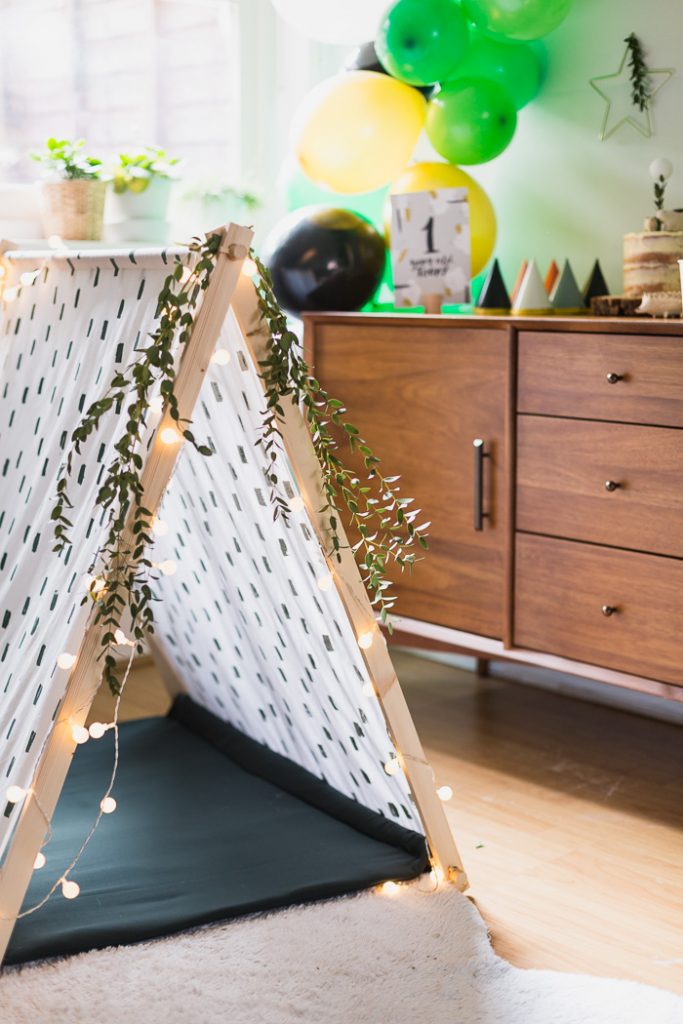 The tent was made from a simple A-frame (more details to come) but I wanted to personalise the fabric I was using to go with the theme for his birthday party. I was planning a woodland, green theme so a tent fit right into the decorations. (Was it the chicken or the egg that came first here? I'm not sure to be honest. But anyway…) the white fabric was just a bit boring and needed something. I hand printed the pattern using a tester pot of Vintage Paint from Grand Illusions. It was more than I needed and the perfect colour for the party!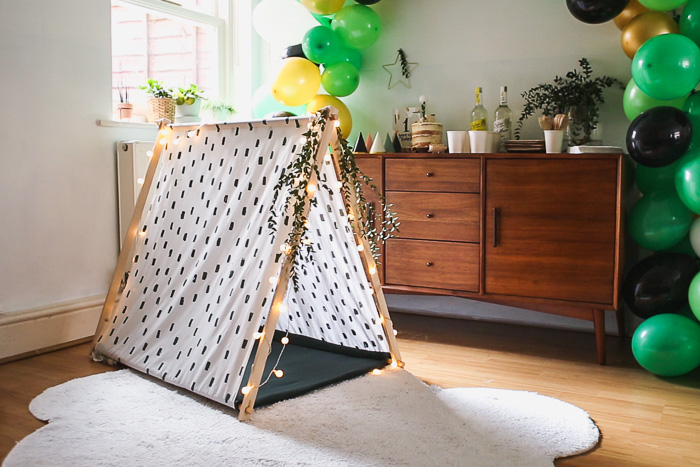 I love using these paints on fabrics. They work so well straight out of the pot because of the high chalk content, creating a lovely soft finish on fabric. Just set the paint with a warm iron and your fabric is ready to use.
Materials:
+   3 x Round dowel (15mm x 1 metre)
+   1 x Round dowel (5mm x 18cm) cut into 3cm pieces
+   4 x Wood lengths
+   3 metres of white cotton fabric
+   Vintage Paint sample pot
+   Sponge brush
+   Quilted blanket for base (or make your own with fabric and batting
+   Sewing machine and thread (you can do this by hand)
+   Drill and various drill bits
+   Sand Paper
Instructions:
1. Press your fabric and lay it out onto a wipeable surface (or newspaper). Dip the end of the sponge brush into the paint and gently press in onto the fabric. Repeat until you have covered the fabric.
2. Leave this to dry then press the fabric to give a soft finish.
3. Take each of you wood lengths and make a mark at both ends (3cm from the end – in the middle). Use a 15mm drill bit to make a hole at each of these marks.
4. Drill a 5mm hole into the end of each round dowel.
5. Construct your tent by pushing one round dowel through all four wood lengths at the top. Then separate the two at the front and two at the back. Use the other dowels to hold these in place and create the A shape.
6. Lay the fabric over the frame and mark the places to sew around the dowels. Sew along the width of the fabric ensuring you have left enough room to slide the dowels through.
NOTE: I've also added a stitched quilt to the bottom of the tent. I've removed the cover from the bottom two dowels and sewn this in place instead (this stops the tent sliding outwards and falling down on the inhabitants!) I've then stitched the outer cover to this bottom. You could easily do this with your leftover fabric to create a more stable tent design.