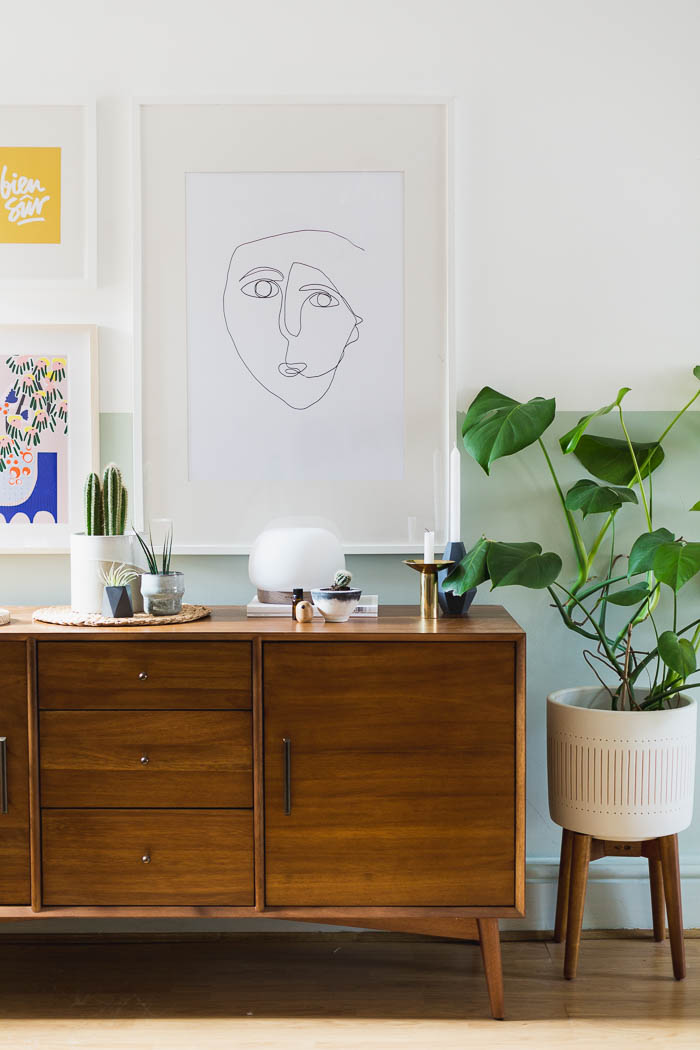 They say when you first move into a house wait for one year before you renovate the kitchen. After living in our house for over a year I couldn't agree more. In fact I'd take it even further and say it applies to more in the kitchen. It actually applies to your whole home. In the first year we made big differences to a lot of the rooms, but we're not even halfway there yet. When we first moved in I was in such a rush to get the living and dining areas finished. I wanted to enjoy this part of the house as soon as possible, but it meant I rushed making many of the decisions. I chose colours and furniture because it was easy and available rather than taking my time to carefully curate.
This is why I've come back to this room for I re-makeover. Mostly I want to create a dining area will use every day with Ollen. Somewhere our family can gather around in the evening and mealtimes. But also somewhere calm, durable and functional.
You might remember this sideboard makeover from several years ago. This originally moved into the new house with us, becoming more of a storage facility than being used in everyday life. For a while this was fine. But rather than being useful, it became a space for us to hoard unused items. When we made the decision to take our tableware out of the kitchen to make more space we decided it was time to clear out the clutter and replace the old sideboard with something more functional.
West Elm to the rescue. They kindly gave us this media cabinet (which is fine to use as a sideboard – it just has holes in the back for the wires) which has already transformed the room. I wanted to experiment with styling to find the best look and to stop us using it as a surface to put everything we don't have somewhere else for. We are both guilty of this, especially when there's a baby that needs attention. It's all too easy to leave something for later and later.. and later.
It also gave me the opportunity to shop my own home and try out some different looks to work off for the rest of the dining room. I'd really love to know which one is your favourite! Let me know in the comments.
Plants and Greenery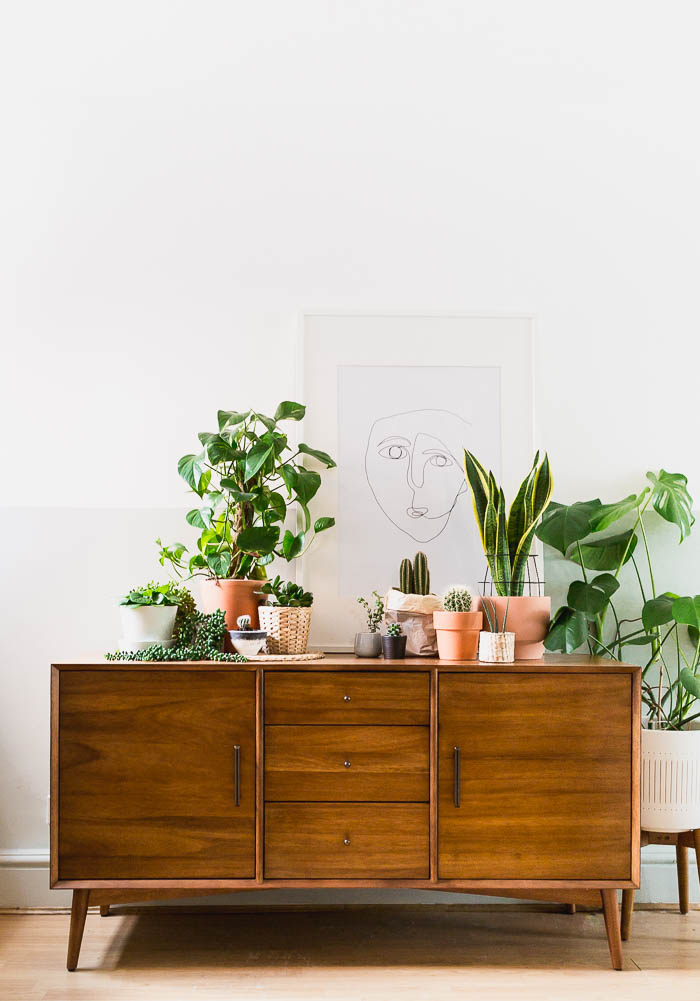 I had so much fun collecting all the plants from around my house and setting them up on the sideboard. If it wasn't that my whole home looked bare after moving them I would have left them all there. This obviously just means I need to buy more plants then.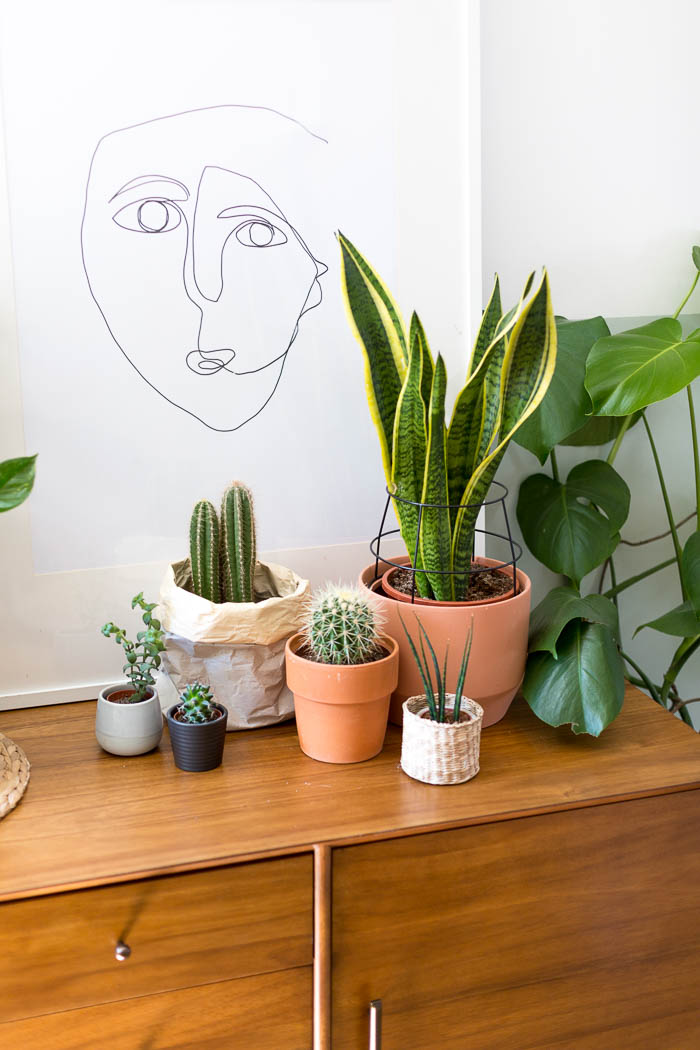 Dream Theme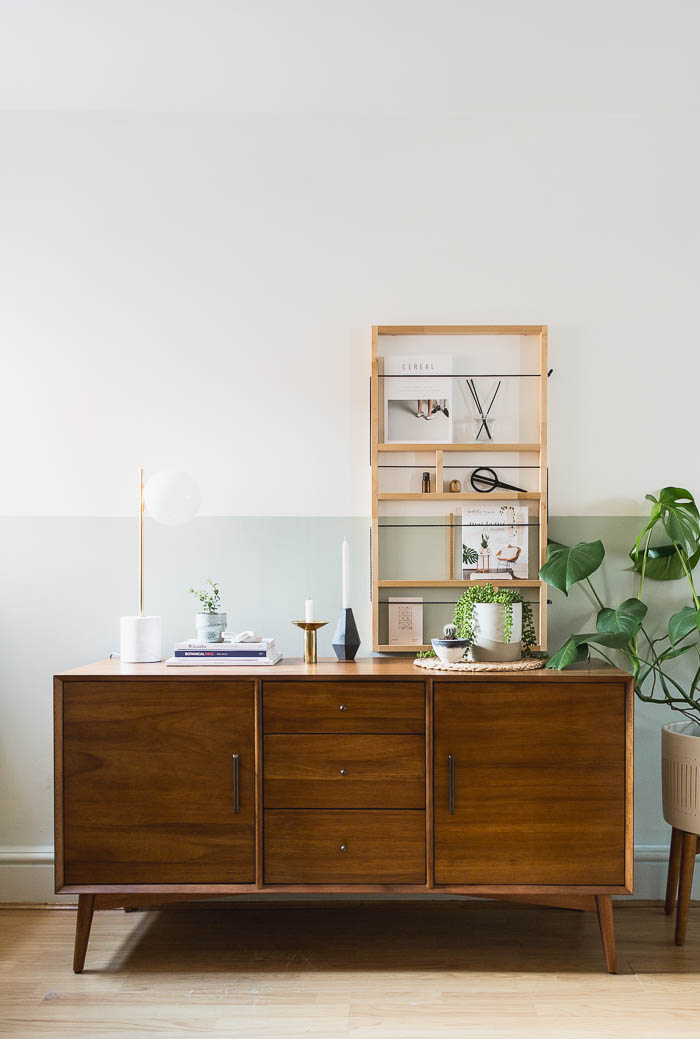 Make it a place to showcase your personality and favourite things. Instead of hiding your clutter away, take some key pieces and put them together to make a themed arrangement. I've set up a reading area with magazines, books and stationery. This lamp gives the look a modern touch. I love the idea of creating a story with your styling. I can imagine pulling up a cosy chair and getting stuck into a great book by this sideboard.
Minimal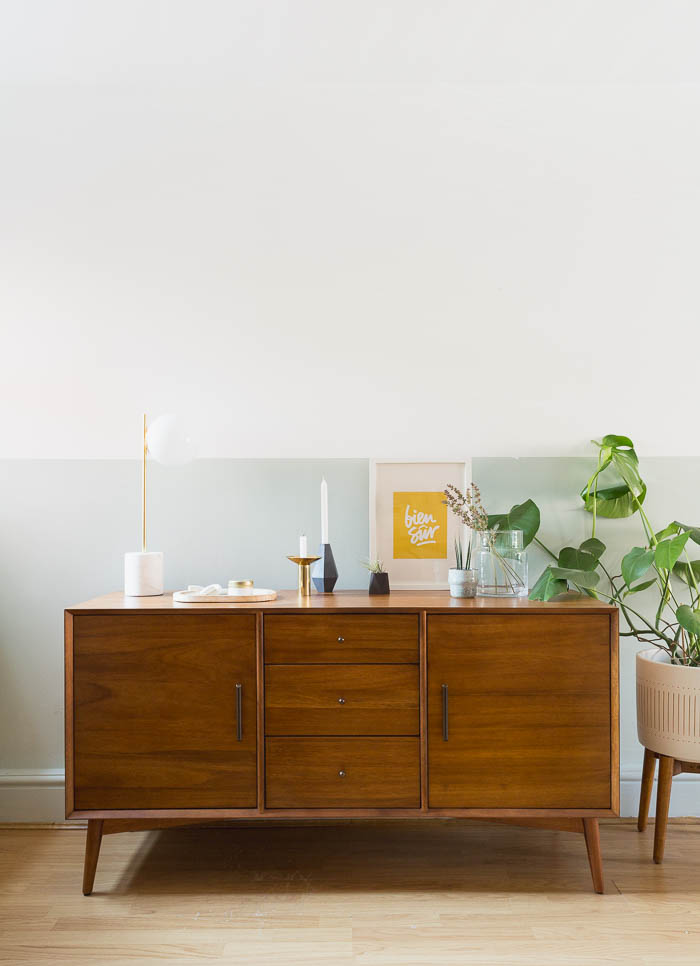 Strip back to the bare essentials. In fact, I'd probably take more off of this arrangement and leave some open spaces to make the most of the few items left. I've used the glass vase to open up even more space, using simple shapes and minimal colours for the rest of the set up. Candles are a great away to add some height to the scene without taking focus away from other elements. These simple brass flared candle holders are perfect for a minimal composition.
Happy Hour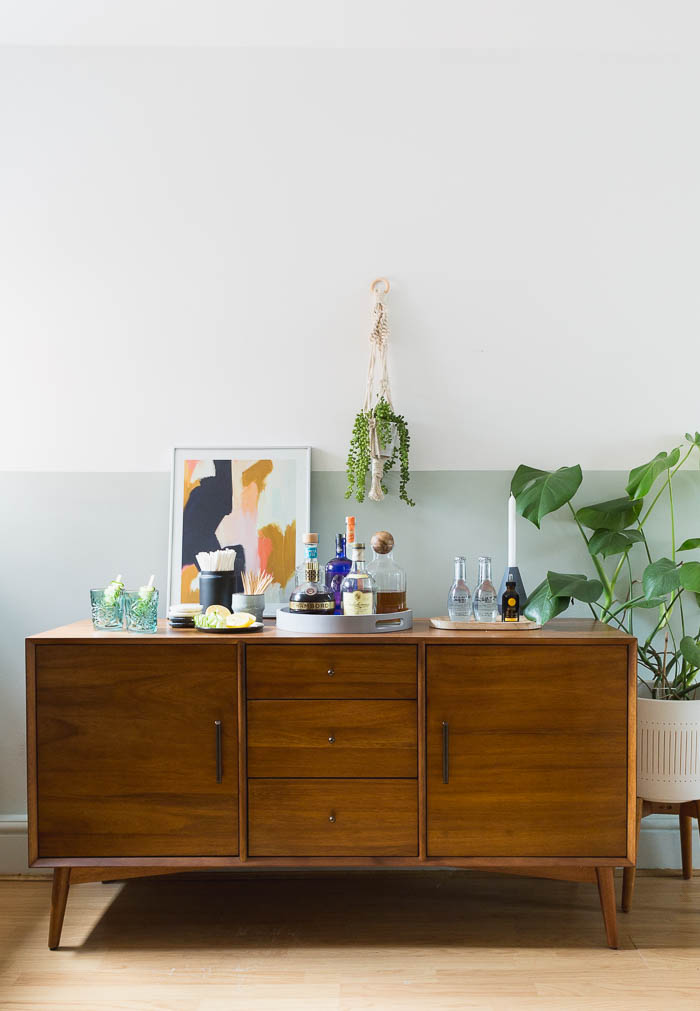 Everyone's favourite way to style a sideboard no? It was never easier to pour yourself a G&T and at the end of a hard day what more could you want? Whiskey you say? Here's the perfect decanter for you!
Layer Up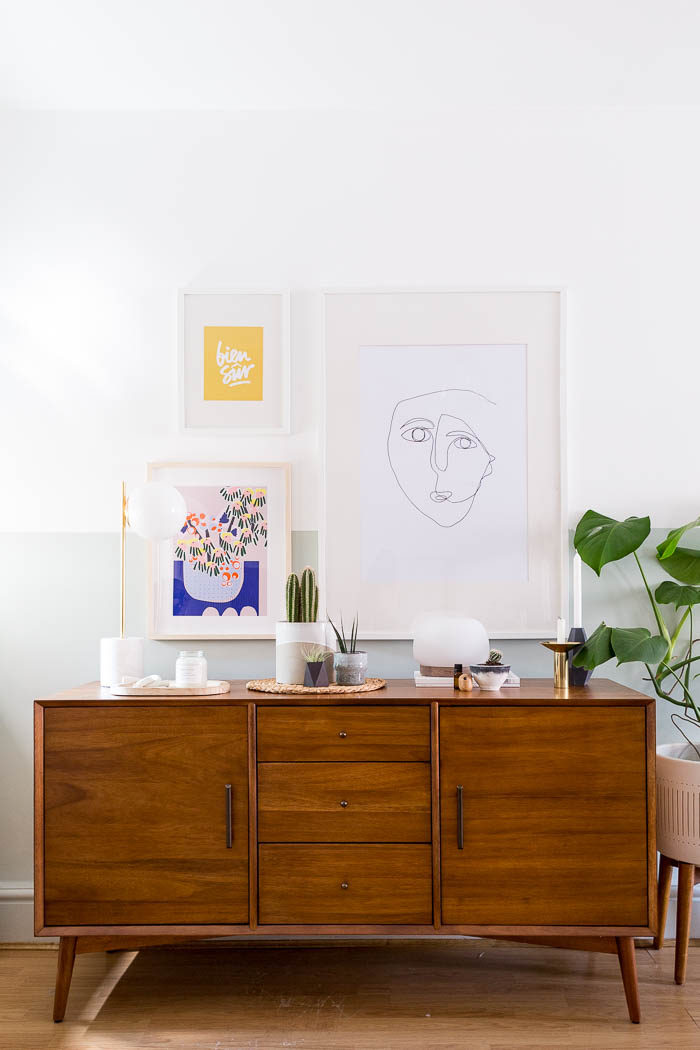 I've played with height and depth to bring together this composition, paying attention to the layout to balance the elements on the sideboard. In a way I've created small vignettes that mirror each other.
So which is your favourite style?
A big thank you to West Elm who gifted items for this post.