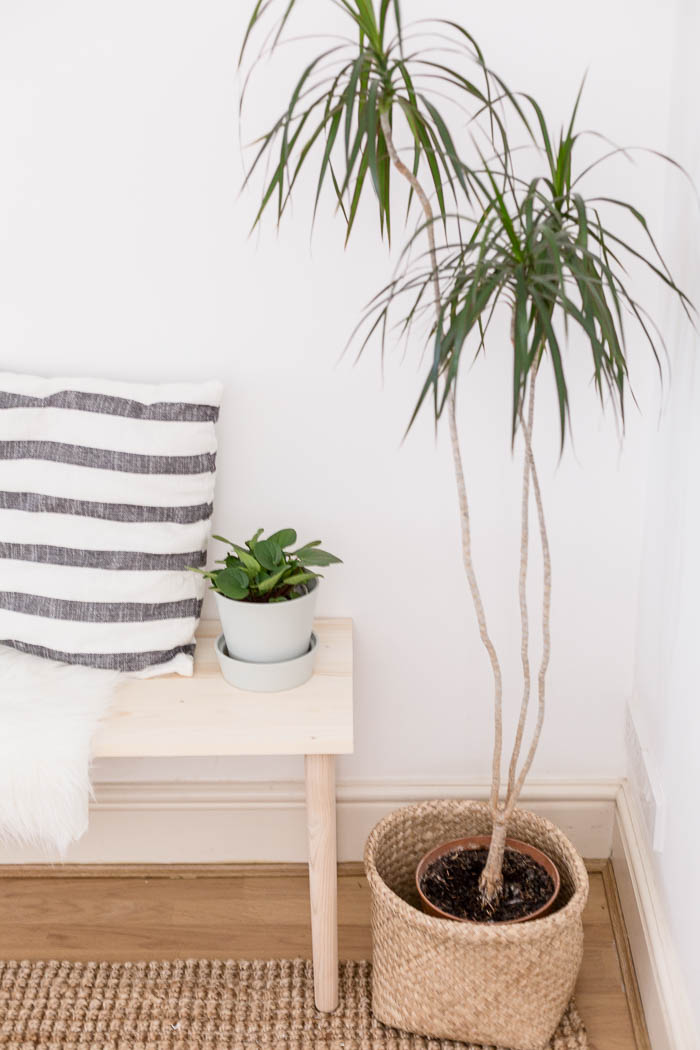 I love this trend of having a bench one side of the dining table and chairs the other, and it's not just because I only have two dining chairs (that are currently getting their own makeover). I feel like a bench brings people together more, literally and figuratively. Sitting on a bench there is no gap or arm rest separating you from the person next to you. And while the bench makes us closer physically, putting a bench on one side of the table also makes it feel more lived in. Like it's less important that everything matches. We don't need to worry about lining things up evenly and symmetrically. No name settings here. Just take a seat at the table. It's a table that is used. That regularly hosts family and friends. That makes memories.
And while I might be romanticising the bench just a little (or more than a little), it's these gut feelings that help you to decorate a home, not just a house. My dining area is so important to me, so I've spent a long time planning it. You might have seen the table I'm working on over on my Instagram stories. Making both the table and the bench has given me creative control I would not have (unless forking out for something made bespoke!) in my budget. And actually this bench is so easy to make, I didn't have to invest too much time. (Something I'm very grateful for right now!) That's because I used Prettypegs bench legs.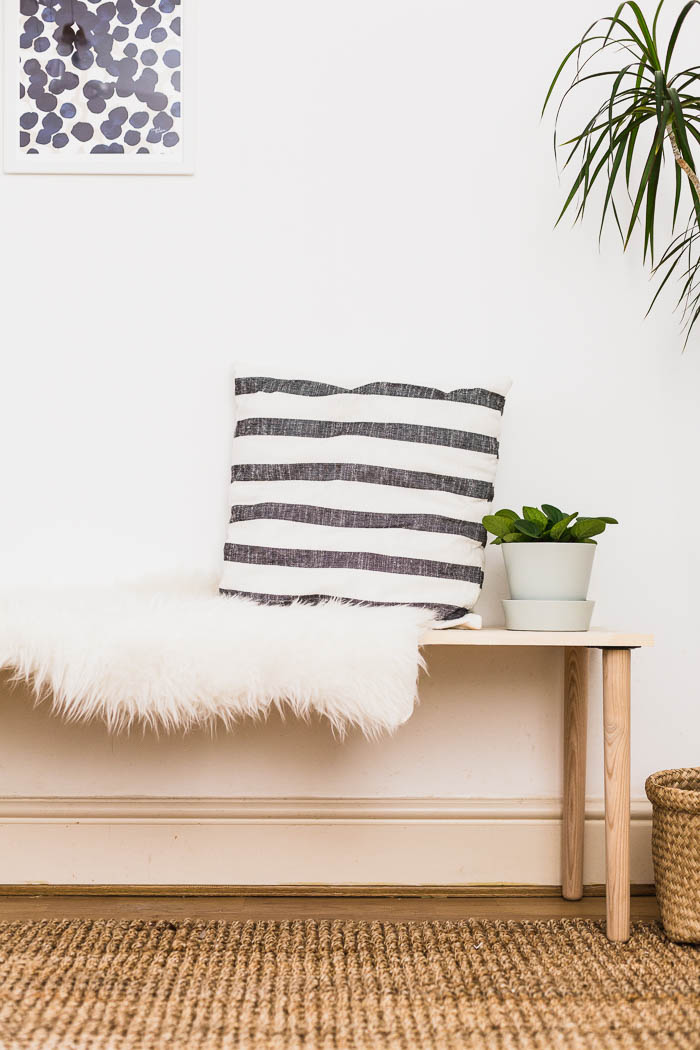 I love using Prettypegs because it's just so damn easy! I've fixed their smaller legs onto baskets before to make these planters and it's just as easy to add them to wood. Check out all the options you can choose from! You can match up everything in your home or give all your furniture a unique twist. I've used a very simple raw wood leg to match the pine plank I got for under £20.
The legs come with everything you need to fit them. If you're using soft pine you'll be able to attach the plate using just a screwdriver (electric is much easier if you have one!) Make sure the plate is facing up with the Prettypegs logo visible.
Screw in the set screw (screw without a head) into the leg using the Allen key provided. Leave about one centimetre at the top to screw into the plate. Screw it in as tight as possible.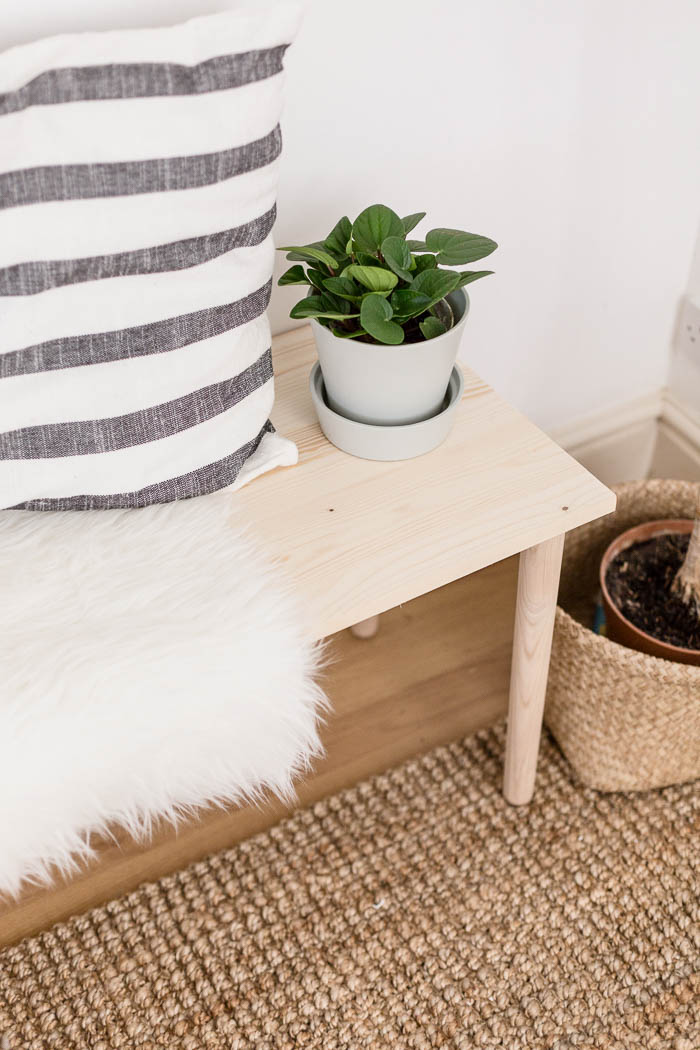 And now your bench is ready! See, I told you it was easy. I'm still wondering what (and if) to do with this wall. Leaning towards a dark grey right now. What do you think!?