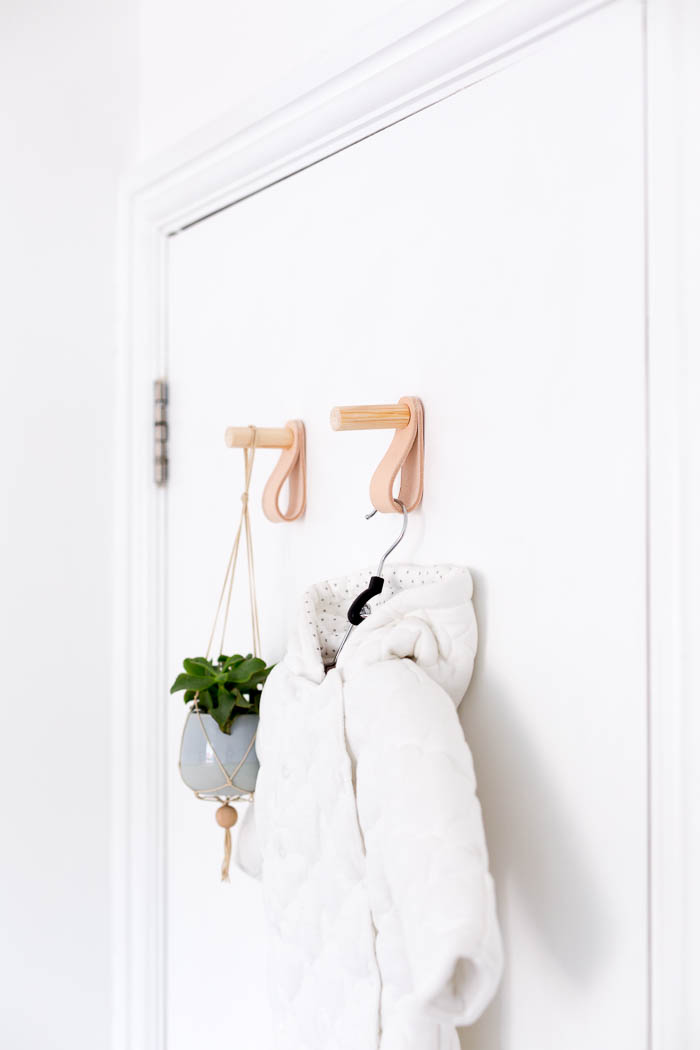 Our master bedroom is small. In fact, it's smaller than most of the hotel rooms I've stayed in. It means that space saving and everyday use needs to be planned and accounted for. But creating a functional space doesn't mean it can't also be beautiful. We just have to be thoughtful and creative with each element in the room. Down to the hooks on the door. So I made these DIY wood and leather door hooks to hang a number of different items from the door, using up all the space we can!
Materials
Leather Strap
1/2″ Wooden Dowel
2″ Dowel Screws
Drill and Drill Bits
1. Cut the wooden dowel into 2″ lengths. Use the end of the dowel as a template to create a round edge on the end of the leather.
2. Using a craft knife or sharp scissors cut the end round.
3. Bring the rounded edge in line with the opposite end, draw around the round edge and cut it out.
4. Drill through the leather at both ends using a drill bit the same thickness as the dowel screw. Using the same drill bit make a hole 1″ deep through the dowel.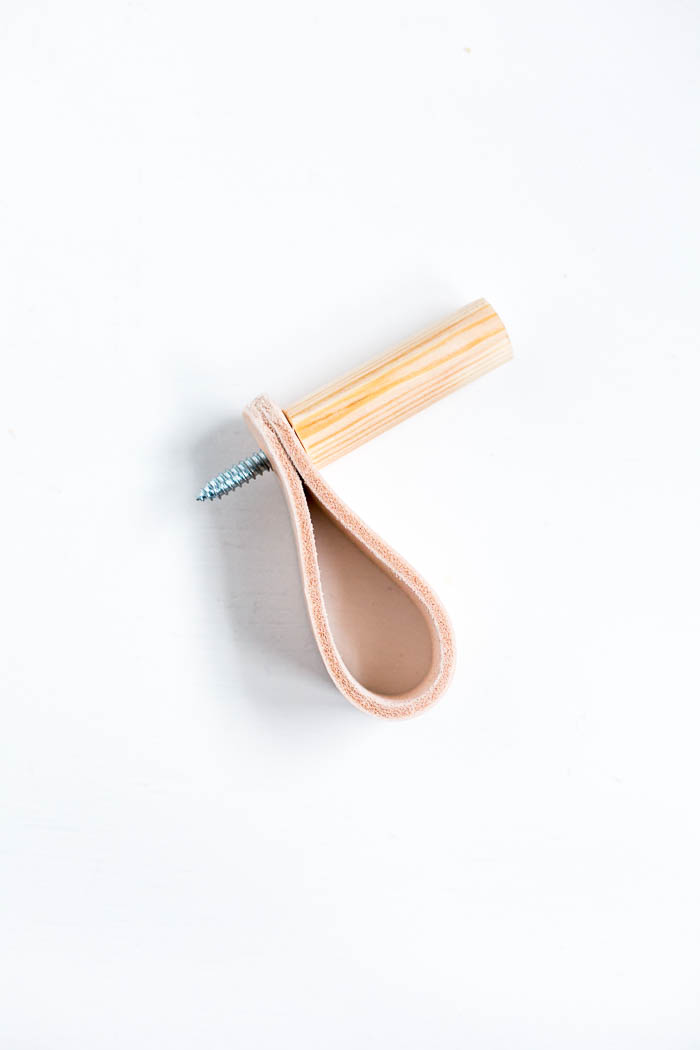 5. Twist the dowel screw through the leather and dowel. Drill a hole in the door for the other end of the screw. Twist it into the hole, moving the leather to hang down.