Redecorating the baby's room as renewed my love affair with cushions. Specifically DIY cushions. They have so much creative potential and after the success of my first needle felted cushion post, I've been meaning to use the technique again. This time it's something a little bit more fun and colourful.
I want to keep everything in the nursery cheerful and this colour combination is perfect for a gender neutral space that doesn't rely too heavily on grey and white. It's not that I don't love the gorgeous rooms that make the most of these neutral colours. I just don't want to fall into the trap of waiting until I know what the baby is and then decorating with accent colours that 'fit' that gender stereotype. So I've picked colours that I love and we're going with it, regardless of whether we get a boy or a girl arrival.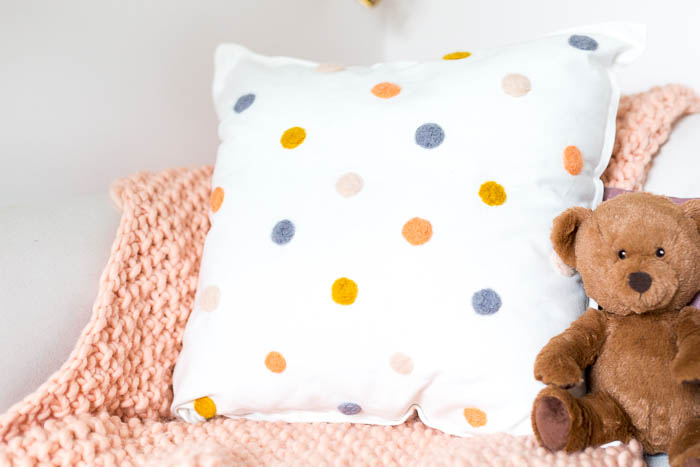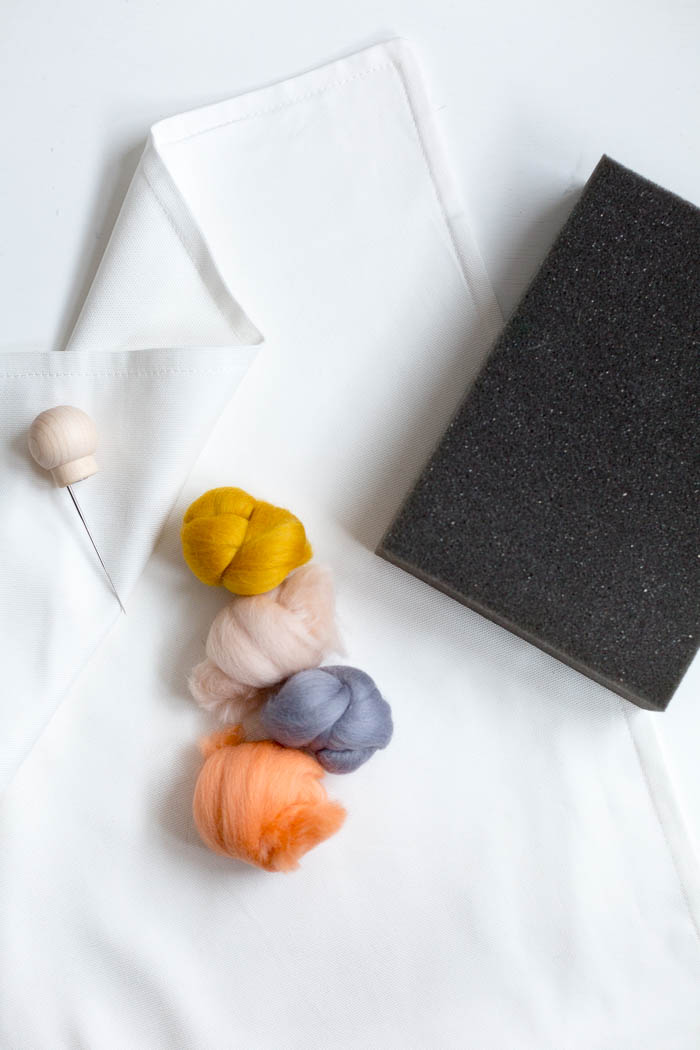 Materials
Needle Felting Kit | Cushion Cover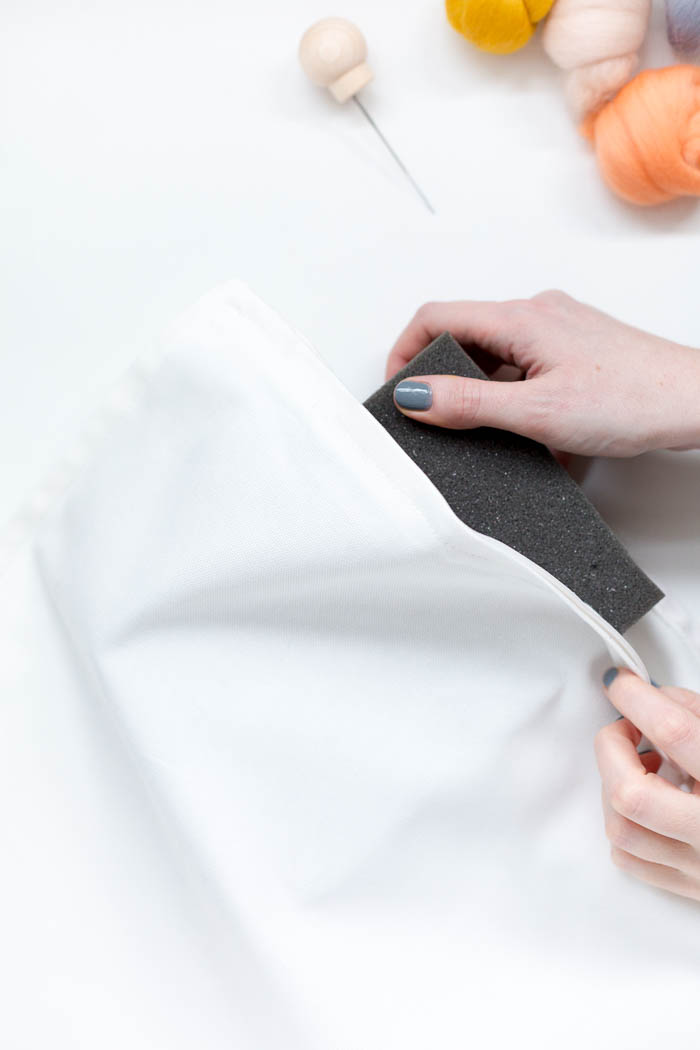 Instructions:
1. Insert the sponge into the cushion. Position at one corner getting ready to work diagonally across the cushion. Pull off a small amount of merino wool and scrunch up into a ball. Place in position and carefully push the needle through both the wool and cushion into the sponge below.
2. Continue to work the wool into a circle until you have a neat, round pom pom.
3. Continue to work the colours in rows. I've alternated two colours in each horizontal row to get this pattern. This was sort of accidental, but it worked really well!
I also love the idea of creating white/grey pom poms on a colourful cushion. I'm thinking of naturally dyeing some and giving it a go! I'm loving all things mustard at the moment. What other colours could I dye the cushions? Let me know your thoughts in the comments.