I've done the unthinkable this year and haven't invested in a planner… I know. I've gone rogue. But I have my reasons. I always have the best intentions to use my chosen planner in all its meal planning, gratitude seeking, organisational glory. But when it comes down to it I end up going off-piste into a notebook or a phone app for either pure convenience or physical space. After trying to train myself to work in the spaces provided for years I've finally come around to the fact that my brain dumps need more flexibility.
This doesn't mean I still can't benefit from traditional planning. I just need to create my own system and my own space. I need to be able to find and plan specific information for different project types. I need to be able to budget finances and calculate fees based on timings and materials. I need to plan videos, tutorials and photo shoots. Props, tools, spaces need to be factored in. And all of this needs to be in the same place and easily accessible to me.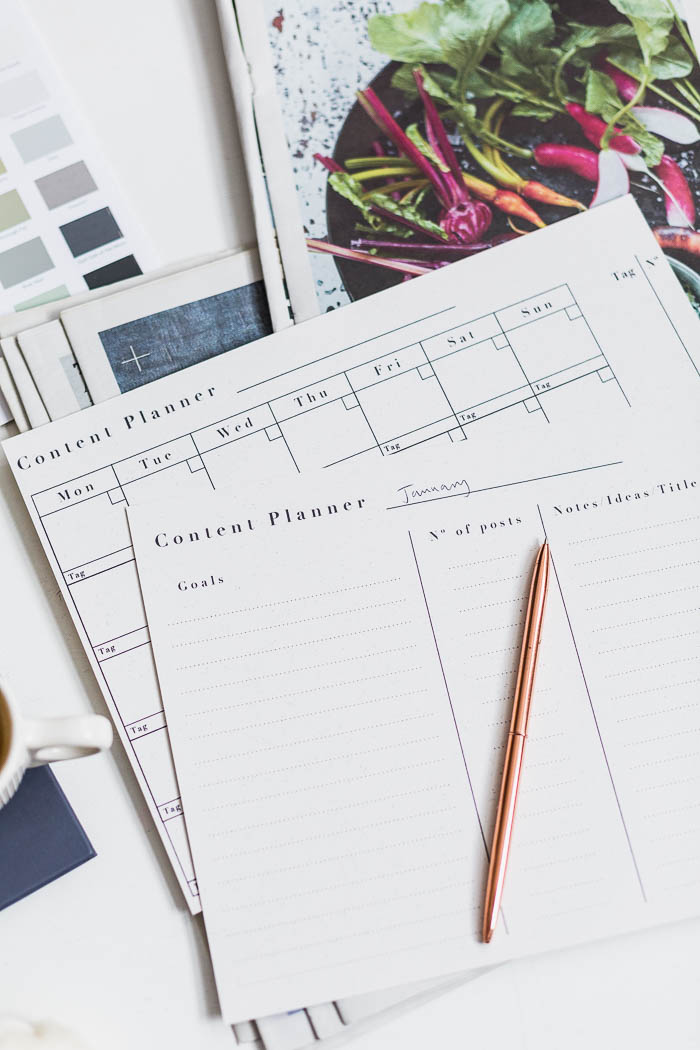 So instead of buying something that might do some of this, but also needs to cater for the rest of society as well, I'm making my own planner pages this year. It's something I've dipped my feet into in the past and found it really works for me to have everything organised into one place. I'll be creating all the planning pages I need as printables to use as and when I need them. And because I'm sure I'm not the only one struggling with finding a planner that encompasses everything they need I'm sharing them with you too!
First on the list a content planner. I need a calendar I can plan my blog content into and then another one I can keep track of my sponsored posts, freelance deadlines, email schedule, events etc on. Trying to work these onto the same planner pages has always been a disaster for me, no matter how well my colour coding is. My solution? Separate these documents entirely, giving me not only the space to fit in everything I need, but also the clarity to get it done without sending my brain into a tailspin.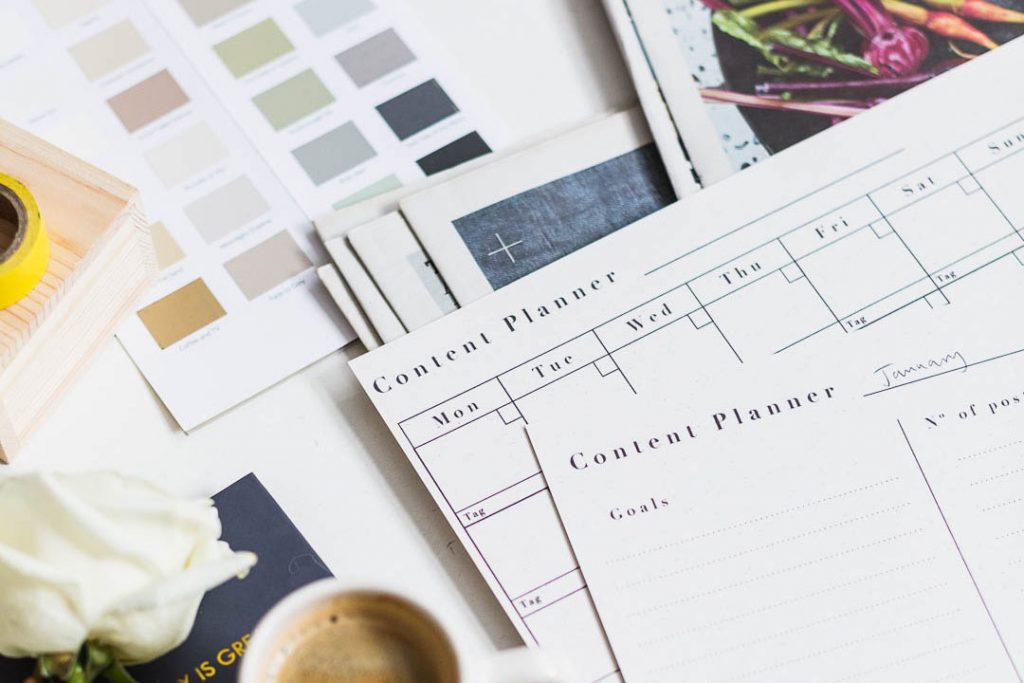 Another thing I've always found lacking from my choice of planner is a space for making notes before the calendar pages. Yes, I could always use another notebook, but if I'm already carrying around a heavy planner I don't want to add more to my load. And I'd also like an easy way to refer back to my original goals for my content schedule, in case I lose motivation to get through it all and let that 'one' post slip. This year I am going to be time-strapped and I want to make every single post work for me in some way. Each post will have its own purpose and be helping me work towards a goal, be it financial or developmental. I want to keep those goals in the forefront of my mind and ensure I am motivated by my own plans and not by the latest shiny, pretty, blogging thing.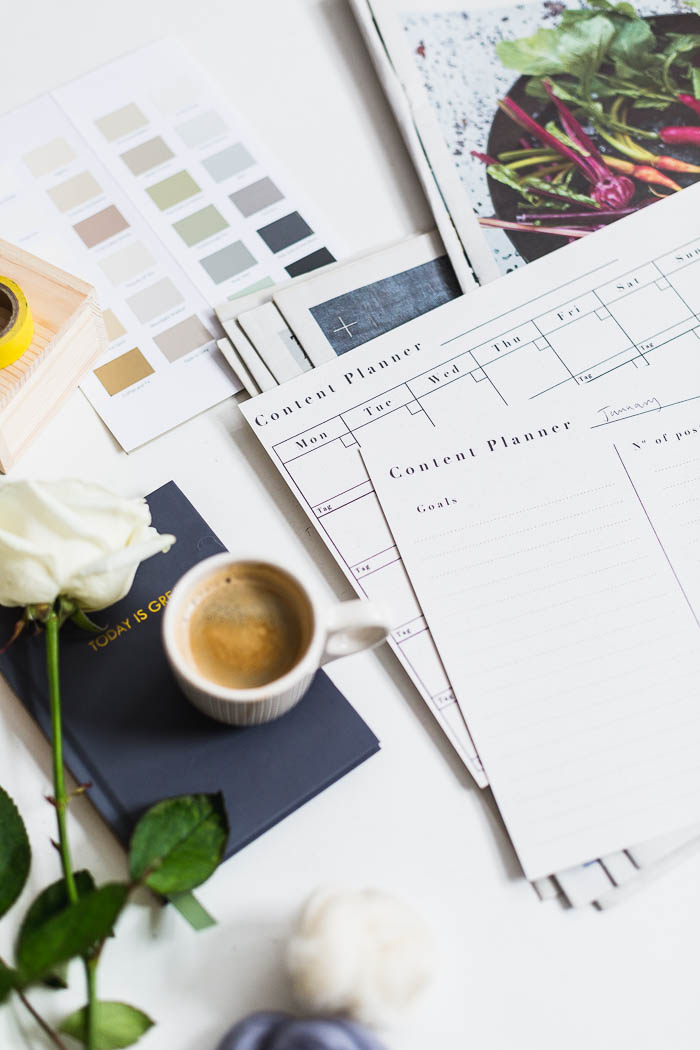 I do have a goals book that I currently love working into, but I need a middle man to translate my scribbles into a feasible plan of action. That is where my additional notes page comes into its own. Whether it's my affiliates earnings goal or staying up to date launching my new ecourse (little hint at something coming your way very soon!), I can plan how to achieve this and then plug it into the calendar. Staying motivated and focused on specific goals is a big challenge for me and this year I'm going to make this a priority. No more flitting about working on 20 things at the same time!
So if you want to join me in my organisation kick this year just sign up below and I'll send the Content Planner templates over to you!