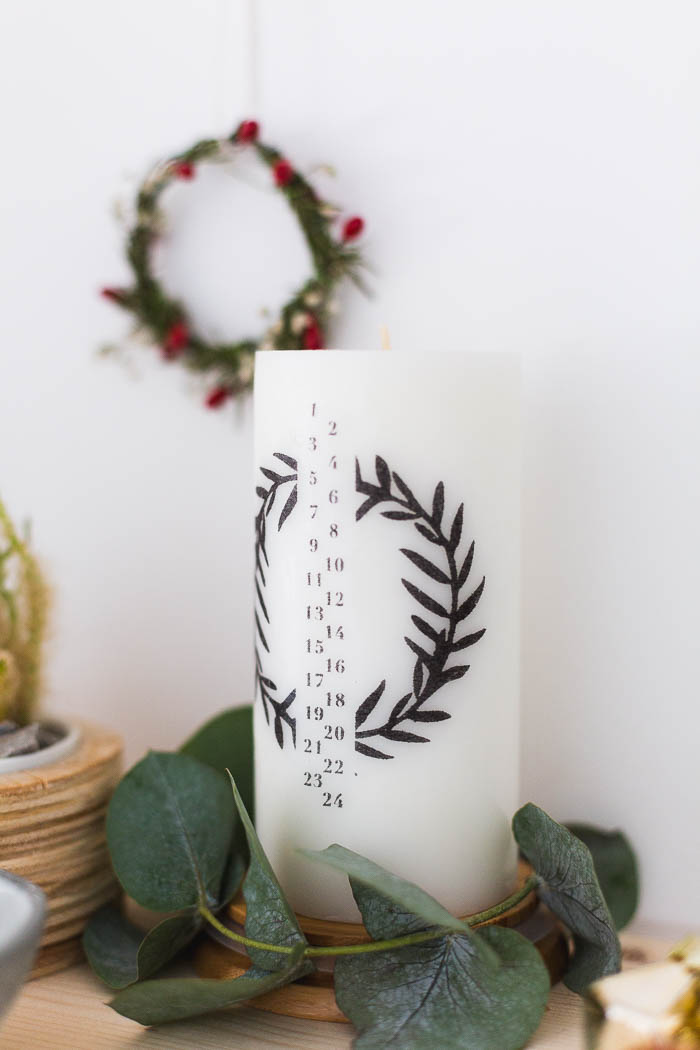 Can I start a countdown to the advent? I know that is essentially counting down to a countdown itself, but my favourite part of Christmas is this time. When festive lights start going up in windows and the shops play non stop Christmas hits. The excitement and anticipation of the event is so much fun.
In fact, I enjoy the preparations and the official countdown much more than the day itself. Counting down to Christmas brings back those childhood feelings of magic, but on a practical level it also serves as a reminder of how long (or how little time) we have left! December always flies by and actually it's nice to spend a little time enjoying it with a traditional advent calendar or in this case DIY advent candle.
What I like most about the candle advent is the idea of slowing down every day for an allotted amount of time (determined by your candle) and maybe wrapping a few gifts or making a decoration. Taking that time to do something productive but relaxing and creative at the same time. And getting all those little jobs done throughout December so you're not rushing around at the last minute is just a bonus!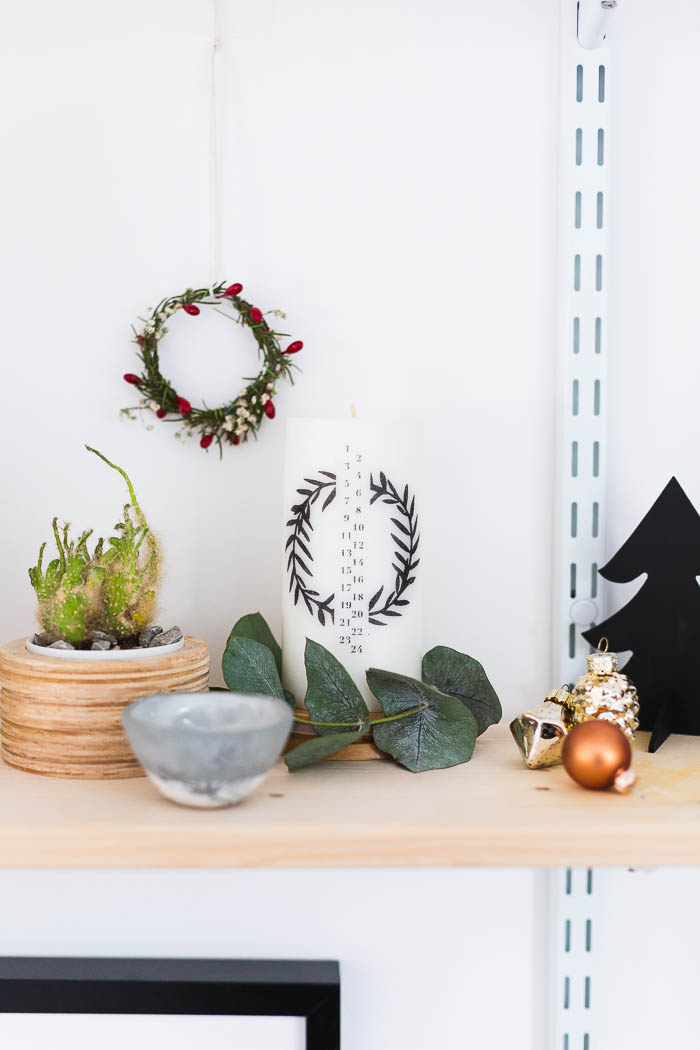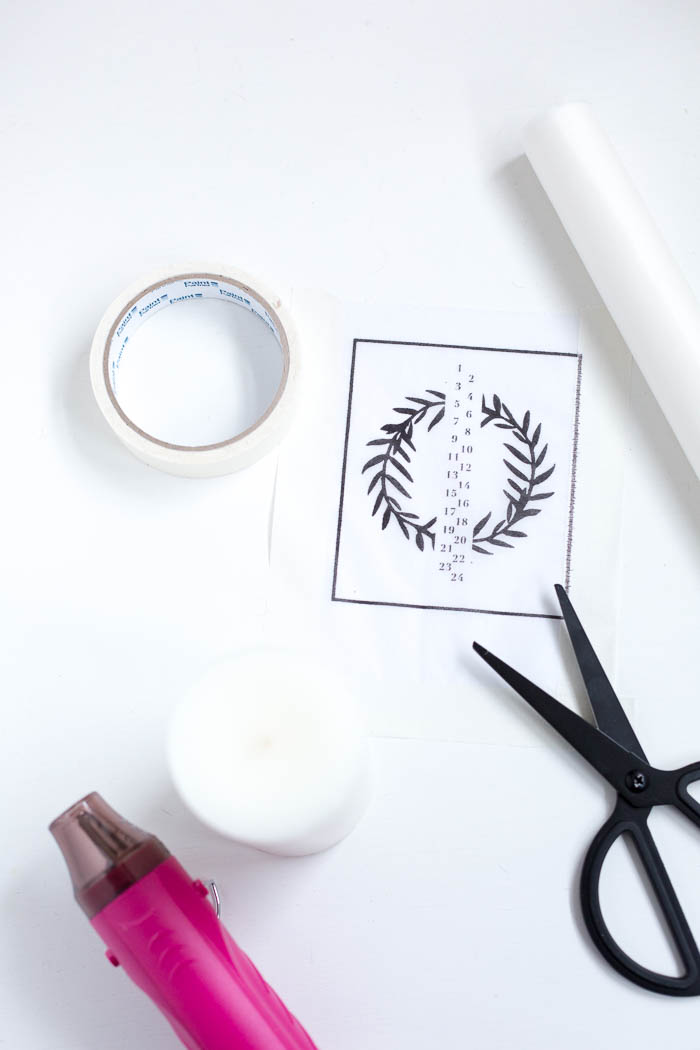 Materials
Tissue paper | Printer | Baking paper | Masking tape | Candle | Heat gun
1. Either use this advent candle pdf file and resize to your candle size or you can create your own countdown design. It doesn't have to be black and white. You can also use colour!
2. Tape a piece of tissue paper onto a sheet of printer-friendly card and print your design onto the surface of the tissue paper. The card acts as a stabiliser to get it through the printer. Remove the tissue paper and cut out your design close to the edge of the print.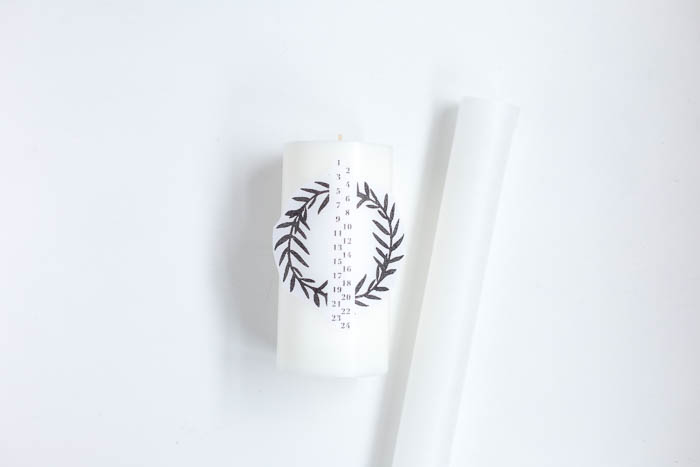 3. Place the tissue paper onto the candle and wrap a sheet of baking paper around both the candle and the paper. Tape it in place.
4. Use the heat gun to melt the wax under the design until it darkens, making it more visible through the baking sheet.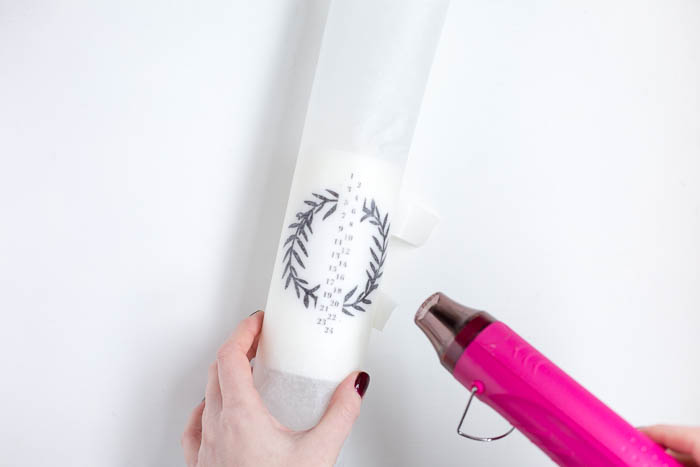 5. Peel back the baking sheet and smooth over any bumps in the wax.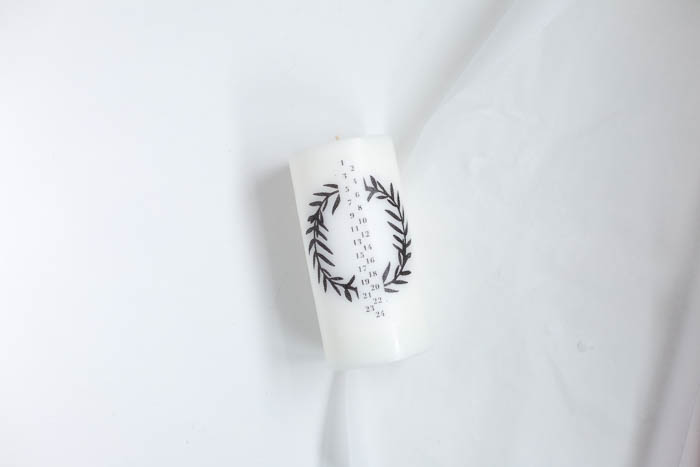 Now just burn the candle every day down to the next day. Try to think of an activity or job to get done while you're waiting, progressively getting more and more fun as we get closer!