Although we don't 'do' Halloween all out over here in the UK, I still love the creativity it brings with it. And as the days get colder and the nights darker it's actually really fun to work on a project that's just less serious and a bit fun. Halloween gives us the perfect excuse to do this (and get some practice in for all the Christmas crafting that's coming up!)
These DIY Pumpkin Top Tassels are just the thing to cheer up an autumnal evening and a bit of fun for Halloween! The best thing about them is you get to buy all the beautiful squash and gourds that are in season now. Yeah, we don't really need any excuses right? Go buy some anyway!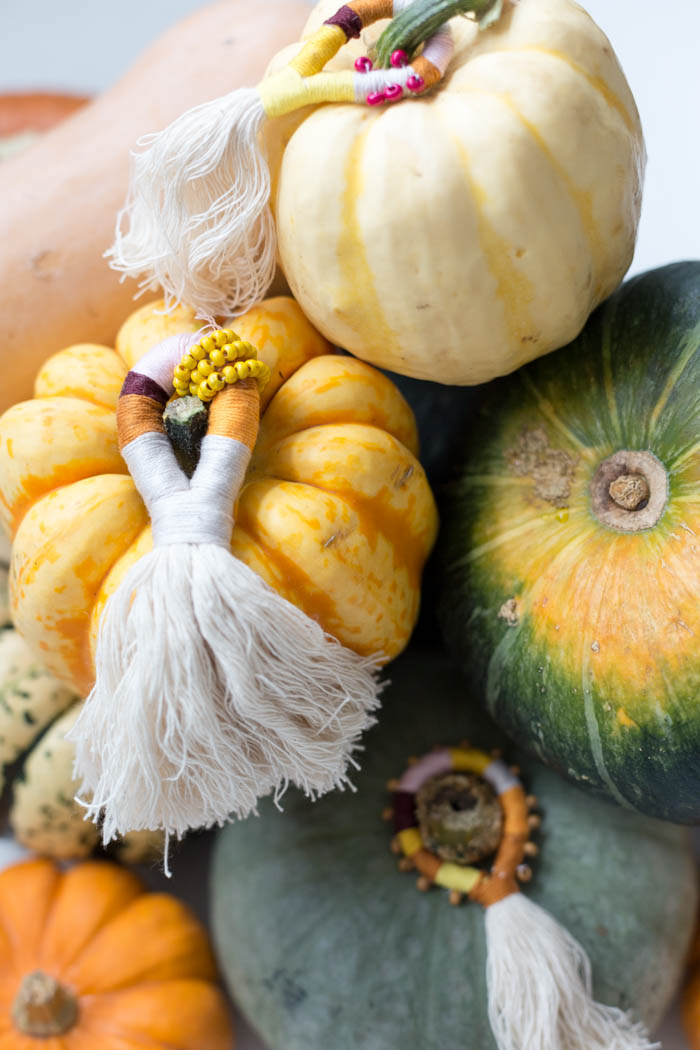 Materials
Rope | Embroidery Floss | Wooden Beads | Scissors
1. Cut a length of rope just over double the length you want your tassel to be. Fold in half and make a loop. At the start of the loop start wrapping your embroidery floss.
2. You can tie each piece on the cover the knot while your wrap (this is easier) or hold the end in place and cover with your wrapped thread. This technique is a little trickier but it keeps the ends neater.
3. Keep swapping the threads to create a colour block effect. Add in beads by either threading up a length of beads to wrap around the rope or sewing them onto the rope individually.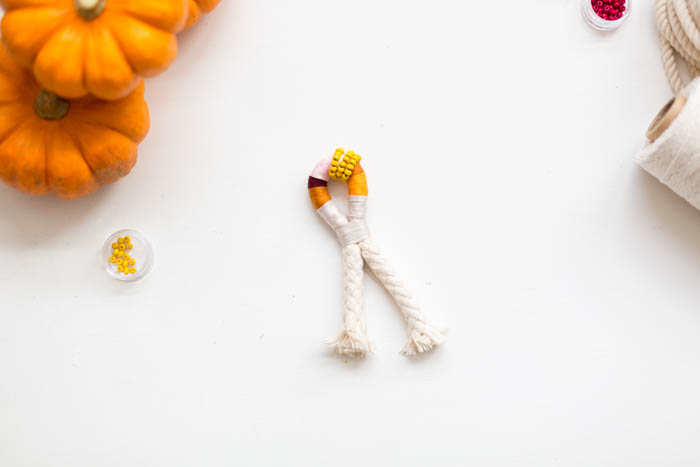 4. When you reach the end of the loop bring both ends together and wrap together. Tie off and thread the end underneath the wrapping.
5. Unravel the ends of the rop and brush until you have a tassel. Trim to neaten the ends.
I've gone for an autumnal colour way for the season but you can choose any colours you like! Happy making!