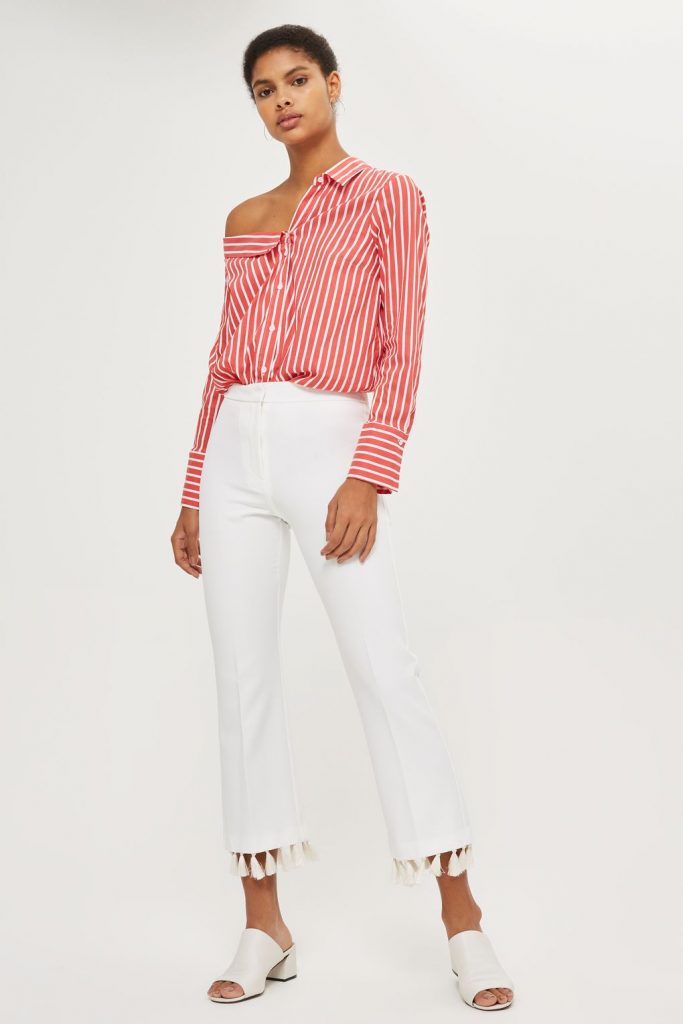 There's nothing more I love than a trend you can DIY, especially when it comes to fashion. As we start to feel those hints of autumn I'm reaching more and more, not for my trusty denim, but for a more tailored trouser I can team up with a tshirt or shirt for a relaxed but still put together look. Aware that I'm not often seen out without jeans and a big wooly jumper as the weather turns, I'm trying to do something a little different.
The one problem with this outfit combination is I often look a little like I'm heading into the office, even when stopping off for coffee with friends or a date night with the boy. But there a very simple solution and I think you know where I'm going with this. We don't go for long around here without a little tassel love and neither it seems does the fashion world!
Here's five of my favourite trouser tassels that you can buy or DIY yourself! If you want to learn how to make your own tassels check out our tutorial here. Then just sew them onto your hems and Can Can your way out of there!