Do you believe in fate? Sometimes things are so coincidental I just can't help myself but think it's meant to be somehow. This was one of those moments.
I often think about what I'd like to do if I wasn't a blogger. Sometimes I fantasise about a steady income or how great it would be to go for a drink with work colleagues every now and then. But generally I think about a change of career because, who knows how long this blogging gig is going to last. I do hope for the foreseeable future, but what if one day the Internet breaks, (like really breaks, without Kim Kardashian's help) or blogging does die (after years of them telling us it is already dead)? What would I do then?
So, I was off in this fantasy world thinking about the possible jobs I'd like to do. This time I was creating fabrics and materials from plastics. I've always wanted to be involved in environmental science/invention in some way. Obviously I have none of the qualifications to do this kind of work but this was one of my more idealistic daydreams.
Then, the next day I received an email from Thread. A company that (I kid you not) takes plastic bottles and turns them into fabric! So on the one hand I was gutted my dream job has already been taken… BUT I was equally (ok more) impressed that this already exists and is changing the lives of so many. I won't try to make out I know what I'm talking about and tell you how they do it. Instead you should click here to find out more about the process.
I immediately replied (with my pretty sad story about fate and bless them)they sent me over some samples and the fabrics are amazing! They range from soft terry and fleece to stiffer canvas and denim. They even make polyester fillings and threads. It's safe to say I'll be buying a lot of my supplies from these lovely guys from now on.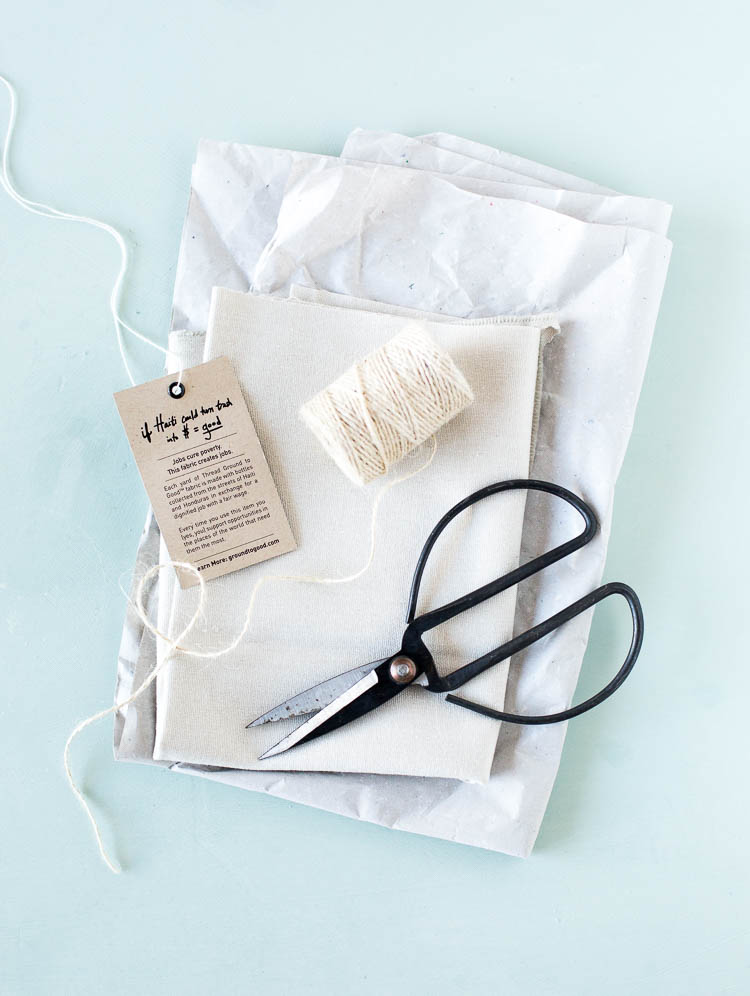 I've used the heavy weight canvas in Rainy Day to make these DIY canvas fabric planter covers for a couple of new guys I have in the studio and I couldn't be more pleased! Take a look at the tutorial below then please do check out Thread for some crafting that comes with a conscience.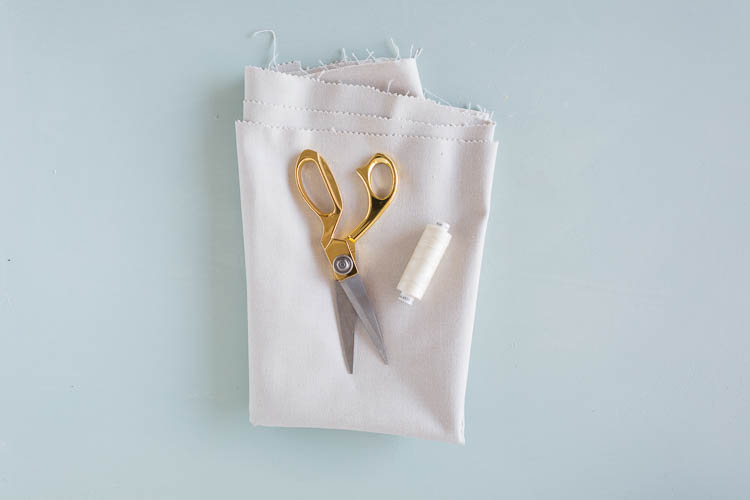 Materials
Heavy Weight Canvas in Rainy Day | Scissors | Sewing Machine | Thread | Iron
1. Fold a strip over at the top of the fabric. Press and sew into place.
2. Fold the fabric in half – wrong sides together (so you can't see the raw edge you just folded)
3. Fold the sides (opposite the fold) over twice and press.
4. Sew the two sides of the fabric together along the edge of the folded fabric.
5. Sew along the raw edge at the bottom of the tube.
6. Turn the piece around so the opening is facing you and the joined edge is on the right hand side. Put your hands into the fabric to find the triangles at each corner.
7. Sew across the corner in a straight line.
8. Turn the bag inside out.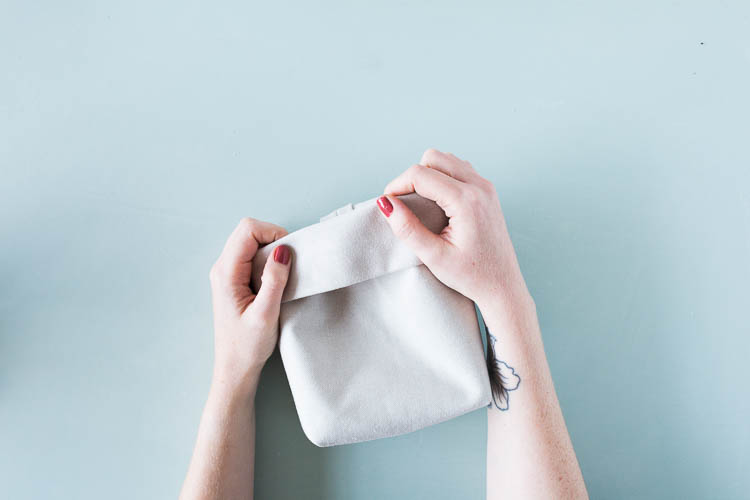 Fold over the top of the bag to hide the raw edge and get that paper bag look. Then all you have to do is pop your plant into it's new home. This works best if the plant is already in a pot to catch the excess water, but you can also use a plant saucer at the bottom of bag instead.
Thank you Thread for providing me with the fabric for this post.