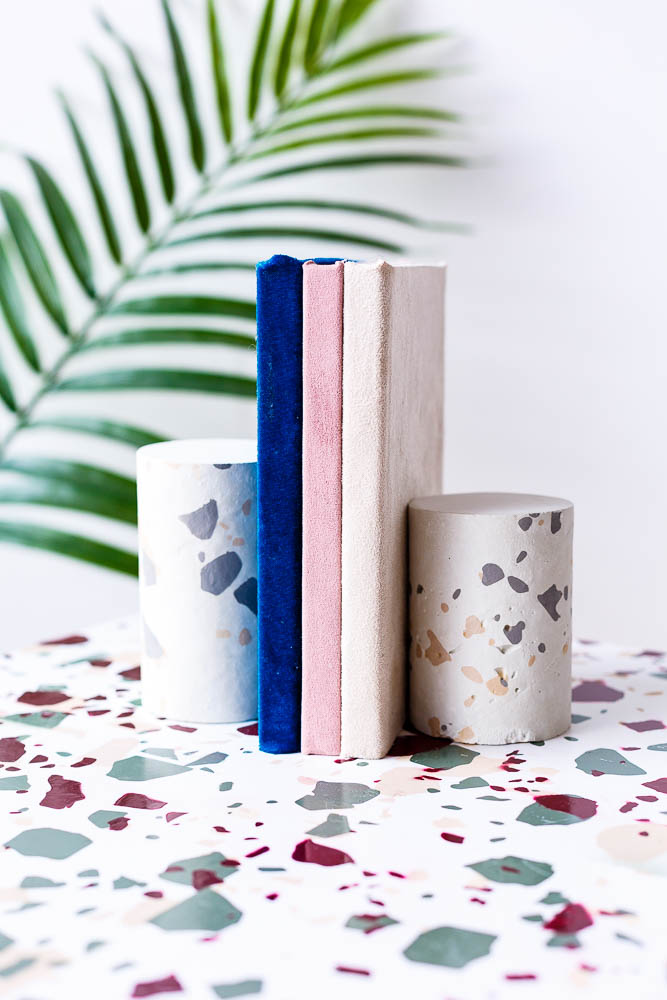 I am thoroughly enjoying this mini terrazzo trend that's taken off this summer. I remember around the beginning of the marble trend I was obsessed and made as many things into marbled versions as I could. Then, of course, it hit the mainstream and now you can buy everything your heart desires in marble. We're not quite there yet with this new beautiful trend so why not get ahead of the curve?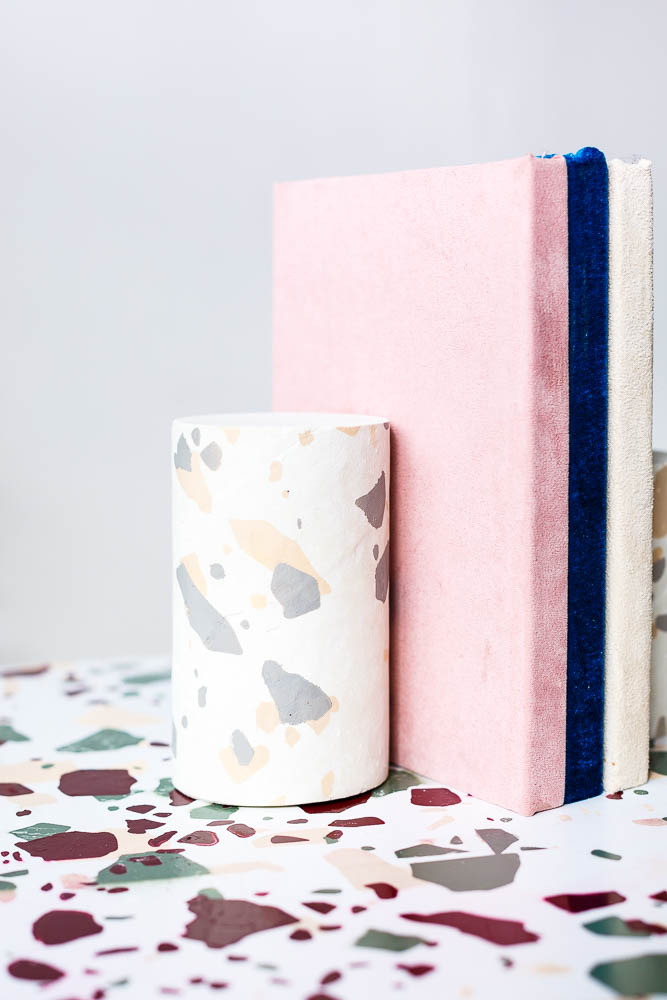 I've been working on this technique for a while and as you'll see I've applied it to a number of different surfaces without any issues, thanks to Rust-oleum Painters Touch multi purpose spray paints. It works on both small and large scale and you can keep the textures in the terrazzo flat and colourful or detailed and natural. It's up to you! 
DIY Terrazzo Concrete Book Ends
Materials
Rust-oleum Painters Touch multi purpose spray paints | Adhesive Vinyl | Craft Knife 
Book ends
Postal Tube | Concrete | Sander
1. To make the book-ends cut the postal tube in two and fill both ends with concrete. Roll them between your hands to bring the air bubbles to the surface.
2. Once the concrete has set peel back the cardboard and sand out any uneven sections.
3. Cut out your terrazzo pattern into the vinyl. Don't worry about cutting out every single shape you want to make. In fact, it's better if you cut fewer shapes. This is because we'll be using the stencil many times to make the pattern in different colours.
4. Place the finished stencil over the object you wish to transform. Cover any areas you don't want to paint. Spray a light layer over the surface of the template. Repeating once dry until you have the coverage you want.
5. Once the paint is dry carefully peel back the vinyl and reposition. Don't worry if some of the shapes lay over the painted sections. This will give your design a natural look.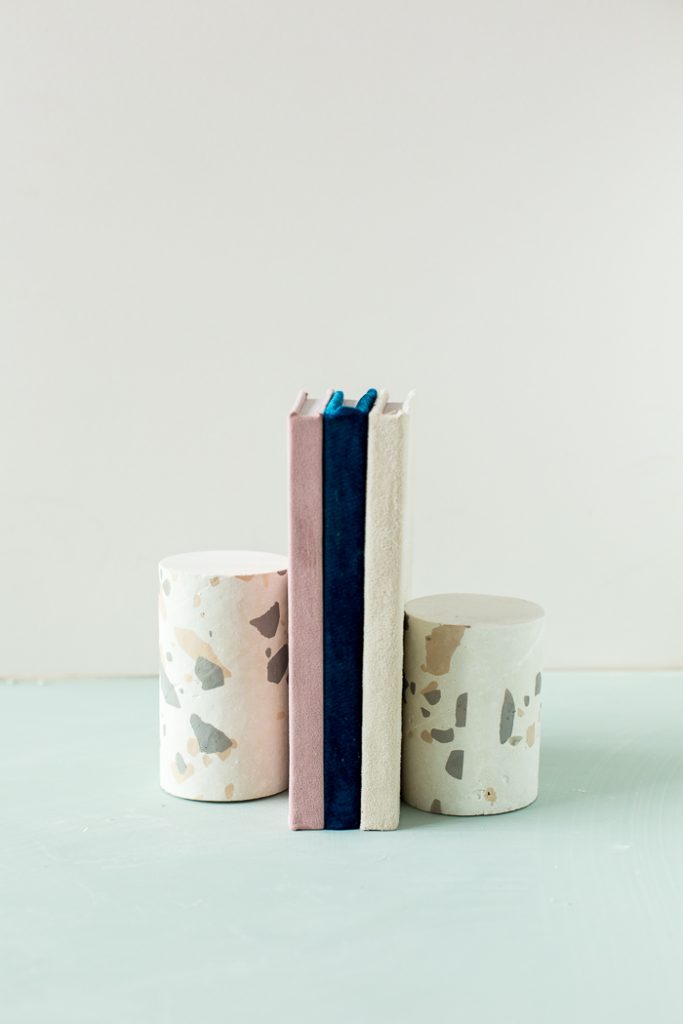 6. Repeat step two. Continue to reposition and paint until you're happy with the design.
You can try this technique on small or large scale projects and Rust-oleum multi purpose paints work with wood, ceramics, metal, concrete and even vinyl surfaces. What's stopping you!?