Calling all you people with a vegan close to your hearts! Yes, you who have made cashew cream as a cheese sauce replacement or have learnt to love (and understand the benefits) of B12 flakes. You who know every vegan option available in your hometown and go far out of your way to get to the best seitan fake meats for dinner. Yes, guys I am right here with you. Sometimes it can be pretty challenging living with someone with such a restrictive diet (especially when all you want is cheese on toast for dinner), but however hard it is loving a vegan, really it's got to be harder actually being one.
My lovely other half Alex has been vegan for around eight years now. Every year I make him some kind of variation on a regular chocolate bar or classic treat. This year I wanted to make something along the lines of a snowball cake. Why? Well, honestly I just thought they would look very cute as mini heart cakes! I mean, it is Valentine's Day. Give me this one.
Now I have a confession to make… I'm really not much of a baker and the idea of making vegan cake fills me with dread, (especially after the avocado cake disaster of 2013 when I basically just make chocolatey, baked avocado. Which is not as good as it sounds… and it doesn't sound good) But before you all run for the hills I have found the best 'hack' for faking your baking.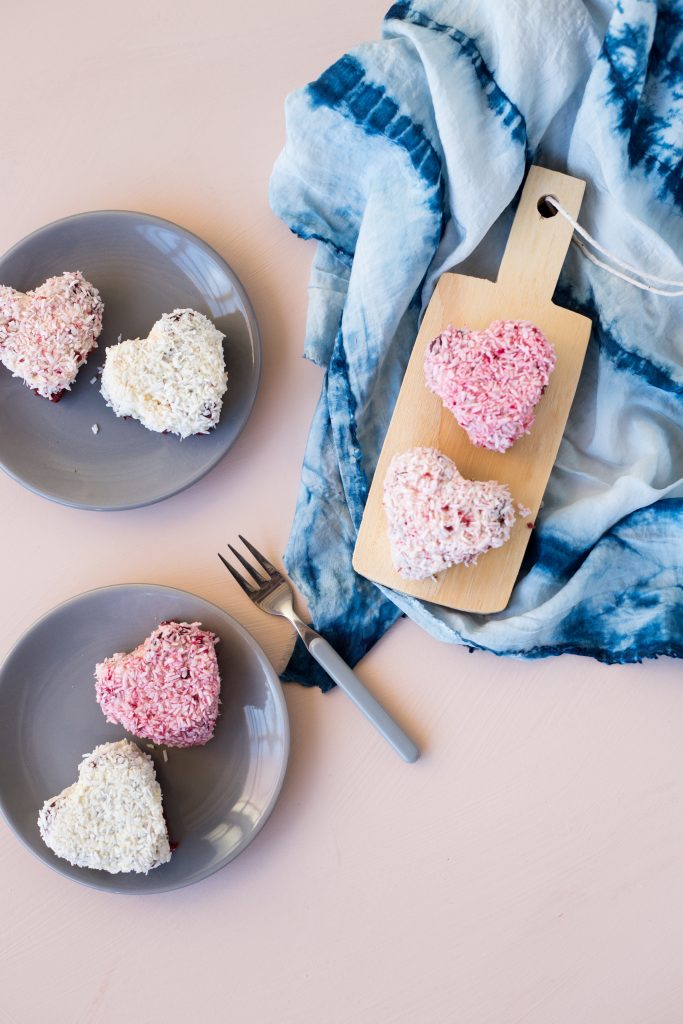 Cake mix!! Ok, not exactly a huge secret of the world BUT the Betty Crocker range are vegan friendly! (At least here in the UK they are, but you should probably check before you accidentally feed people unwanted powdered egg.)
This post isn't sponsored. I just use these mixes ALL THE TIME. I might be cheating a little but trust me, this way is much safer for anyone actually eating my baking. If you have a recipe you love baking with use that instead of course! So go ahead and watch the video below (click on that little thumbs up button if you like it) and read on for the full recipe.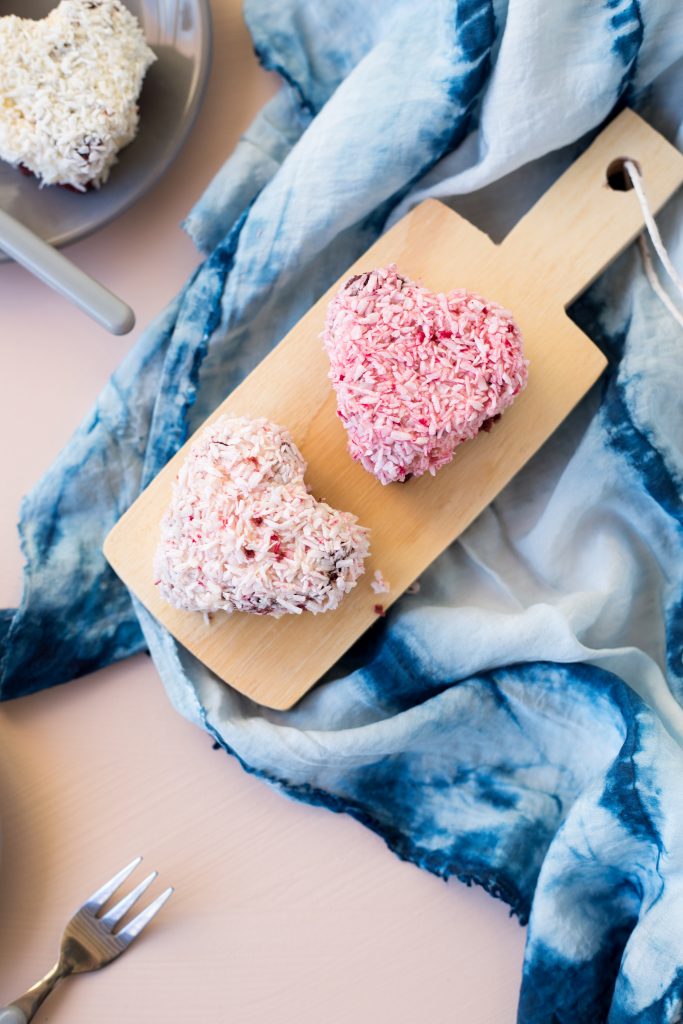 Recipe:
+ Betty Crocker Red Velvet Cake Mix
+ 3 tbsp Ground flax seed (egg replacement)
+ Water (amount specified on box)
+ Oil (amount specified on box
+ Heart shaped cookie cutter
+ Soft Icing (Betty Crocker does this vegan too FYI)
+ Desiccated coconut
+ Concentrated food colouring
Instructions
1. Take 3 tbsp of ground flax seed and slowly add water 1 tbsp at a time until you have a smooth consistency. Place this in the fridge for 10 minutes until the mixture is sticky like egg.
2. Mix up the ingredients using the box instructions as your guide. Replace each egg needed with 1 tbsp of your flax seed mixture.
3. Bake the cake using the instructions on the box as a guide. Leave it to fully cool before cutting out the heart shapes.
4. To colour the desiccated coconut pour it into a bowl. Add a few drops of concentrated food colouring and mix until the colour has dyed the flakes evenly.
5. If you buy icing/frosting soften it by heating it in the microwave for 15-30 seconds and mix it until it's smooth. If you make your own from dairy free margarine and icing sugar just whip in a little almond milk right at the end.
6. Dip the cake hearts into the icing and then into the coconut, moving it in the bowl to cover all the icing in coconut.
7. Place in the fridge for 10 minutes to set.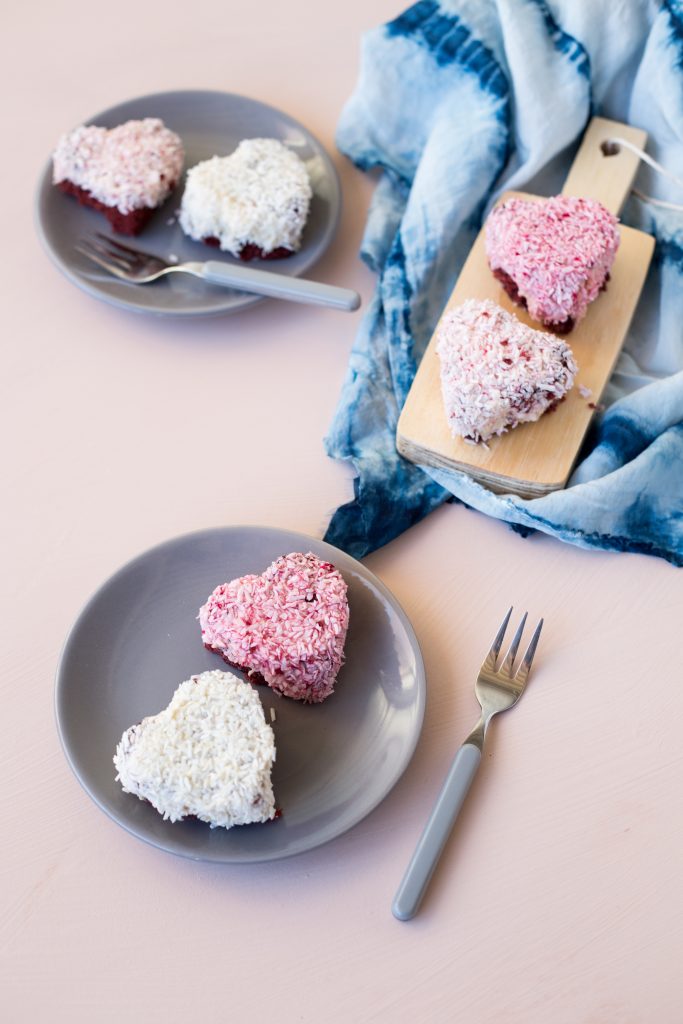 Oh, and if you were wondering what to do with the left-over bits of the cake (what!? you didn't eat it already..?) I poured maple syrup and coconut cream over mine and it was delicious!