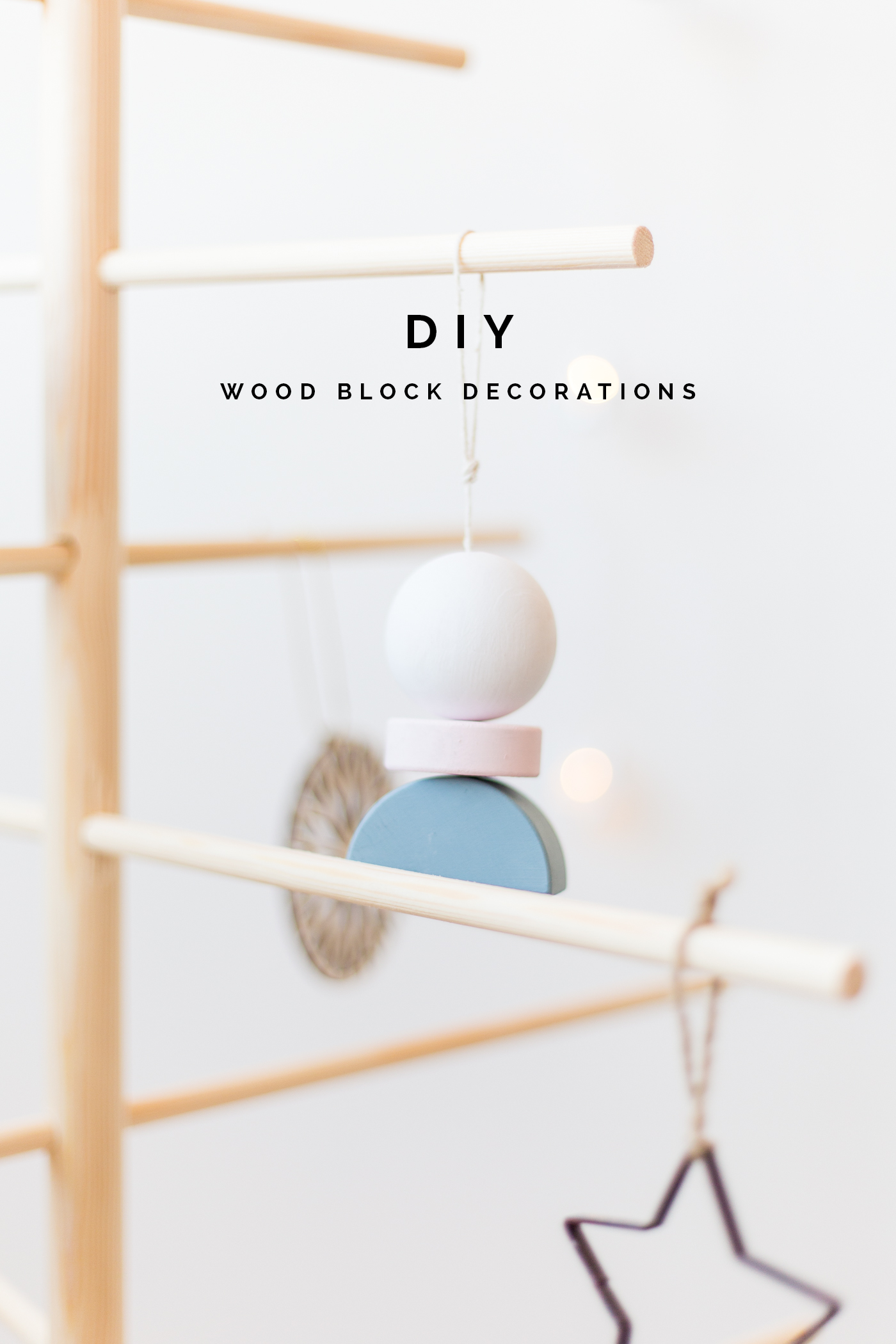 For as long as I can remember we put up our decorations 12 days before Christmas and take them down 12 days after. For some unknown reason it's bad luck to do anything else and as much as I don't believe in these old wives tales it has stuck with me to this day. I do envy those who have their houses twinkling away by November 30th, but just because I can't reach for the baubles yet doesn't mean I can't start preparing.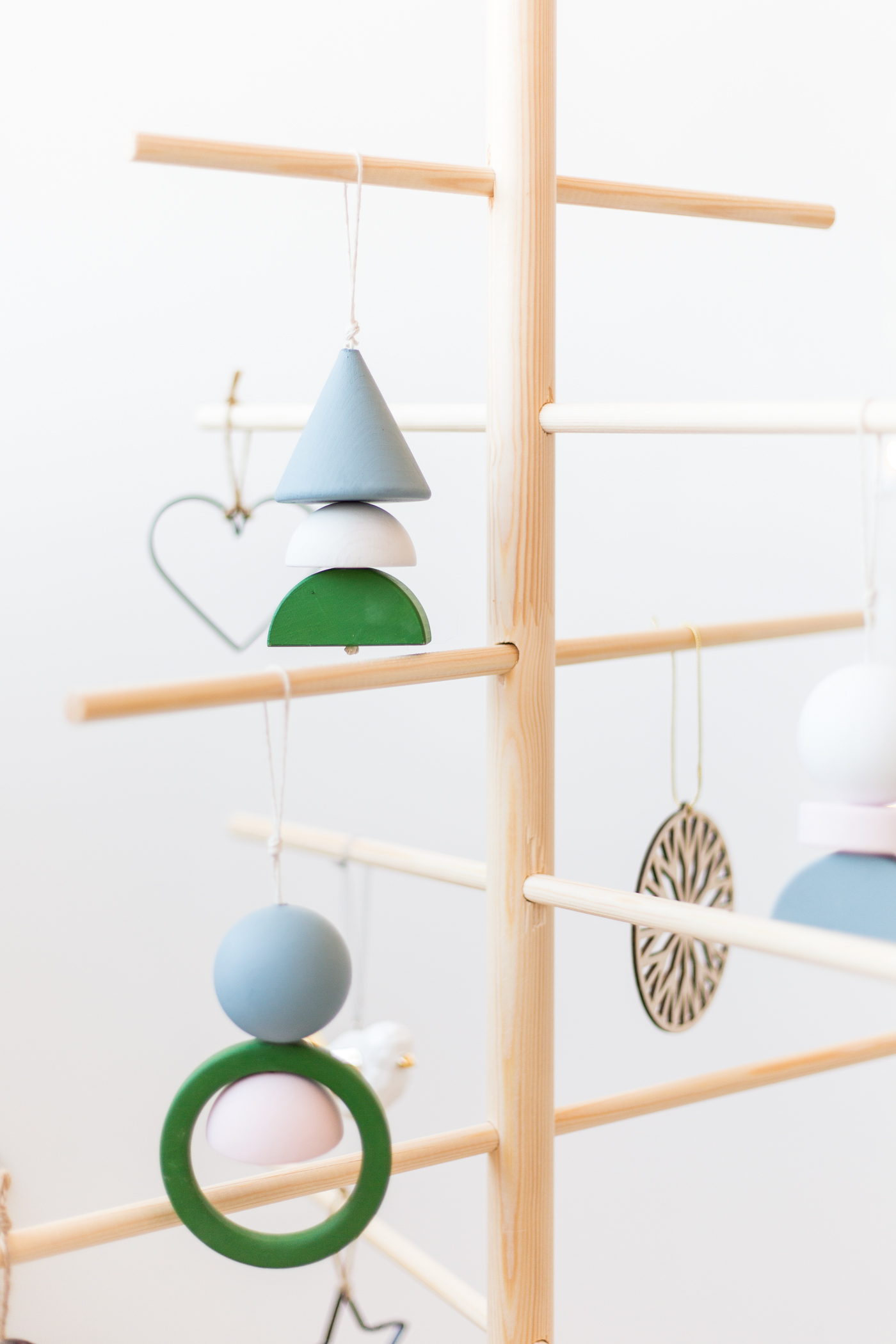 I mostly try to keep my Christmas decor theme looking modern with a timeless edge. I don't particularly want to make or buy new decorations each year. I mean, who has the time!? But I do like to make at least one 'of the moment' piece to give the whole look a contemporary update. This year I have been inspired by this season's lighting trends and thought I'd use this style to create hanging decorations instead.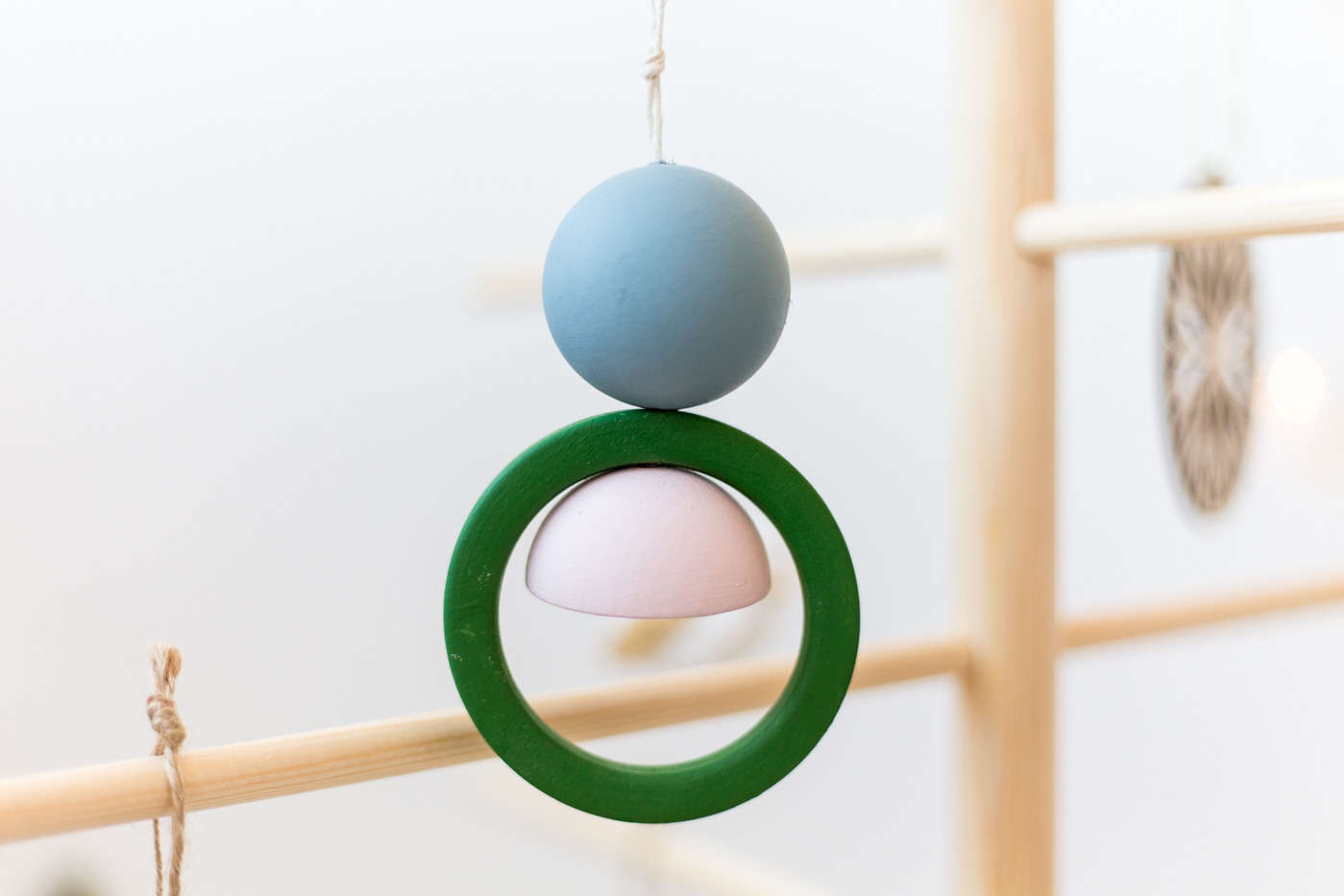 Before you go raiding the kids wood blocks, you can easily buy geo-solids online or at a toy store. You just need to drill a hole through the centre, which is easy if you have an electric drill and vice to hand. If not ask a friend or neighbour to help you out. It is the season of goodwill after all!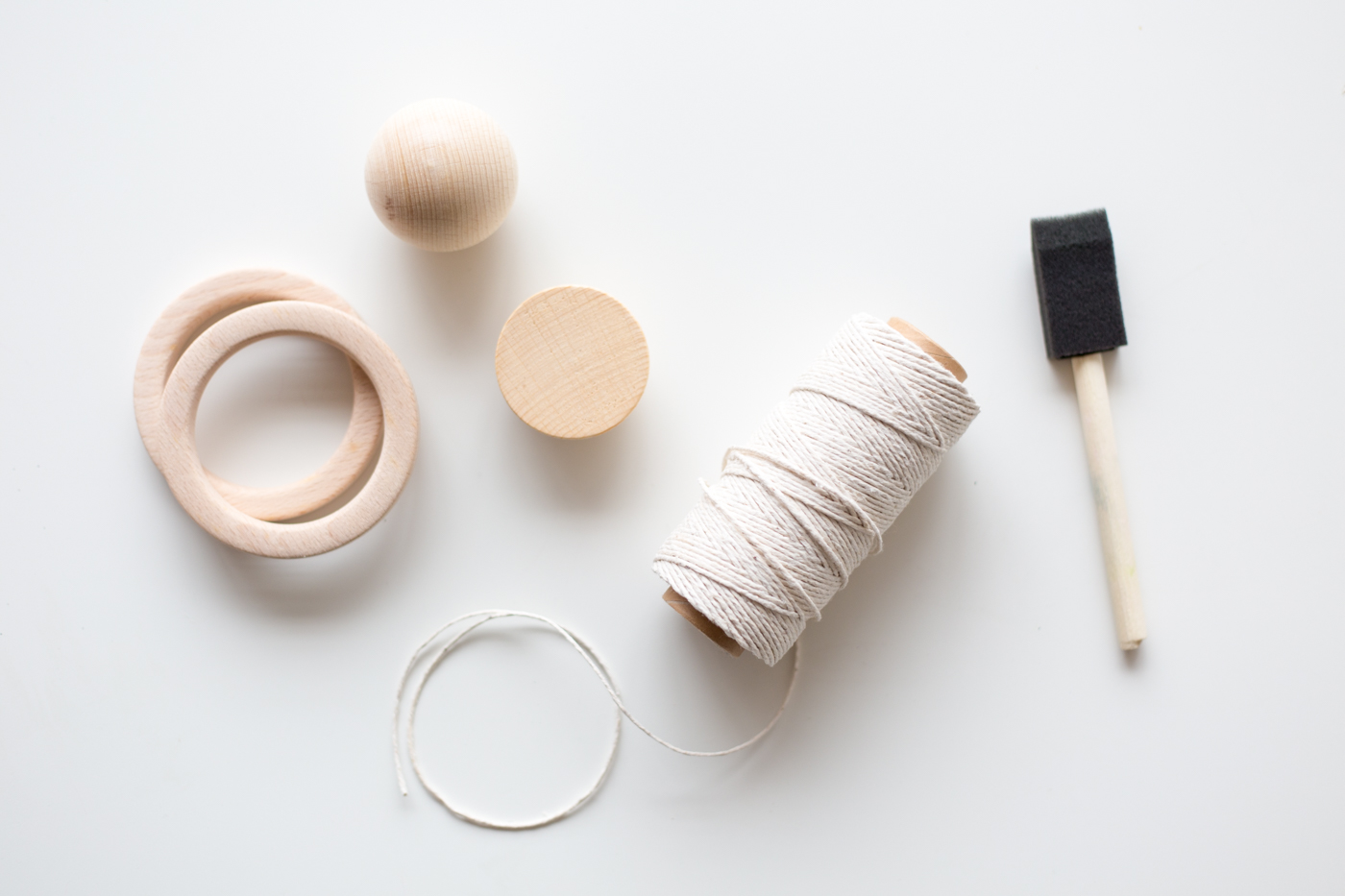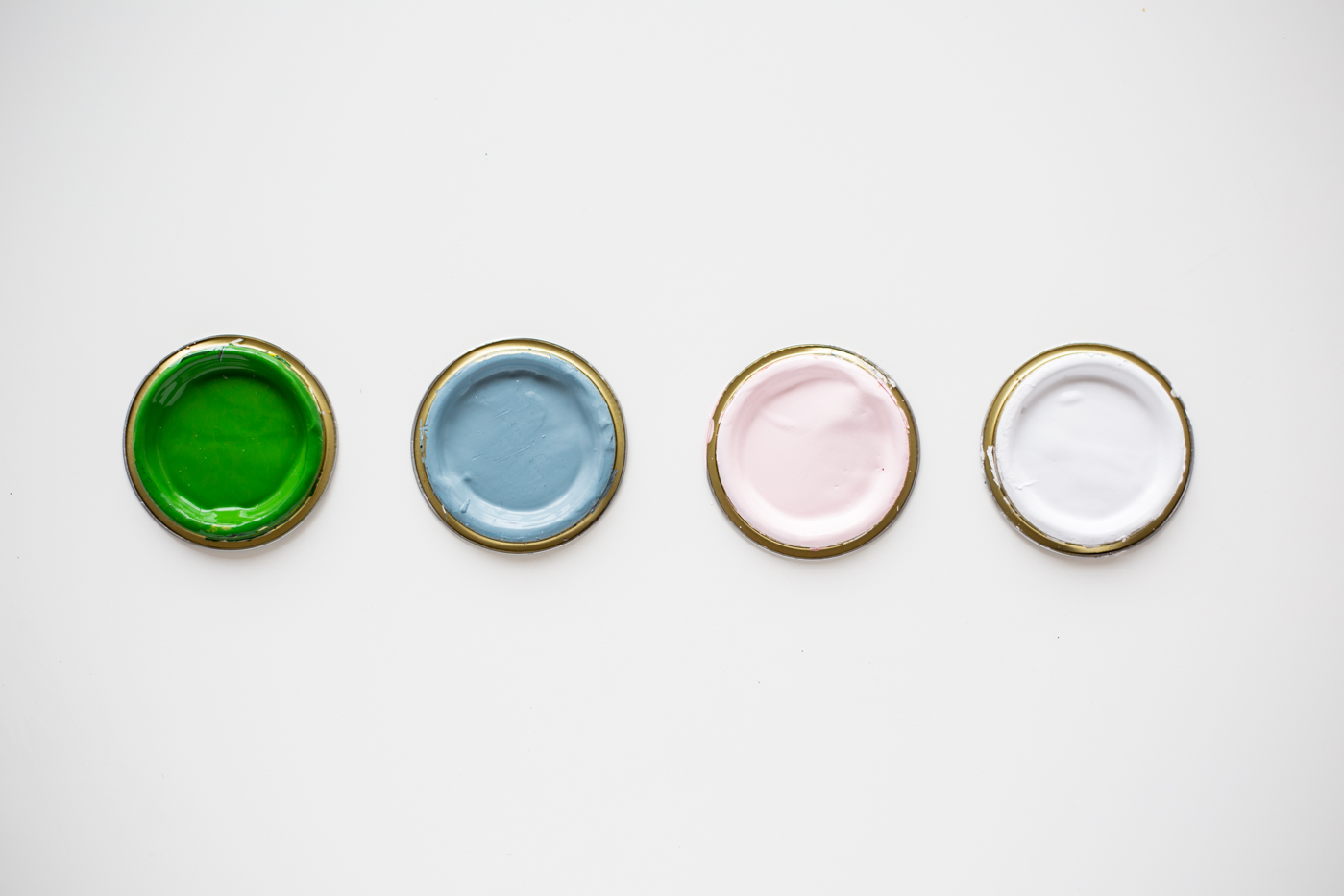 Materials:
Geo-solids

Drill

Vice

Cotton cord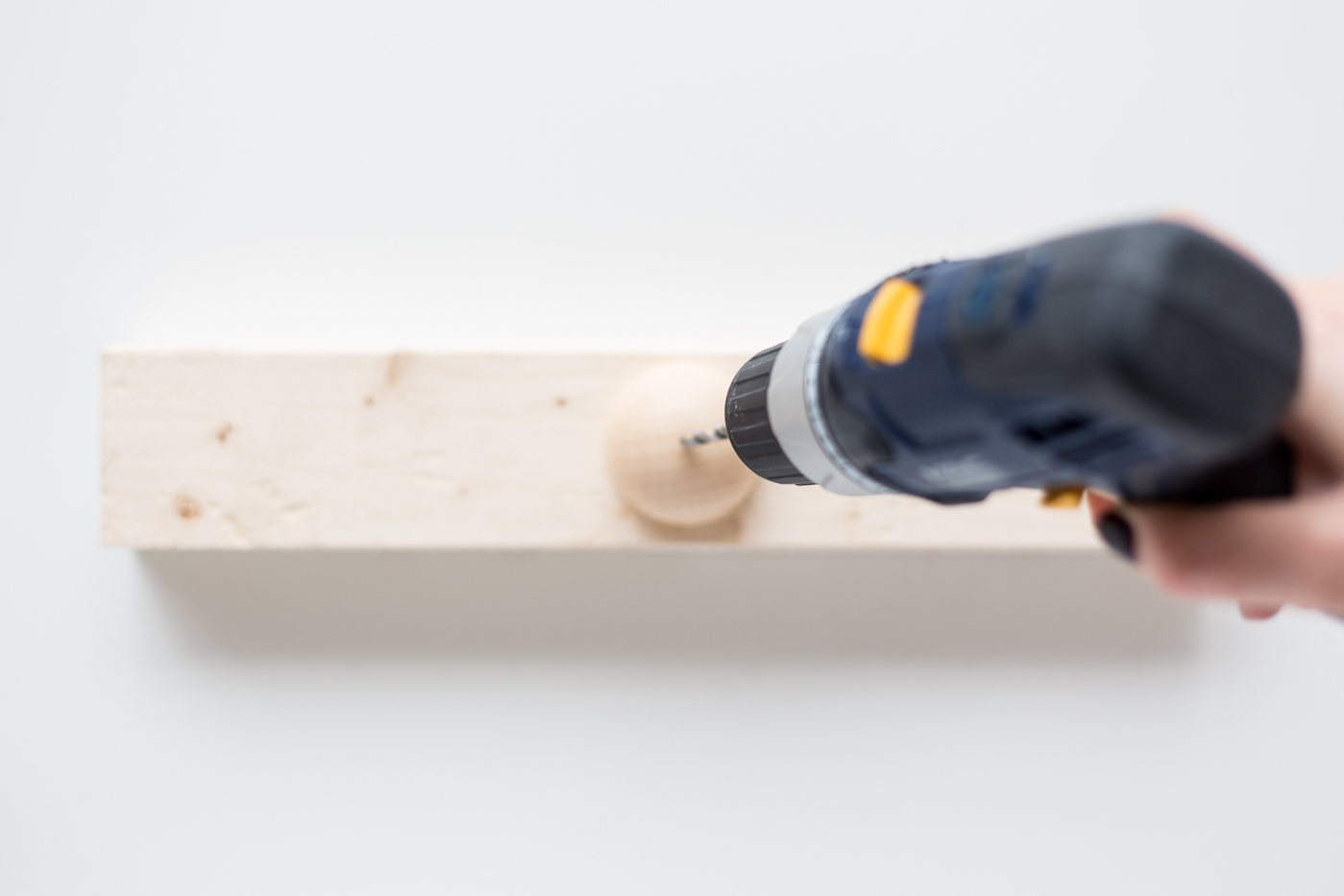 Holding the shape sturdy in a vice clamp, drill straight through the middle with a 2-5mm drill bit. If you're using a large ring like me drill one hole in the ring from the outside towards the inside.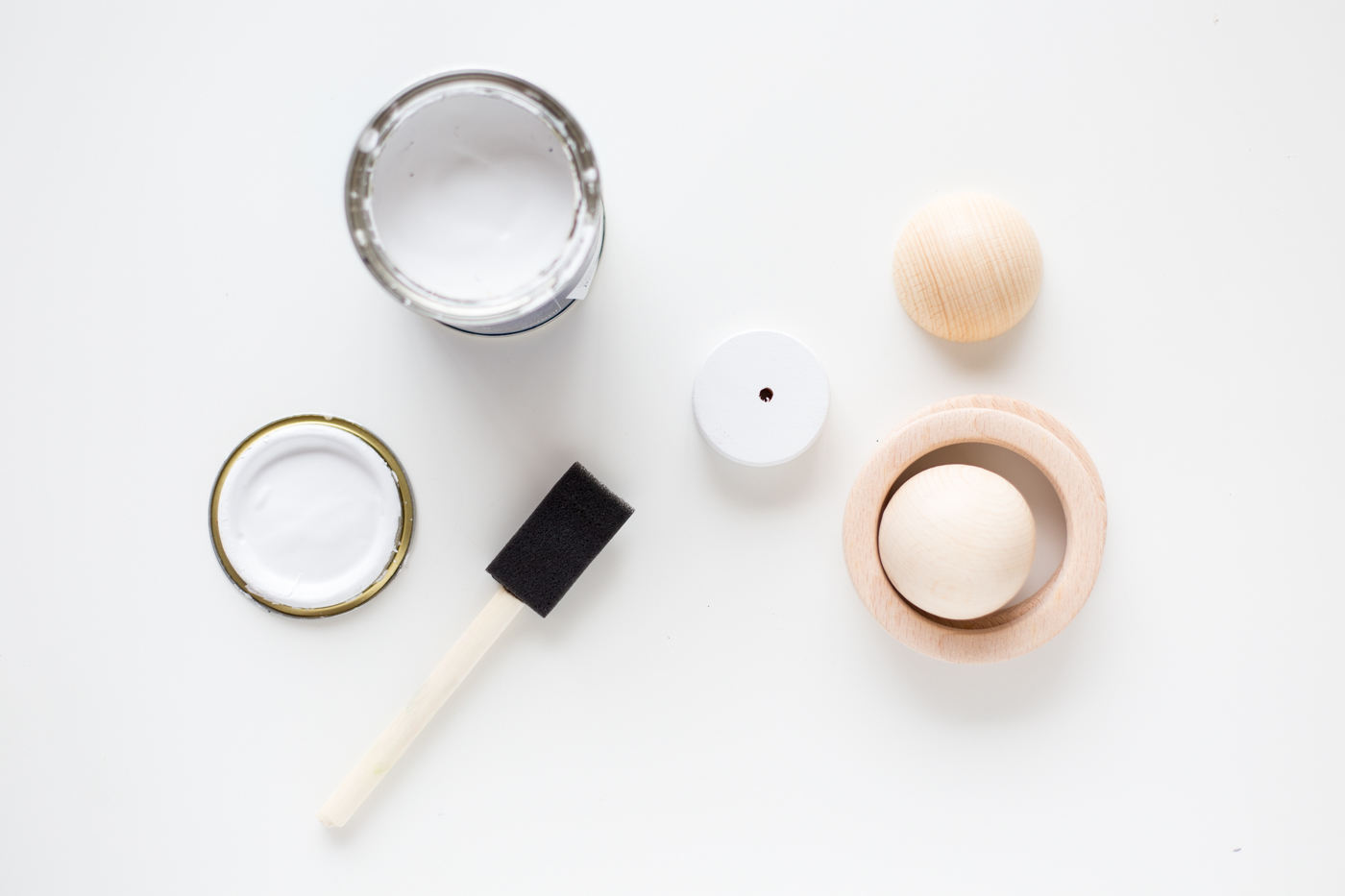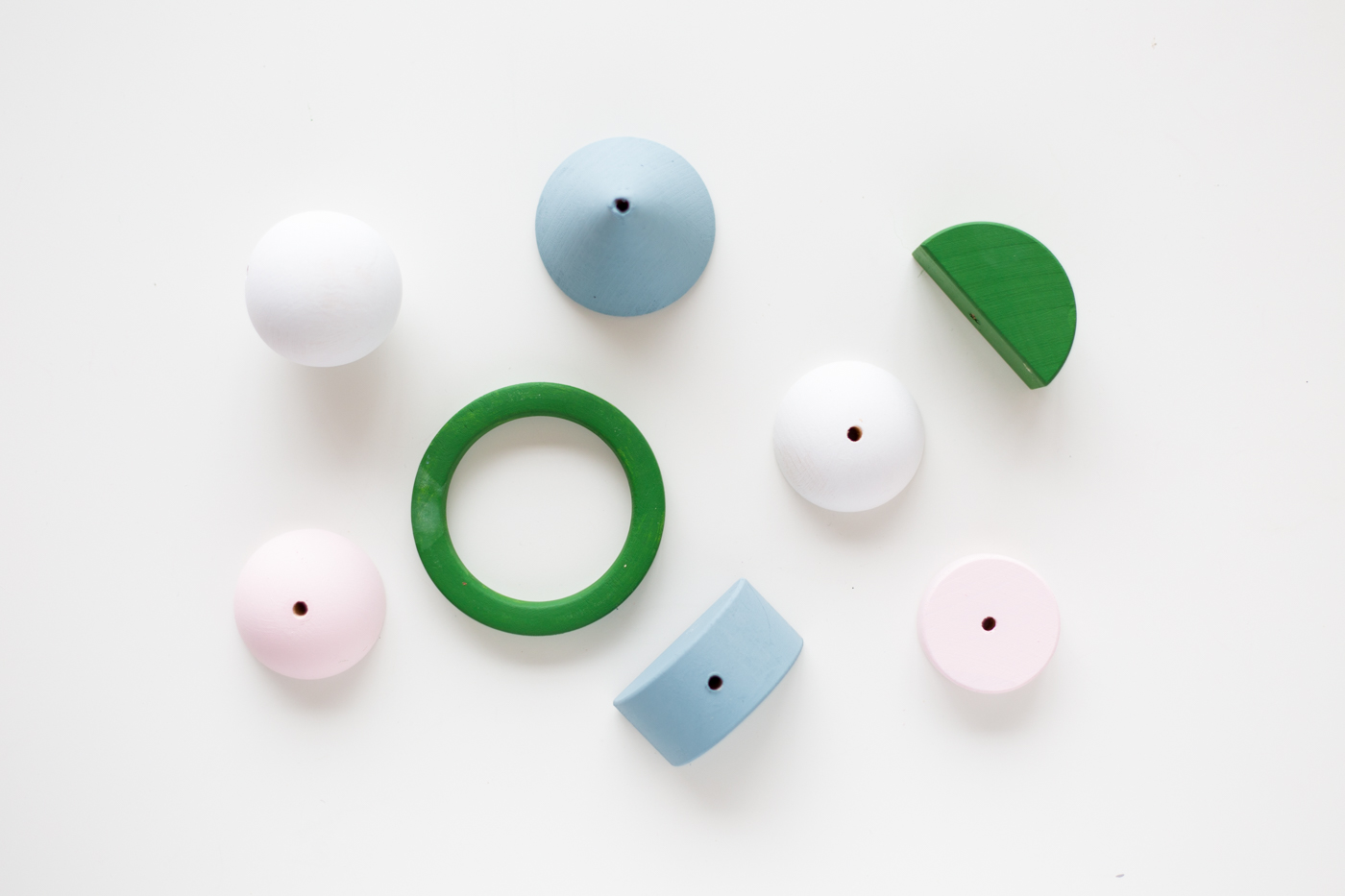 Sand the holes smooth and paint the blocks in different colours. Don't plan the order yet. The great thing about this DIY is the randomness.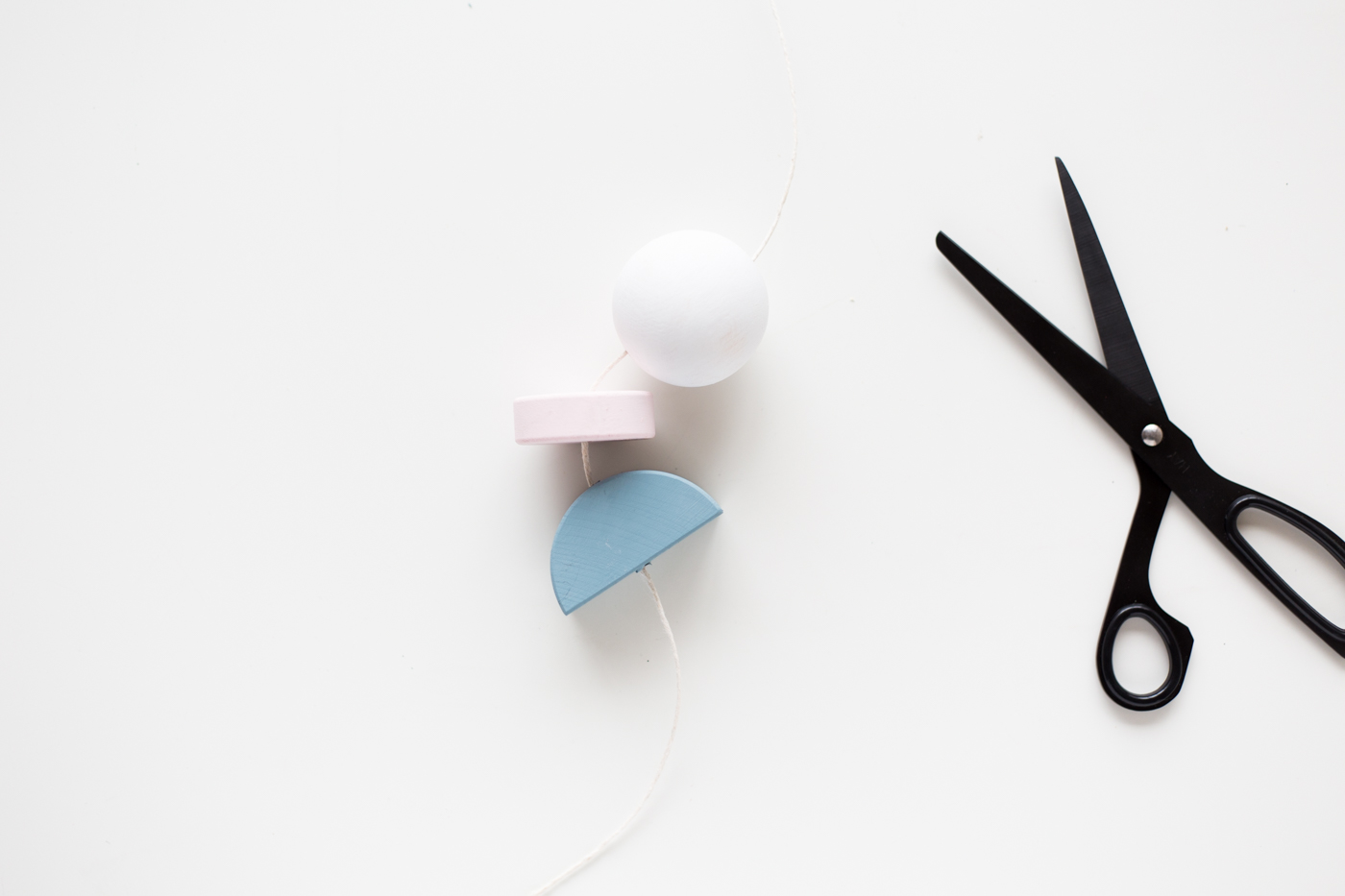 Once the blocks are dry cut half metre lengths of cord and tie a double knot at the end. Slice on 3 different wood shapes trying out various combinations until you're happy with the results.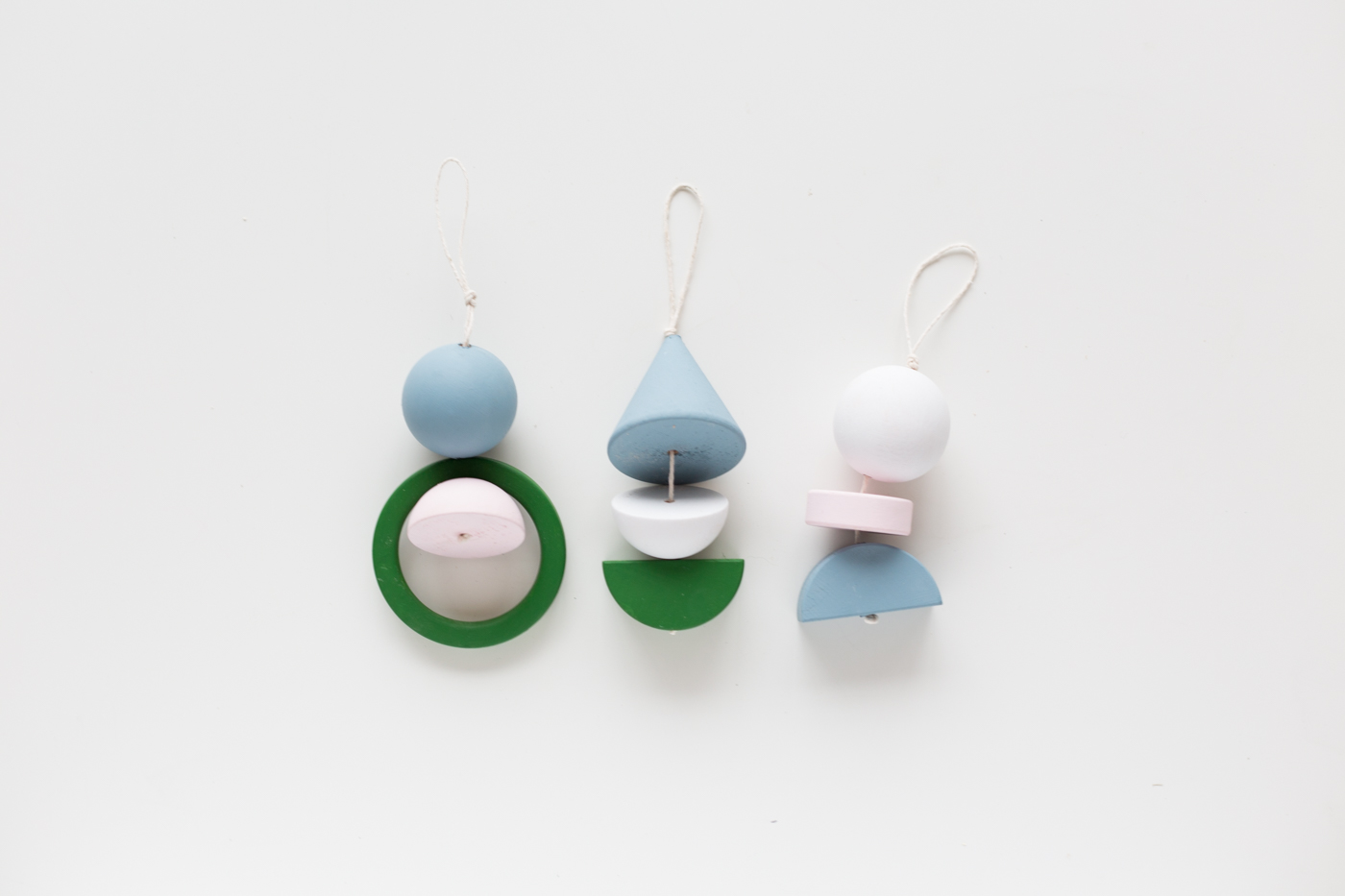 Tie a loop at the other end of the cord, trim the excess down and tuck the tail into the closest wooden block.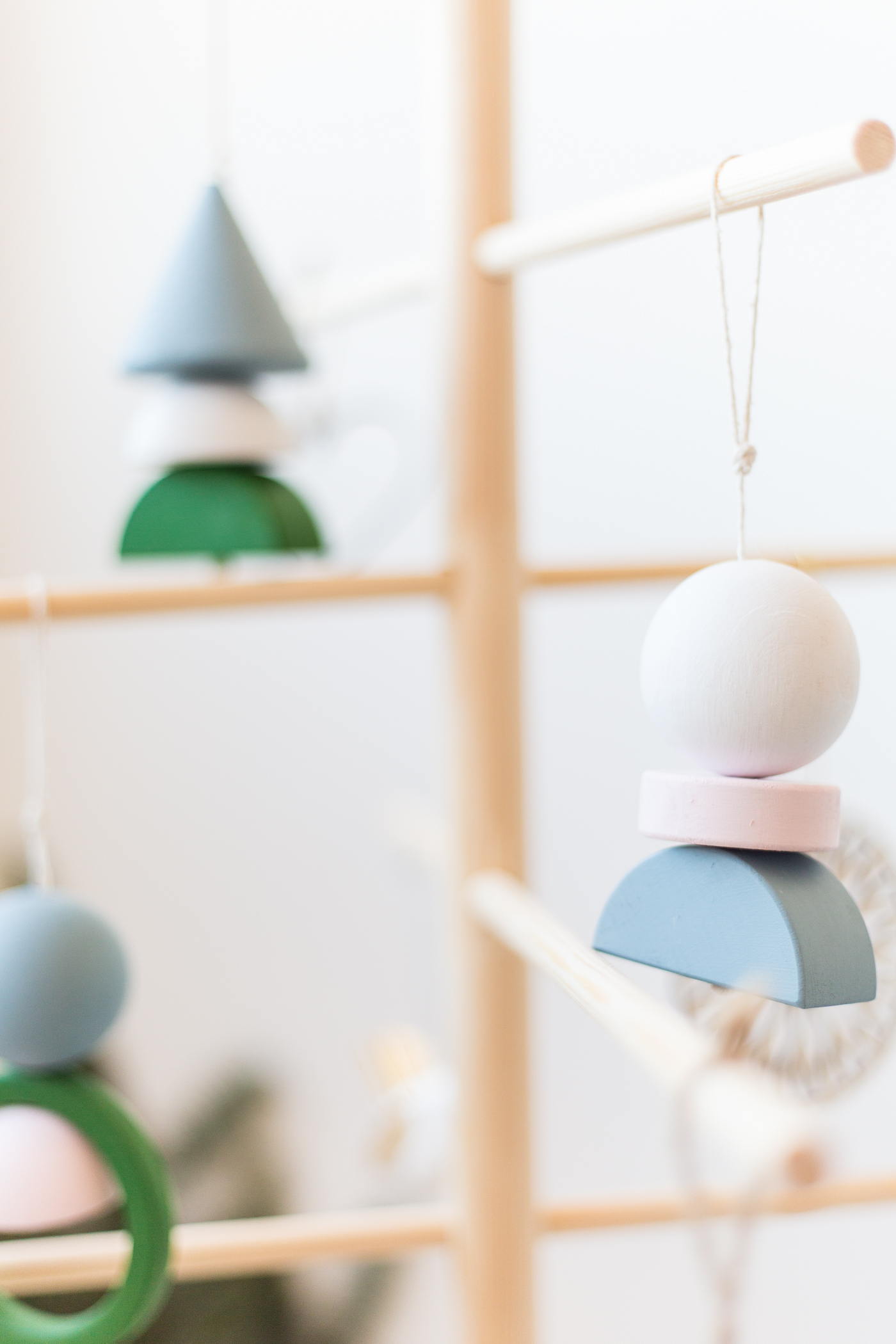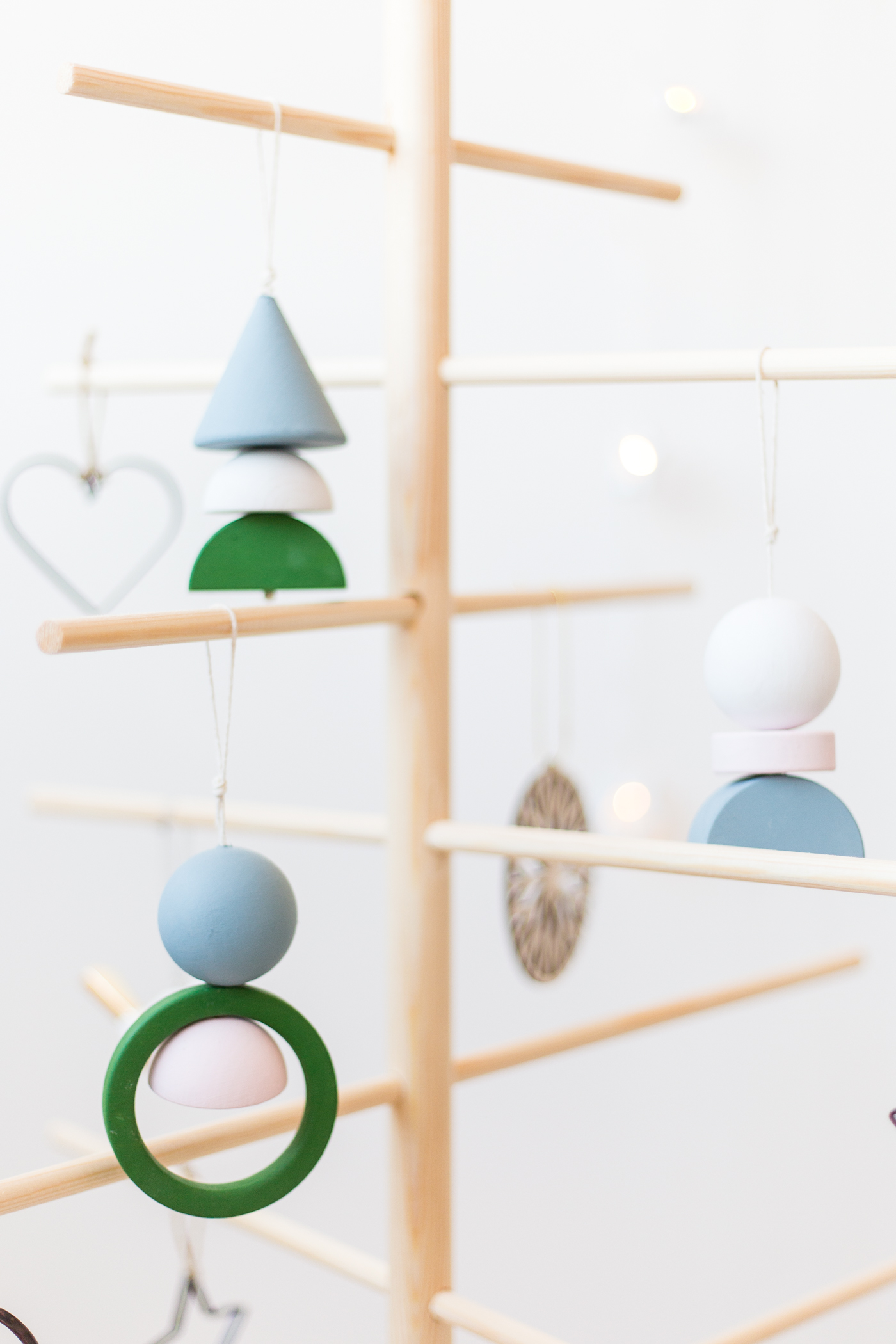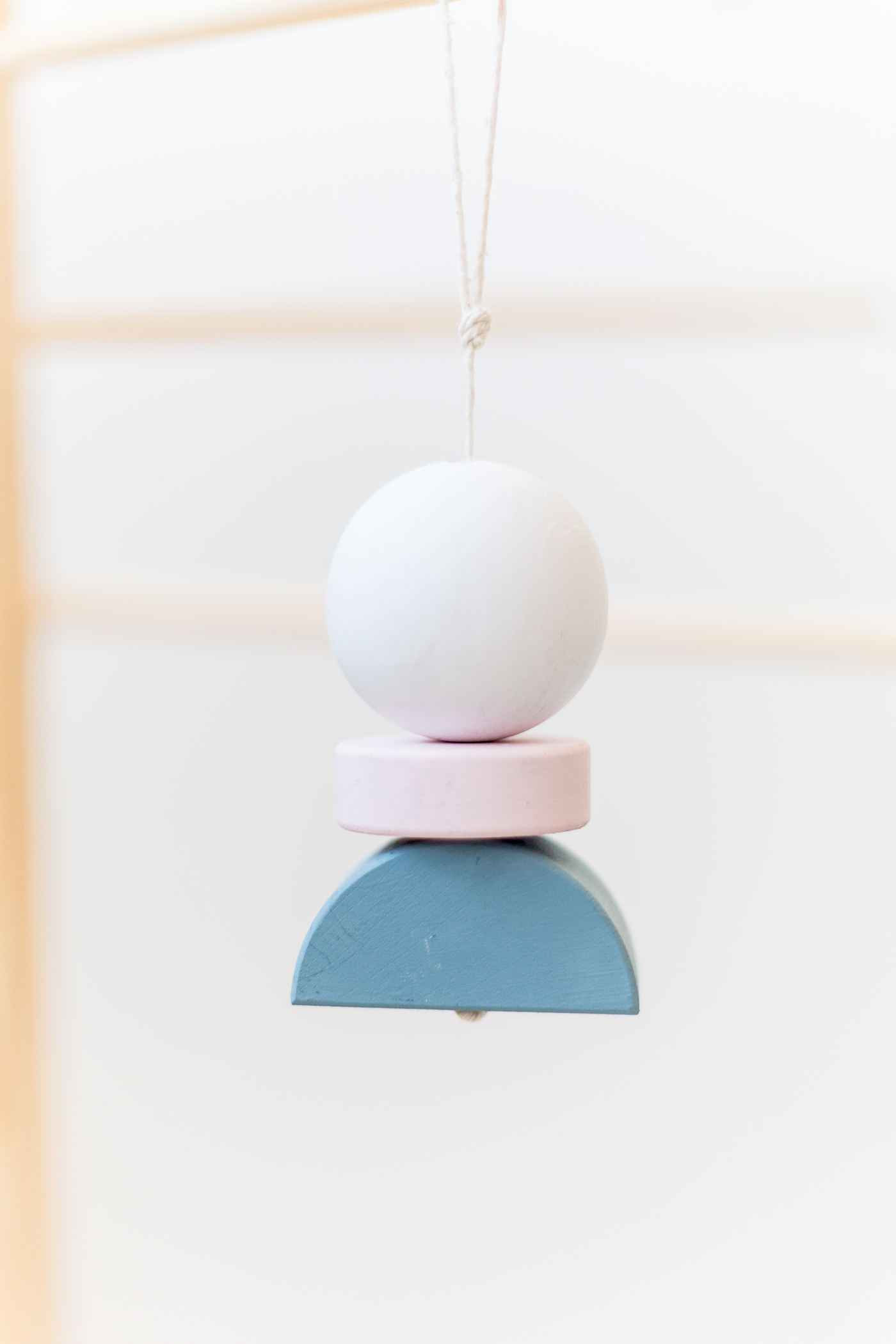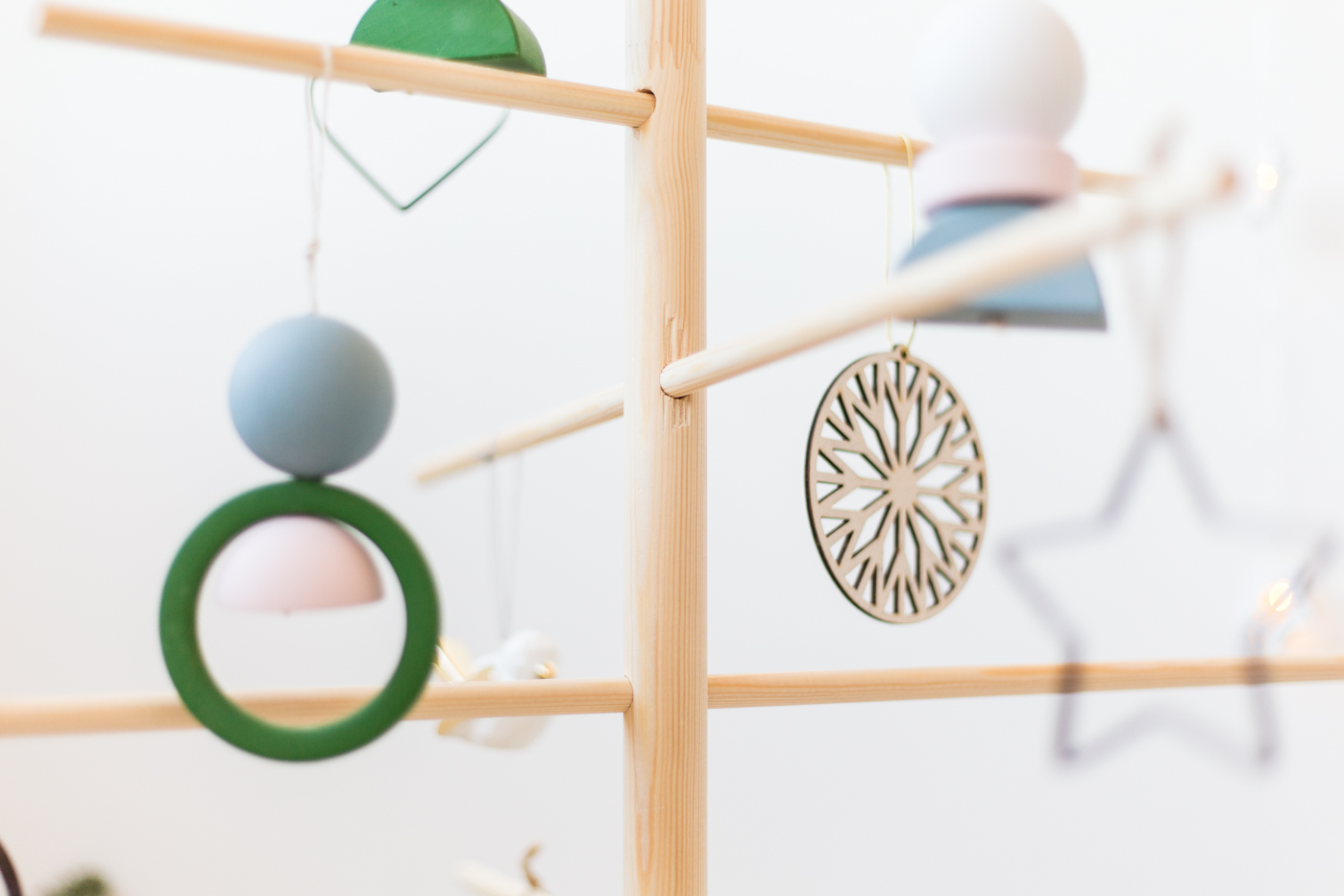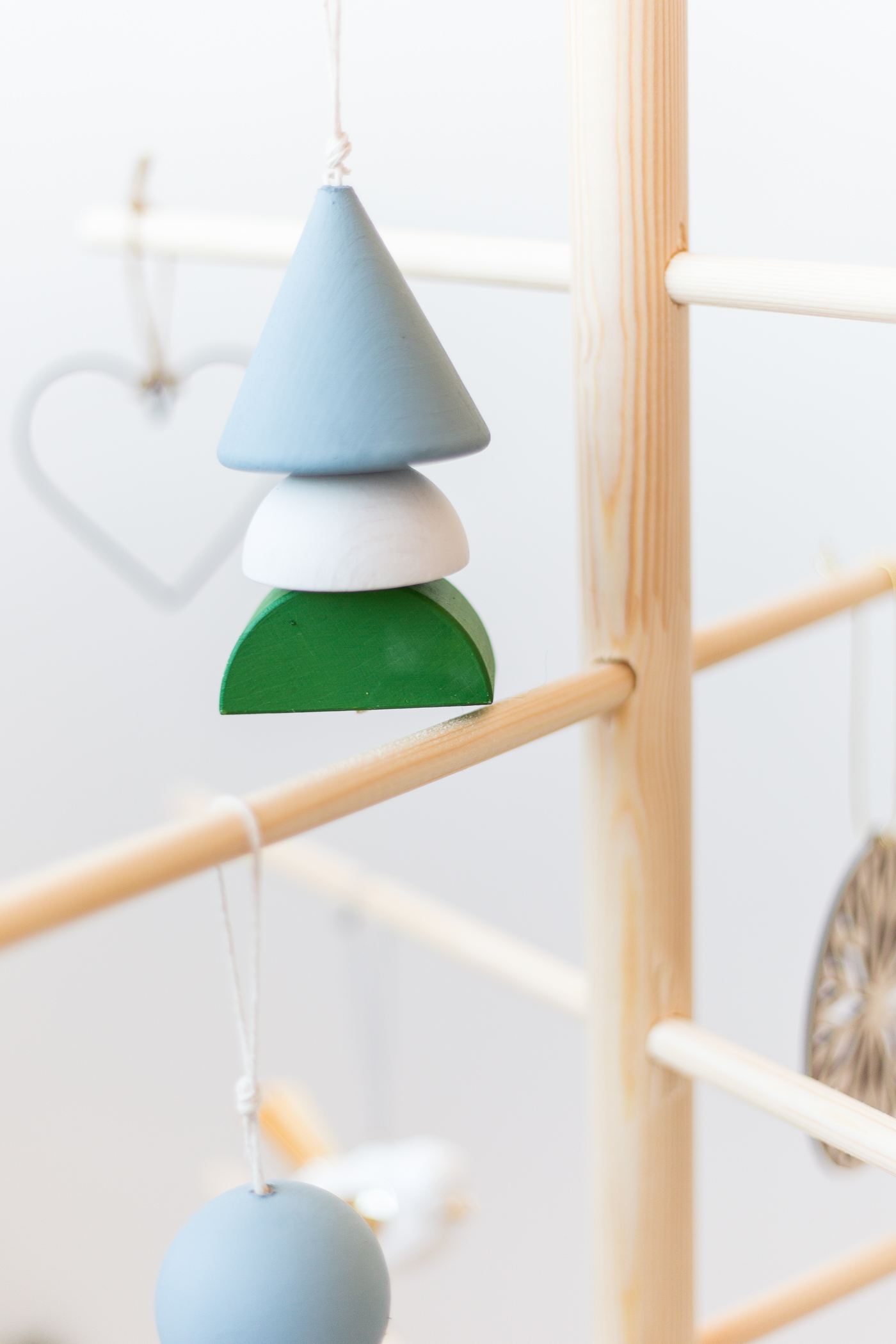 Now hang your decorations. These can get heavy so I'm hanging mine on this wooden dowel tree I made. Show us where you're hanging yours with a photo on Instagram. Just tag us #12ShadesofChristmas so we can like it!
*This post was sponsored by Dulux. Thank you for supporting the companies that support Fall For DIY