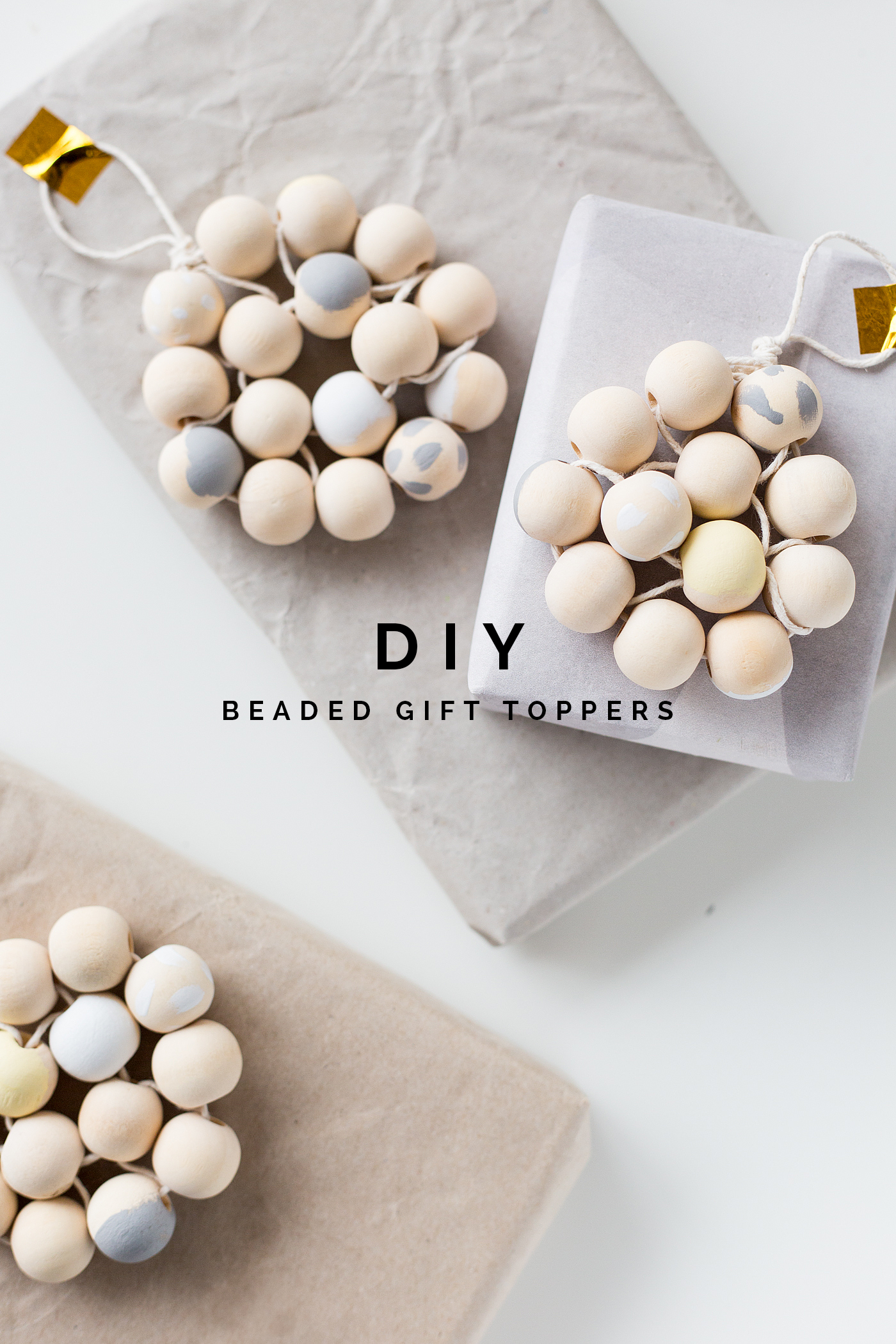 Nothing says stylish Scandinavian Christmas quite like a wooden bead. They just look stylish used anywhere in the home, especially next to any Christmas evergreen. There's something about the natural qualities of the wood that make them a treat for the eyes.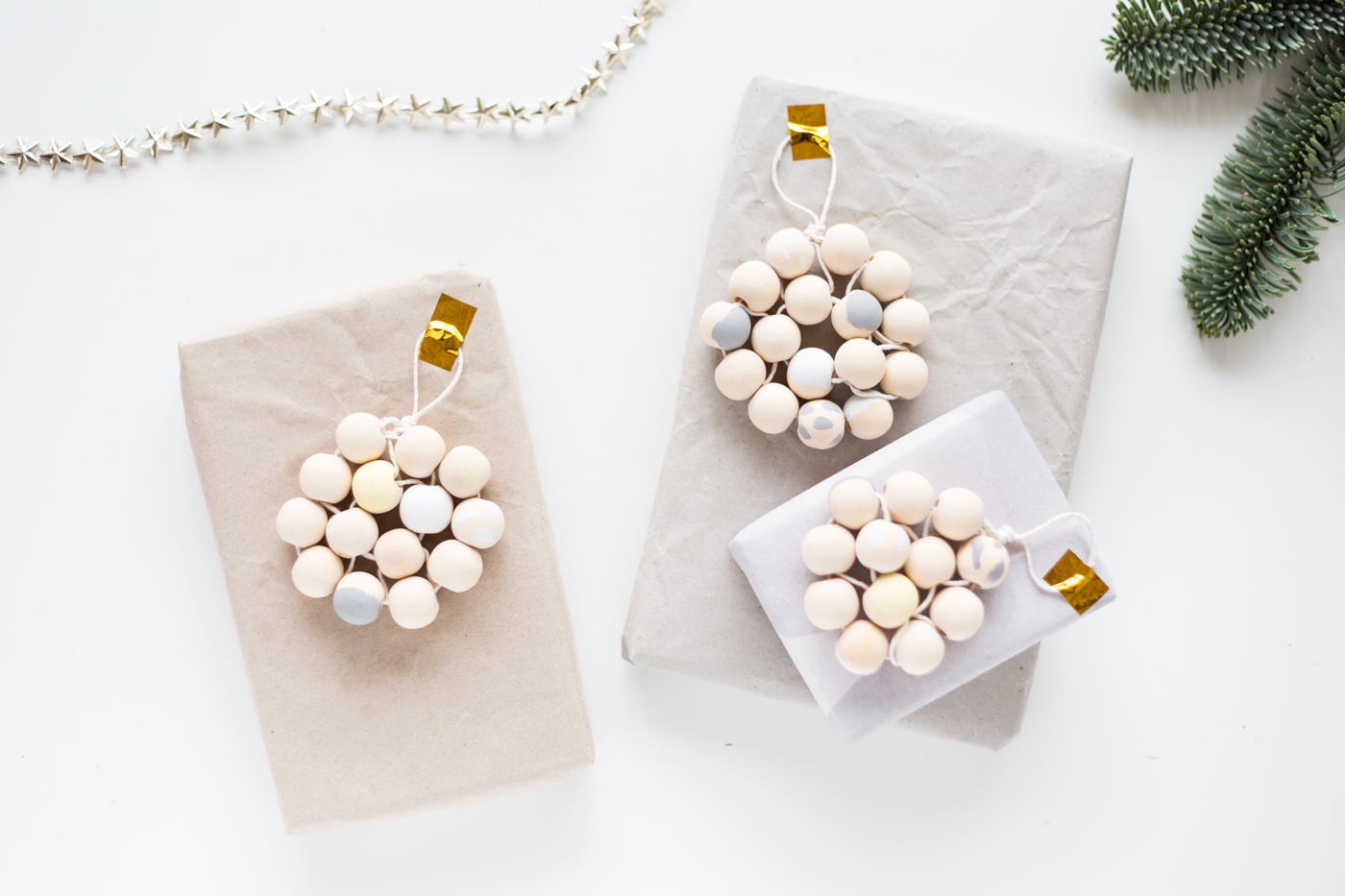 Luckily they are also one of the easier craft items to work with. Wooden beads usually have large holes no matter the size of the bead which means we don't have to fuss around with a needle and thread. All you need to do it grab a sturdy cotton cord and you can create a variety of different decorations.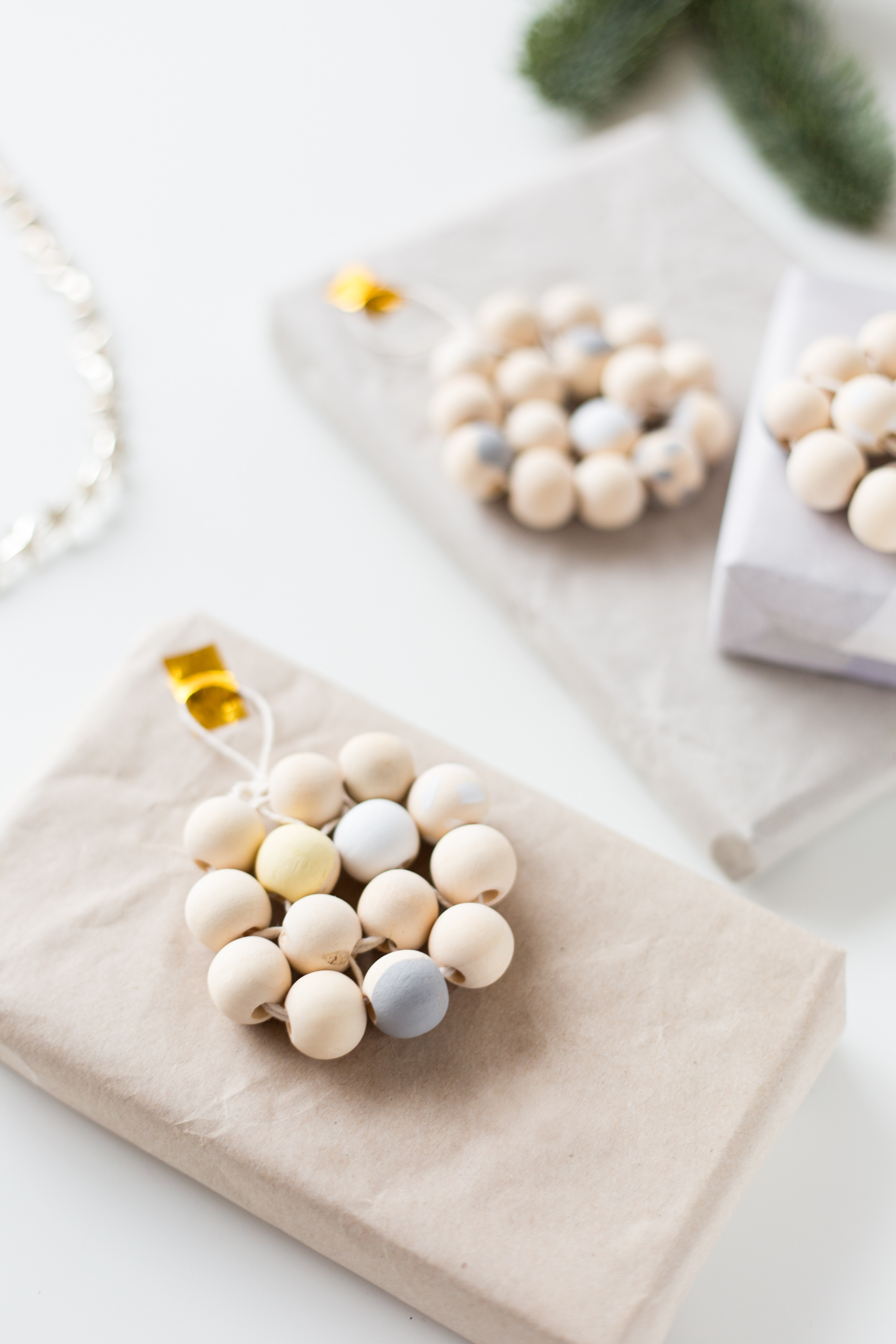 I'm using these beads to create fun gift toppers which can double up as decorations once the present is unwrapped. Add a hint of colour on randomly placed beads to keep the gift toppers unique (and help you remember which gift belongs to which recipient!)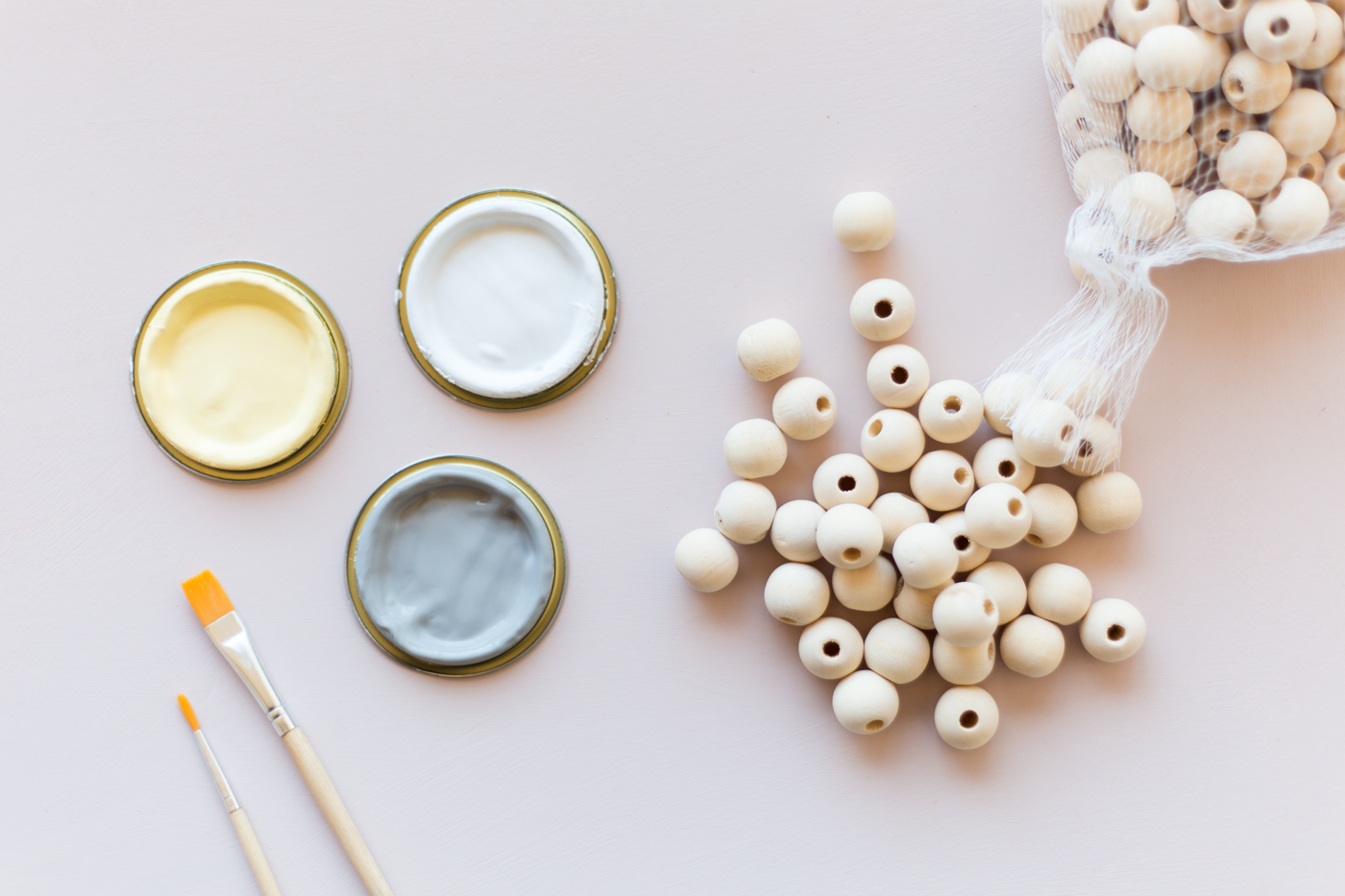 Materials:
Small Paint Brushes

20mm Raw Wooden Beads

Cotton Cord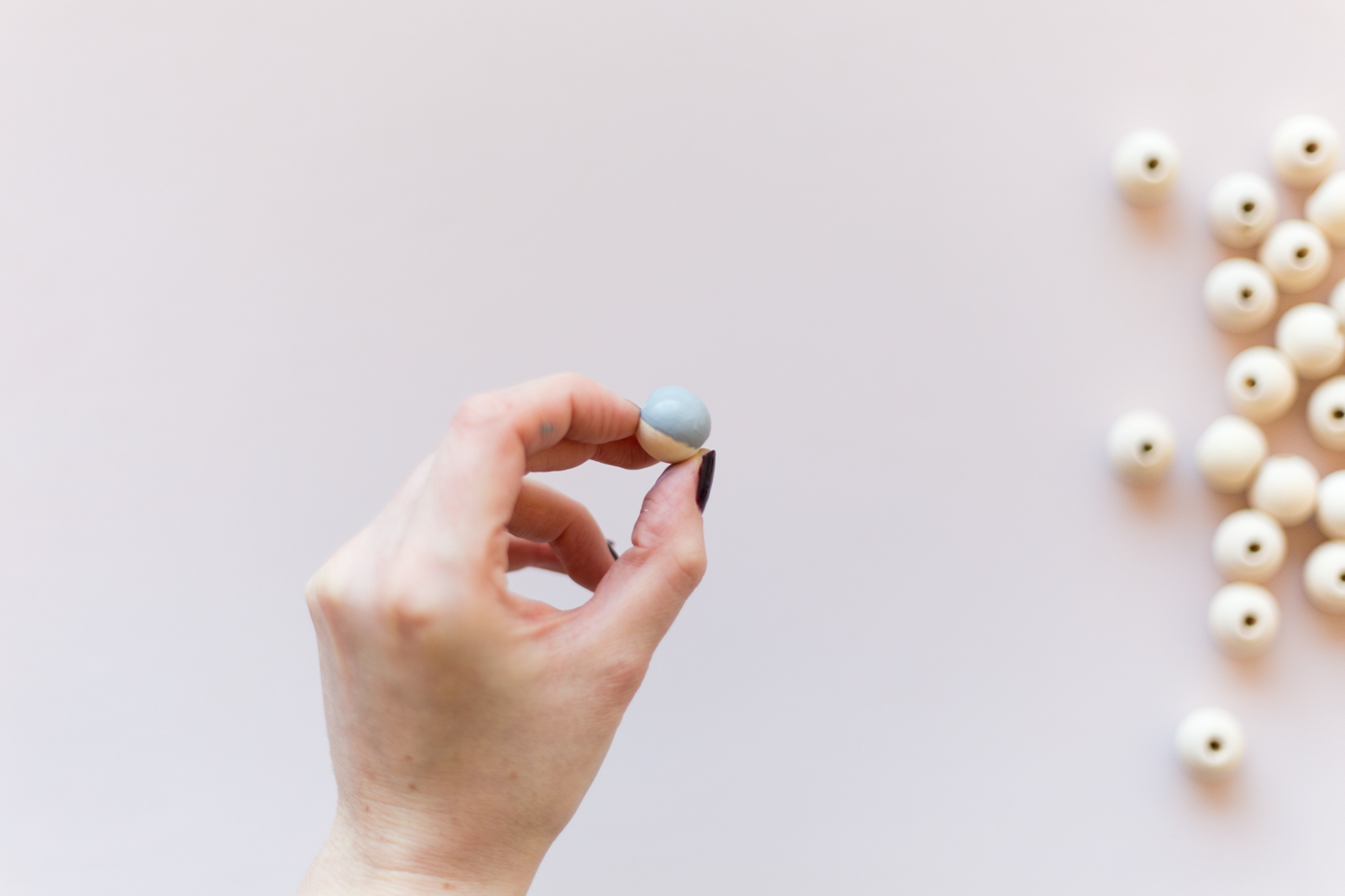 1. Using the Dulux tester pots paint your wooden beads. I've roughly painted half of some beads (don't worry about being neat) and covered others in dots and dashes. You don't want to paint all the beads and you want a good mix of colours and patterns.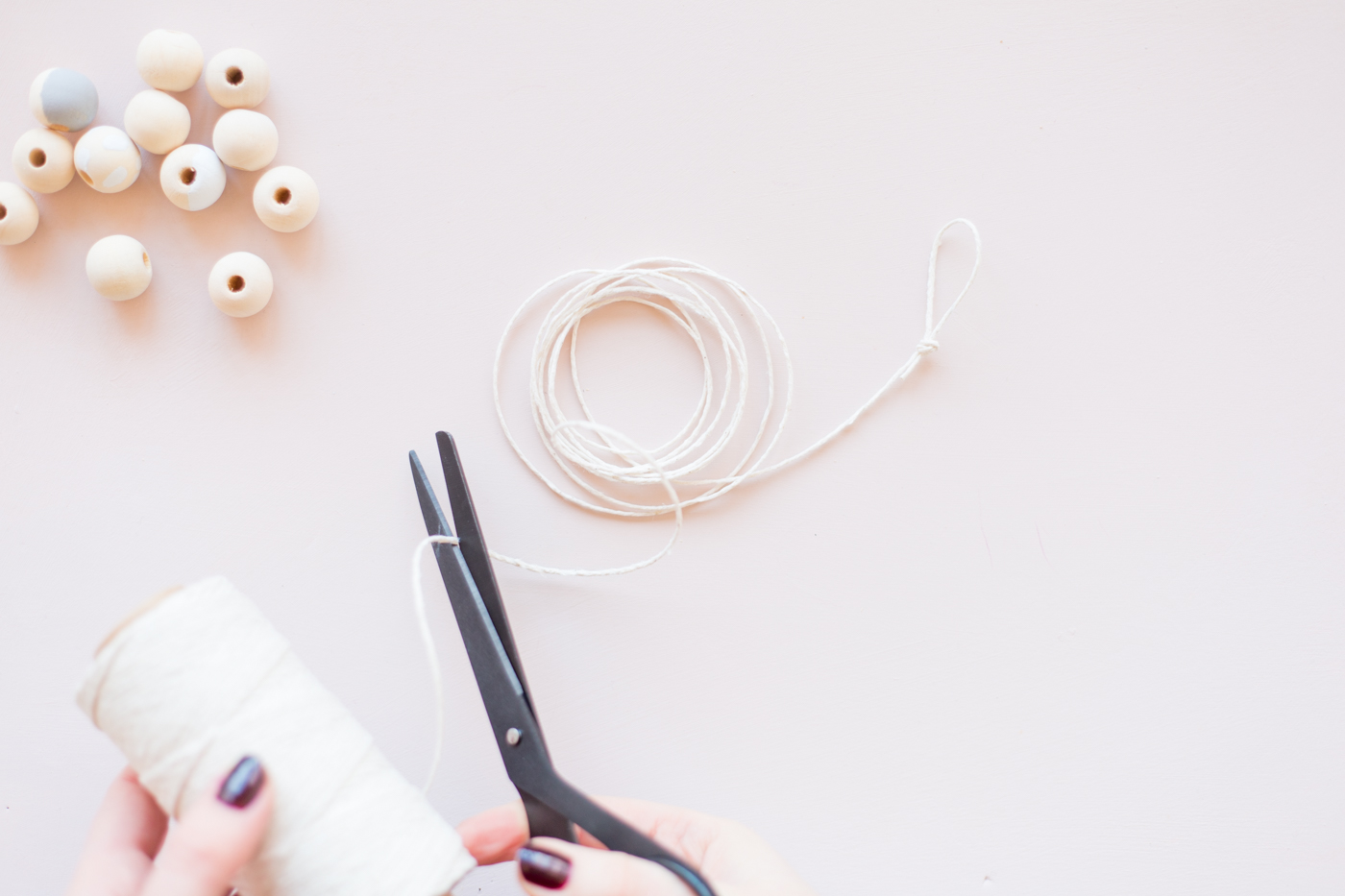 2. Cut a piece of cotton cord around 1.5 metres long. Tie a loop at one end and double knot to stop the beads falling off.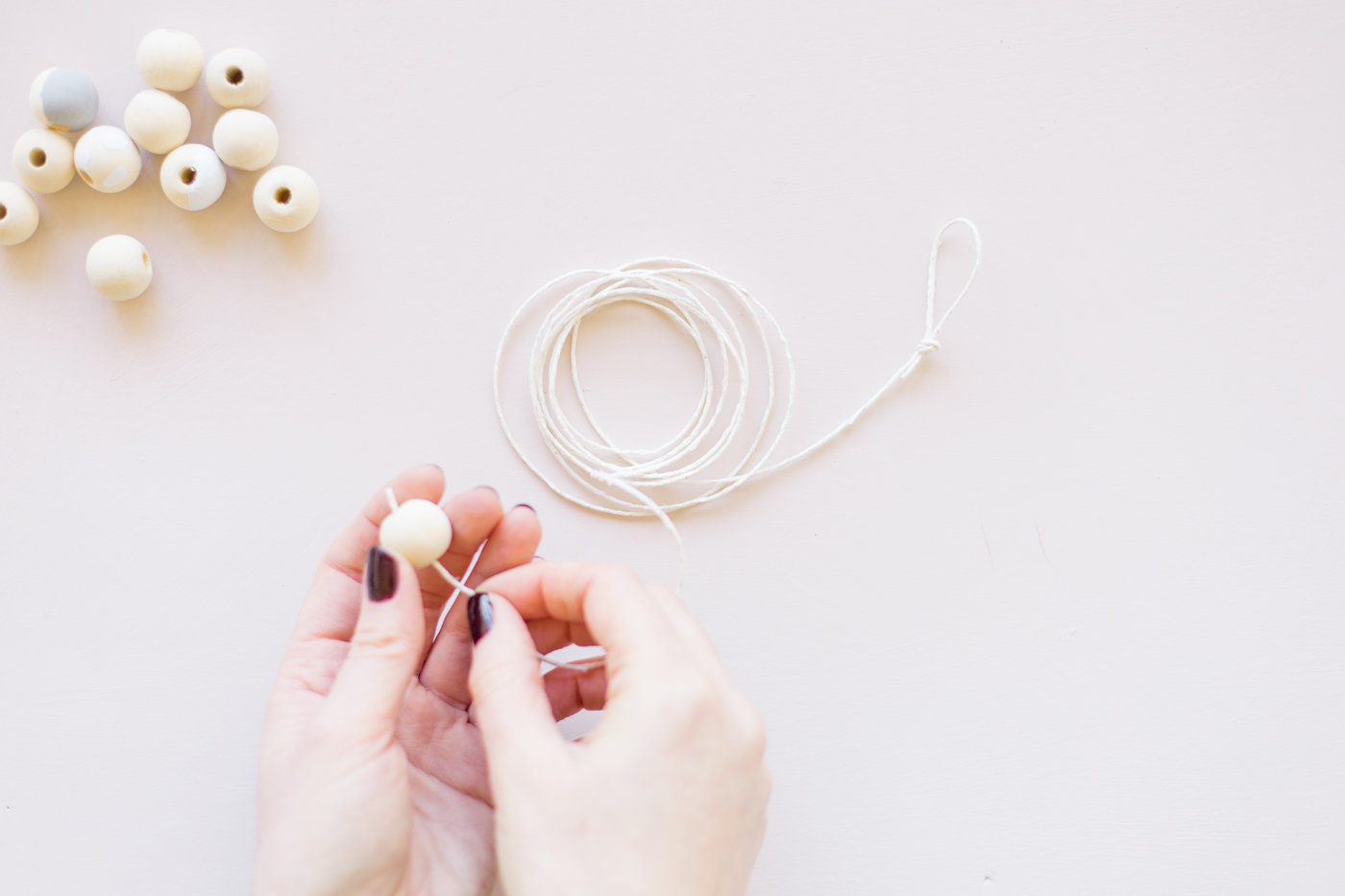 3. Thread on a minimum of 10 beads to create a circle design. You can work with eight for a more triangular final shape.
4. Thread the cut end of the cord back through the first bead on the strand in the same direction as the first time. Your outer circle is complete.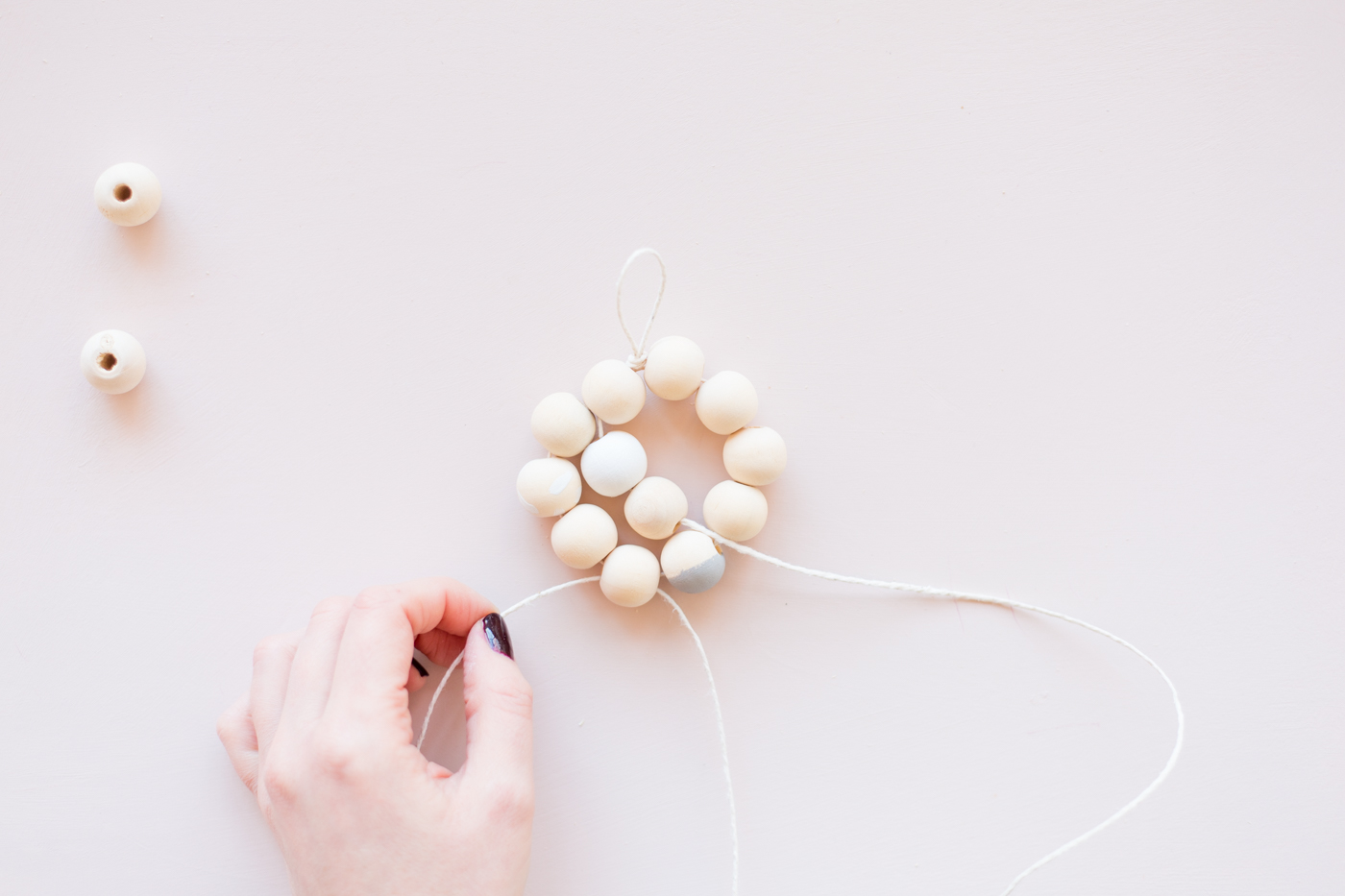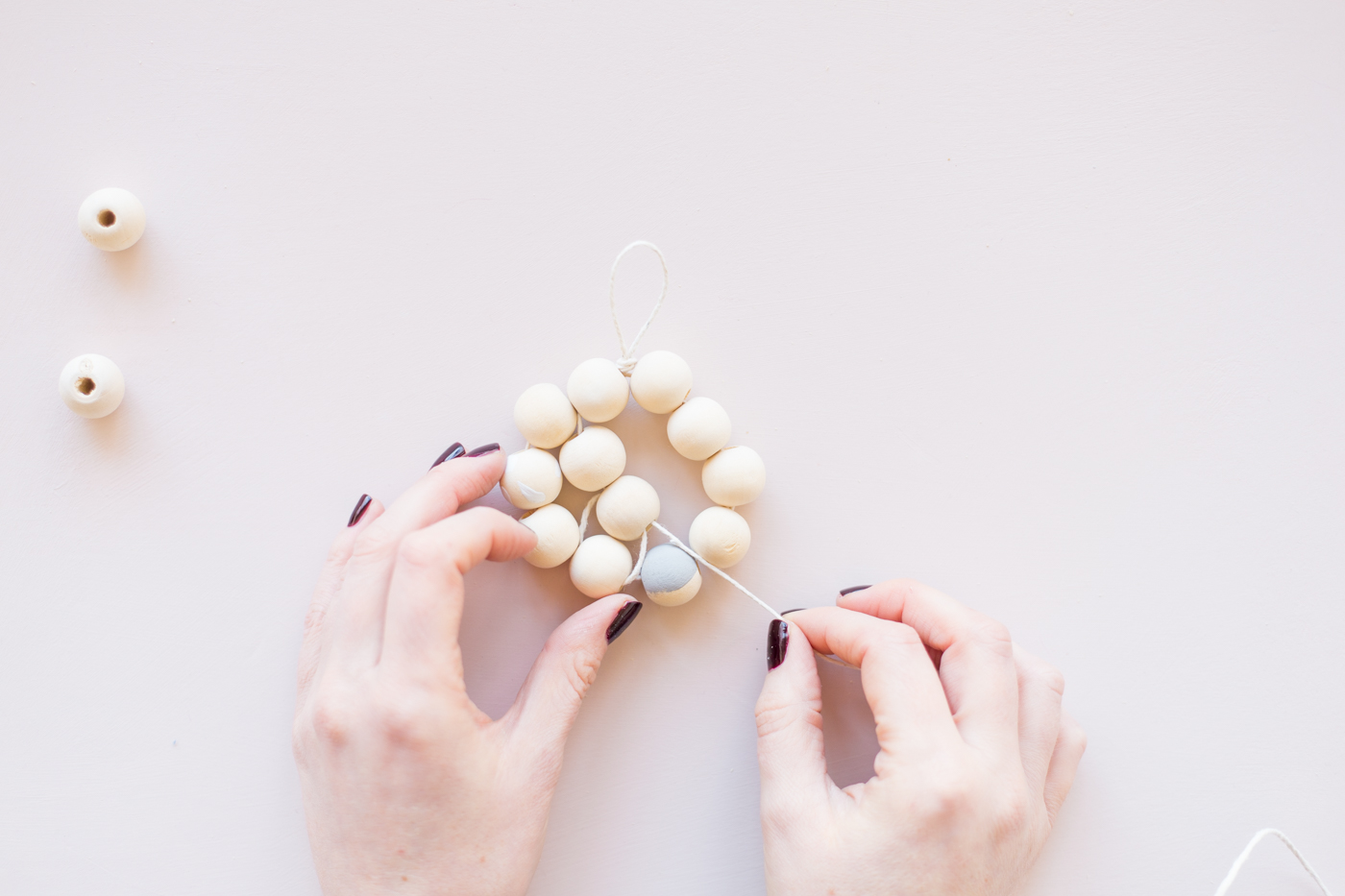 5. To start the inner ring thread two beads onto the cord. Then thread the end, going back on yourself, through the corresponding outer bead and through the second inner bead for the second time.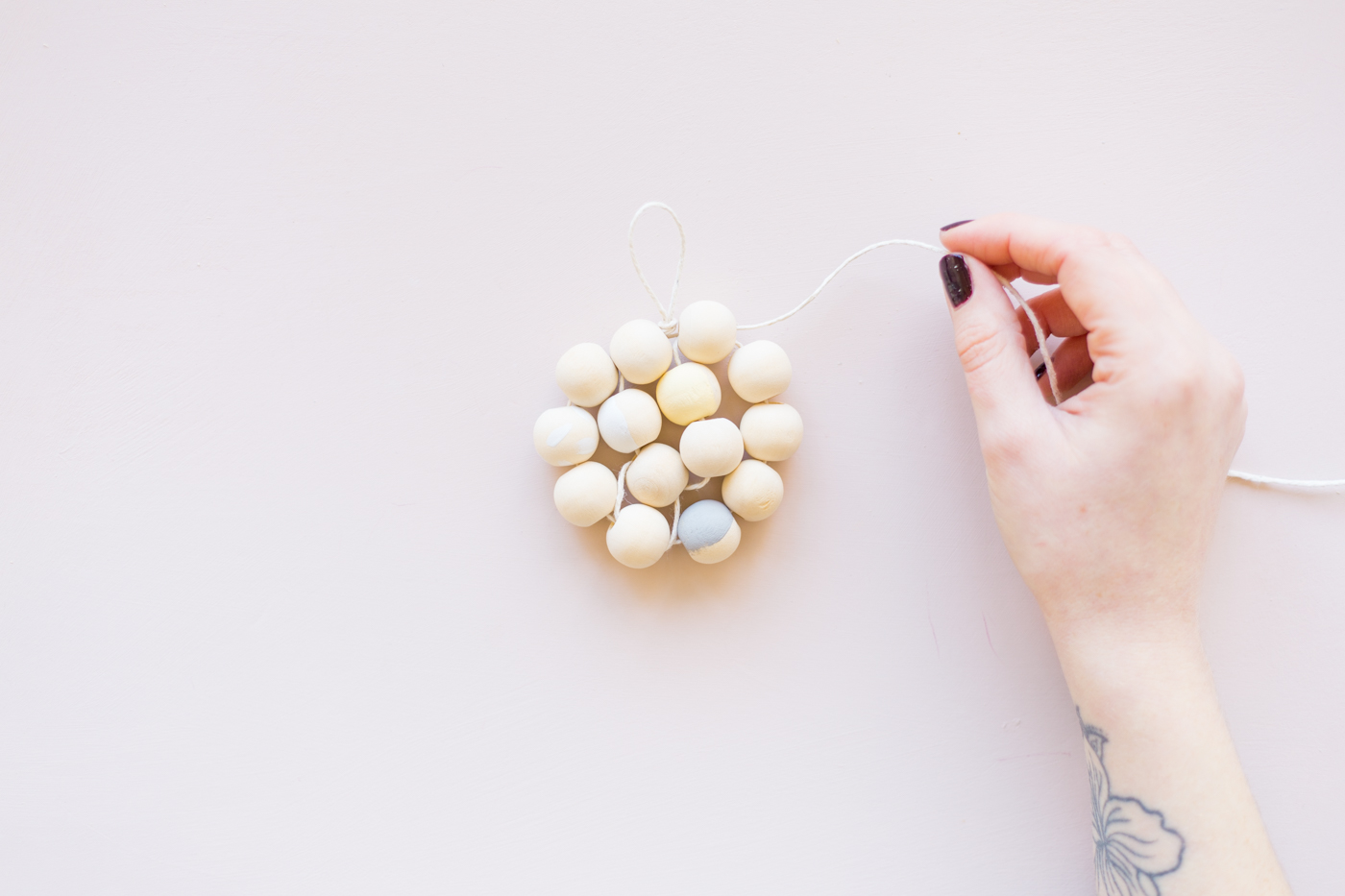 6. Finish the inner ring with two more beads threading back into the outer ring as and when you need to to keep all the beads securely in place.
7. Once you have a sturdy structure make your way back up to the cord loop going through the beads. Tie the end of the cord to the knot and trim off the excess cord.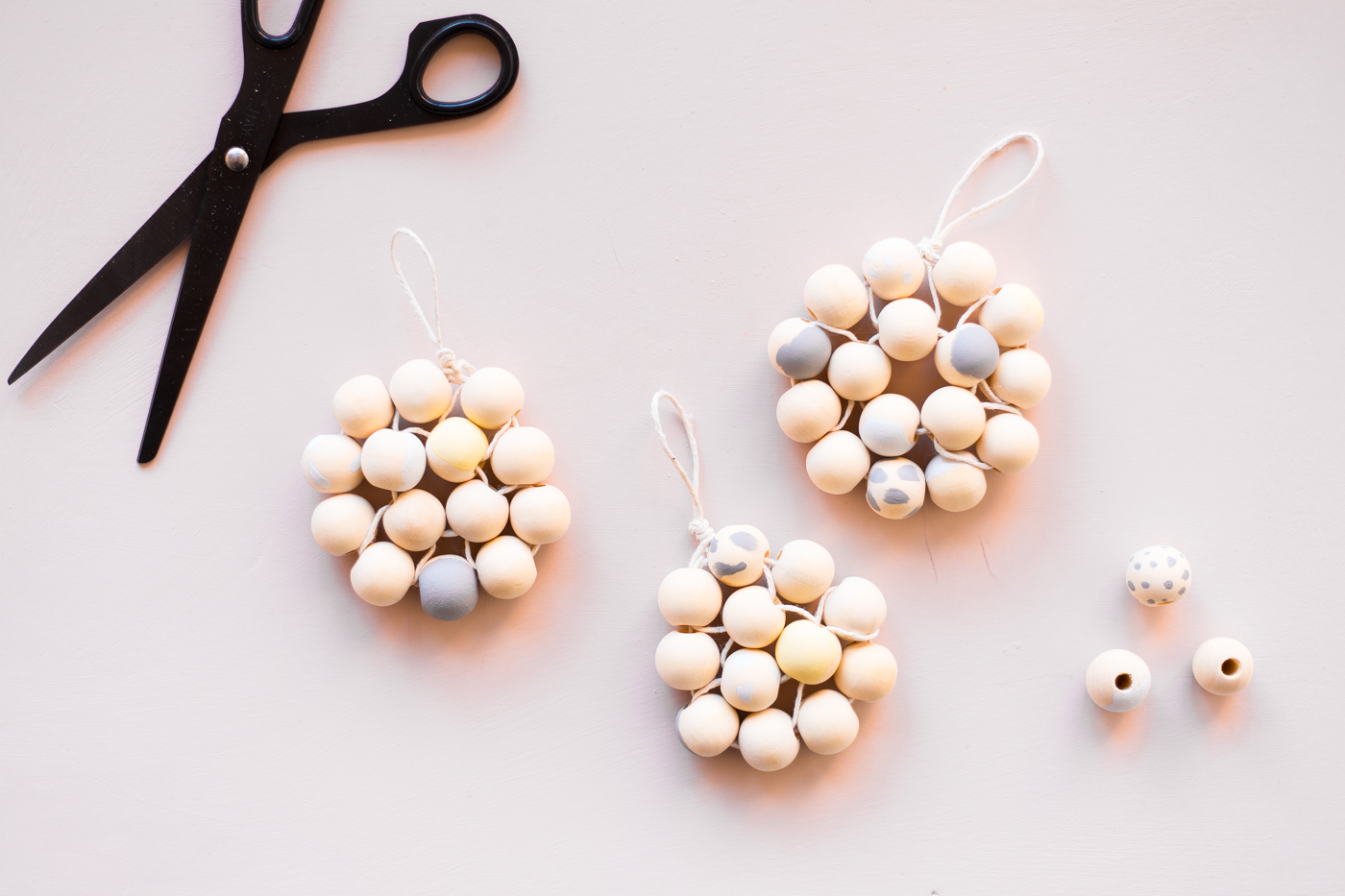 Find some beautiful washitape and secure the loop to your gift. If you struggle to remember which topper belongs to each person you can always add a little initial on one of the beads for that added personal touch.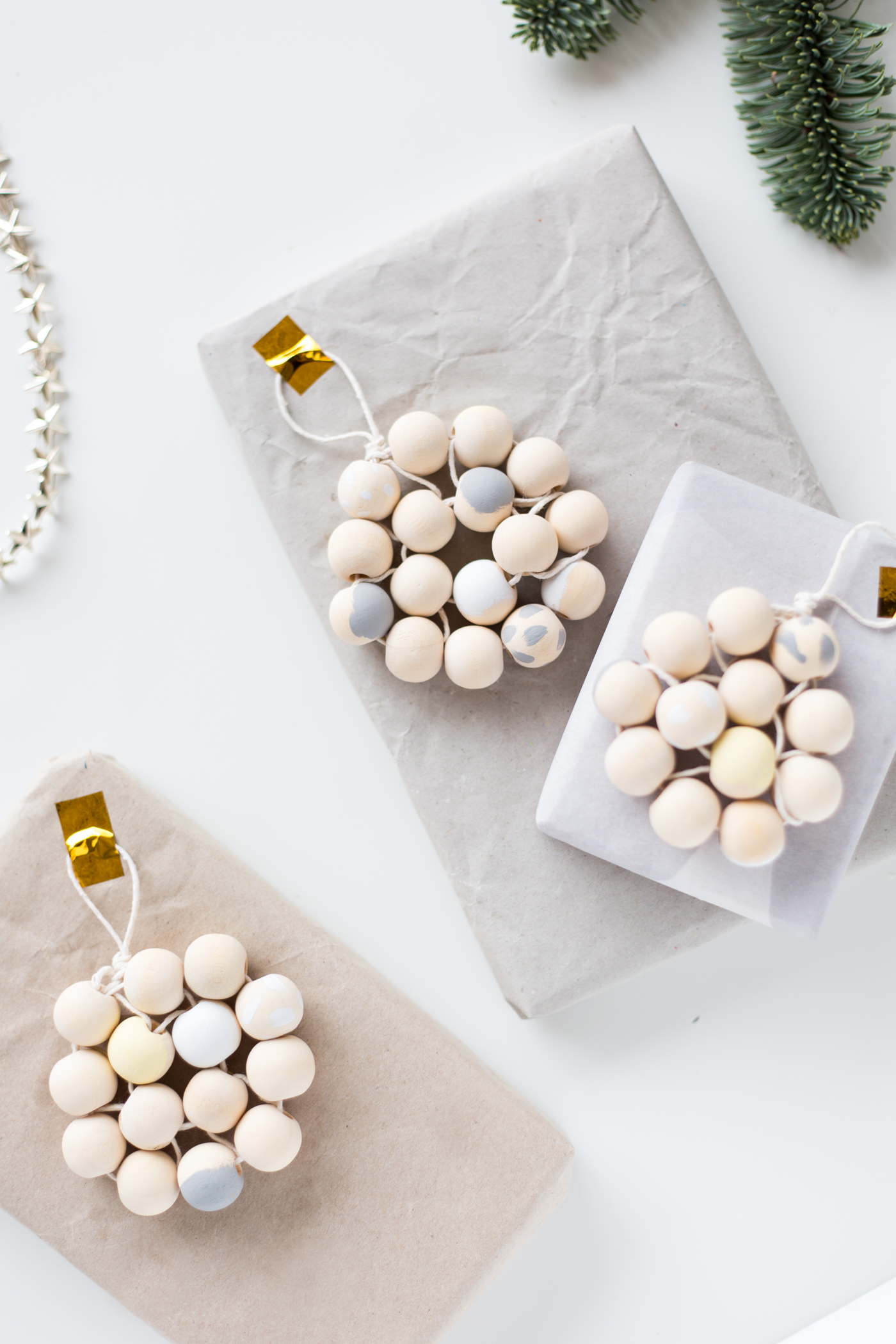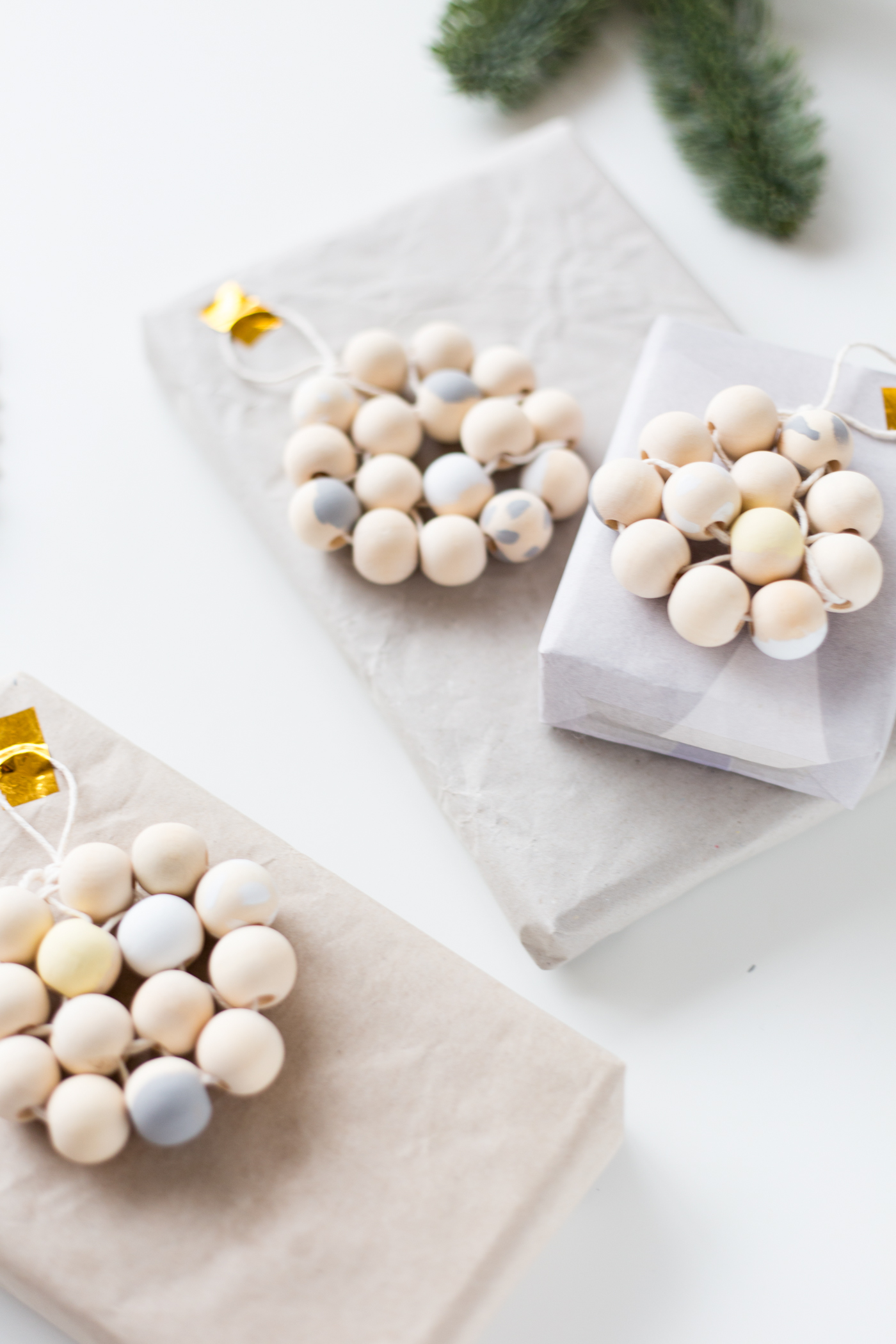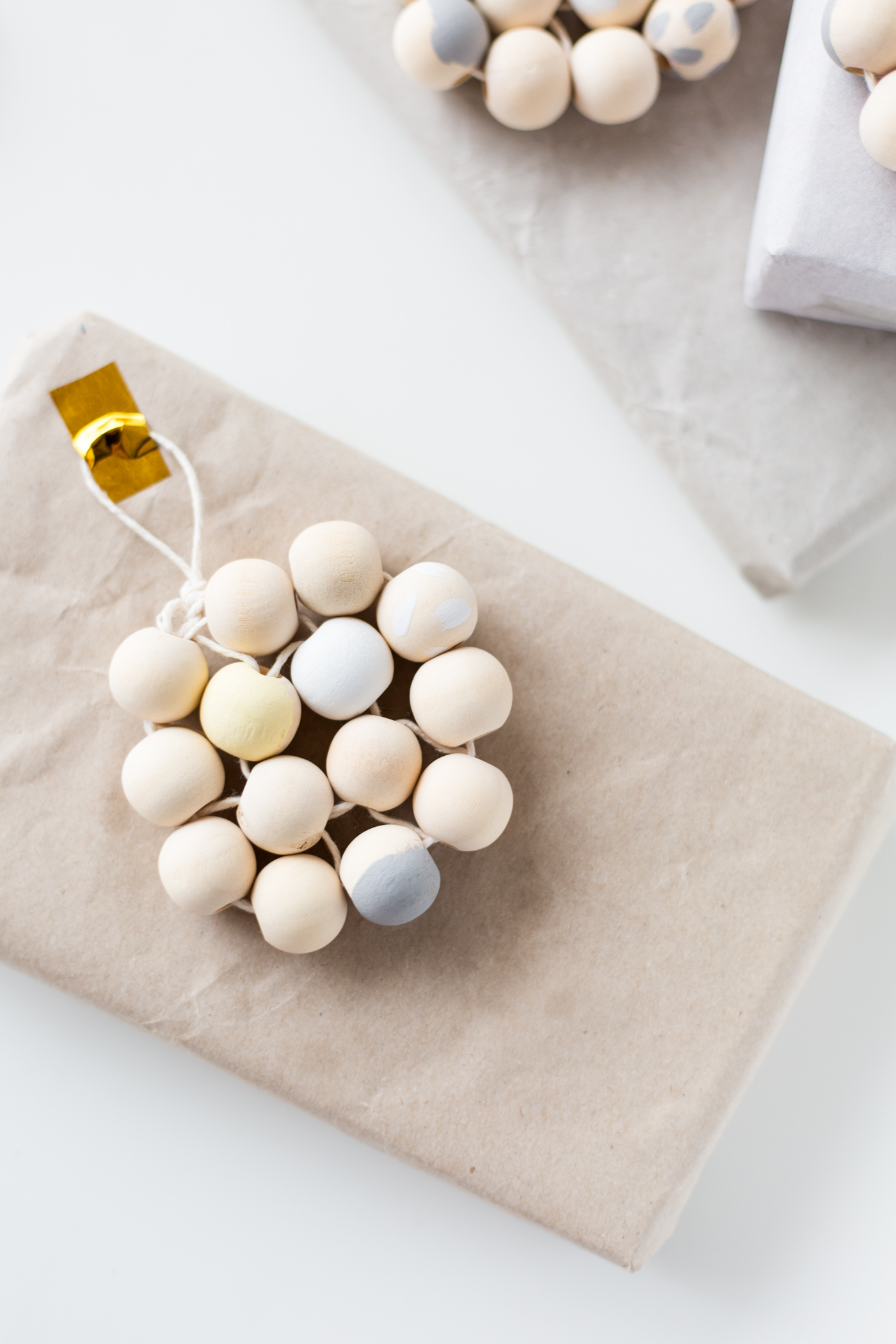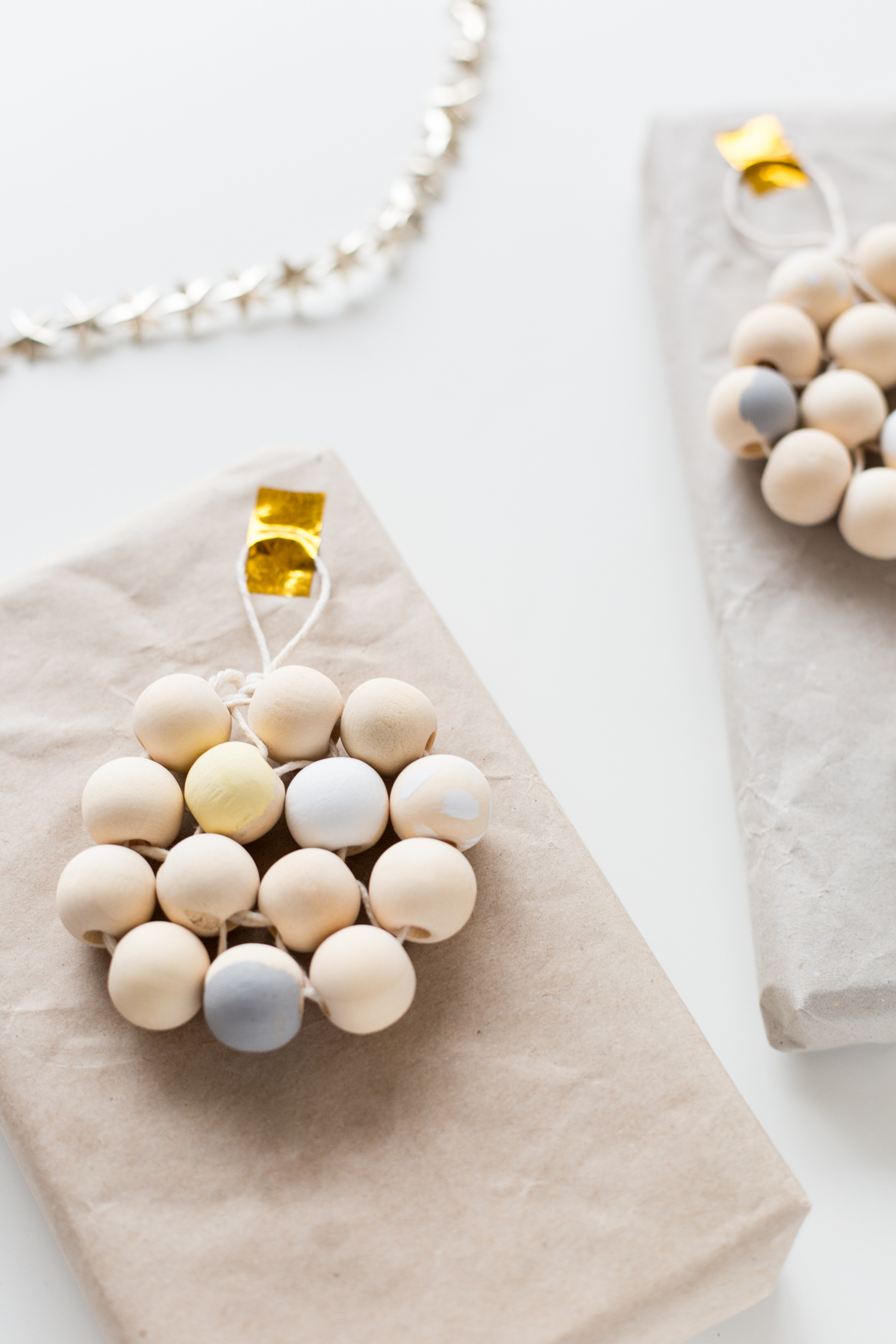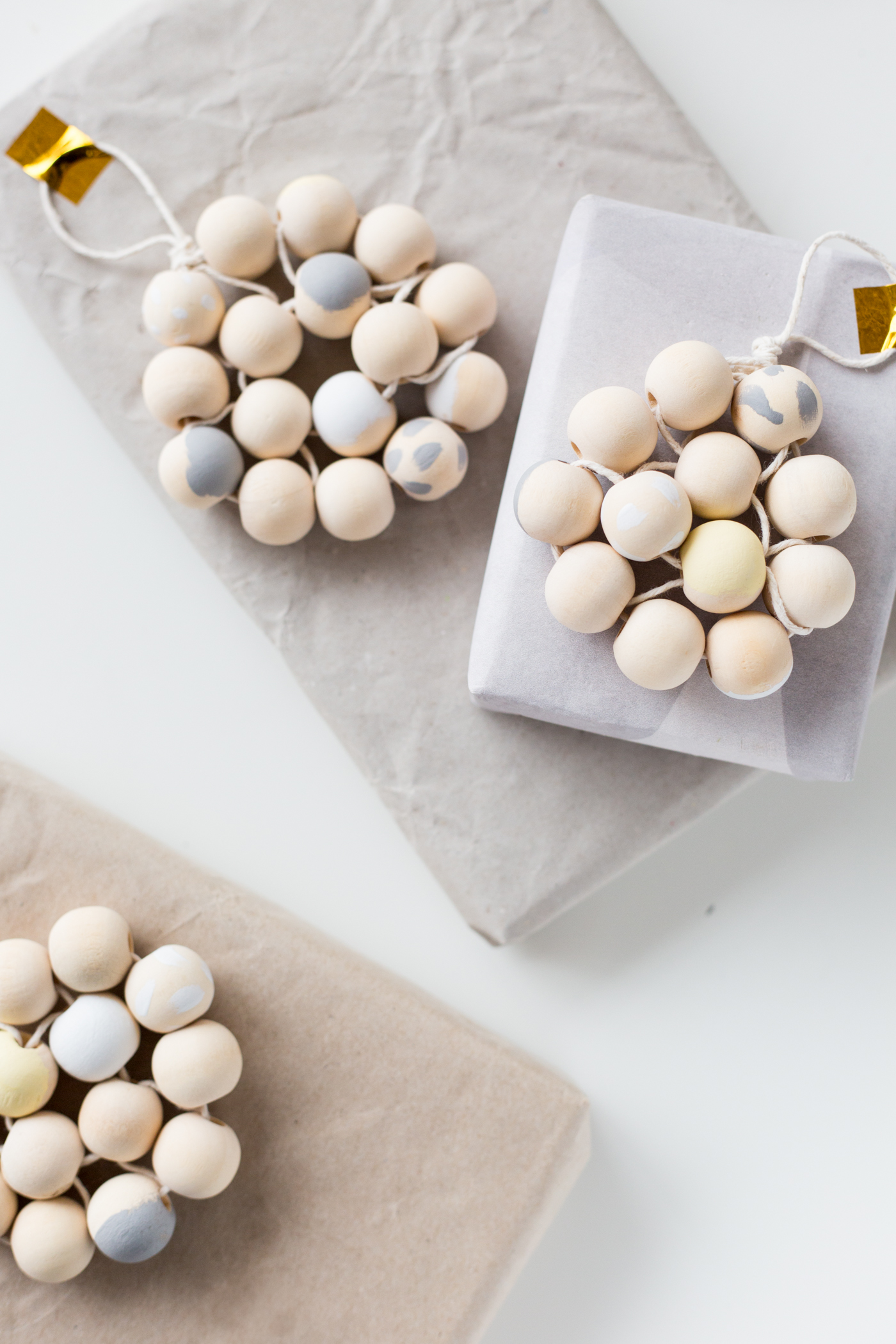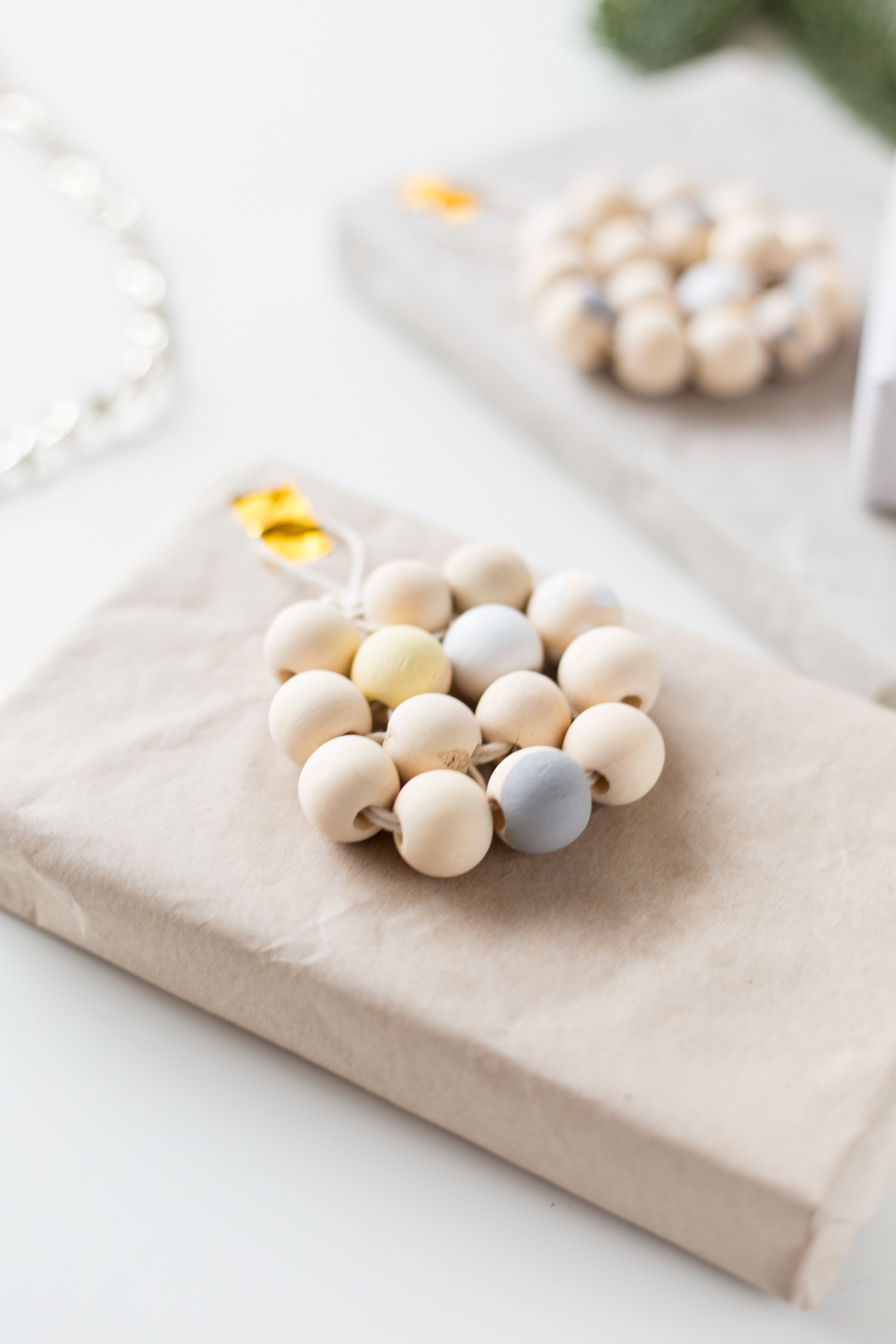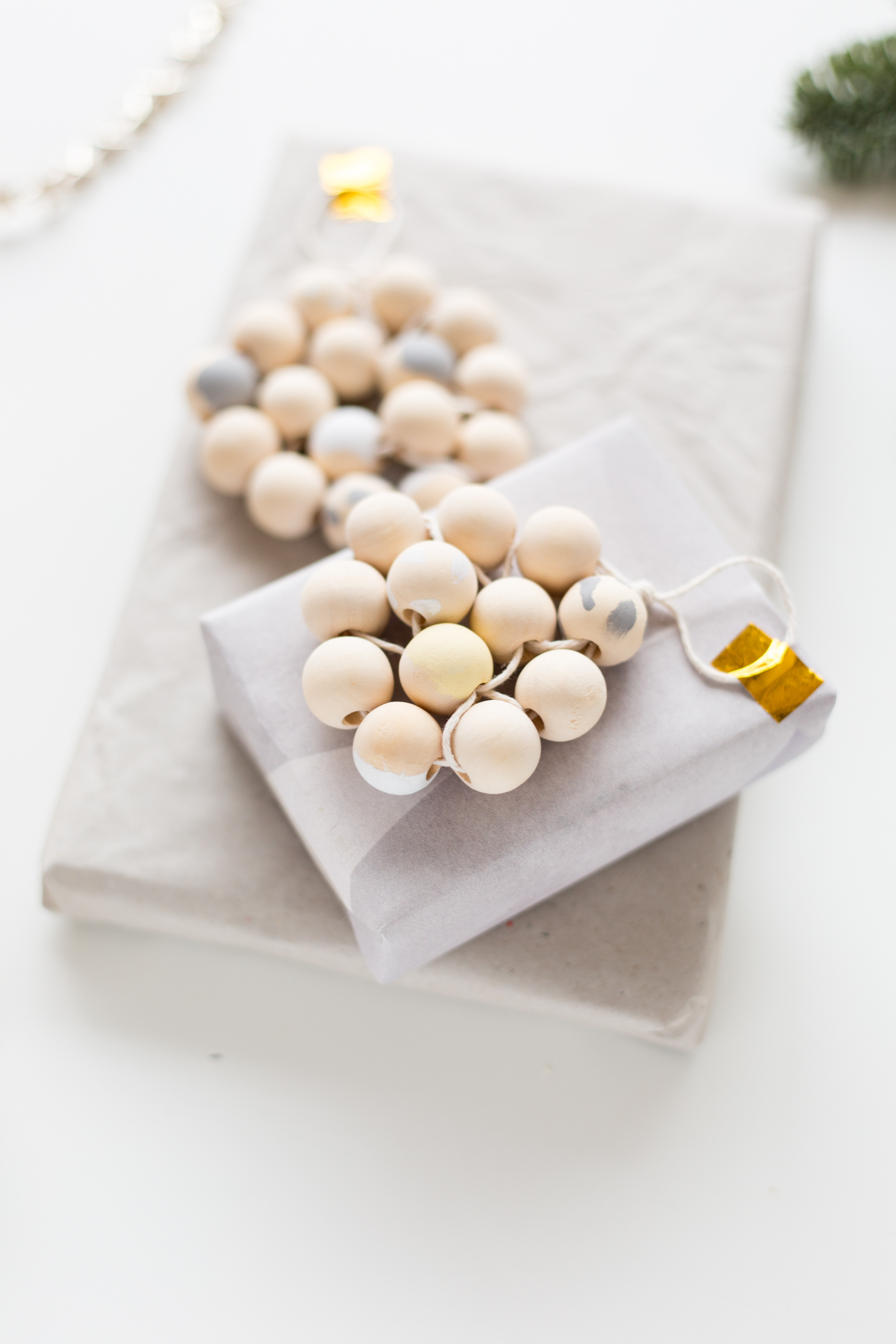 If you love making these as much as I please share yours with us on Instagram using the hashtag #12ShadesofChristmas
*This post was sponsored by Dulux. Thank you for supporting the companies that support Fall For DIY