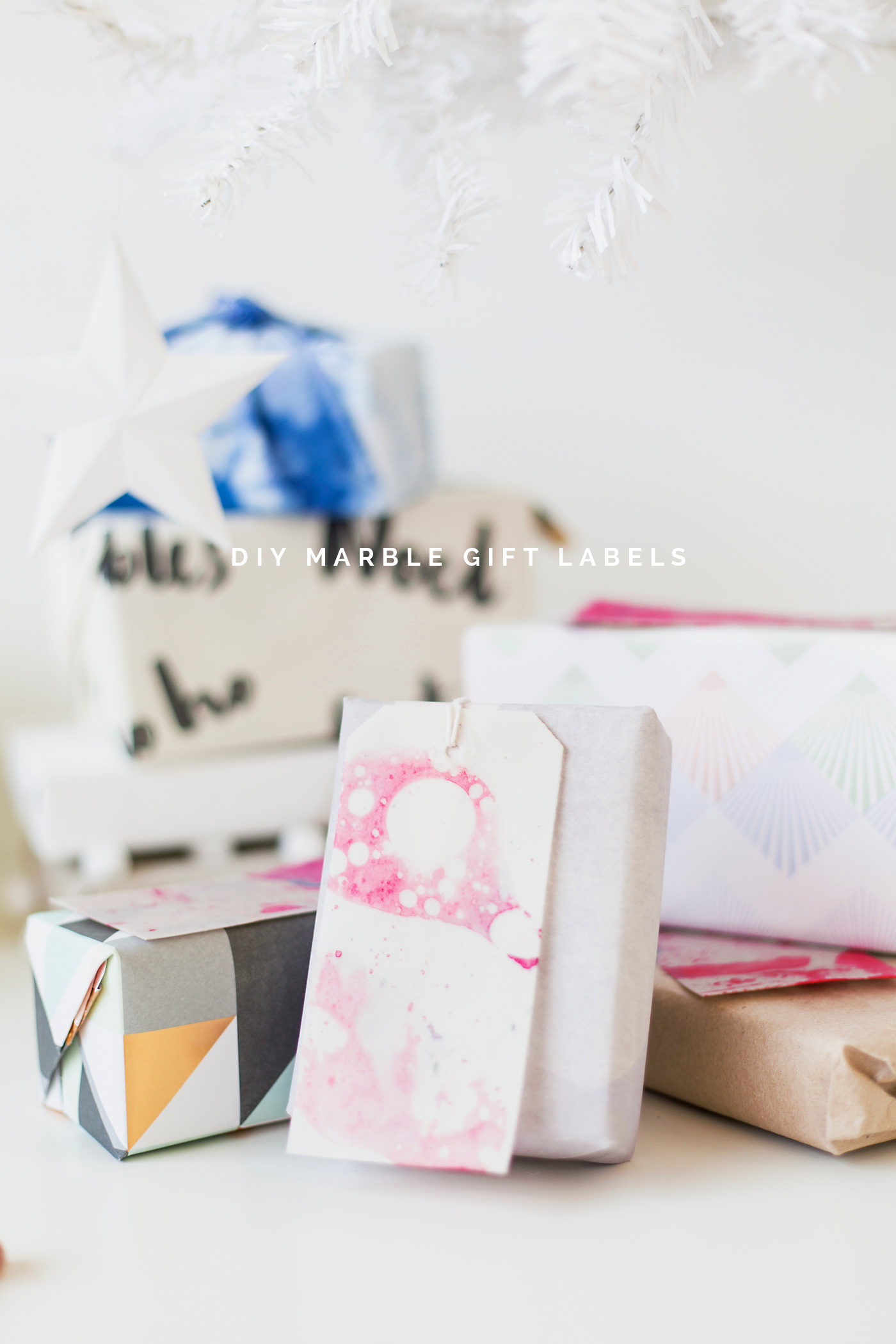 One of my favourite ways to be creative during the festive season is through gift giving. If you are one of those super organised people who start preparing for Christmas in June, then you may already have been busy making gifts for those lucky loved ones. But if you're late to the game like me, you still have time to add a personal touch to your presents without missing out on all the festivities. You don't have to lock yourself away for the next month working your fingers to the bone. Cinderella you will go to the Christmas party.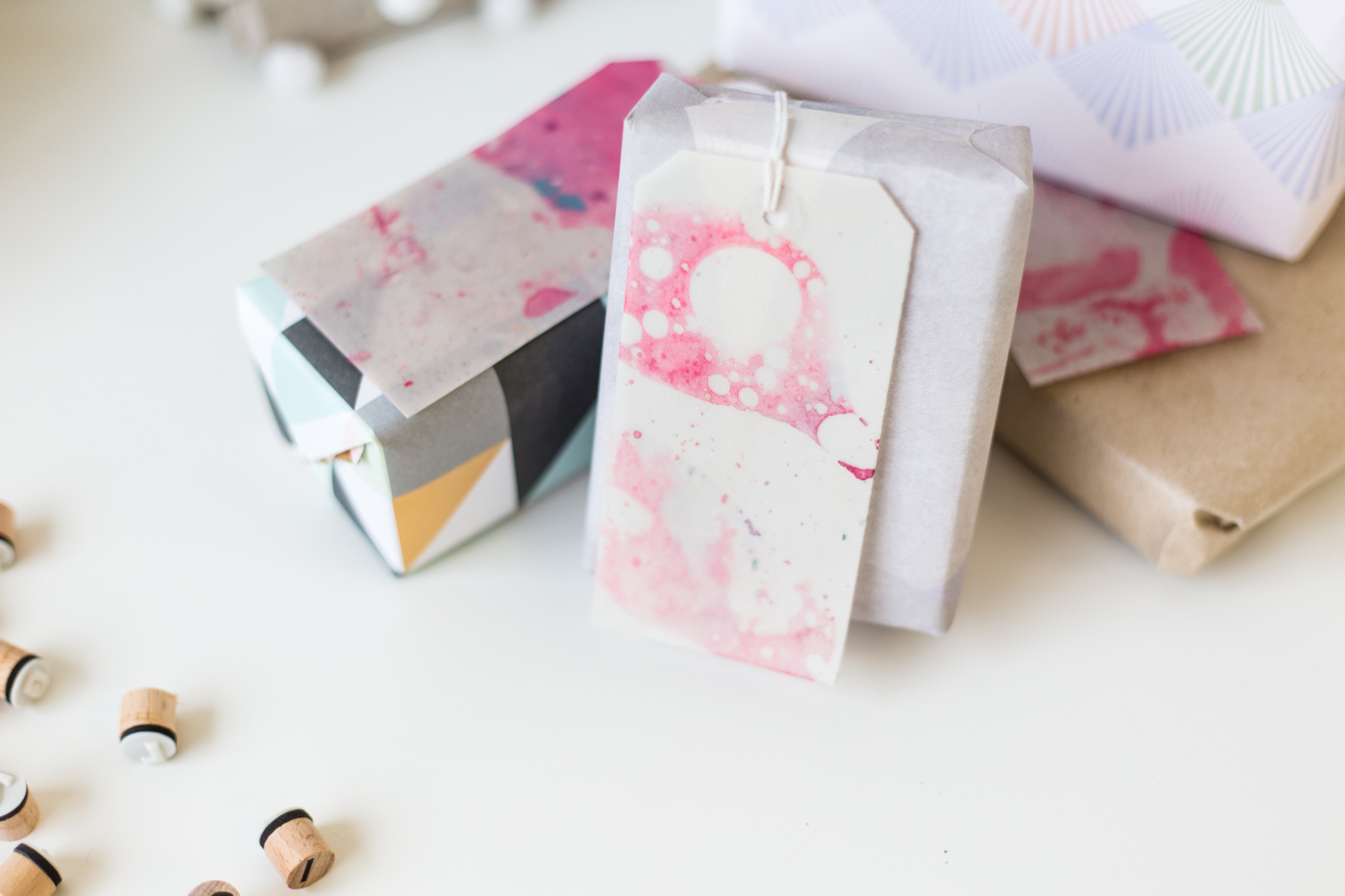 Your gift wrap is a great place to inject your creative imagination. You can start small and wrap with a simple paper and add on something special with tags, toppers and accessories to add an individual element in minutes. This is a great DIY to try on a cold afternoon over a glass of mulled wine and a mince pie and a great way to use your Dulux tester pots!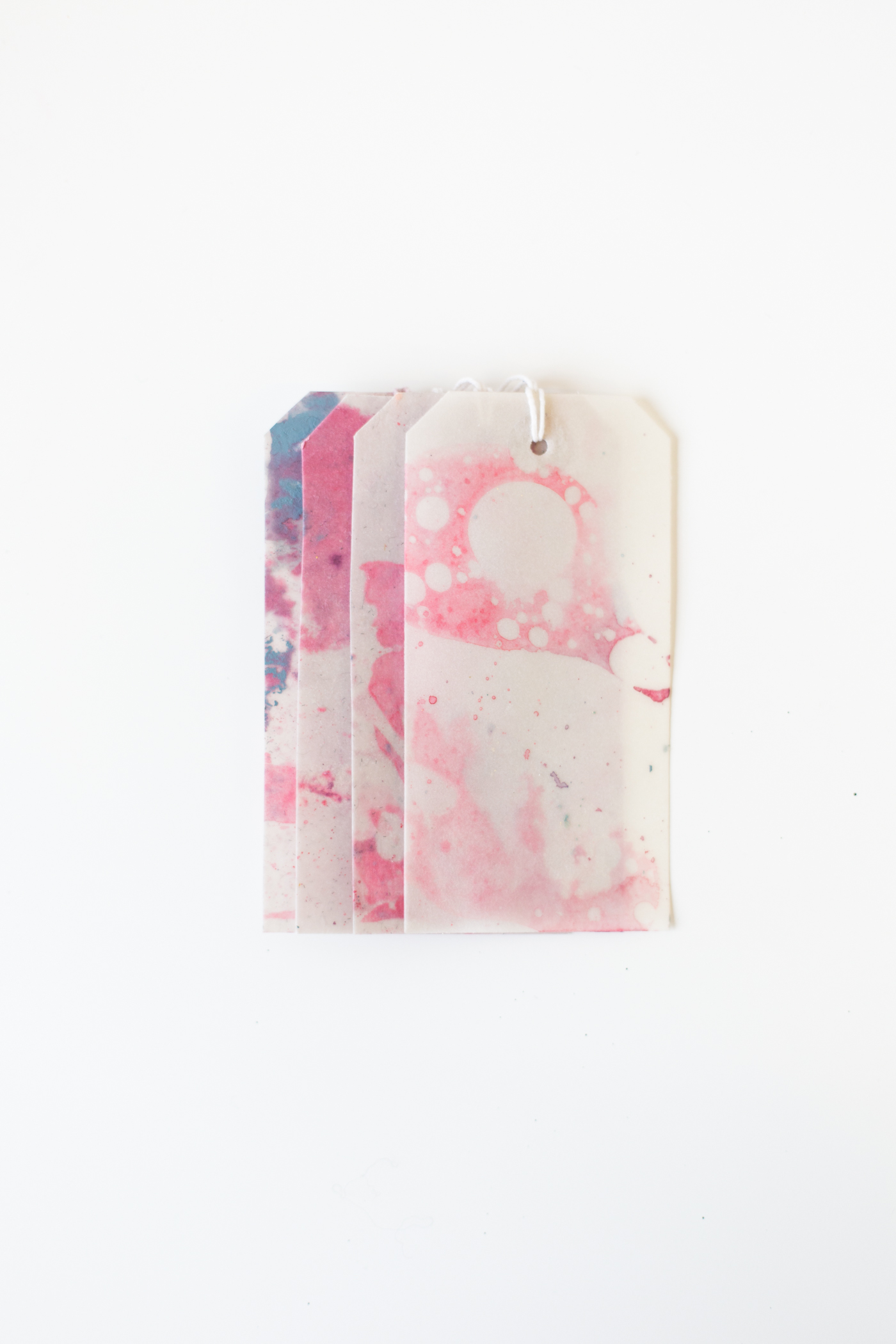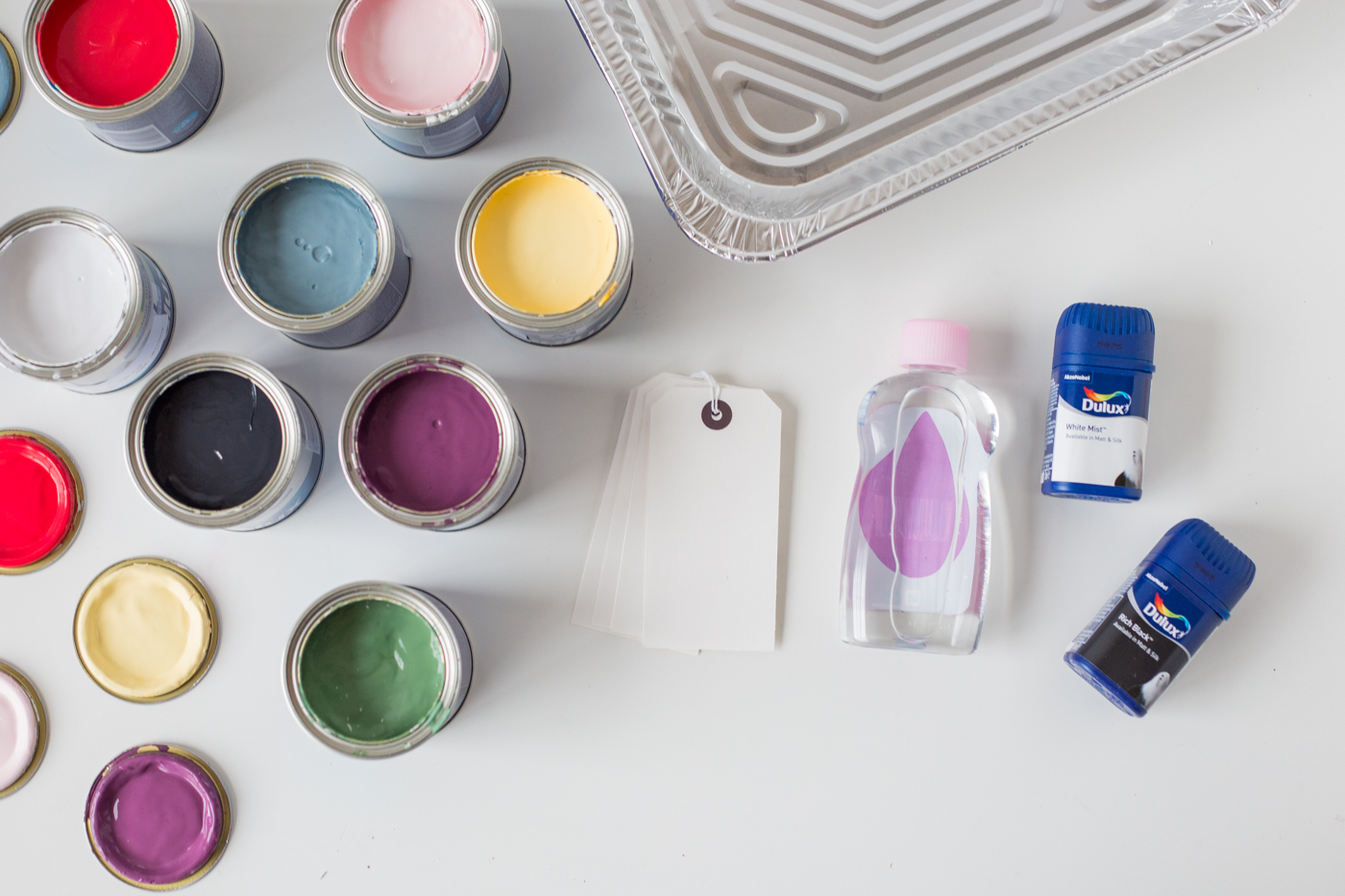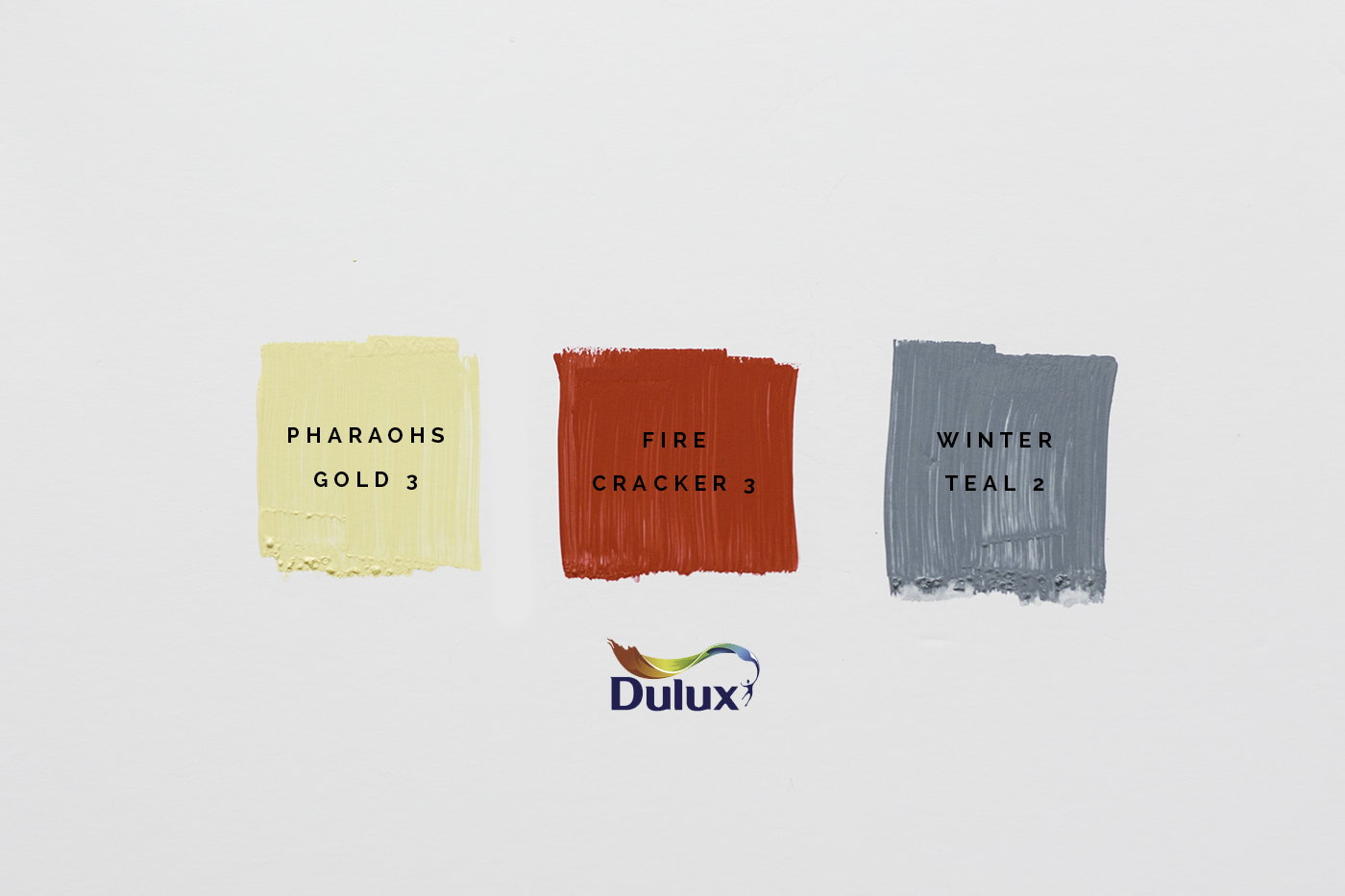 Materials:
30ml Dulux Tester Pots 

Baby Oil

Foil Tray

Disposable Cups

Lollipop Sticks

Luggage Tag Labels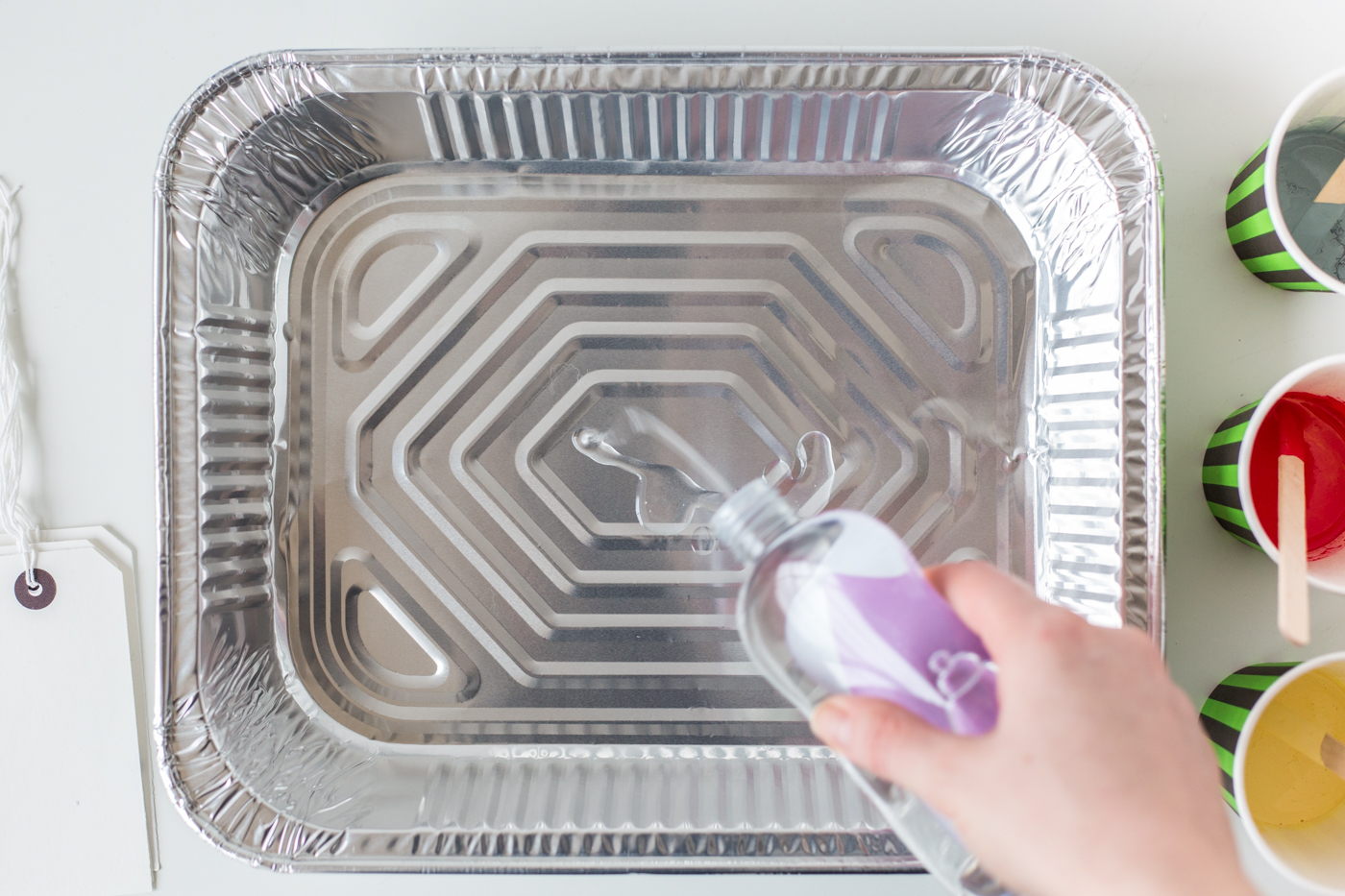 1. Traditionally marbling is done by adding an oil-based paint to water. The oil floats on top of the water and is easy to pick up when you lay over your paper. We are inverting this technique but it's important to remember these properties as we go. First of all squeeze a thin layer of baby oil into the foil tray. You need to keep this very shallow so the water-based paint doesn't sink right to the bottom.
2. Next mix your paint with water at a 1:10 paint to water ratio. This will water is down quite considerably but the colour will still be vibrant.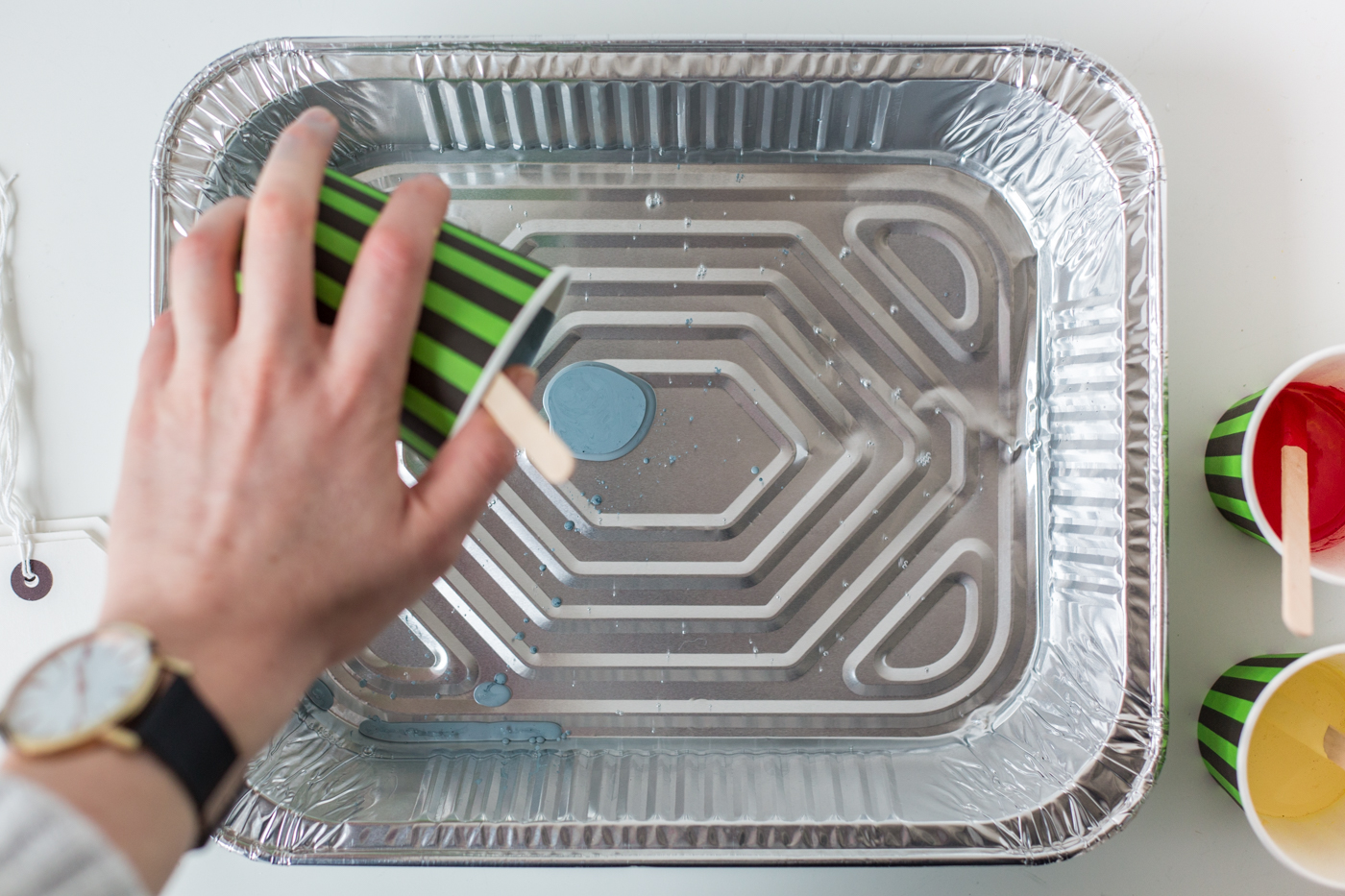 3. Holding the container your paint is in close to the surface of the oil slowly pour the paint into the tray. Run a lollipop stick through the paint a number of times to begin the marbling process.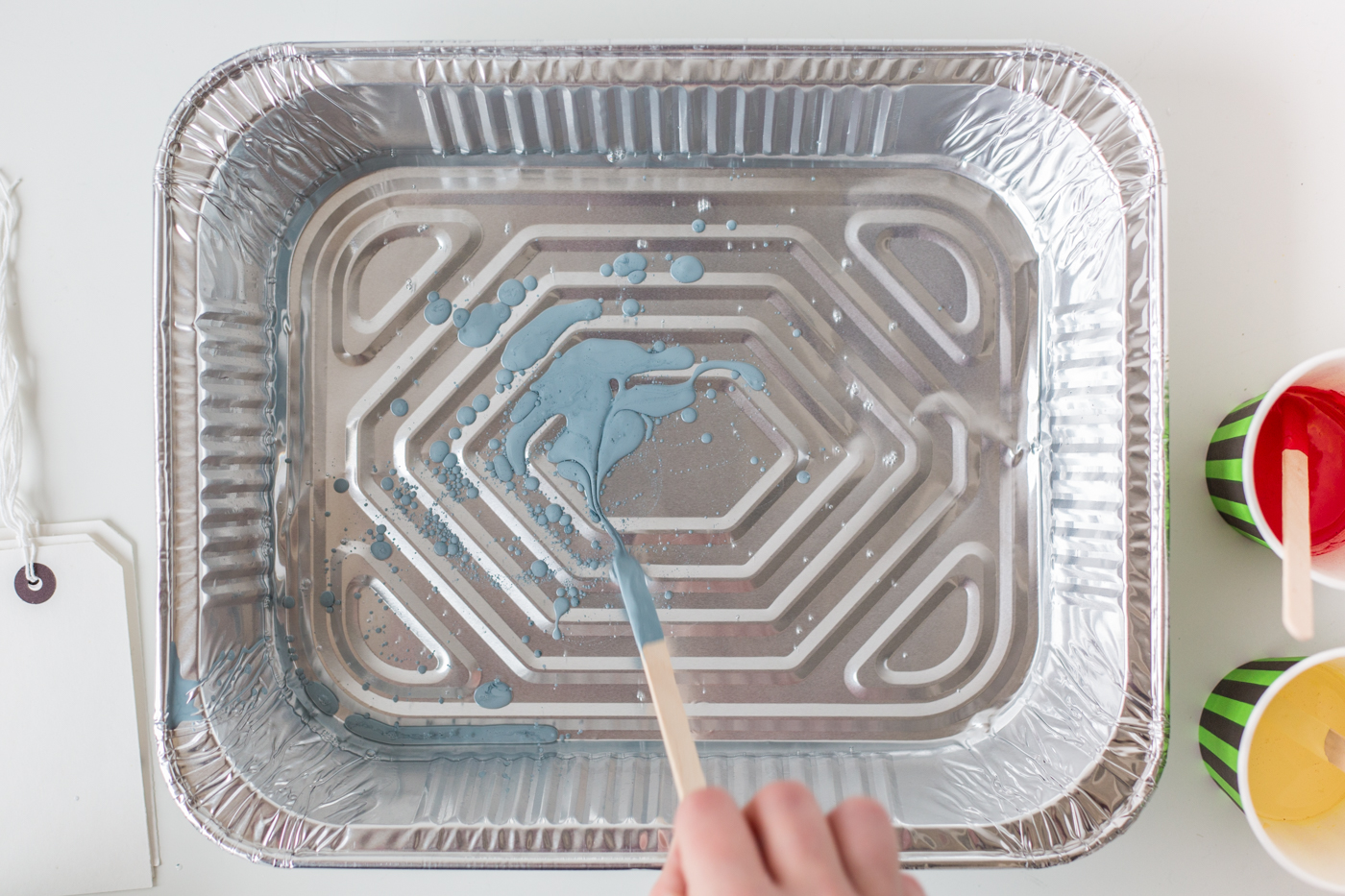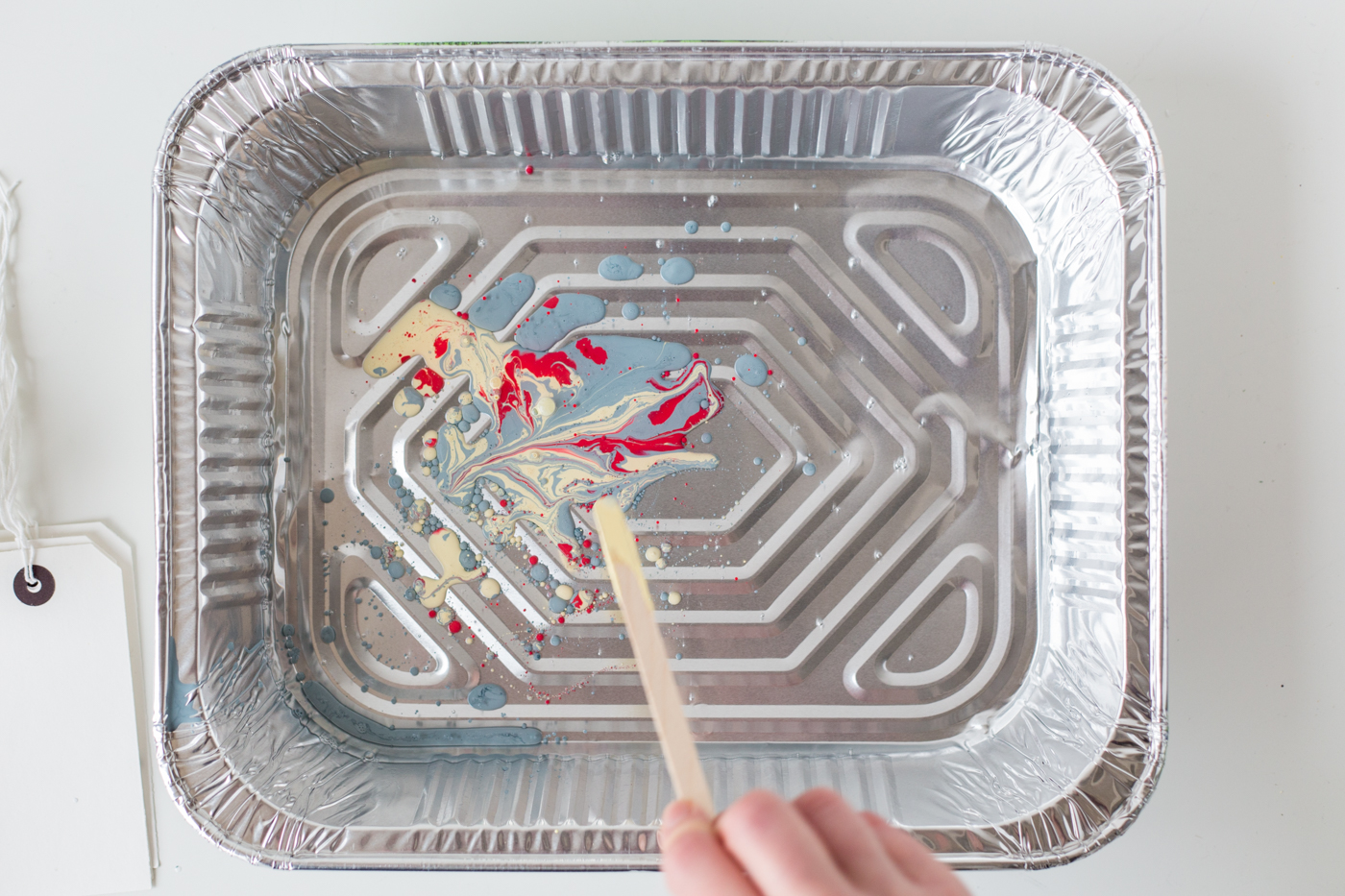 4. Add in different colours using the same process.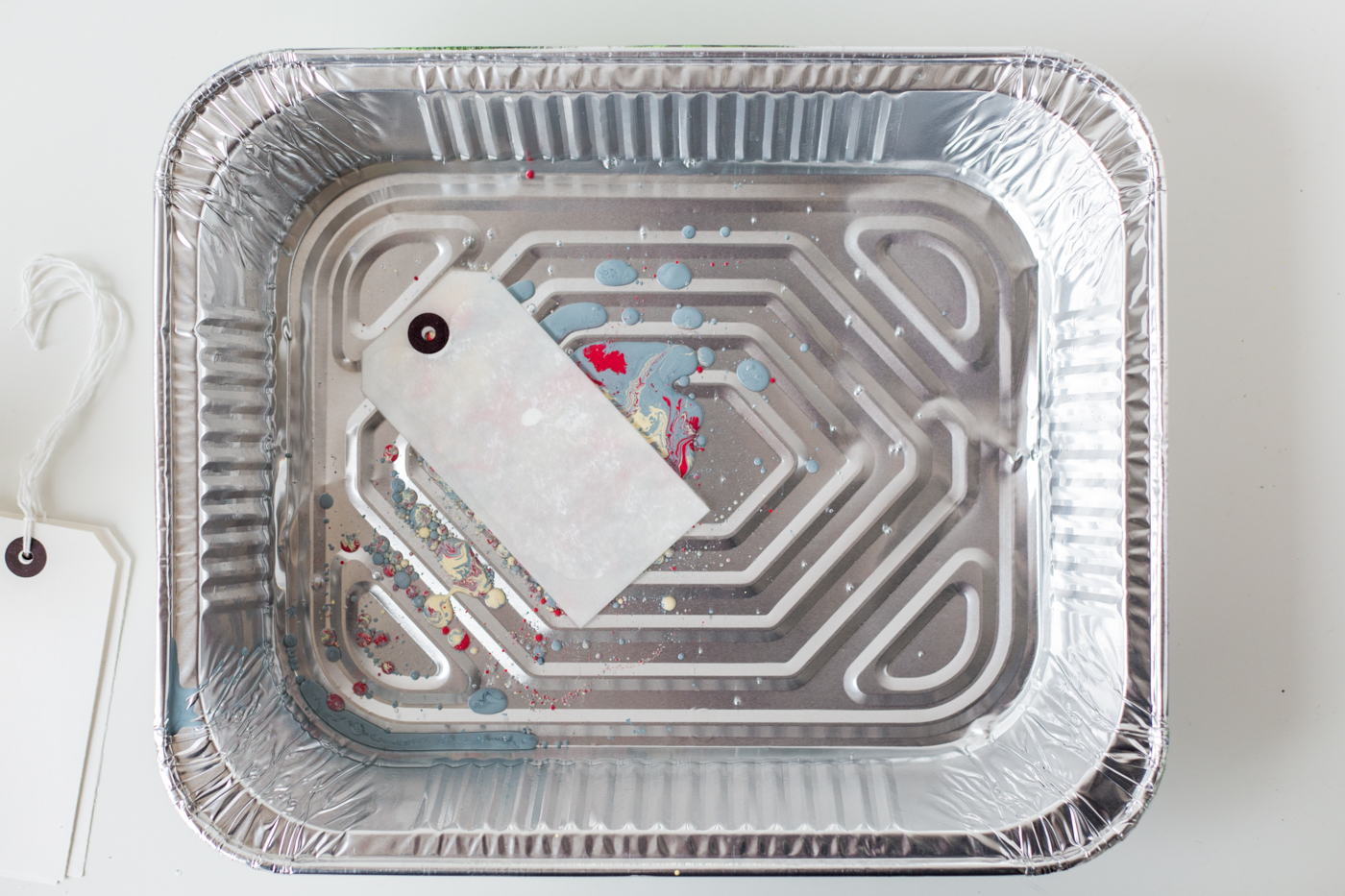 5. Lay the label over the top of the paint and oil. The oil will coat the label giving it that transparent look, which I personally love! After a couple of seconds life the tag out of the tray and lay paint side up on a piece of tissue or scrap paper. Leave to dry overnight.
Due to the random nature of this technique you will most likely want to make many labels. You can also use this technique on larger pieces of card. Cut these into tag shapes and punch a hole in the top.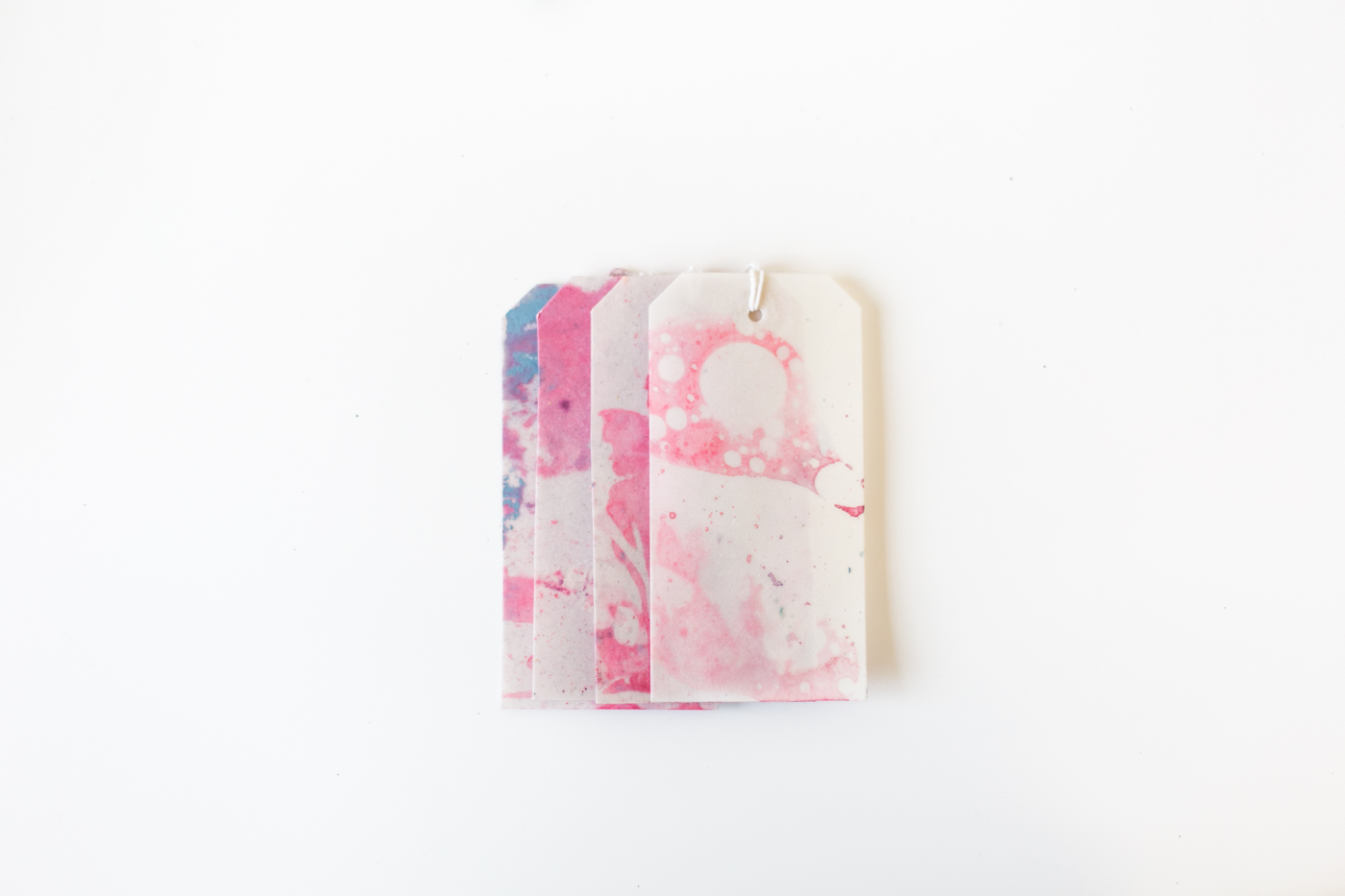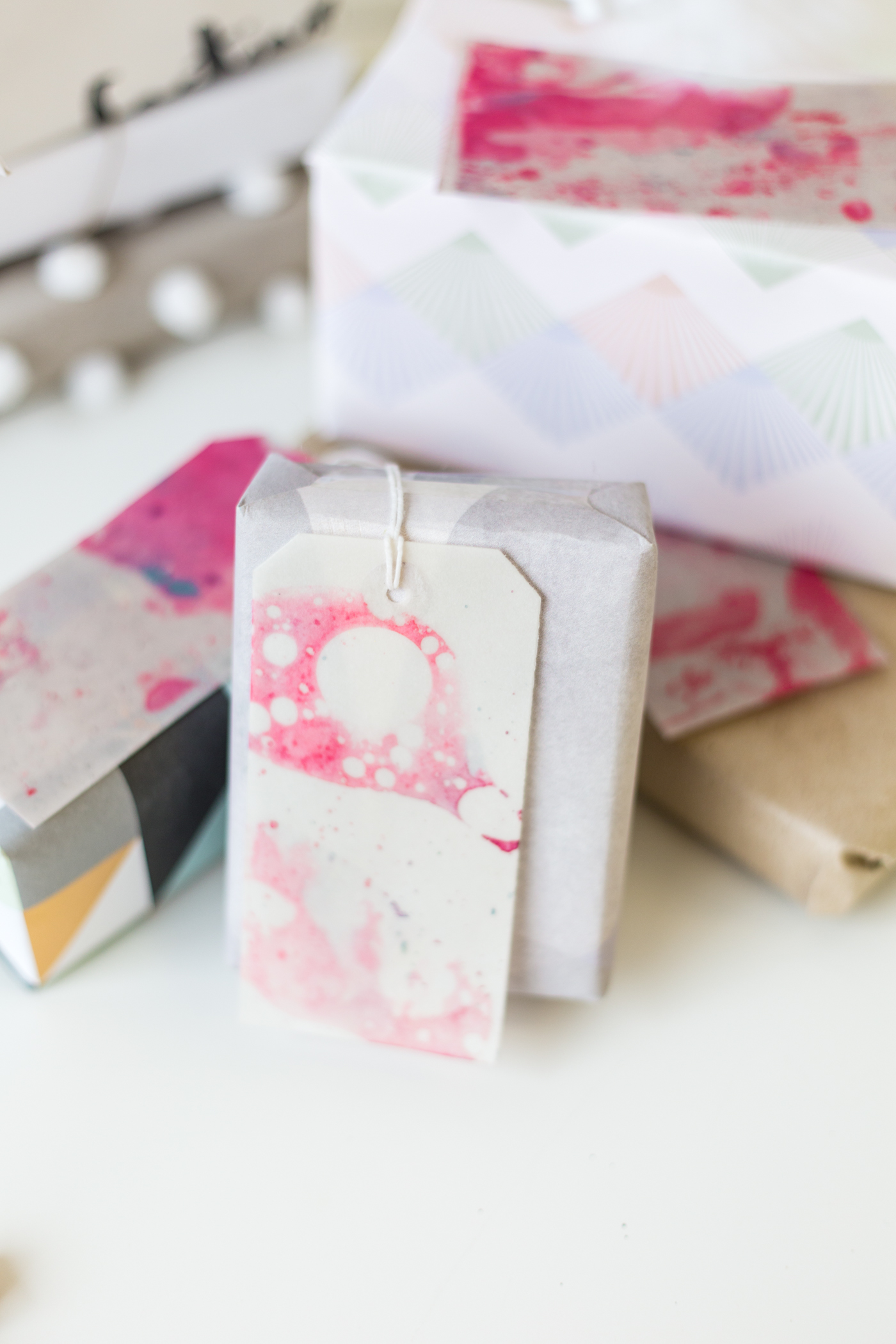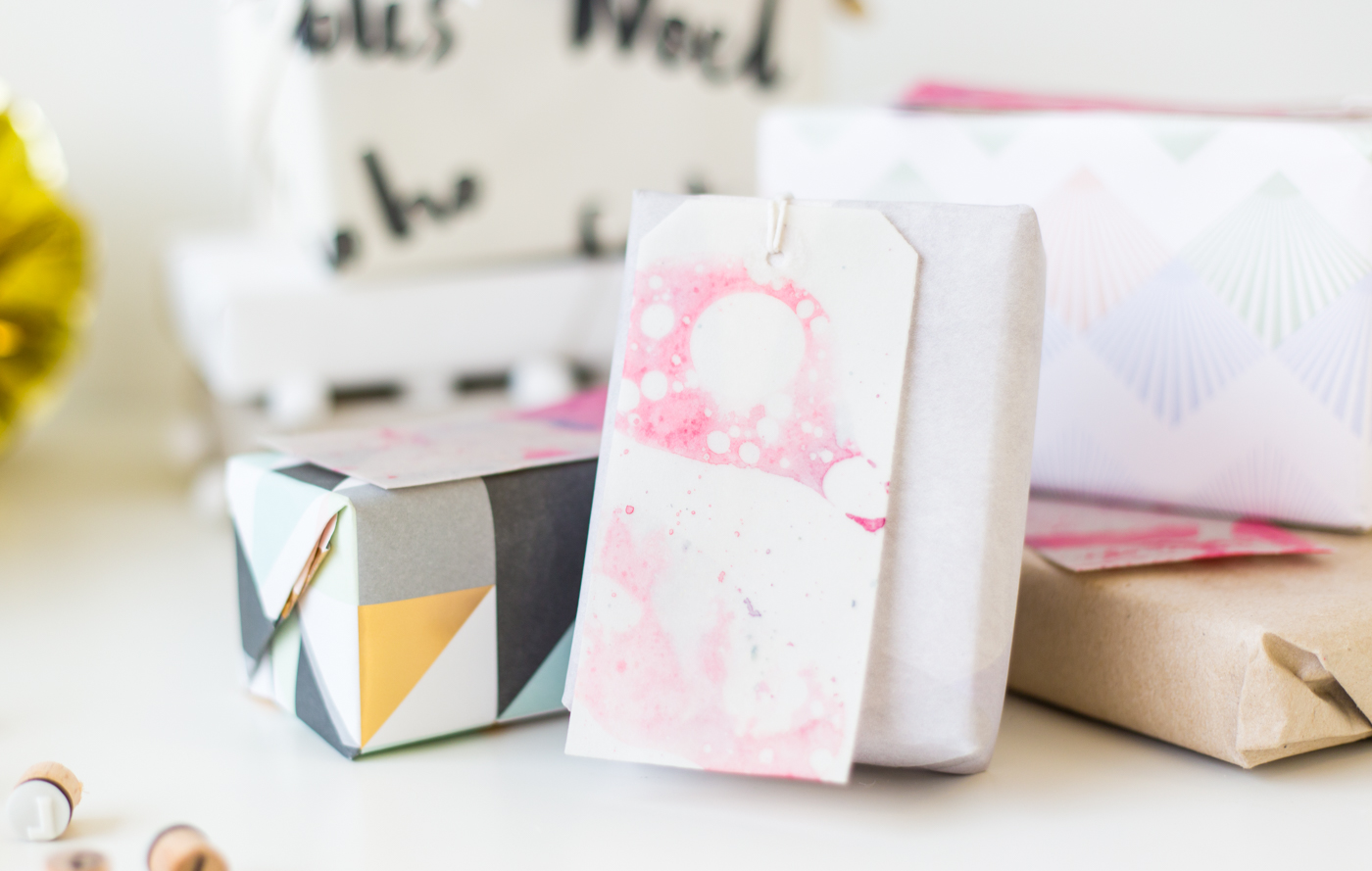 Unfortunately once the tags are coated in the oil you will have a difficult time writing on them. Instead use a clean tag to write your message and double up the labels on one piece of string together. I love to see the random results marbling creates. Please do share any labels you make with your Dulux testers by tagging a picture on Instagram with #12ShadesofChristmas.
*This post was sponsored by Dulux. Thank you for supporting the companies that support Fall For DIY