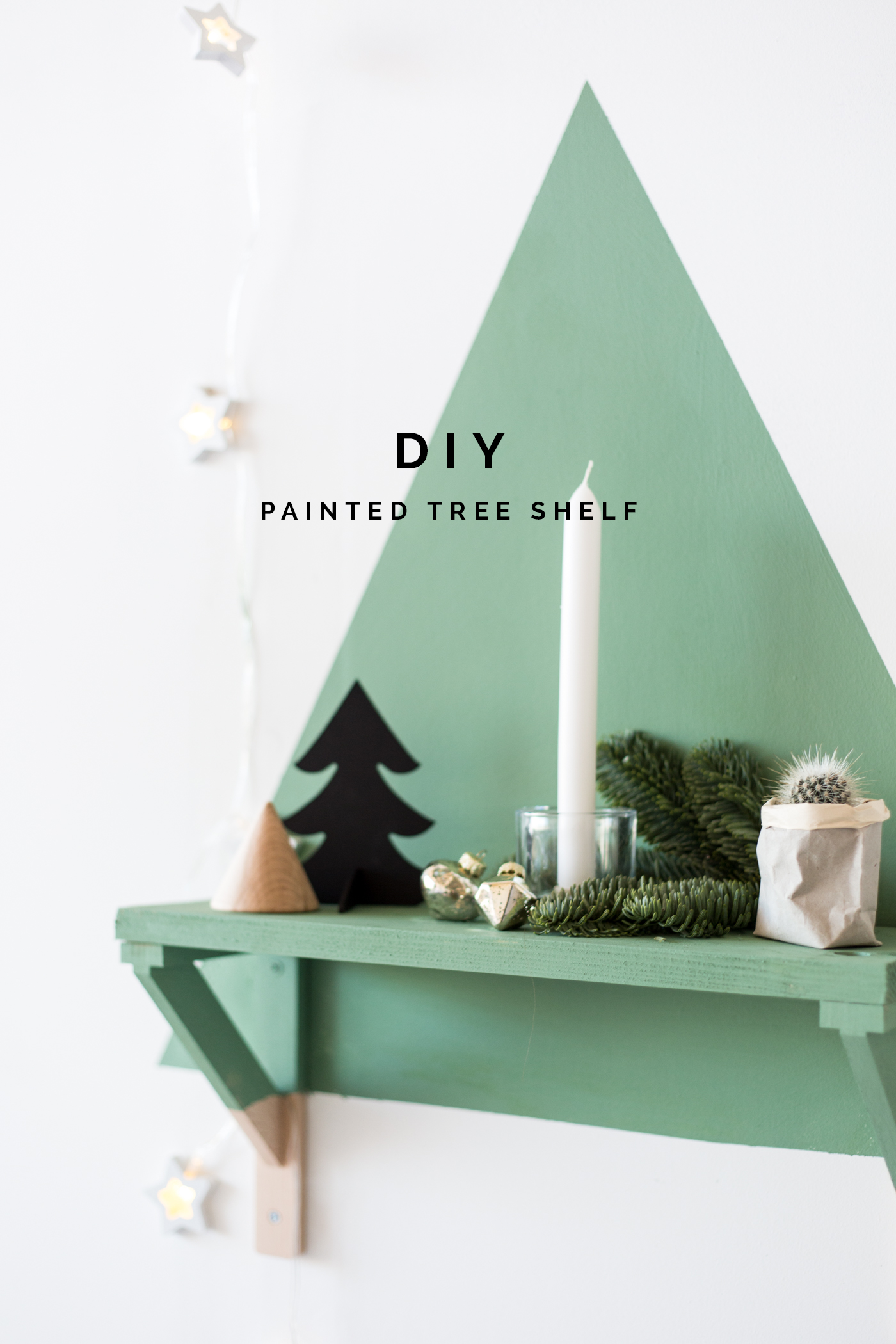 I've always been a little scared to explore colour with my Christmas decorations. It's just so easy to get it wrong and make it all look, well, a little, let's say… gaudy. Looking back I've found that I tend to shy away from the more colourful side of Christmas and as a consequence my decorations have been left lacking the spirit of the festive period. I love the Scandi winter look but is it possible to achieve this and add fun colours in the process? Well apparently it is! Lucky for me Dulux were on hand to help me pick out a colour palette that has all the makings of a colourful Christmas, without stretching me too far out of my comfort zone.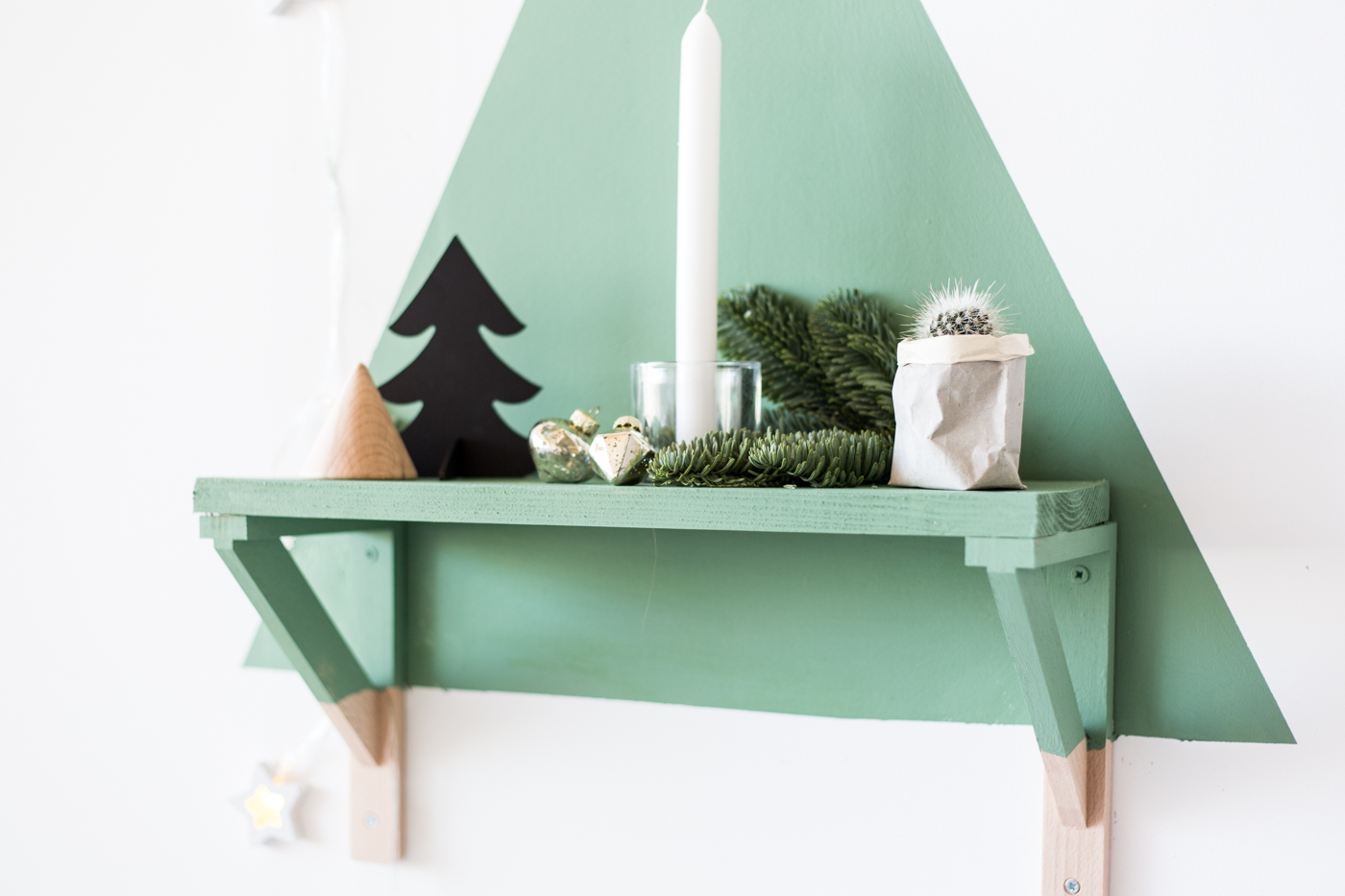 Over the next 12 days I'll be exploring these colours each day with a new quick, easy and inexpensive tutorial – each one made with only a tester pot (or less) of paint. Personally I love using tester pots for my DIY's. They are a really easy way to get the exact colour you want without mixing (and in my case wasting) expensive acrylic paint. Just pick out the colour you want and all the hard work is done for you.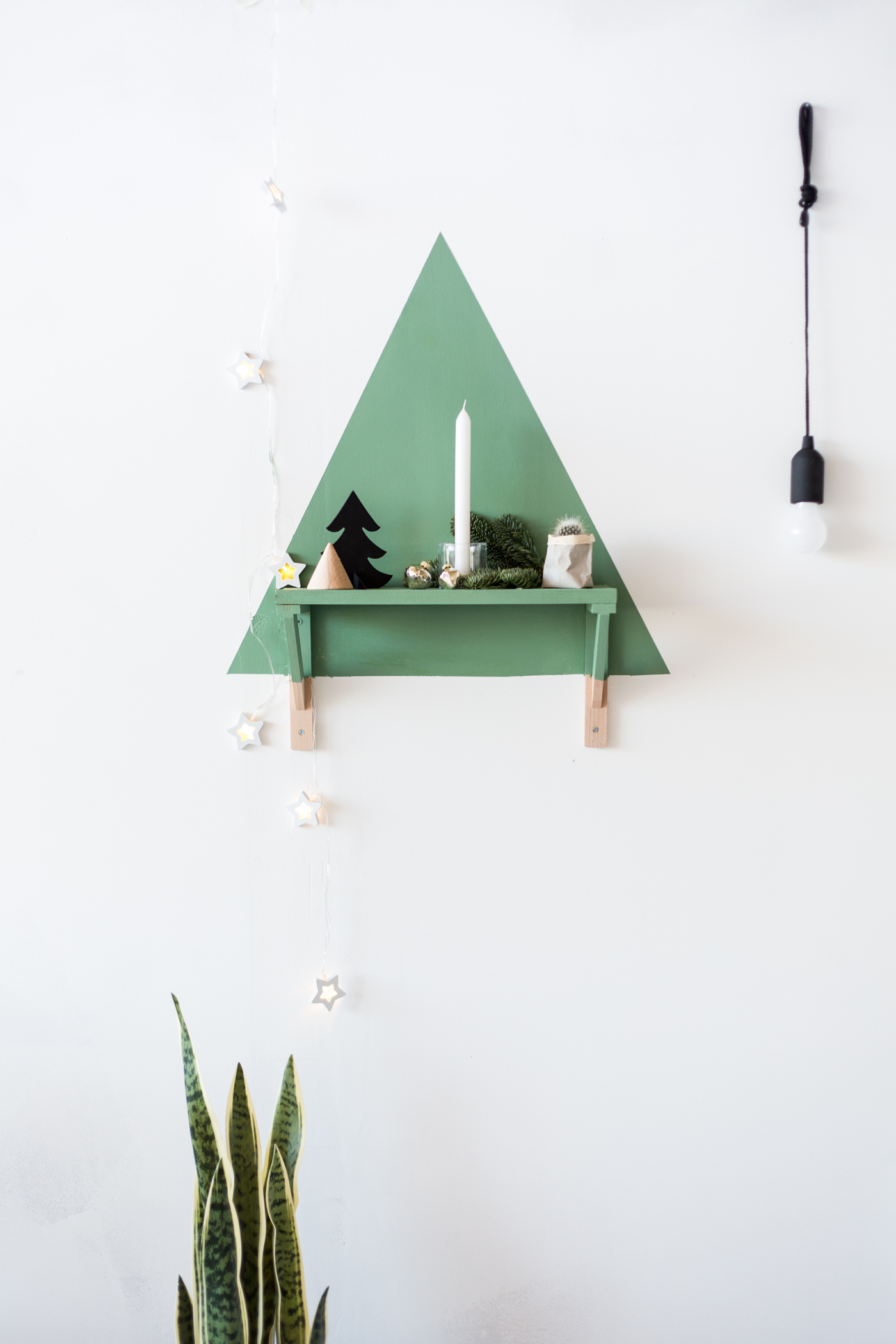 I wanted to kick off our first DIY with something that requires little time input but creates a big impact. To build and hang the shelf, then paint the wall took me less than an hour (and I was taking photos)! You might be feeling a little daunted by painting this directly onto your wall, but all you really need is a tested pot in the original colour and you're back to business as usual. Or why not choose a colour you would love all year round. This project is not Christmas exclusive. If you really can't bare the idea of painting directly onto your wall scroll down to the bottom of this post for an alternative option.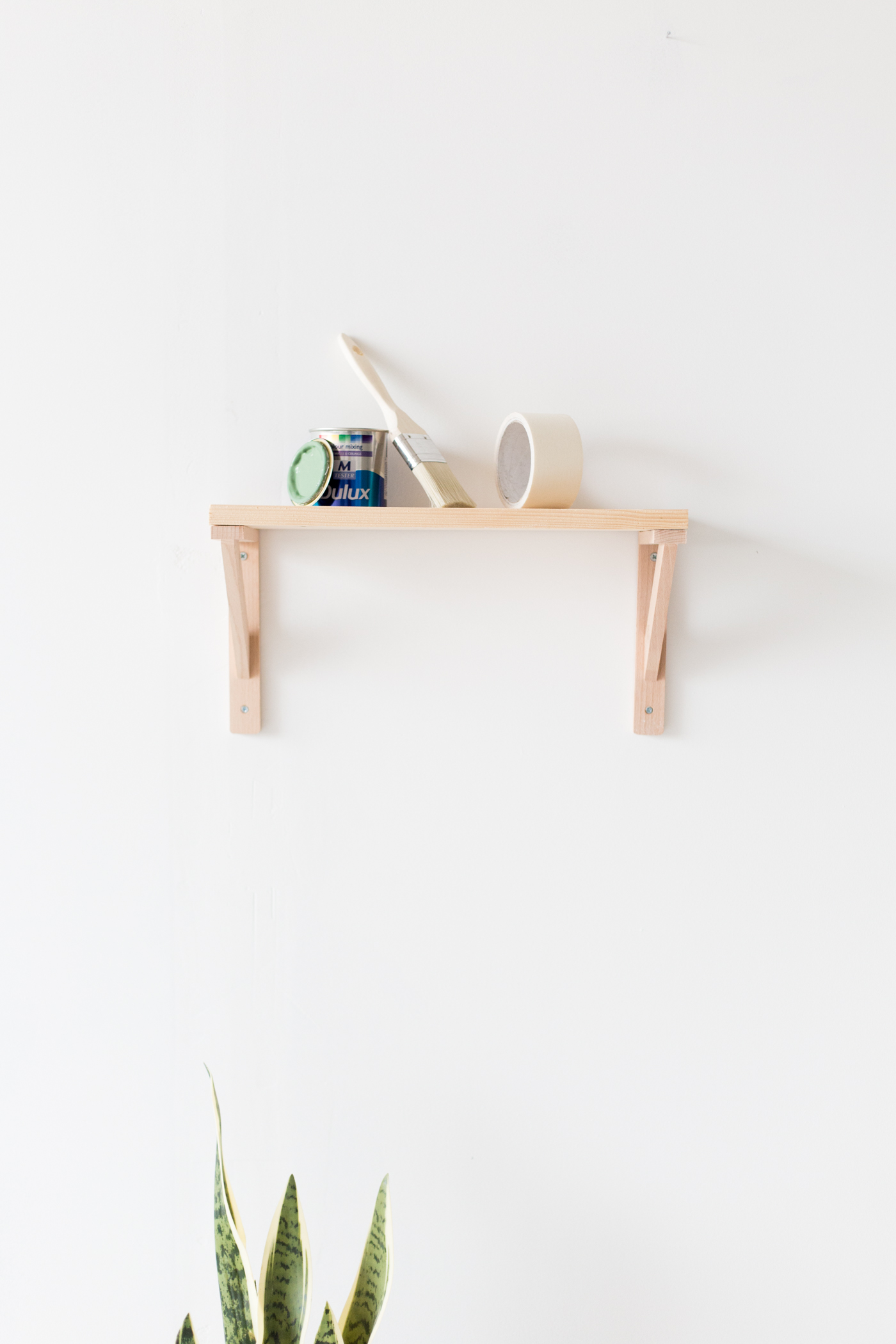 Materials
Shelf | Tester pot in Tuscan Glade | Masking tape | Paint Brush | Screws & Screwdriver
Instructions: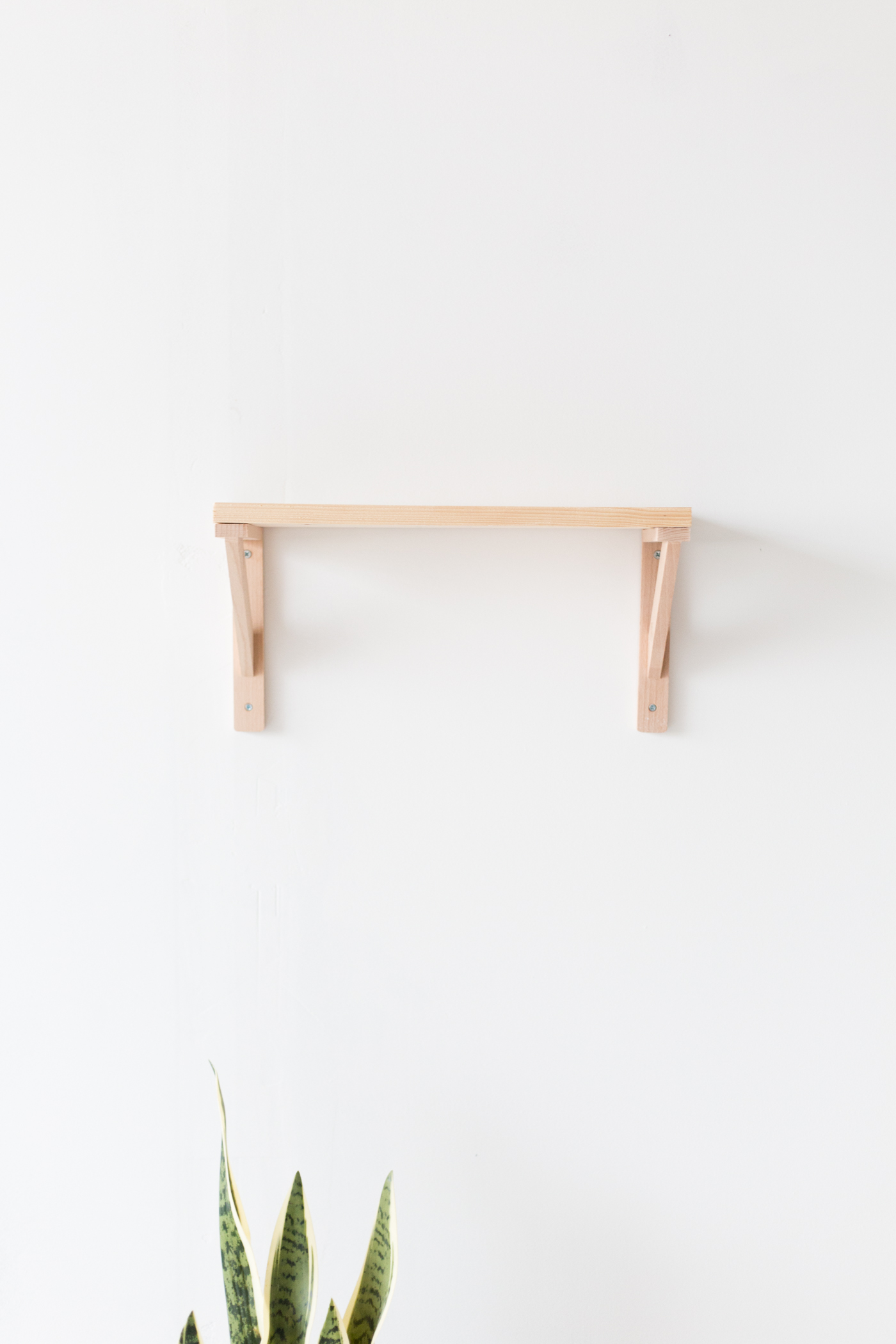 1. If your shelf is not attached to the wall, hang it somewhere that you have plenty of space above to make room for the paint.
2. Measure the centre point of the shelf and using a pencil draw a line up to just below the point of your triangle. Take a few steps back and access. If this looks ok go on to the next step. If not shorten or lengthen the line until your triangle it the right height.
3. Using a long strip of masking tape create your peek by running it in a straight line from the top of your pencil line to the side of the shelf leaving a little extra space at both ends.
4. Tape along the bottom of the shelf leaving half of the bracket underneath the masking tape where it won't get painted. Carefully tape over the brackets ensuring the tape is creating a constant horizontal line. A spirit level might help you do this.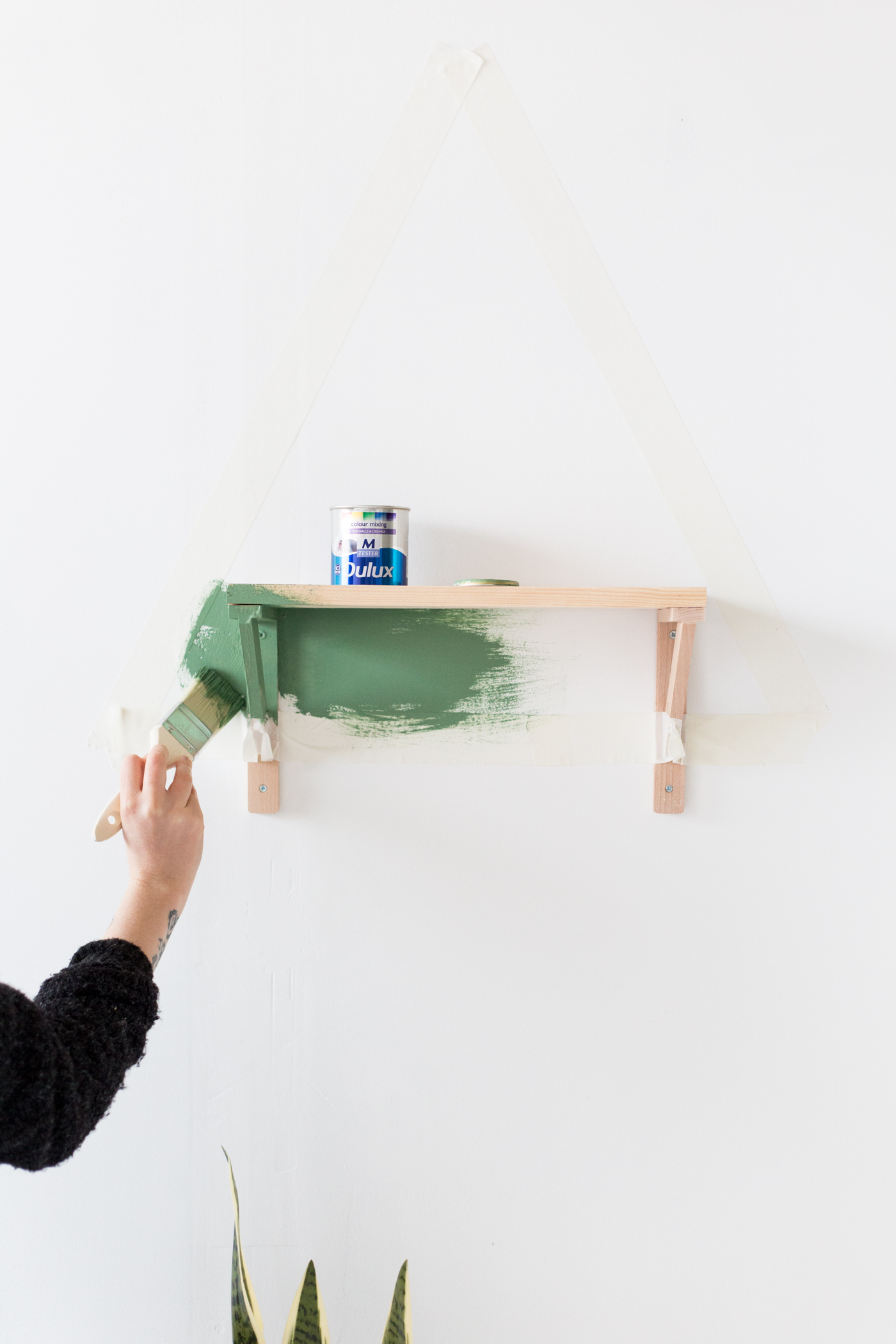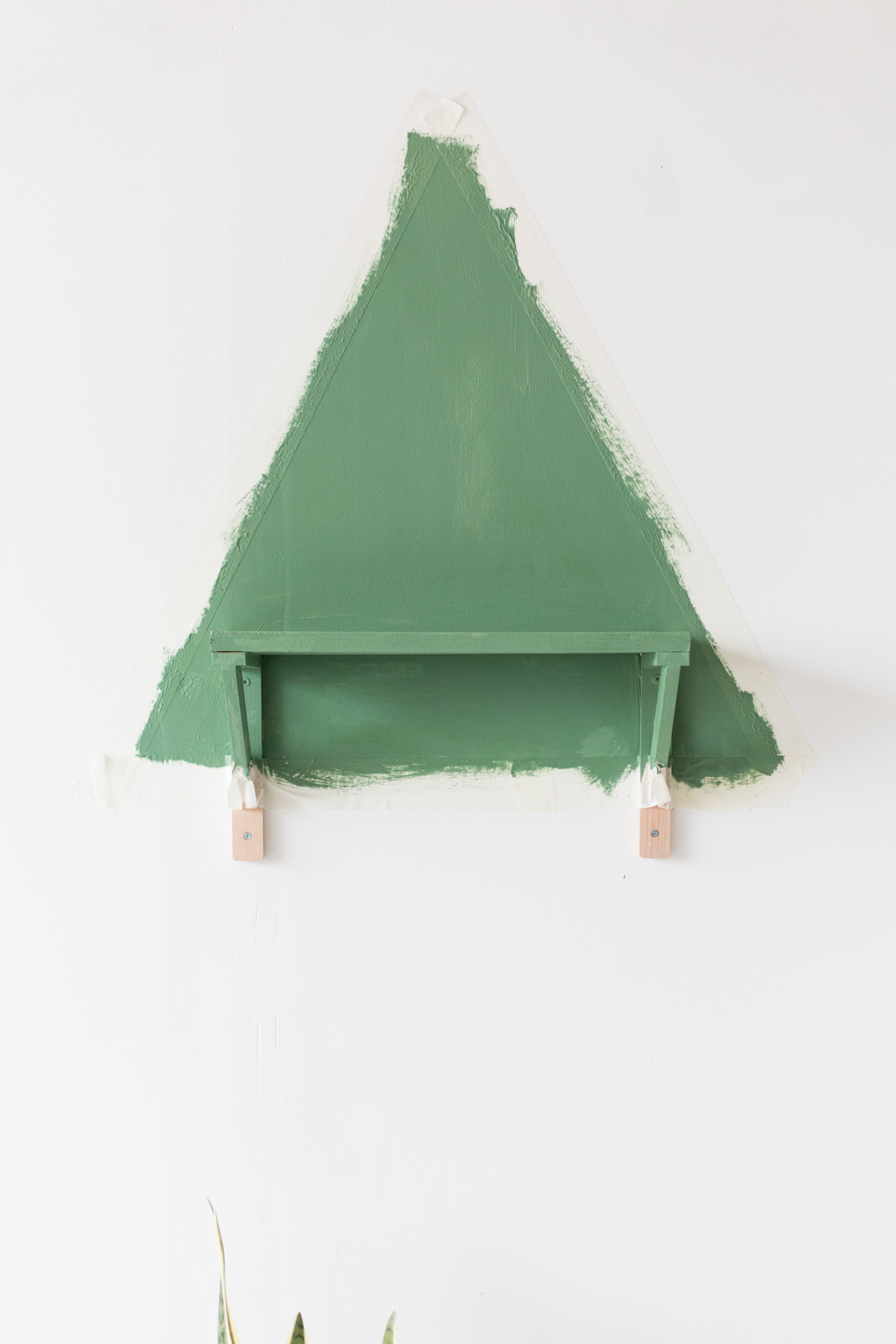 5. Once the triangle of tape is complete and you're sure you have no gaps you can start to paint. Remember not to miss underneath the shelf and all the different surfaces on the brackets.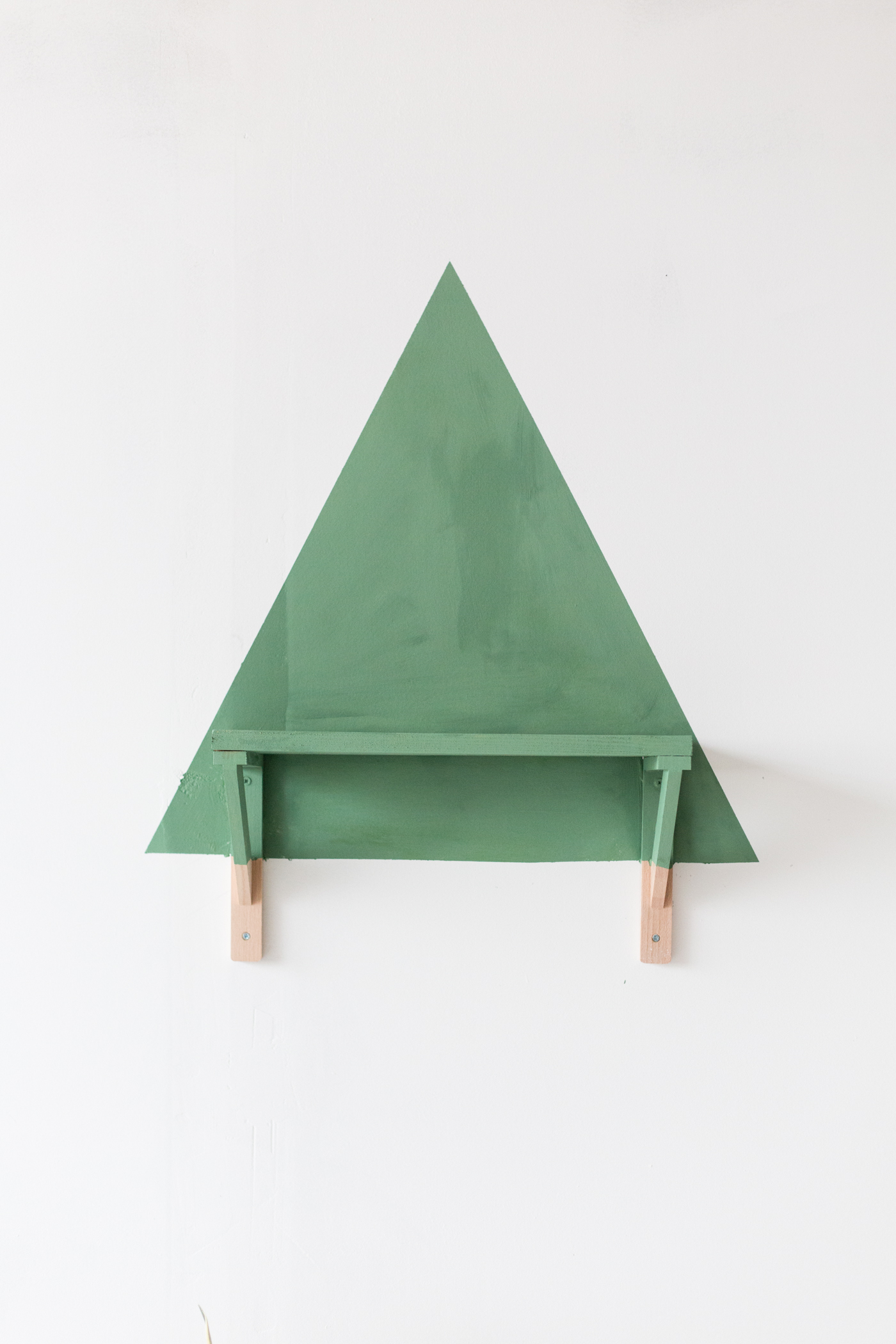 6. Once the paint is dry slowly peel off the masking tape and clean up any blemishes with sandpaper.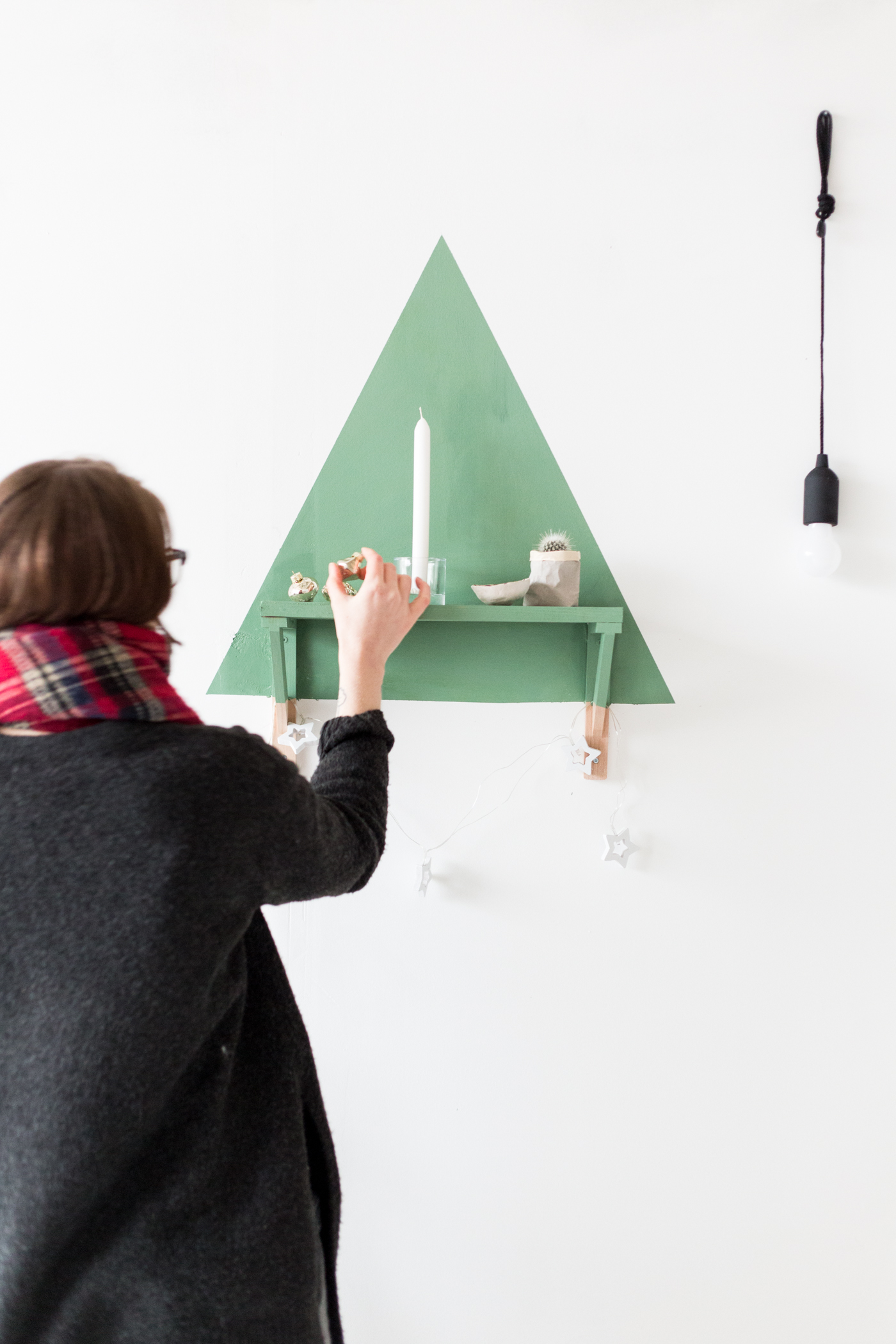 Now you're ready to dress your Christmas tree/shelfie with decorations, small gifts, fairy lights and fun holiday traditions.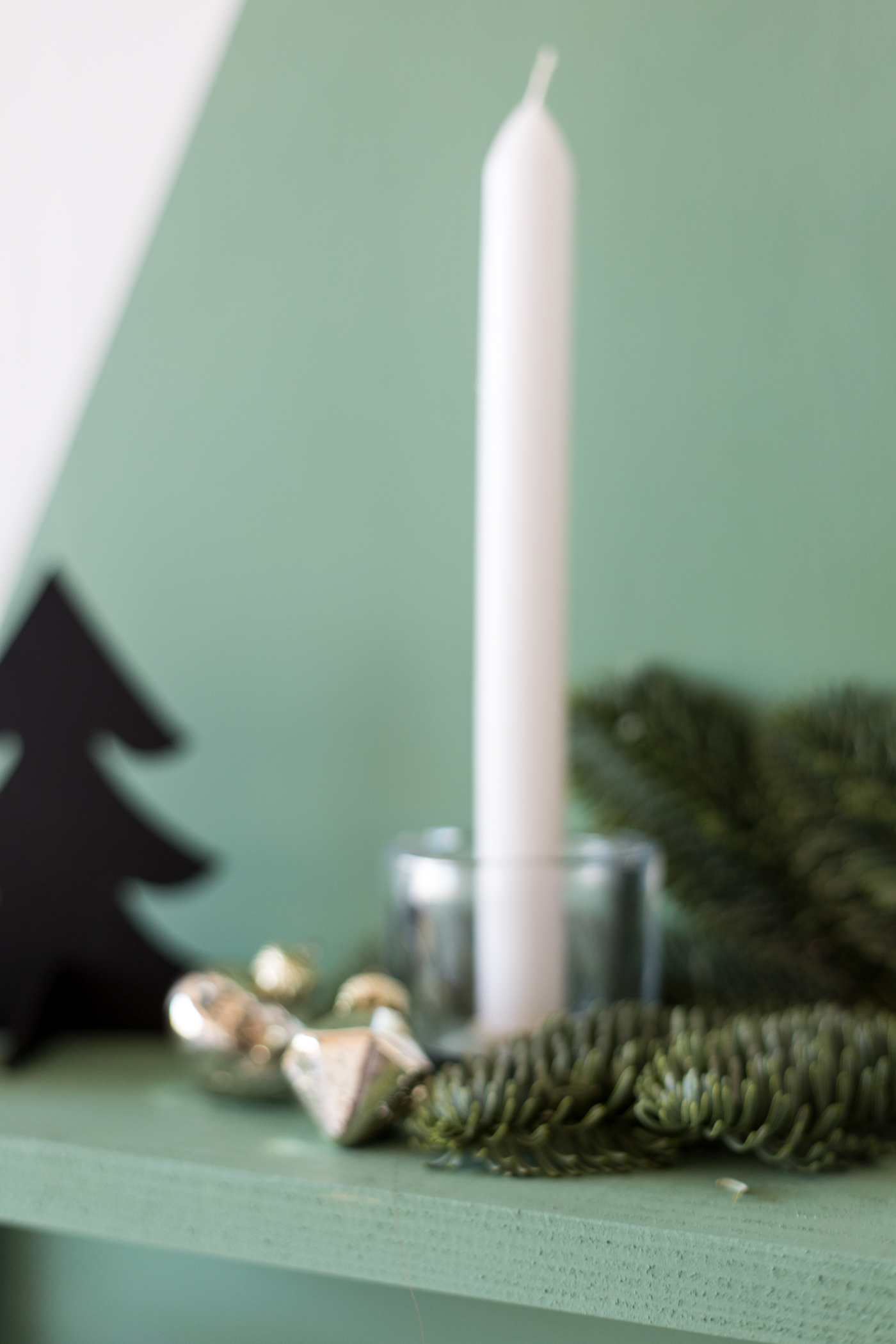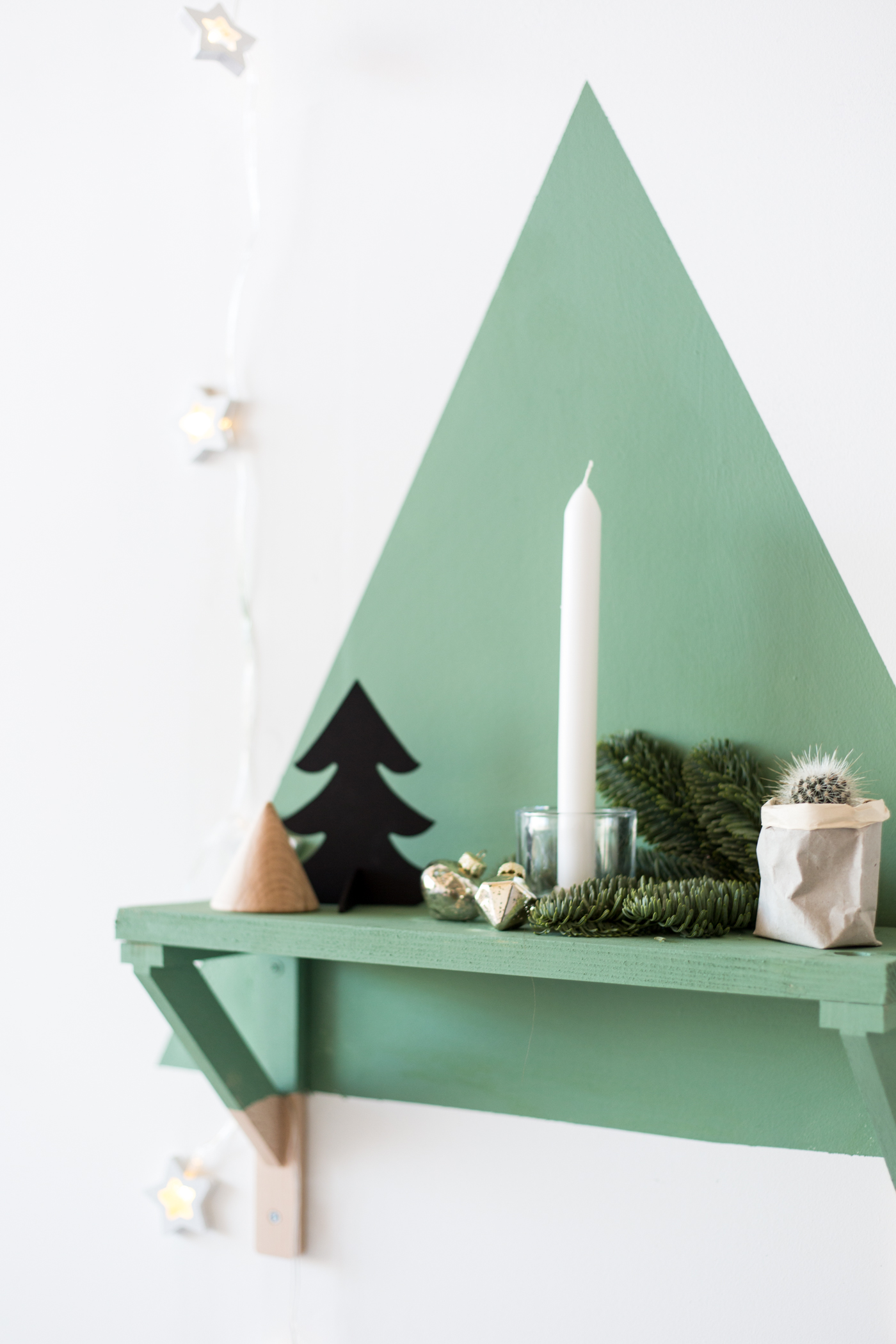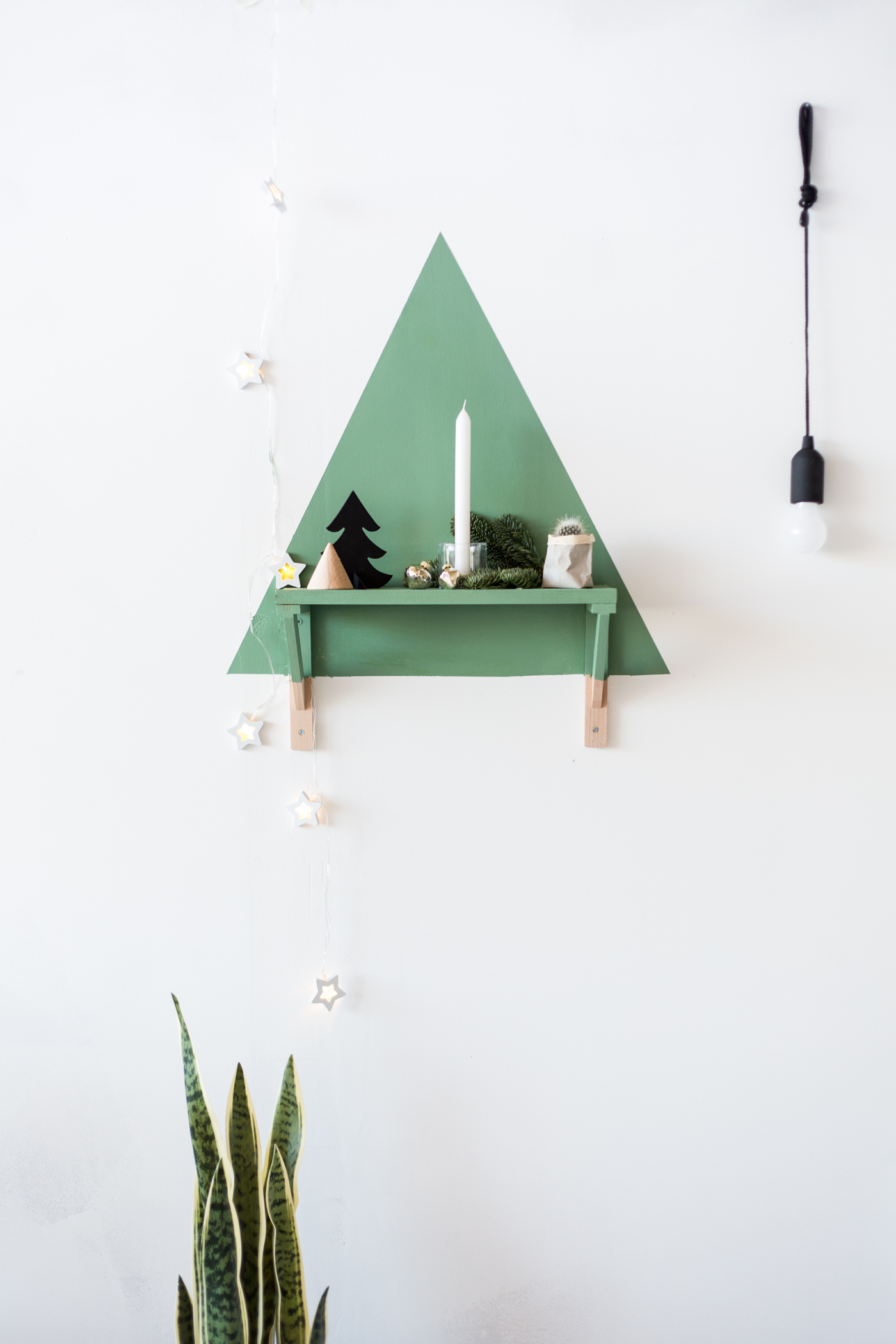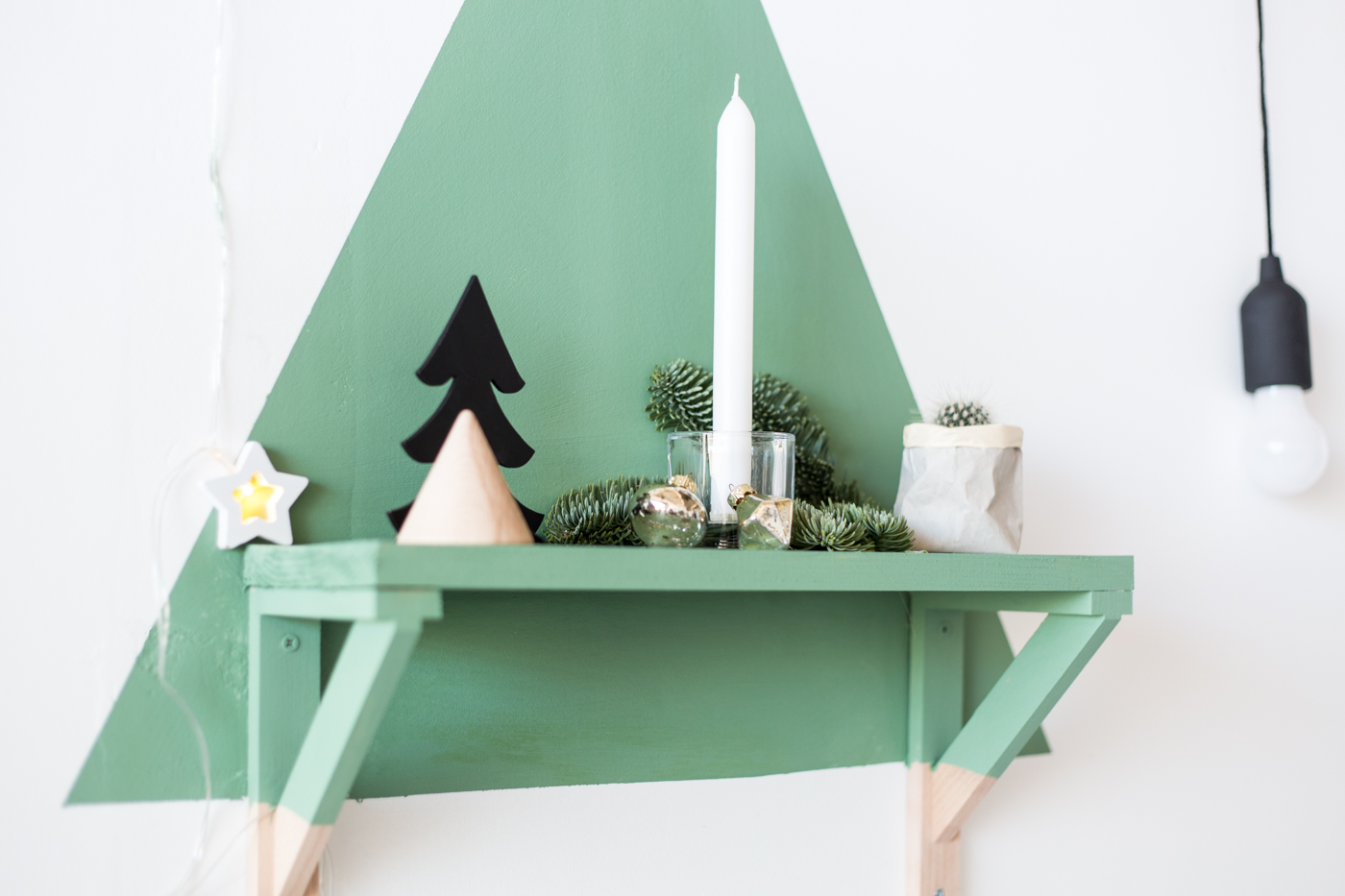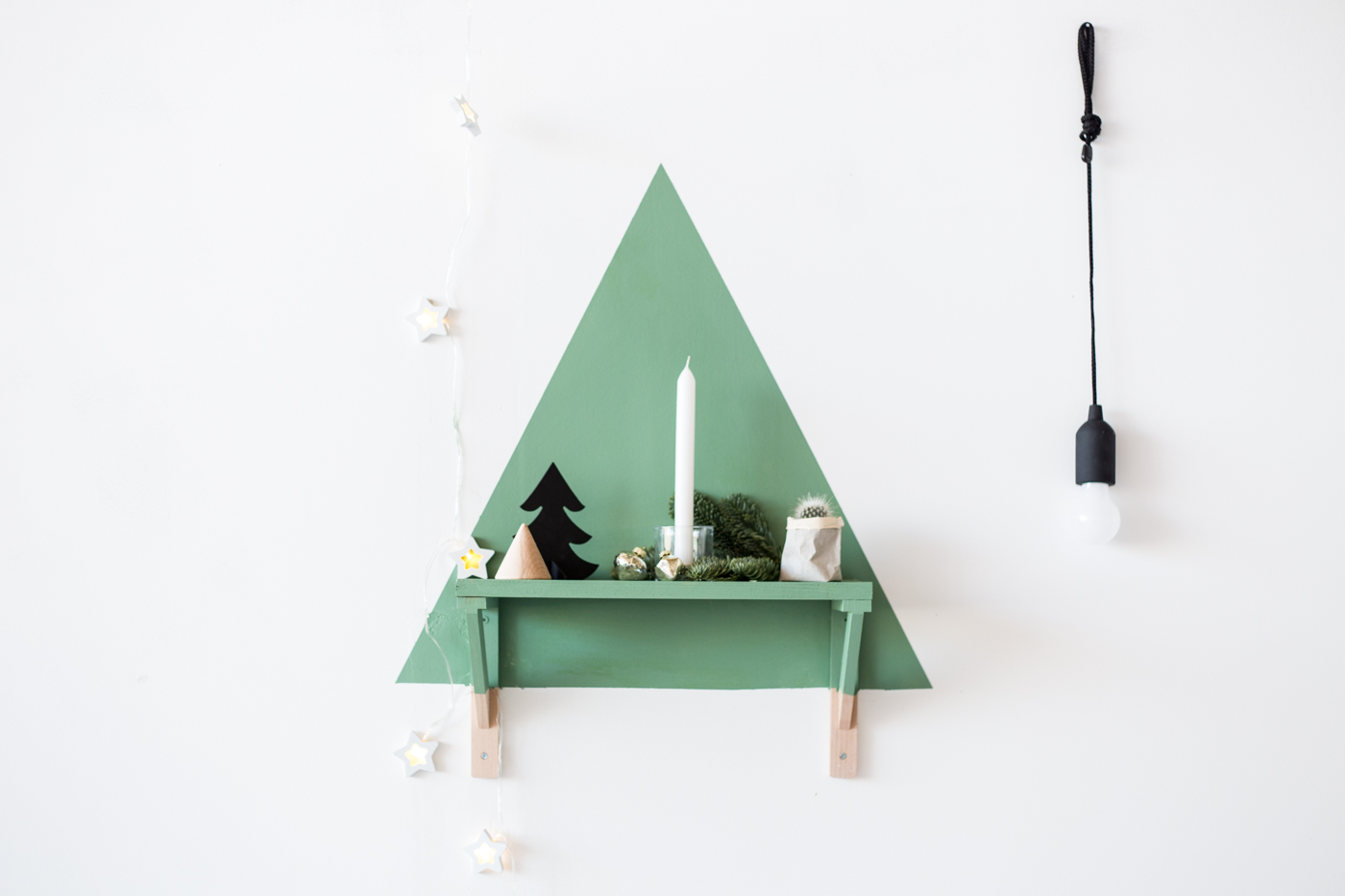 As an alternative to painting directly onto the wall you can buy a large piece of OSB board, attach your shelf and paint onto this. Lean it up against the wall and secure with a couple of screws at the top.
I hope you will follow along over the next 12 days and maybe try out a couple of these ideas yourself. If you do I'd love to see them! Use our hashtag #12ShadesOfChristmas to show us what you're making!
*This post was made possible by Dulux. All opinions are my own. Thank you for supporting the brands that support Fall For DIY.