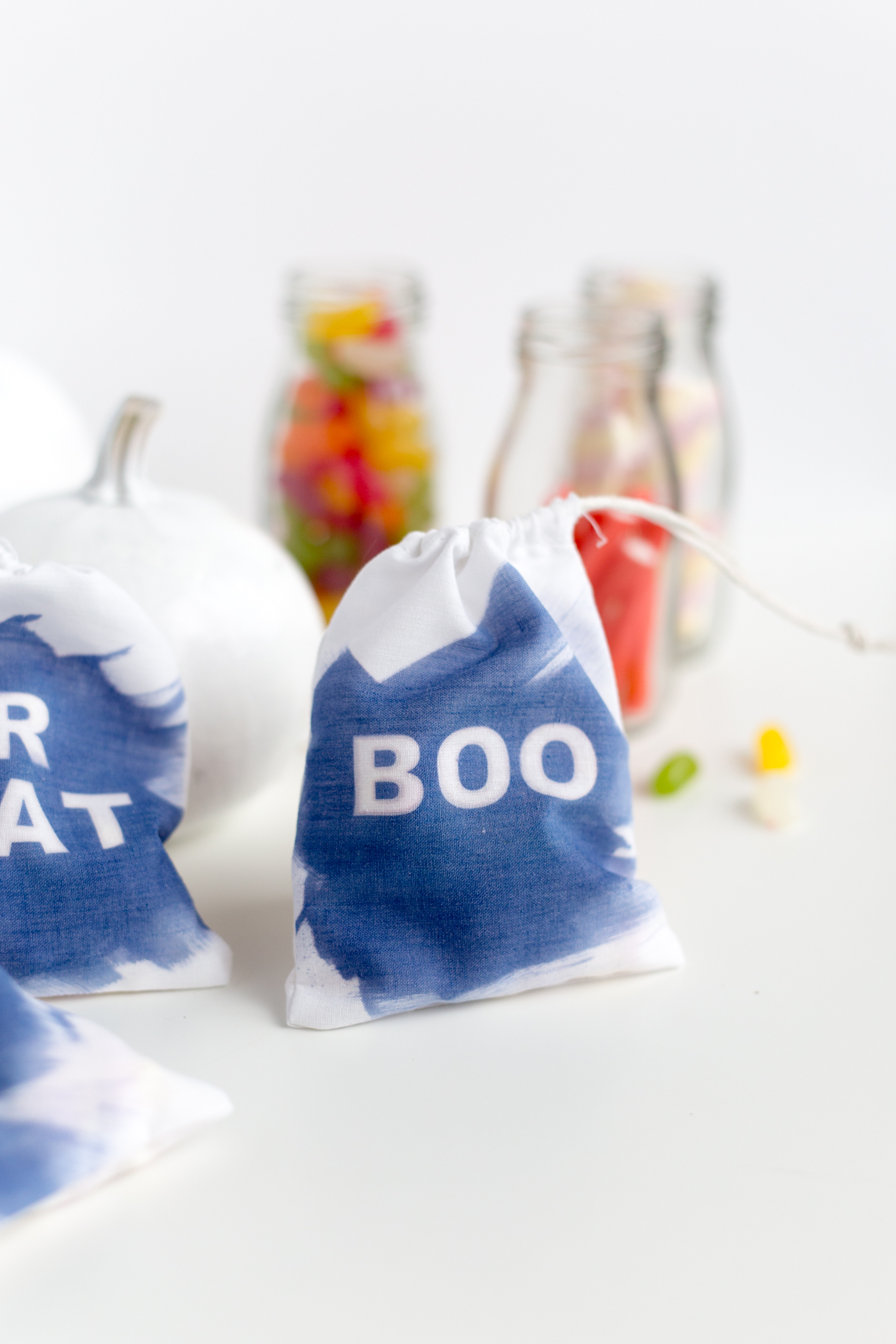 The best thing about my Halloween is that we don't get any trick or treaters. Stick with me here. There aren't many children living in this area, but to be on the safe side you want to keep something sweet handy because well, no one likes to get tricked. I know what you're thinking and yes, that is absolutely the only reason I buy the treats. I'm protecting our flat from an attack of silly string, toilet paper and a potentially tutting parent. I know, I'm a hero.
But then if it just so happens no children come for my treats then it's a fun night in the Fall For household I can tell you! To convince the OH that I really am (honestly, totally not lying) buying all these sweets for all those scary kiddos, I've made these little treat bags. Now he will have to believe me! I am an evil genius!
Make the most of the last sunny days of the year by popping over to eHow where I wrote this tutorial. Click here to make these DIY Sun Dyed Halloween Treat Bags.