oh my word! We are late rounding up the month of July. I did spend a few seconds wondering if I should perhaps give this one a miss. But honestly, what was I thinking? After such a great month of DIY's how could I not share my favourites with you.
But before you peruse these gems I have a little news for you all. Fall For DIY has been nominated for it's very first award! Yes, someone, somewhere likes what I do over here. YAY! Now I really need you to take a second out of your hectic lives and vote for me in the Amara Awards. Just click here and I promise you'll be done in 30 seconds and back to looking at all the pretties below!
Now we have that out of the way go on and enjoy!
DIY Pom Pom Straw Clutch – Earnest Home Co
DIY Plaster Mini Planters – Paper & Stitch
DIY Paper Utensil Envelope – Alice and Lois
DIY No-Sew Fruity Foldover Pouch – Lovely Indeed
DIY Statement Side Table – Monsters Circus
DIY Leather Wood Bead Tassels – Damask Love
DIY Floral Bento Box – Sarah Hearts
DIY Granite Tealights – Burkatron
DIY Slatted Headboard – Vintage Revivals
DIY Happy Mail Seals – Maritza Lisa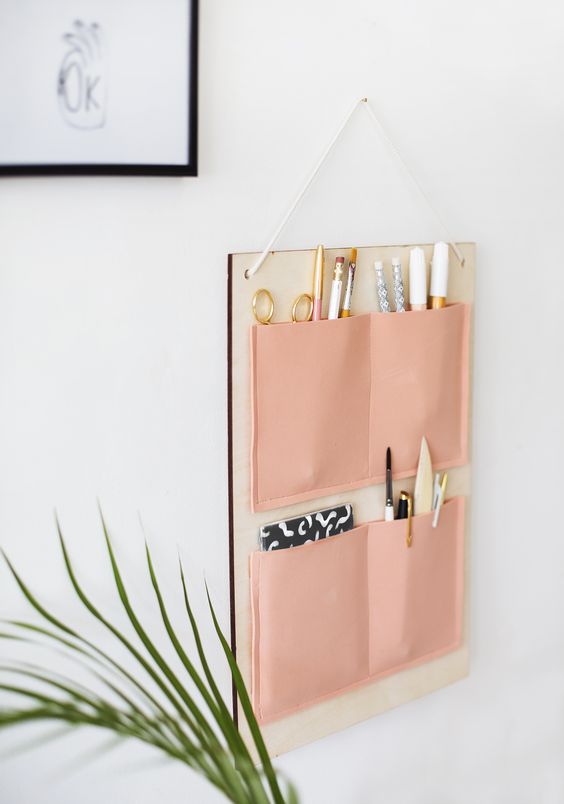 DIY Hanging Organiser – The Lovely Drawer (above)
DIY Tissue Paper Cupcake Toppers – Tell Love and Party
DIY Pounded Flower Tote – Design Sponge
Modern Tassel DIY Necklace – Persia Lou
DIY Acrylic Menu – The Merrythought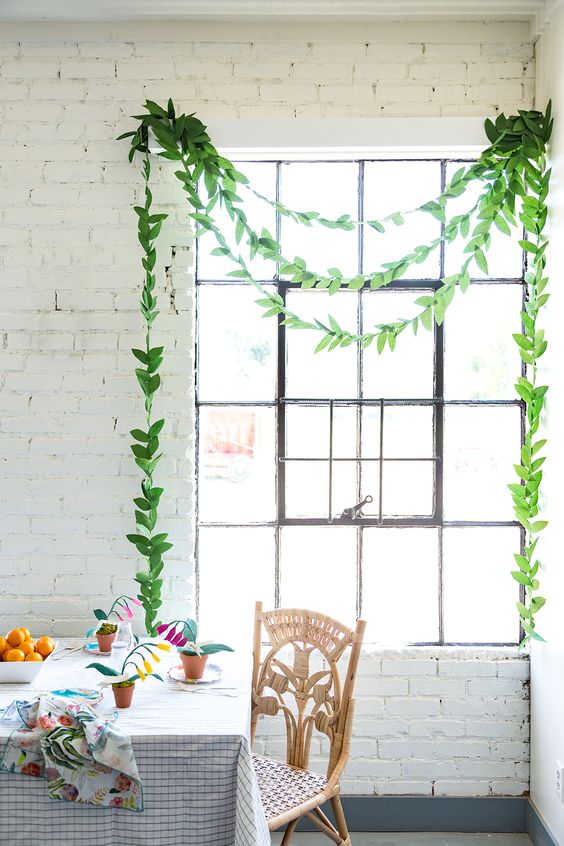 DIY Paper Leaf Garland – The House that Lars Built (above)
DIY Faux Floral Headpiece – Eskaamakes
DIY Basket Planter – Fall For DIY
DIY Neon Pebble Planter – Handmade Charlotte
Marble Effect Leatherette Cushion – Live it, Love it, Make it
Silk Tassel Bracelets – Lotts and Lots (above)
Embroidered Baseball Hat DIY – Always Rooney
DIY Embroidered Basket Clock – Fall For DIY
Watermelon Favor Baskets – A Subtle Revelry
DIY Cat Repellent Spray for Plants – Almost Makes Perfect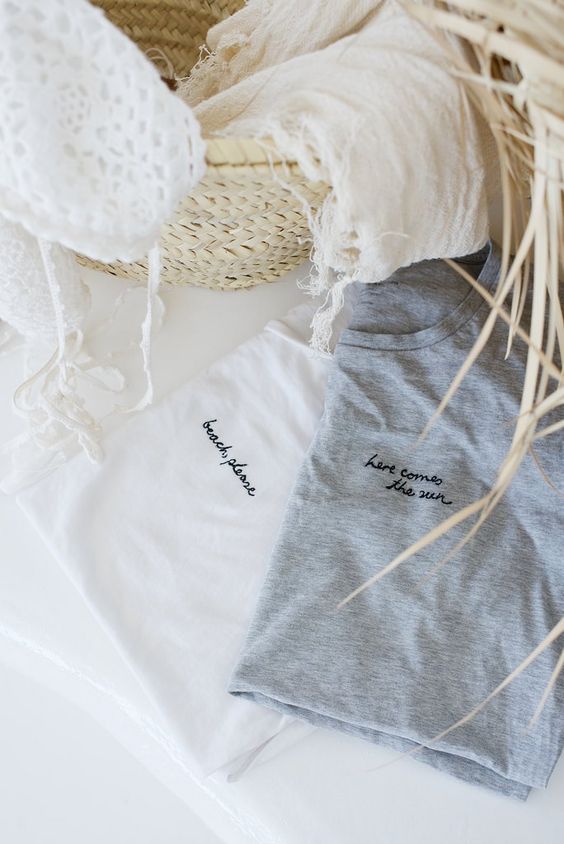 DIY Word Embroidered Tshirt – A Pair and a Spare (above)
DIY Plaster and Washitape Push Pins – The Crafted Life
DIY Wire and Lace Lampshade/Lantern – A Pair and a Spare
Ice Cream Sandwich Wrappers – Squirrelly Minds
Pom Pom Rug Doormat – Shrimp Salad Circus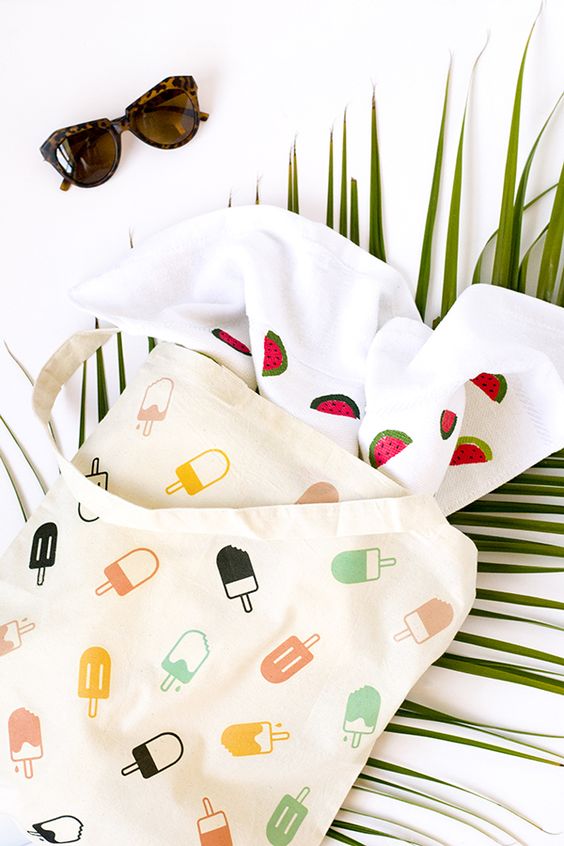 DIY Watermelon Towel and Popsical Tote – Make and Tell (above)
Copper & Thread Necklace DIY – Always Rooney
DIY Mancala Game – Lovely Indeed
DIY Succulent Sand Art Terrariums – Design Improvised
DIY Palm Leaf Napkins – Homey Oh My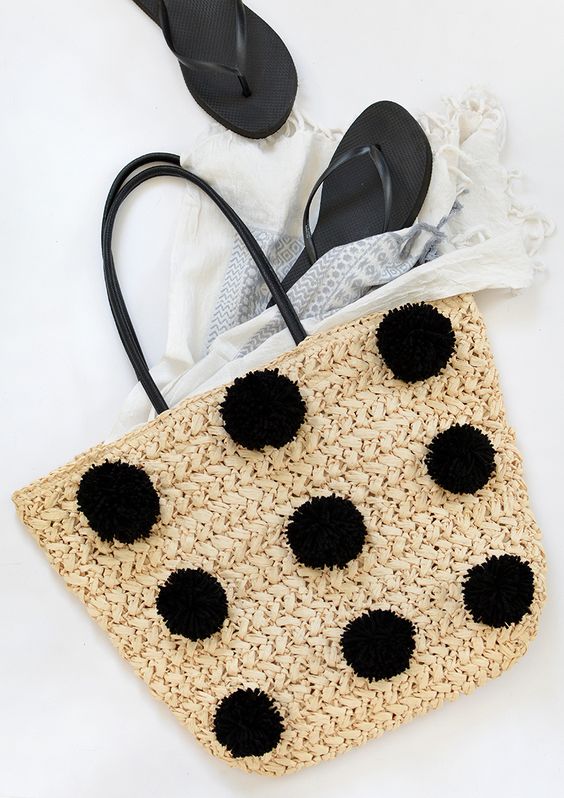 DIY Pom Pom Straw Bag – Burkatron (above)
DIY Painted Picture Frame – Dream Green DIY
DIY Rattan Pencil Case – Delineate Your Dwelling
DIY Bohemian Beach Towels – Oleander + Palm
DIY Pineapple Bag – Hawthorne and Main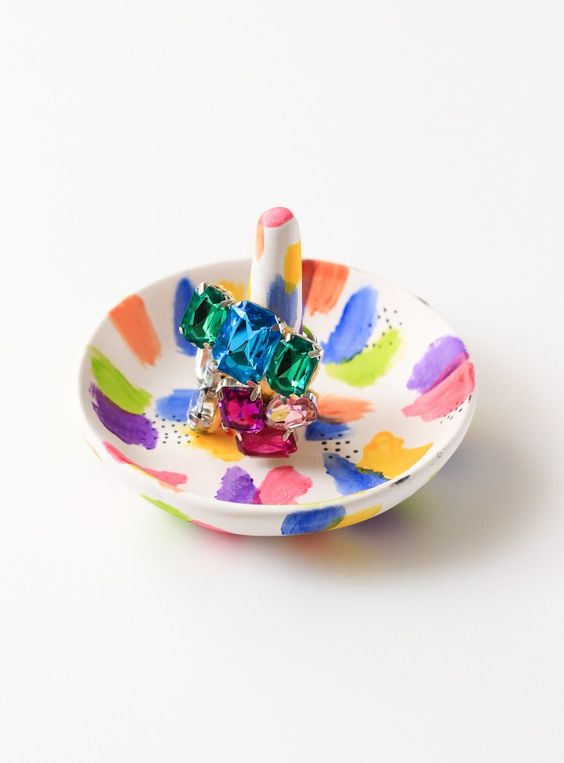 DIY Cocktail Ring – The Crafted Life
Watercolor Cactus Painting Tutorial – Inkstruck Studio
Build a Modern Grid Trellis – Francois et Moi
DIY Fruit Slice Shelf – A Bubbly Life
Mini DIY Hibiscus Journals – Maritza Lisa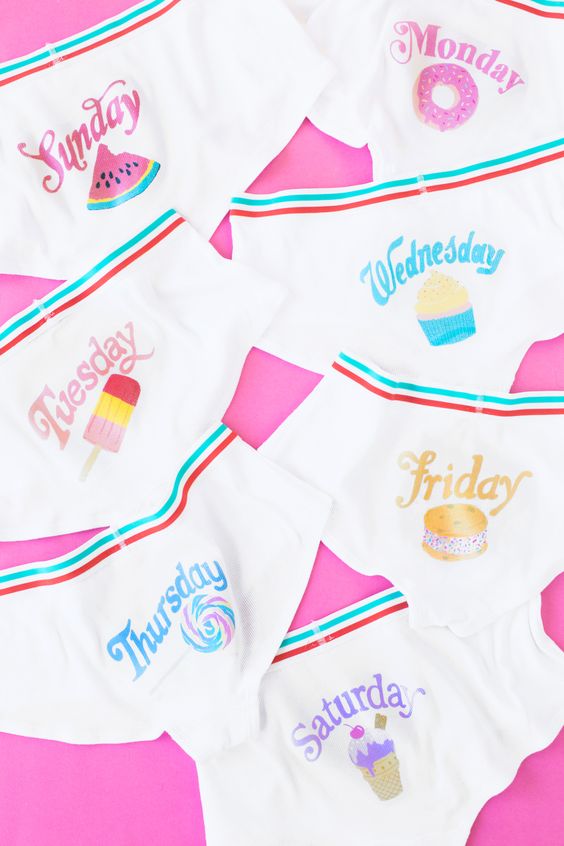 DIY Day of the Week Underwear – Studio DIY (above)
DIY Faux Wood and Marble Trinket Box – Dream Green DIY
Lounge Tassel Pillow – Delineate Your Dwelling
DIY Concrete Letter Paperweights – Burkatron
Leafy Iron on Picnic Blanket – Damask Love