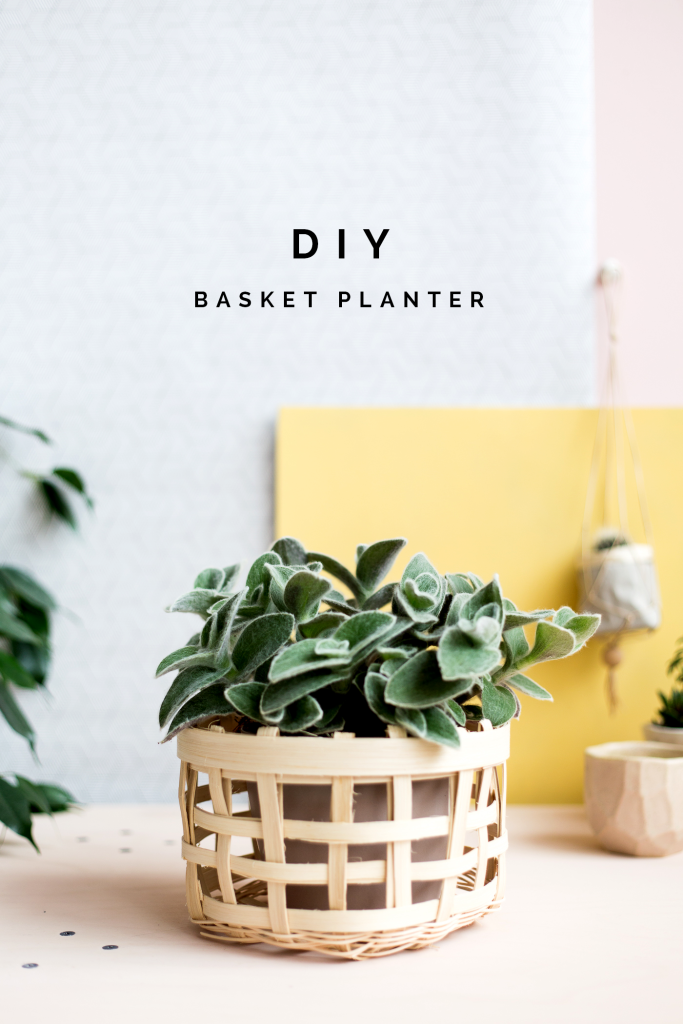 We all know that the plant lady is the new cat lady, but what about the basket lady? Is that the new plant lady…? Or perhaps more the new bag lady. Either way I'm pretty sure I'm turning into a full on basket lady. After last weeks Basket Clock DIY tutorial I've moved onto how to weave a basket planter, you know, just to pass the time.
Basket weaving is always a little tricky. It would be so much easier if I just had a couple of extra pairs of arms. Sometimes it seems like you need to hold it in 18 different places to stop your work in progress from falling apart. Masking tape will save the day here! Get a roll or two ready and tape everything together as you work. Eventually everything will work and you can take the tape off without the whole thing unraveling… hopefully!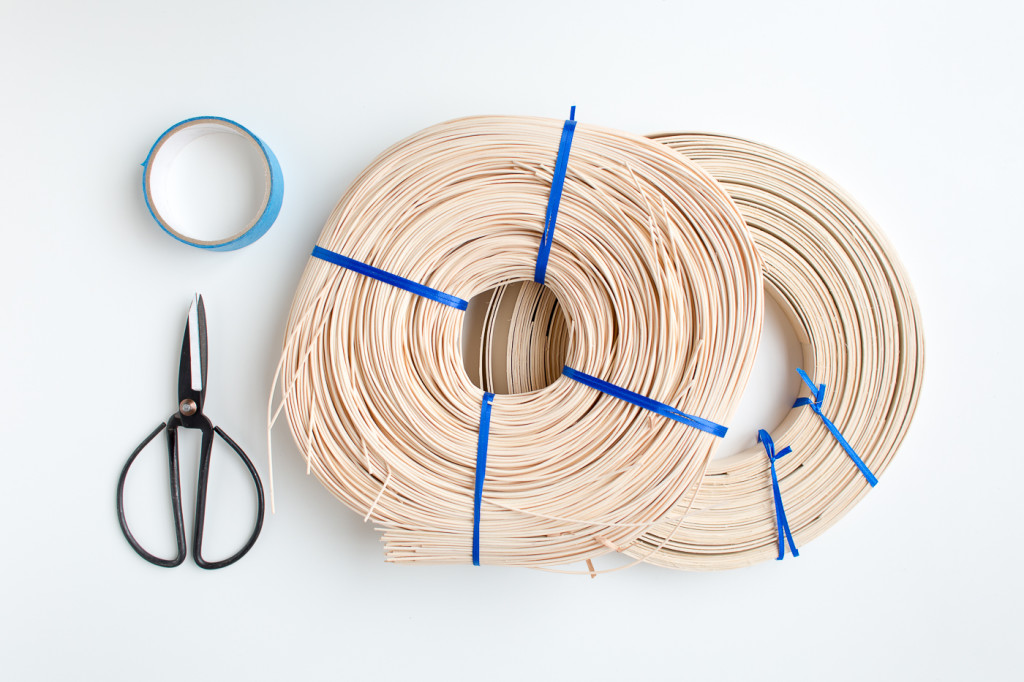 Materials
Basket reed | Basket cane | Scissors | Masking tape | Strong glue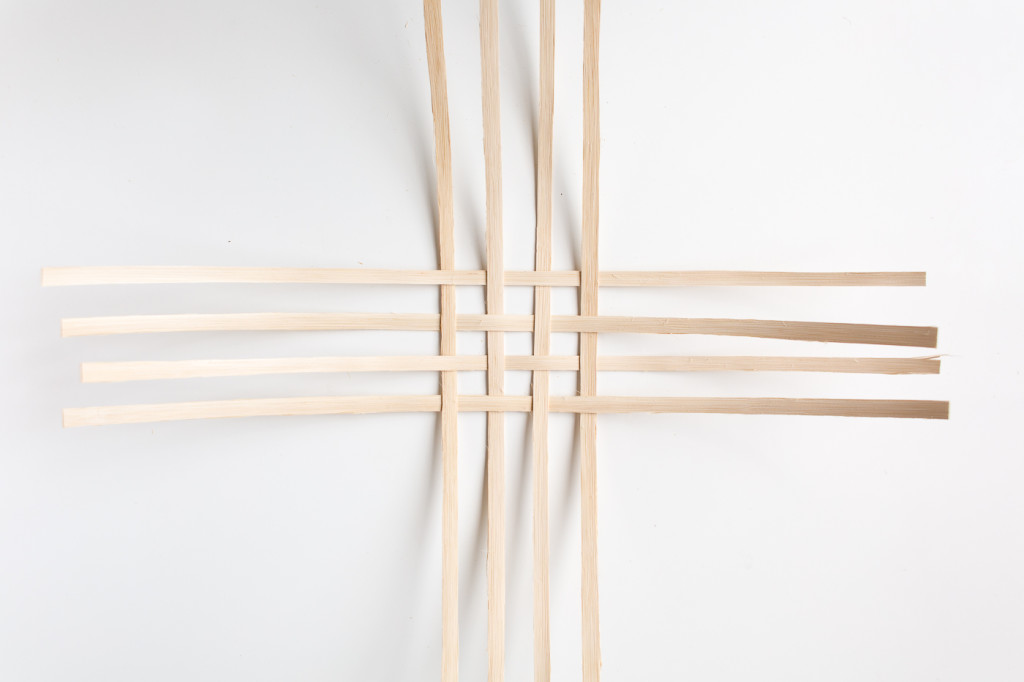 Instructions
Cut eight strips of reed. My reed was about an inch wide so I cut four strips in half to make them thinner. Weave them together with equal space in between as shown above.
Place a plate or bowl that covers the whole woven section. Hold it firmly in place and bend back each of the strips to create a circle.
Using the cane weave around this circle to hold all the reed in place (remember masking tape!) Once the shape is sturdy weave more reed around the outer circle of the basket. Keep the spacing even with the rest of the basket.
After three or four strips wrap the top strip with another piece of reed. You will need all the cane tails to be a few inches long so don't weave too close to the edge of the reeds. Once you have taped it into place fold each of the reed ends over the top and slot behind the horizontal strips.
Finally glue one last strip around the top edge to create a neater look.
Fill up your basket with beautiful greenery. You could tie cord to the top of the basket to create a hanging planter.