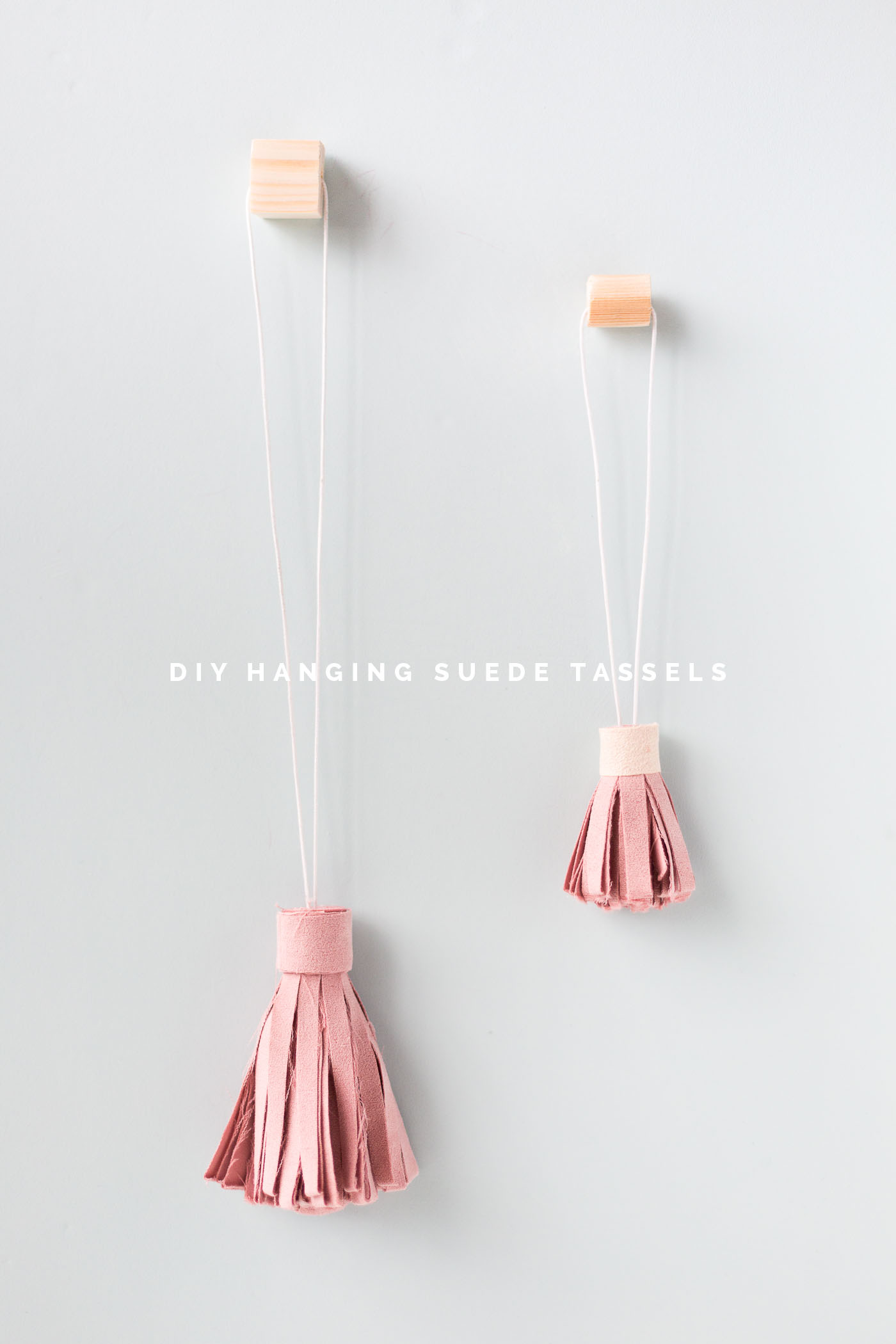 If you haven't noticed I have a thing for faux suede, especially in blush. I saw this fabric and immediately bought several metres without a single project in mind, but I knew it would be one that would spark my imagination and do all the work for me. Turns out I was right – this fabric is not just a pretty (sur)face! I've already made these book covers and I have plans for more projects that fabric.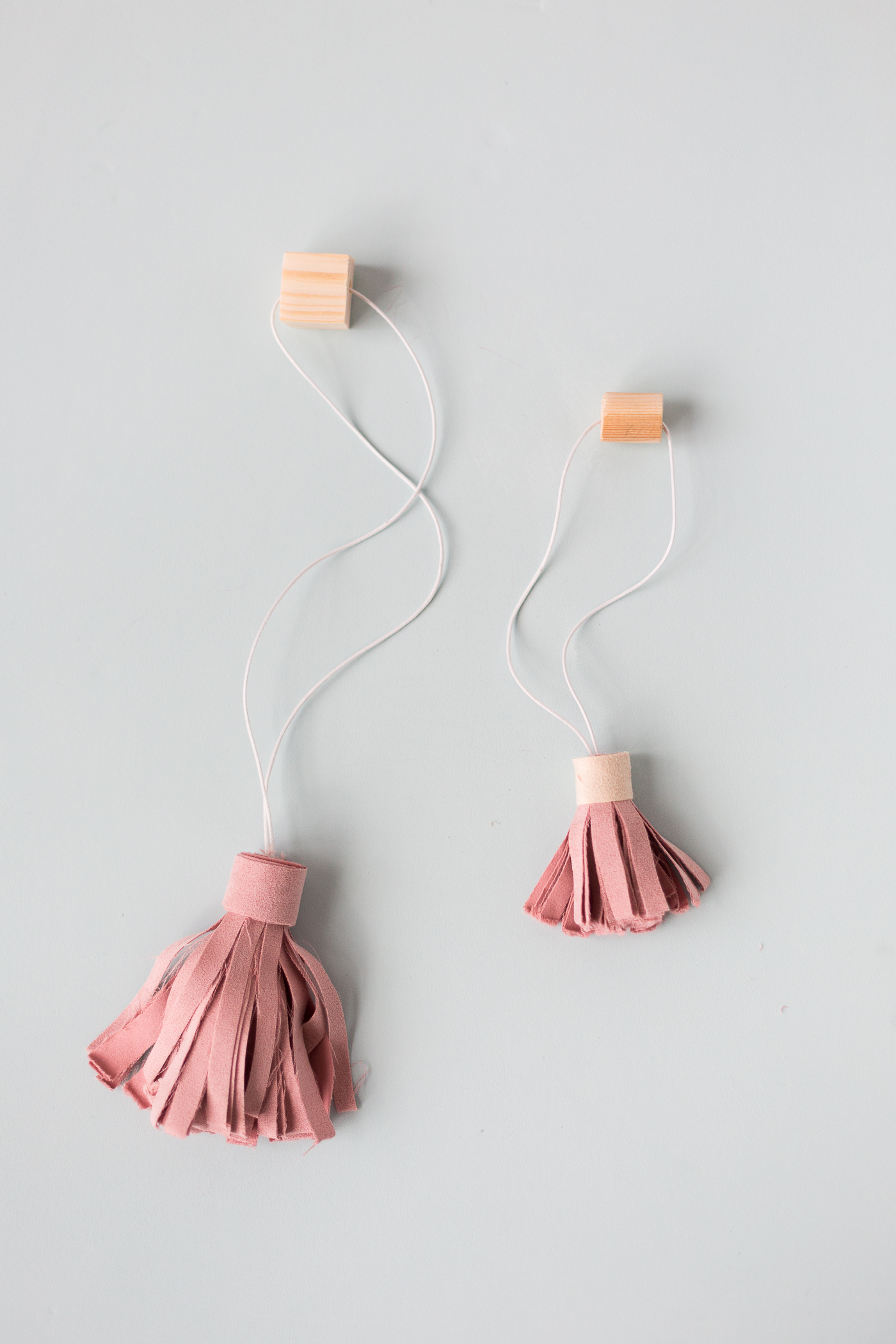 I wanted to squeeze these tassels in because it's been a while since my last tassel post and I was tassel cravings! So I made these to hang over my desk and keep the withdrawal at bay… for now!
Materials
Suede | Scissors | Wooden beads | Fabric glue | Cotton Cord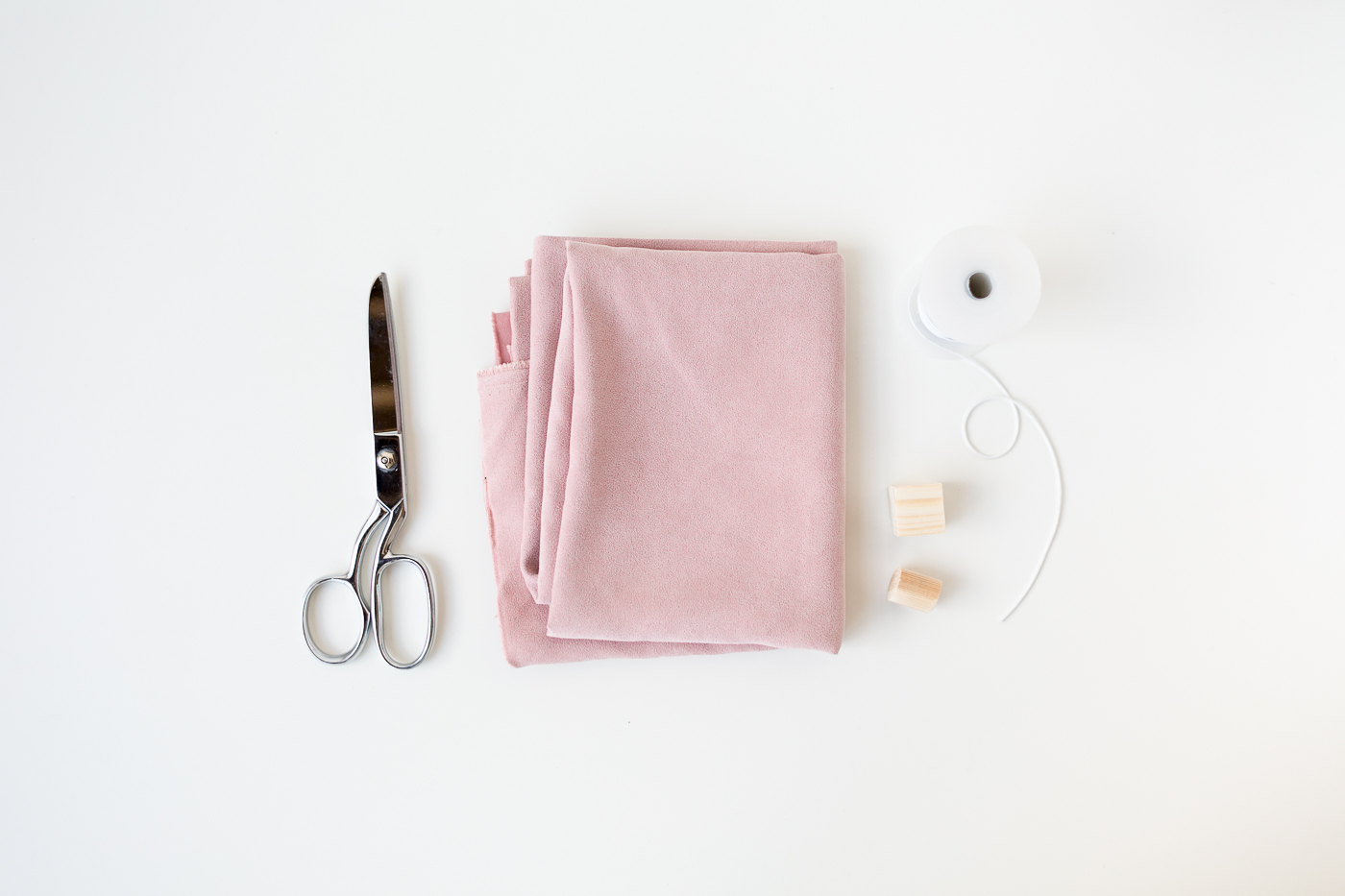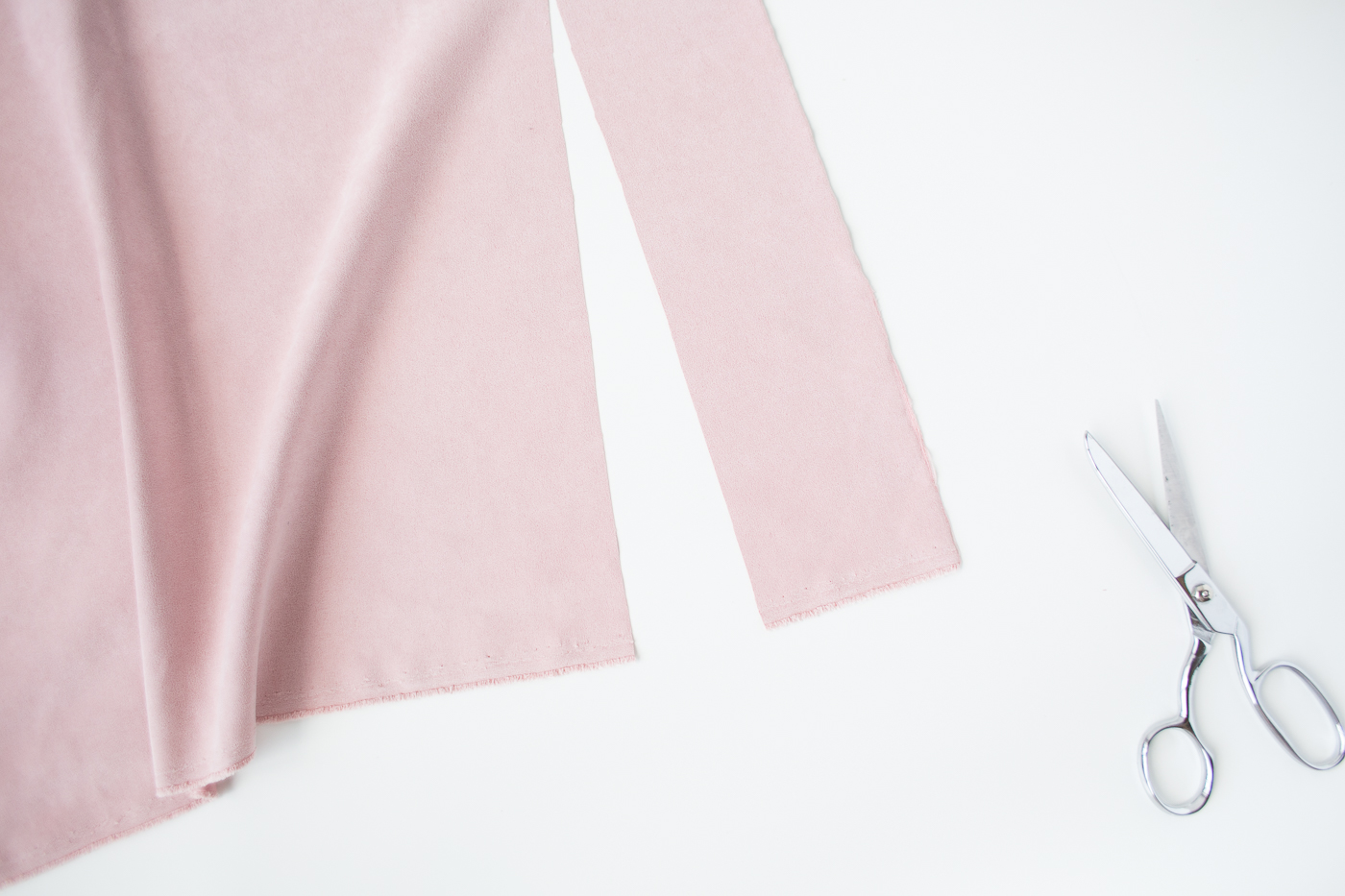 1. Cut a strip from your fabric. My strip was about a metre long which in this fabric made a good size tassel. You can always add more fabric later so don't worry too much about this measurement.
2. Cut thin strips along the width of the fabric two thirds of the way through the width. Continue along the whole length leaving a few inches uncut at the end.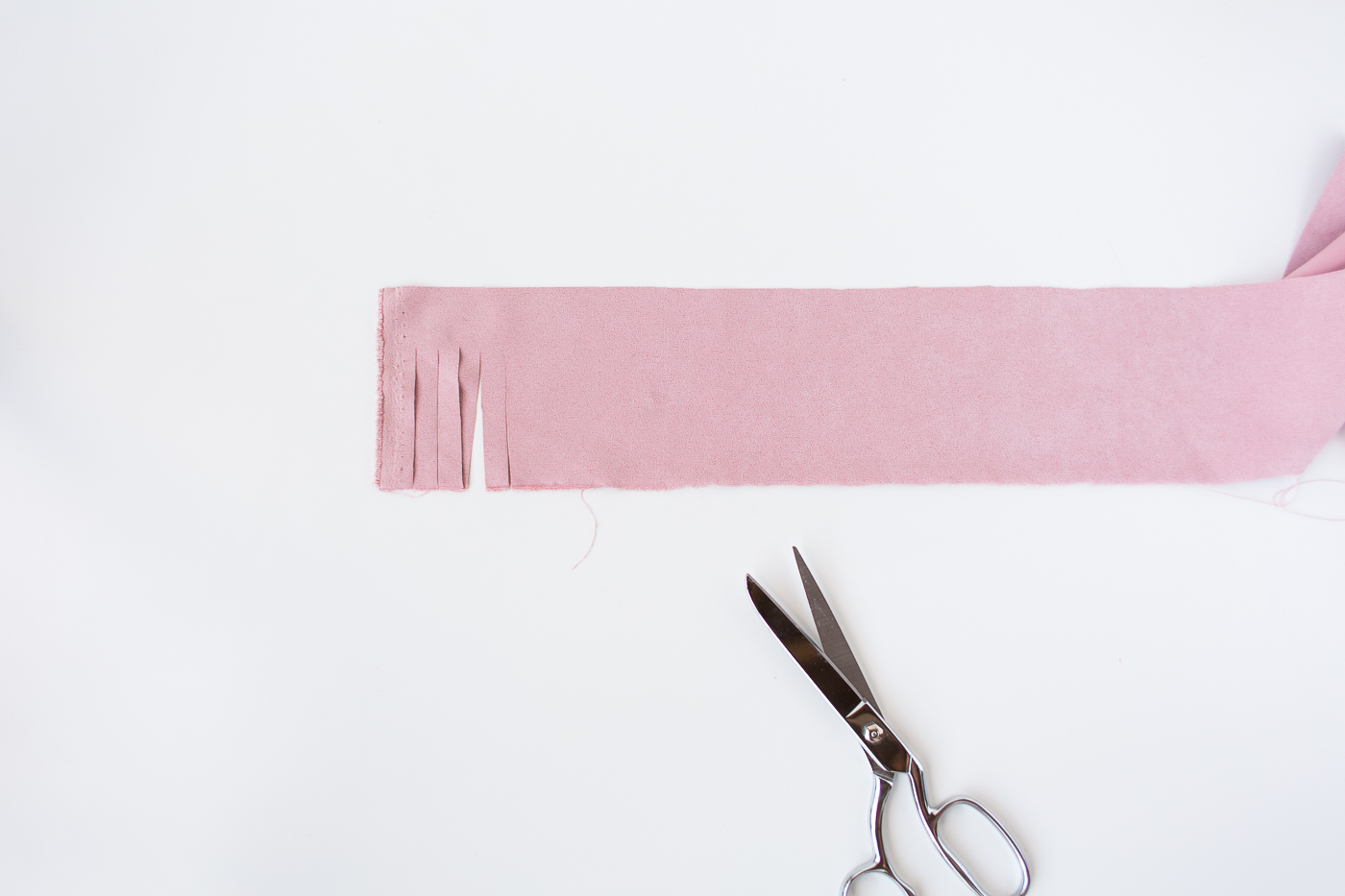 3. On the wrong side of the fabric dot a little glue over the uncut area. Turn the end over and roll as tightly as possible. Keep adding glue as you roll along the length of the fabric.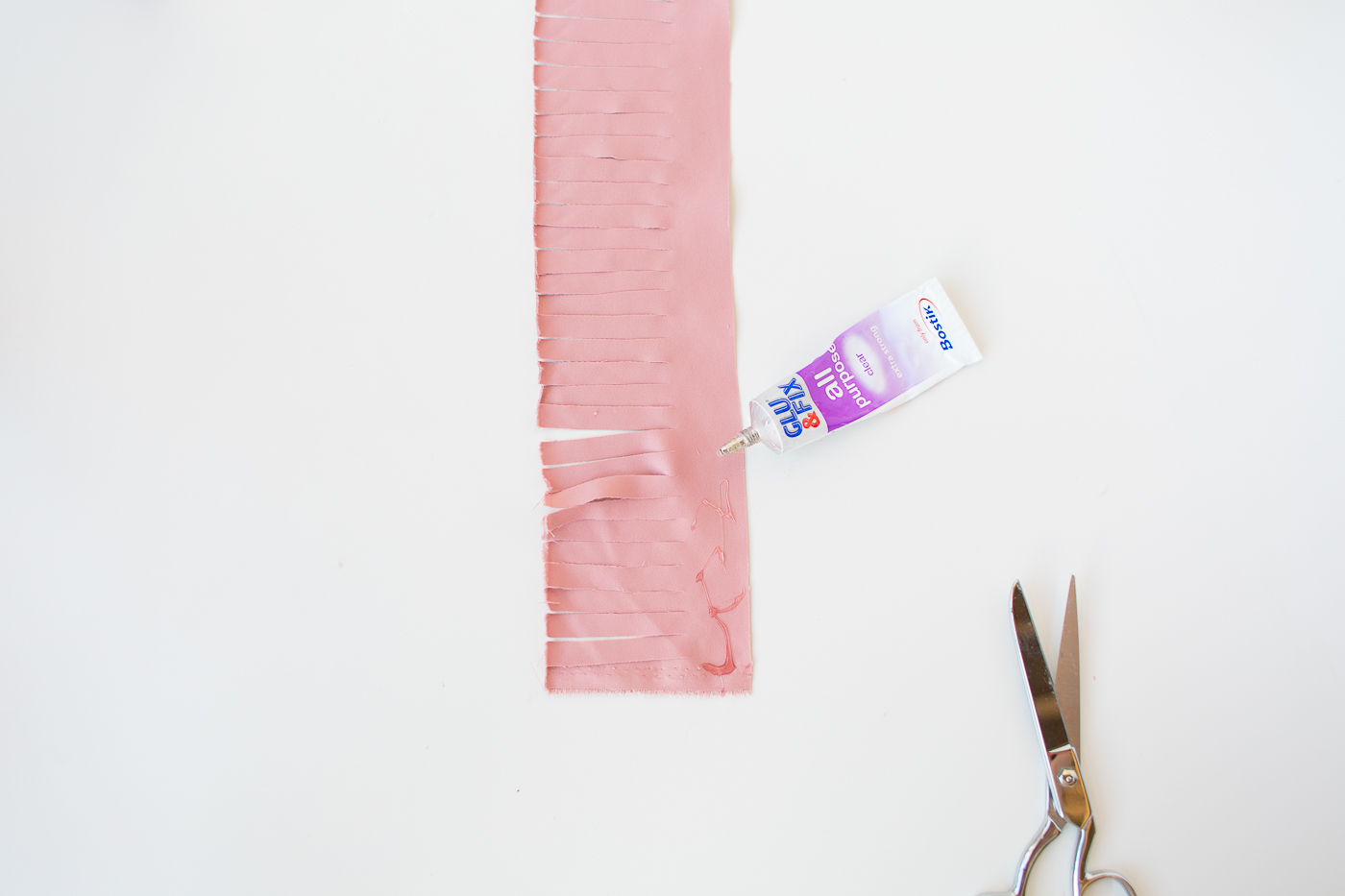 4. Once you reach the uncut section trim off the fabric so you're left with a continuing strip that will wrap around the top of the tassel. Wrap this around and glue into place. Alternatively you can cut a separate strip and glue this into place.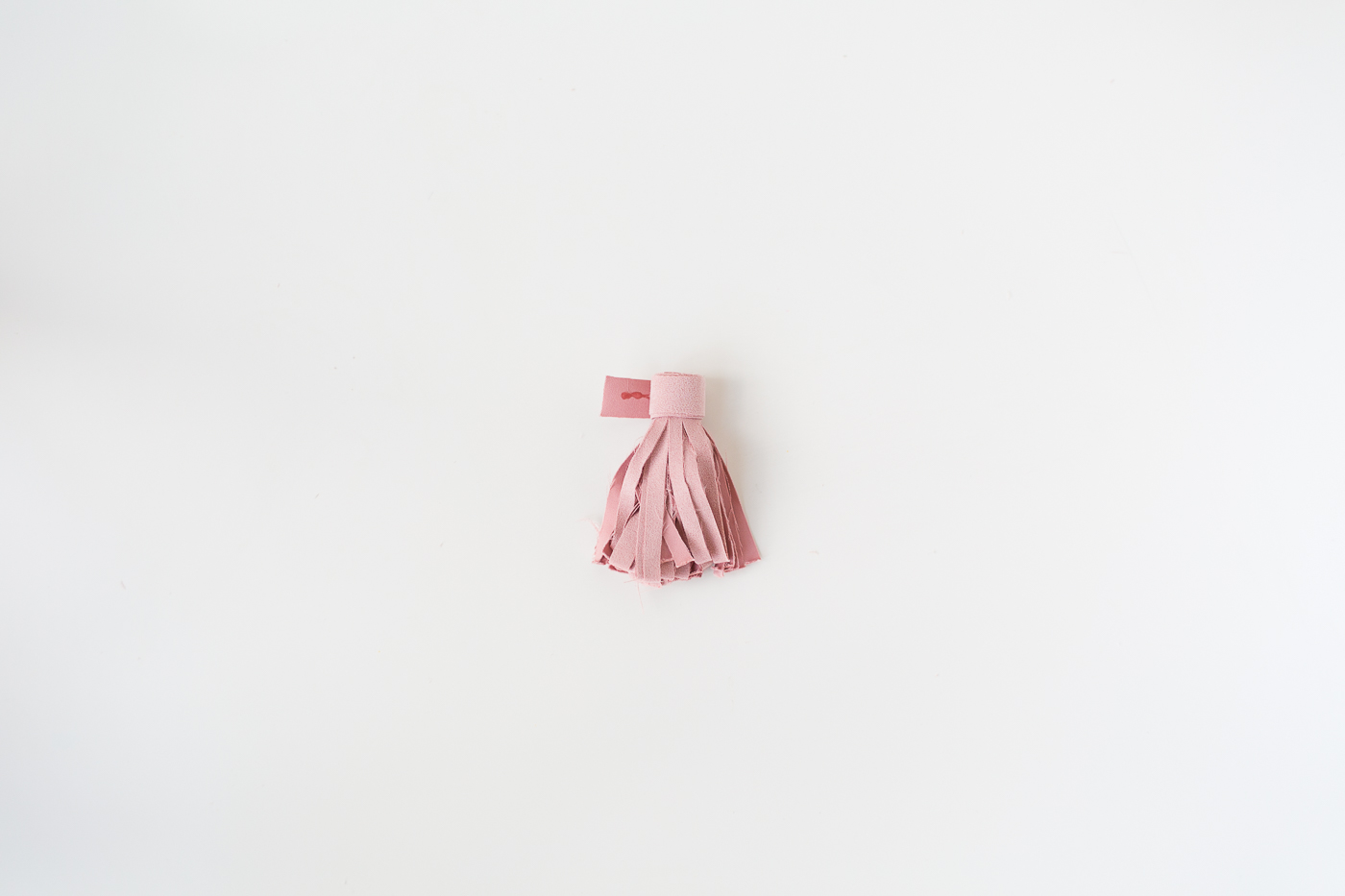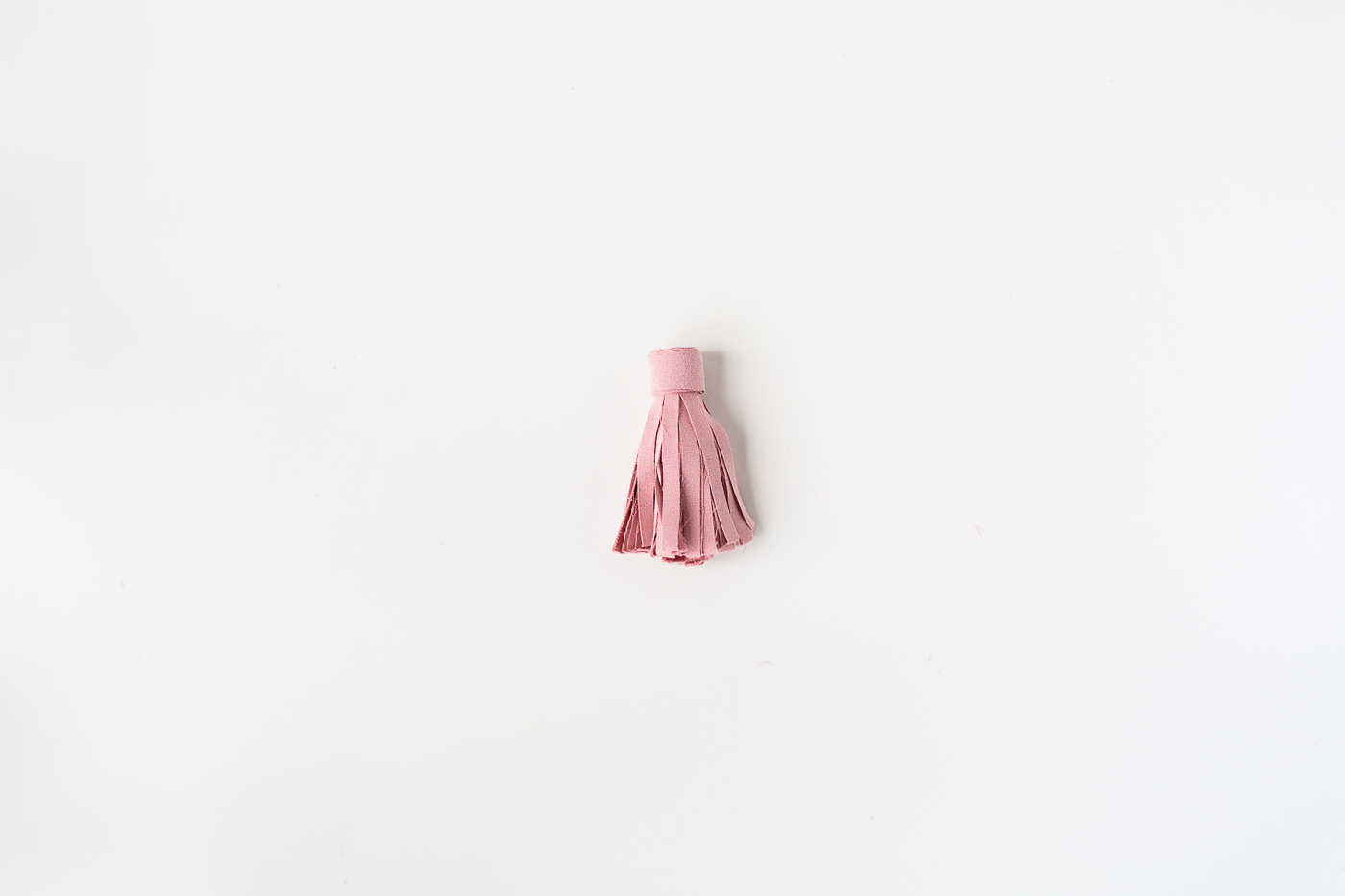 5. Thread the cord onto a large needle and thread it through the middle of the tassel. Tie a large knot (or use a bead) to hold the cord in place and stop it slipping back through the tassel.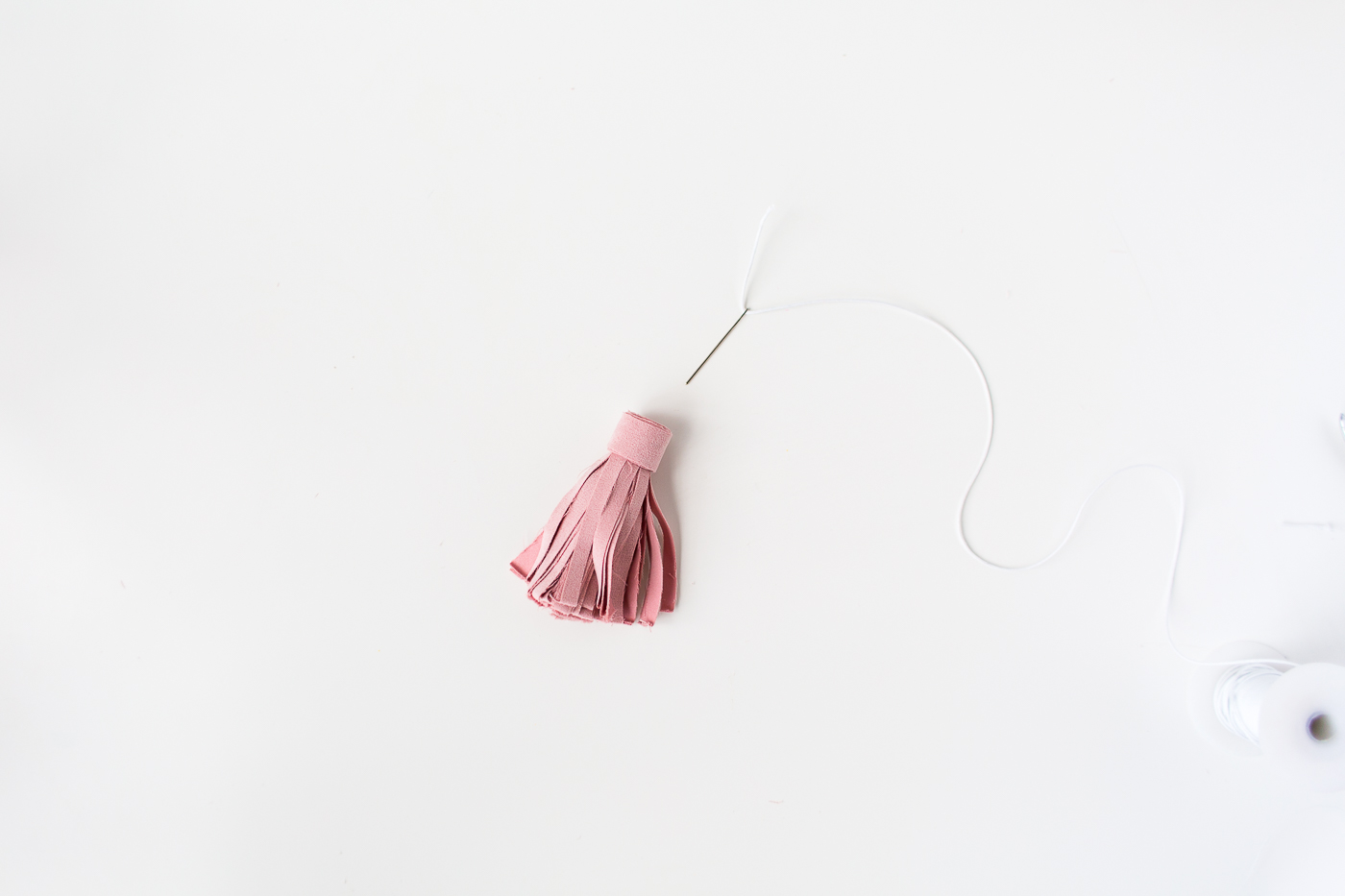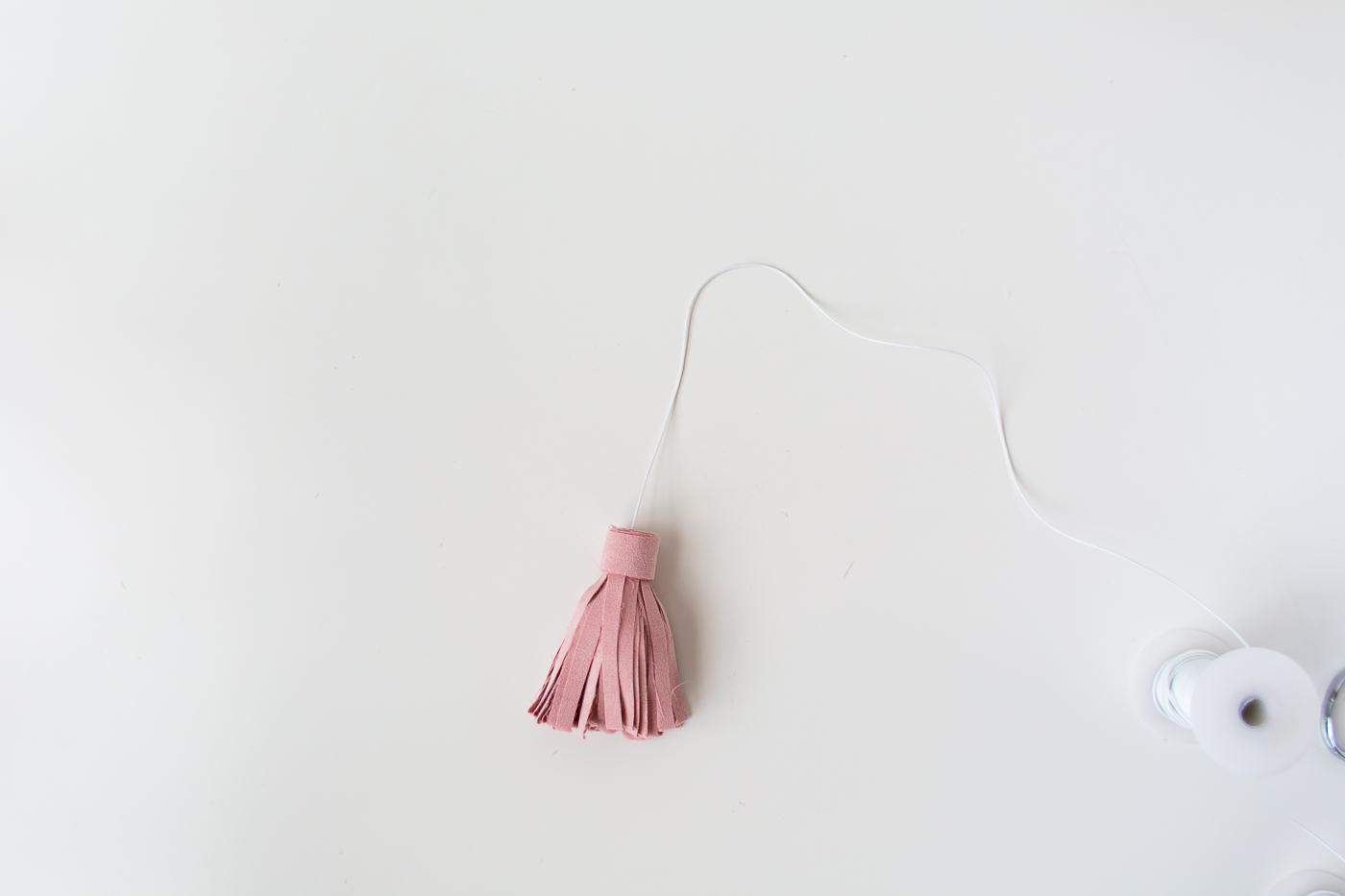 6. Thread the other end of the cord through a bead and repeat the last step, finally tying the two ends together underneath the tassel top.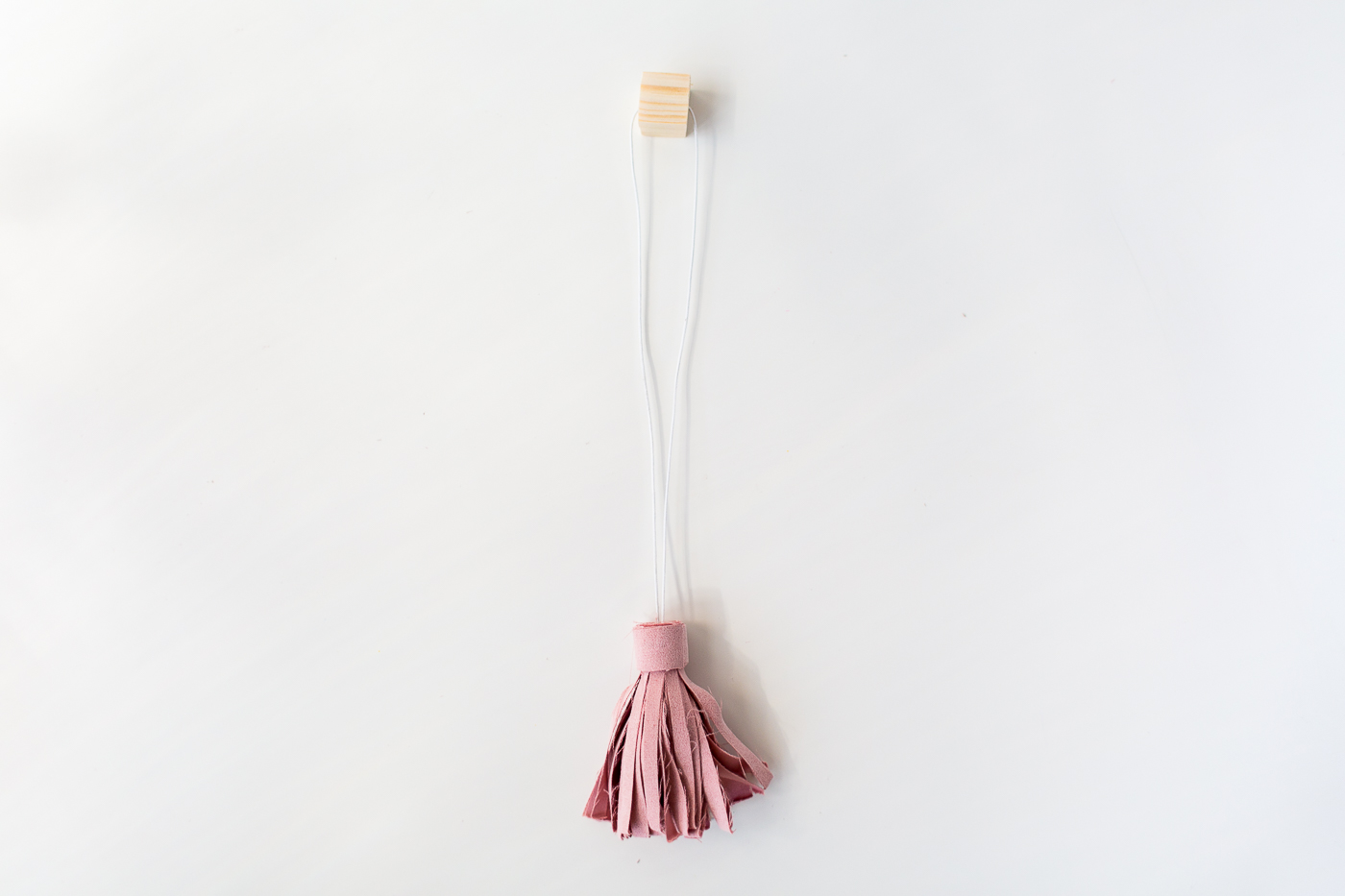 Make these to add some lovely textures to you workspace or feature wall. Save this in Pinterest so you don't forget!