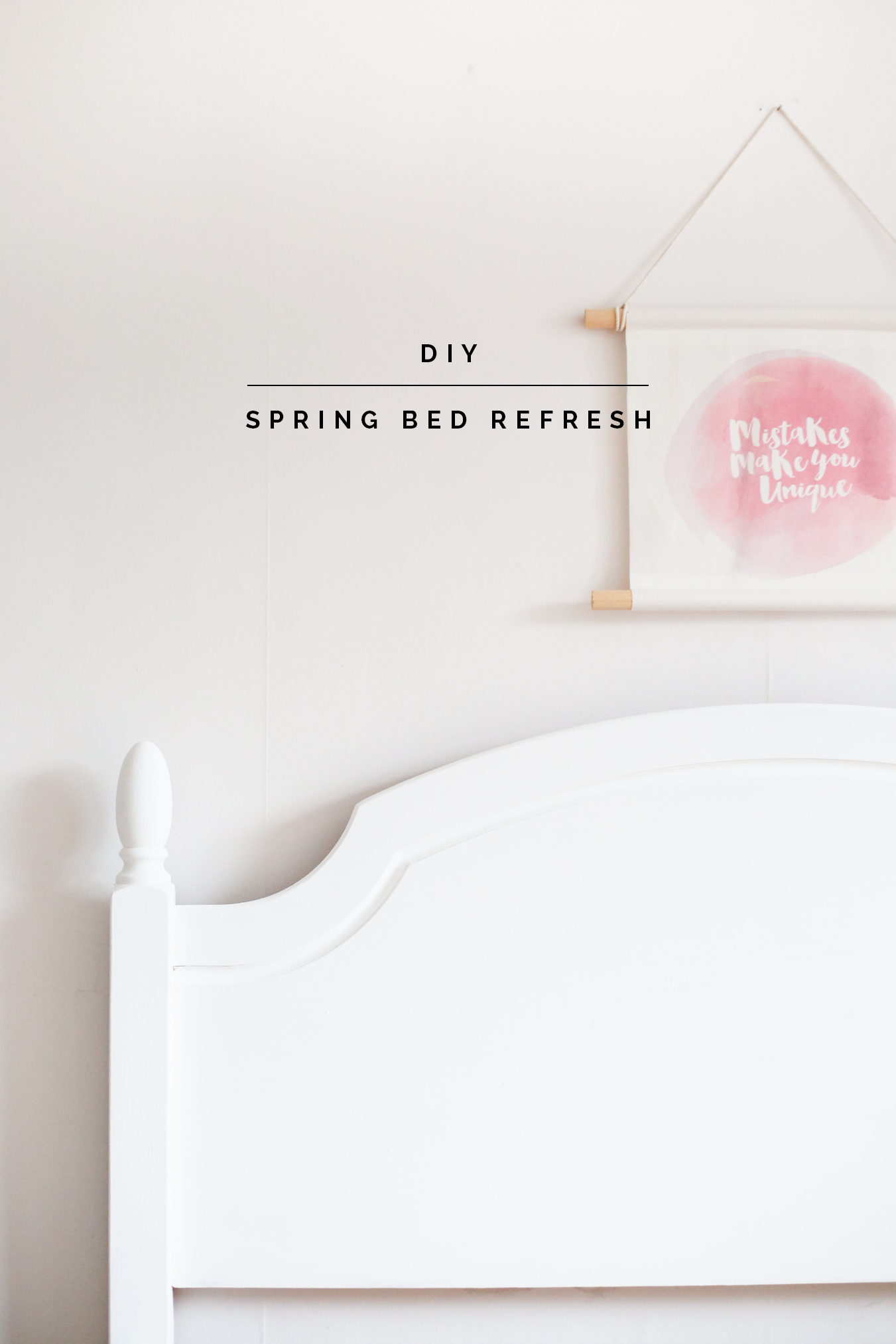 There are elements of my bedroom that I love and elements that I hate. Well I say hate, but really it's a moderate dislike. After all I have lived with them now for several years and I'm not making changes very fast. I've already updated my sideboard but now it's time for a DIY bed refresh.
One of the elements I was really finding it quite hard to live with was my bed. I don't talk about it much but I get consistent lower back pain and my current mattress was doing nothing to help. In fact, a dust build up meant I was waking up throughout the night sneezing. And what a fun combination those two are!
But possibly more importantly (you can see where my priorities are here) the whole look was a bit sad and dated. I love the look of pine but I hate the dark orange stain that seems to be a must for all pine furniture. I had dreams of stripping it all back to it's original state but it seemed like a lot of work for a bed we will most likely replace once we buy our own home hopefully in the next year.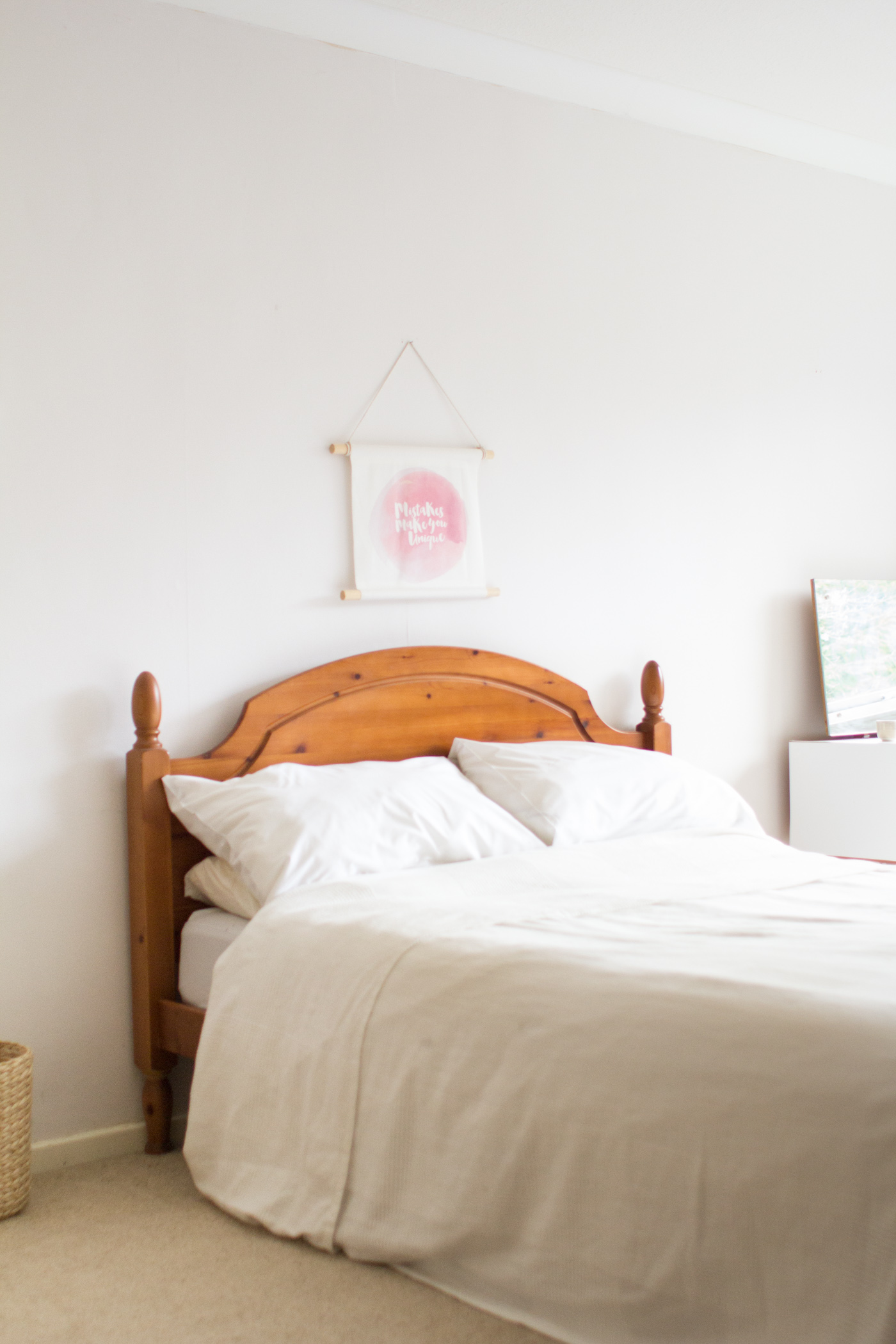 So I wanted to give the bed a refresh that was quick and easy. Firstly I ordered my new Leesa mattress which arrived all boxed up a few days later. I hadn't got around to updating the bed frame yet, but the box just sat in the corner of our living room while I made plans for how to tackle it.
I eventually decided this would be a great time to try out some home made chalk paint. I've read that you don't need to sand or prime your furniture before using chalk paint which I have to say swung my vote and to keep things simple I decided to paint the bed white… well, for now. And chalk paint is actually really simple and easy to make. We're hitting the mark on all levels here!
You'll need:
250ml of emulsion paint (it's also called latex paint in some parts of the world)

2 tbsp of plaster of Paris

1 tbsp of water
Mix the plaster of Paris and the water together so create a paste then add this to the paint. It's really that simple! The paint goes really far so just mix up small batches as you go.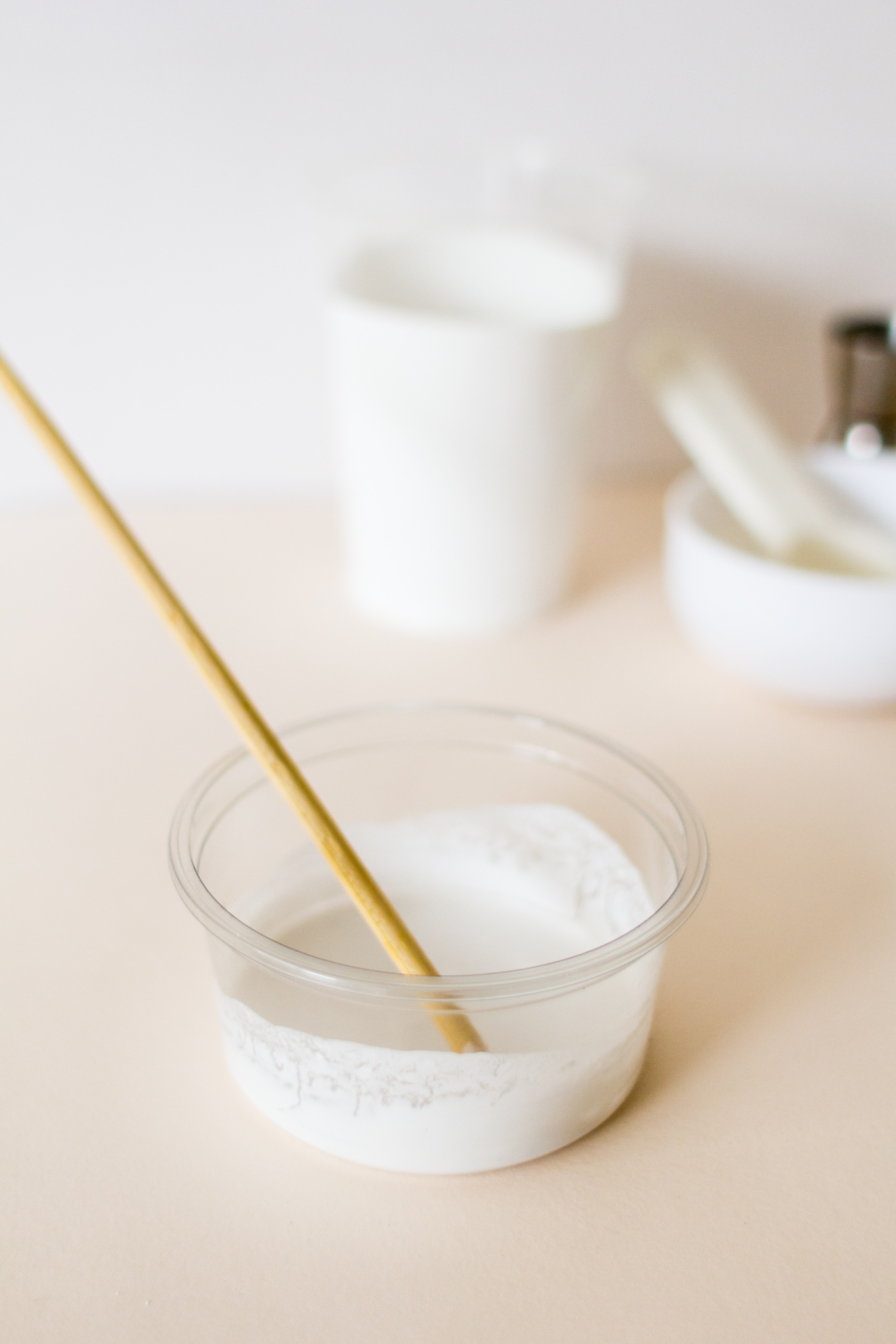 Then start painting. To prep I took of the old mattress and cleaned the frame. You can lightly sand to help to paint stick but I wanted to test it without this step.
I painted the first coat on very thinly – almost using it as the sanding step, creating a rough surface texture for the next few coats to cover.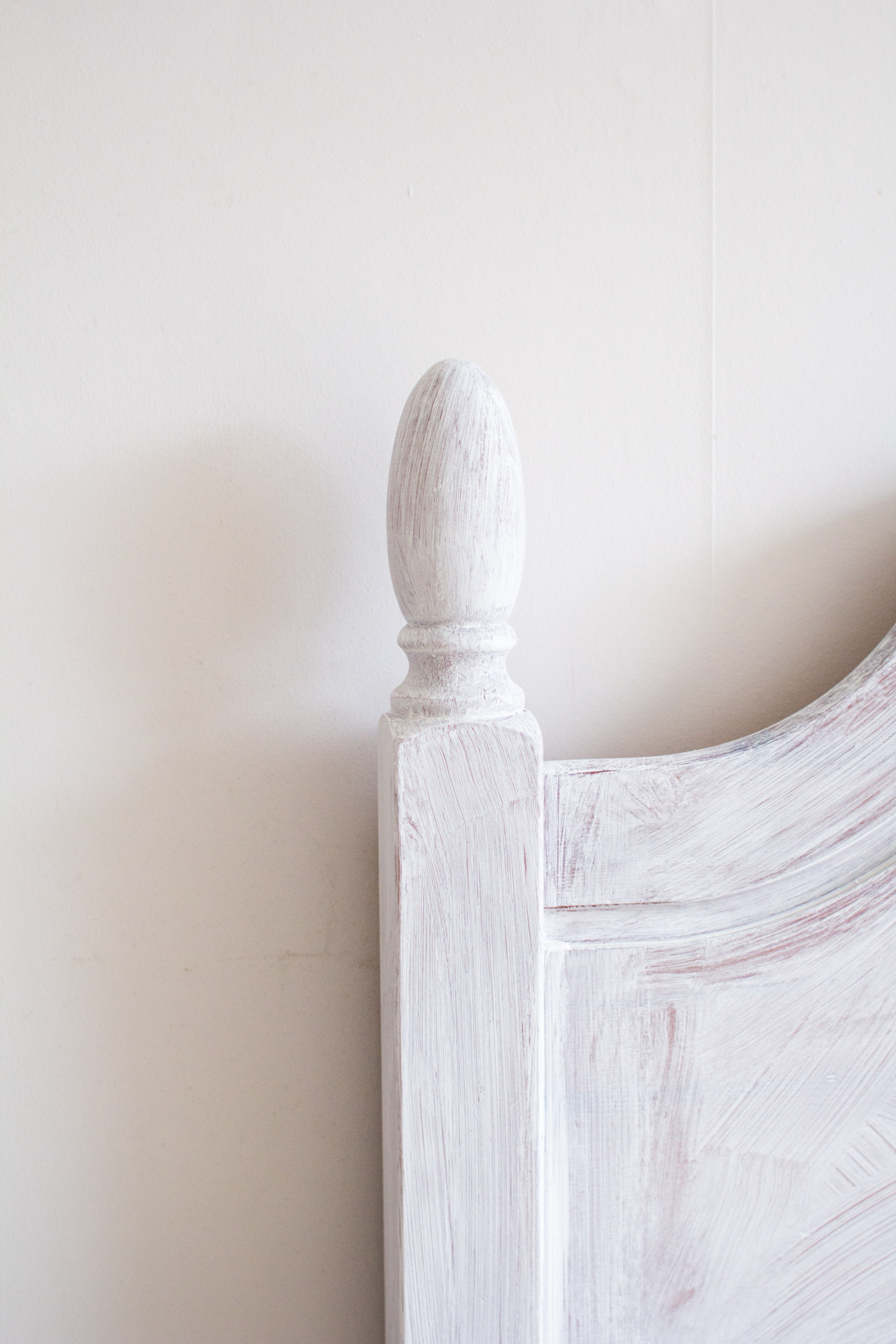 Once this coat is dry you can start on the next coat. I've found keeping the layers thin and sanding with fine sandpaper in between keeps them smooth. I stopped at three coats but you might need more or less depending on the colour of your wood.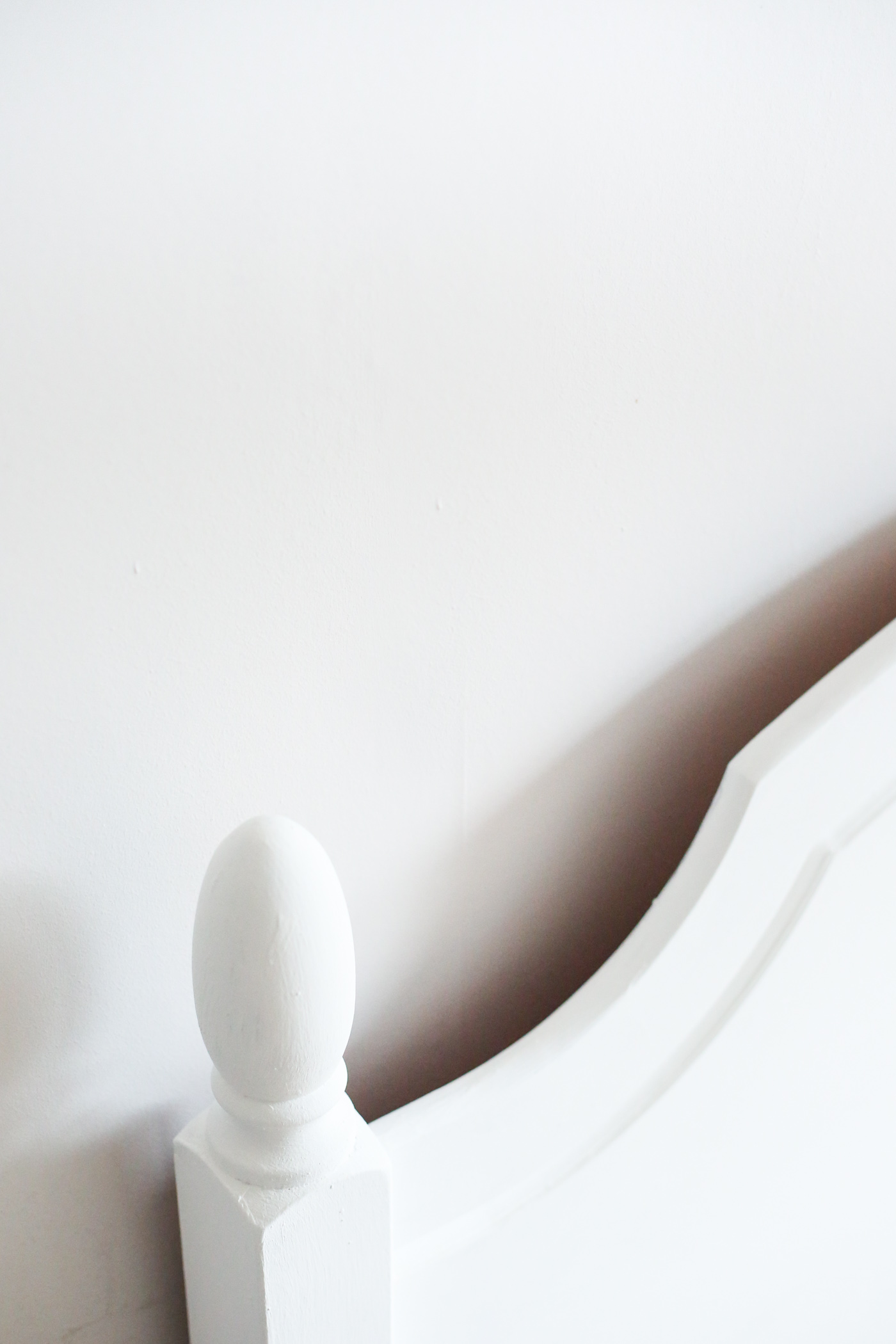 Already I'm starting to feel better about my bedroom! You can finish the surface with a finishing wax like this one but I'm leaving my options open for now.
As soon as the paint was dry I wanted to get my new Leesa mattress on the bed. I've got to say I was a little scared I was going to open up the box and it would spring out at me. I had visions of being pinned to the ground by a mattress but it was nothing like that. In fact I made a video of my unboxing to show you how easy it was.
Note: I've taken the mattress out of the box at the beginning of the video. That bit is easy. You just lie it on it's side on the bed frame and open it up.
I'm so much happier with my bed now. Not only does it brighten up my bedroom but the few days since I've had the mattress on the bed have been good back days (and no sneezing). I'm pretty pleased so far but if it turns out it's not for us then we can return it with 100 days and it will be donated to charity.
If you want to try it too you can use this link for a £50 discount. Leesa also donate a mattress to a shelter for every ten mattresses sold – that's sure to help you sleep better.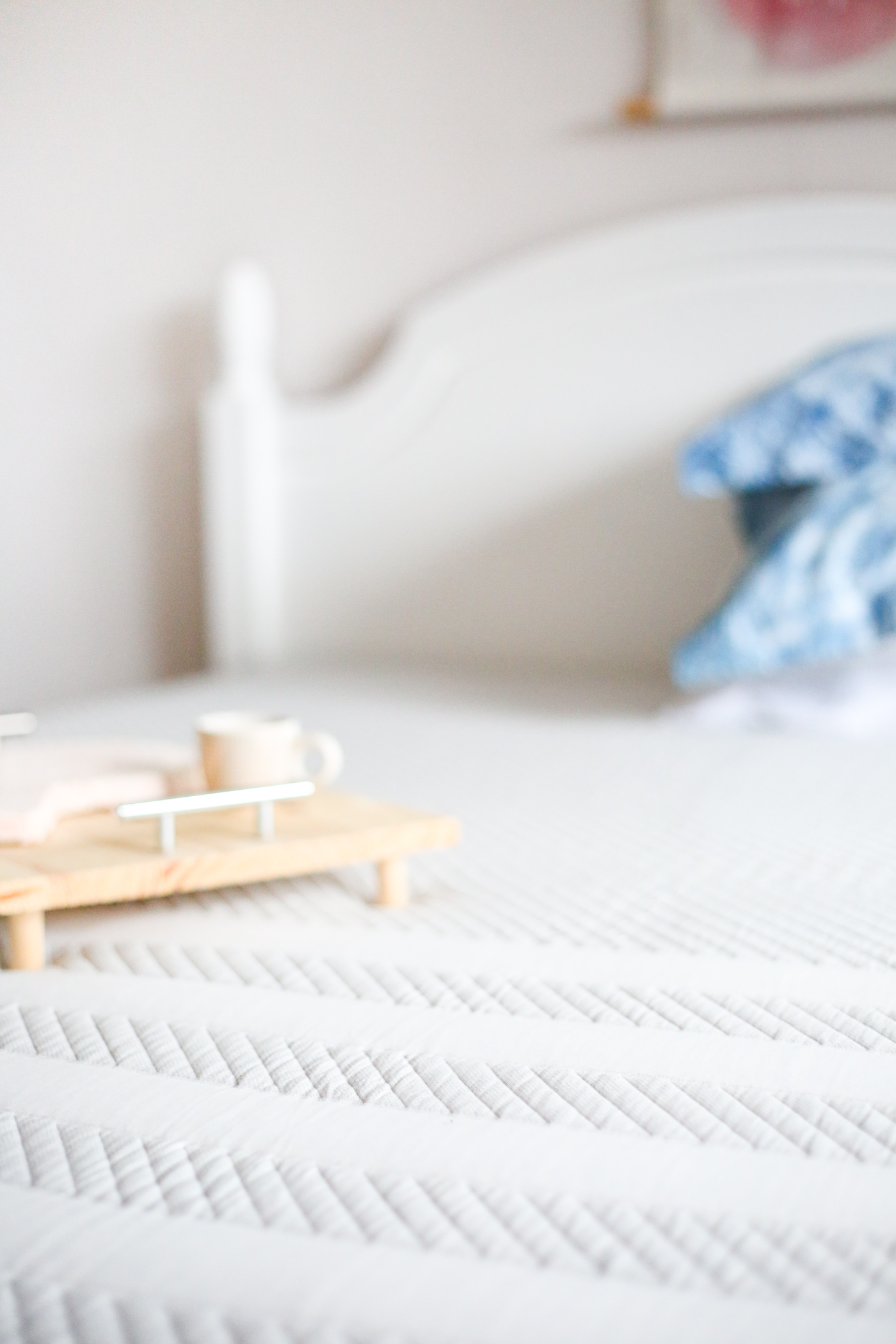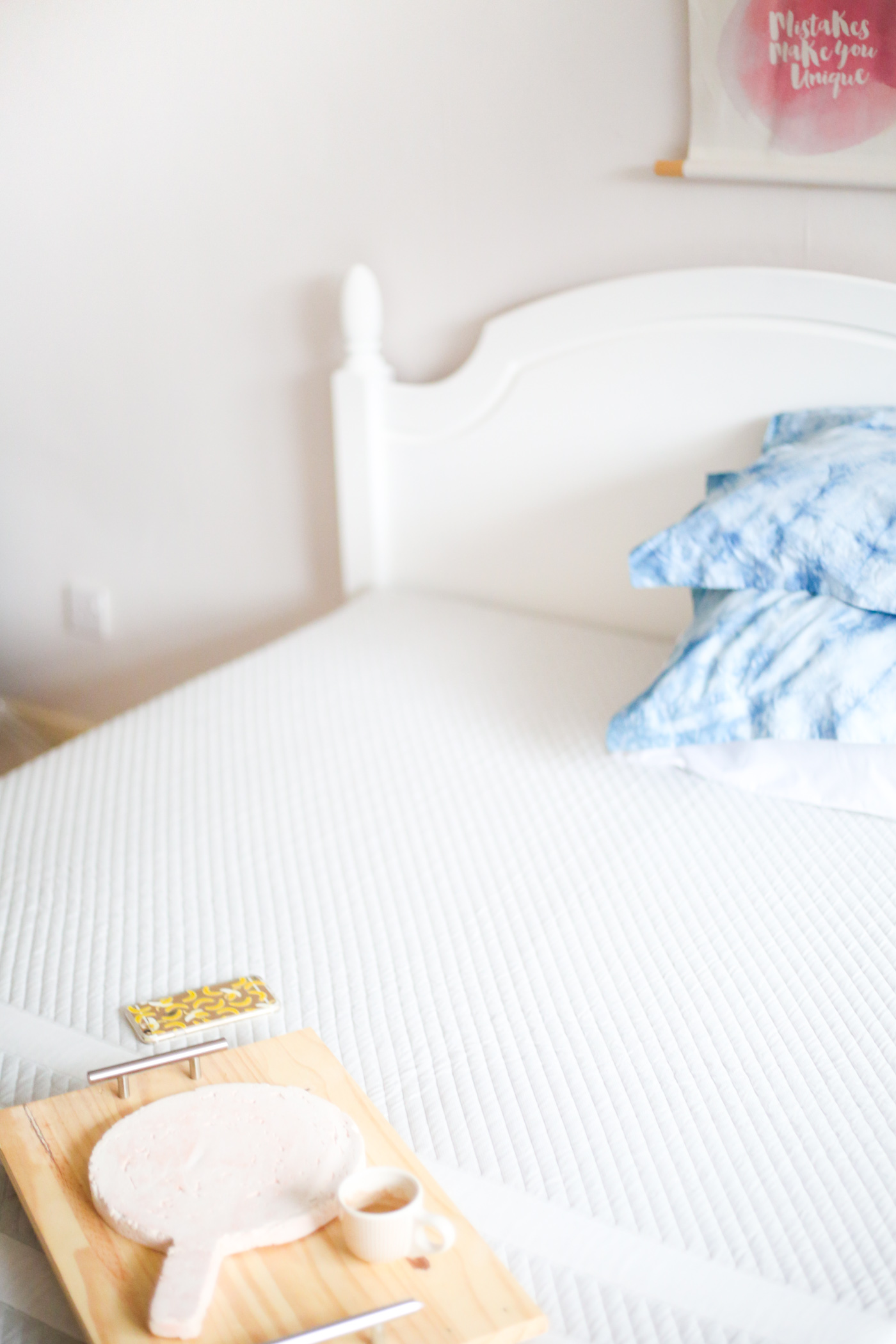 This post has been sponsored by Leesa but all opinions are my own. Thank you for supporting the brands that support Fall For DIY.