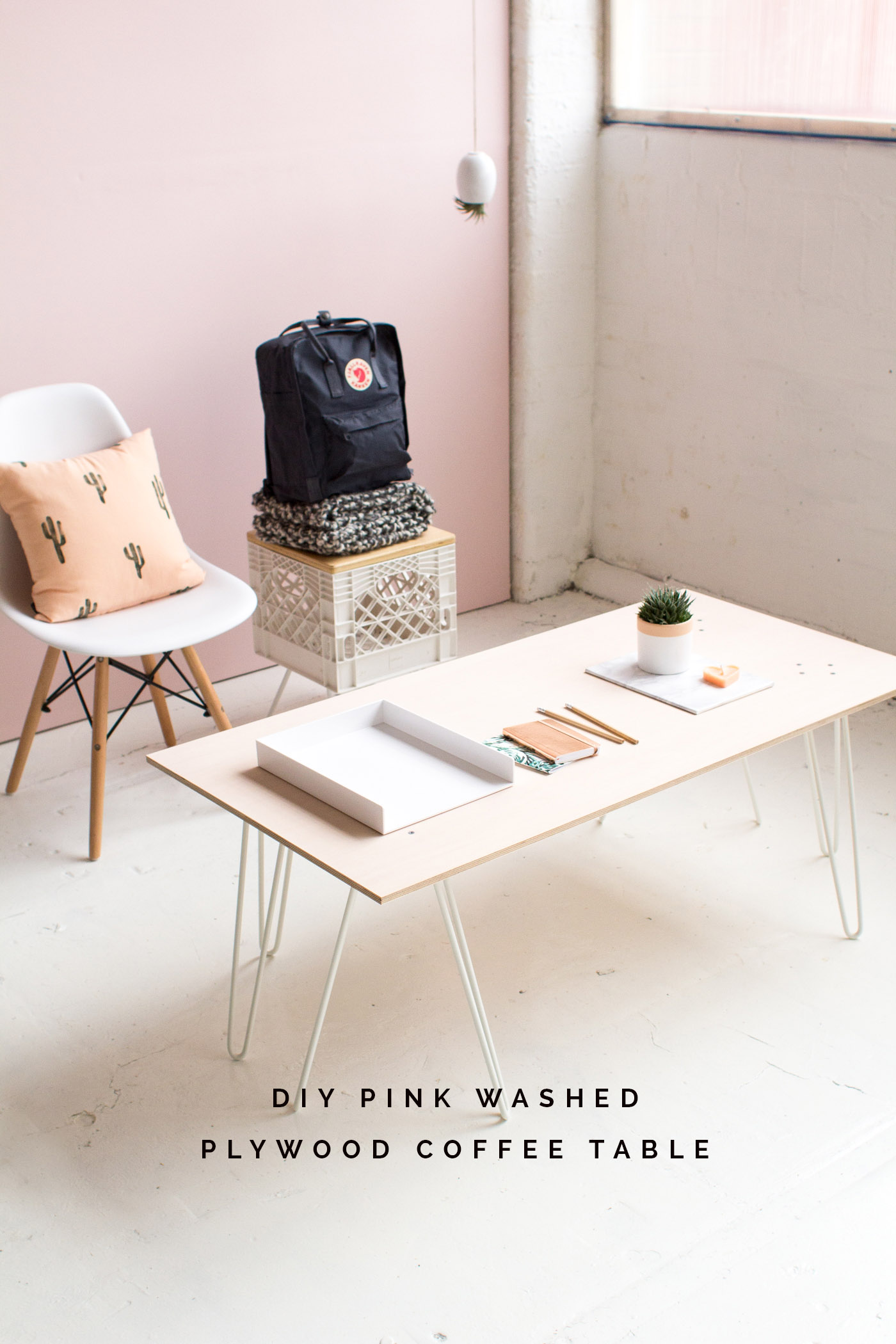 One of the best things about getting my new work studio, apart from having somewhere professional and roomie to work in of course, is I get to decorate! Ok, decorating might actually just be edging out in front. I get to co-ordinate a space for myself that is uncluttered and full of creative ideas, so after purchasing some office necessities (obviously a wardrobe makes that list, but more on that in a later post) I realised that the most important way to build a creative space was to actually create it.
Seems obvious once you say it but I really hadn't thought about DIYing my office furniture. It's seemed like the done thing to get slick, shiny desks and shelving but there's no reason that with the right materials you can't DIY a professional space with beautiful, individual pieces of furniture.
With this in mind I've partnered with SWENYO for todays post. Their design aesthetic is perfect for my new studio and once I saw these Skurniture legs I knew I had to get some plywood involved. I love the combination of the natural grain, lineal layers along the side and the bold white of the metal legs. But I also wanted to add something to make my coffee table completely unique.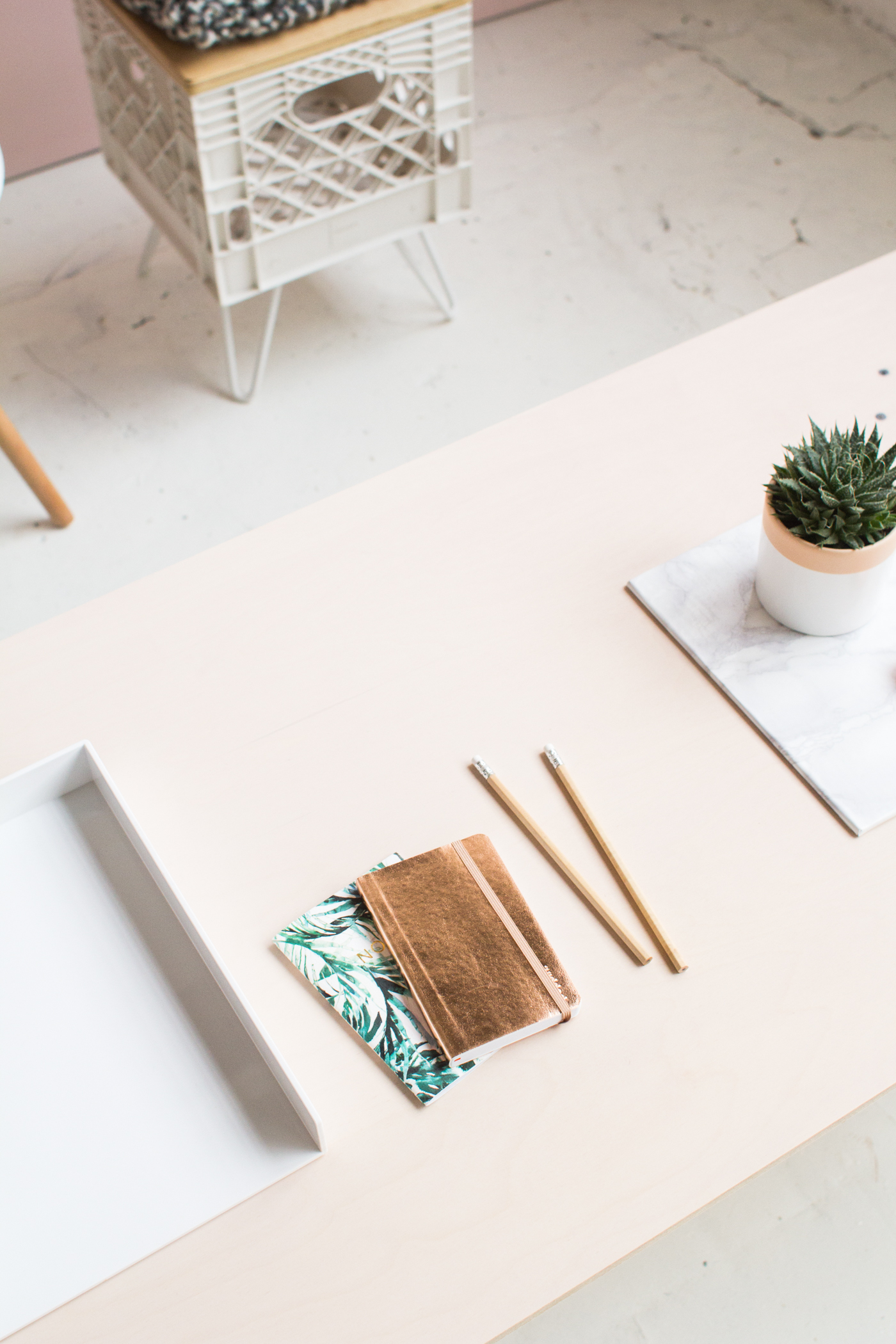 If you hadn't noticed (where have you been!?) I'm in the midst of falling head over heals with soft pinks hues. The pink wash on this table softens the grain and gives the wood an extra luxurious look I just can't take my eyes off of!
This project took me about an hour to complete so as soon as you have your materials you're pretty much done!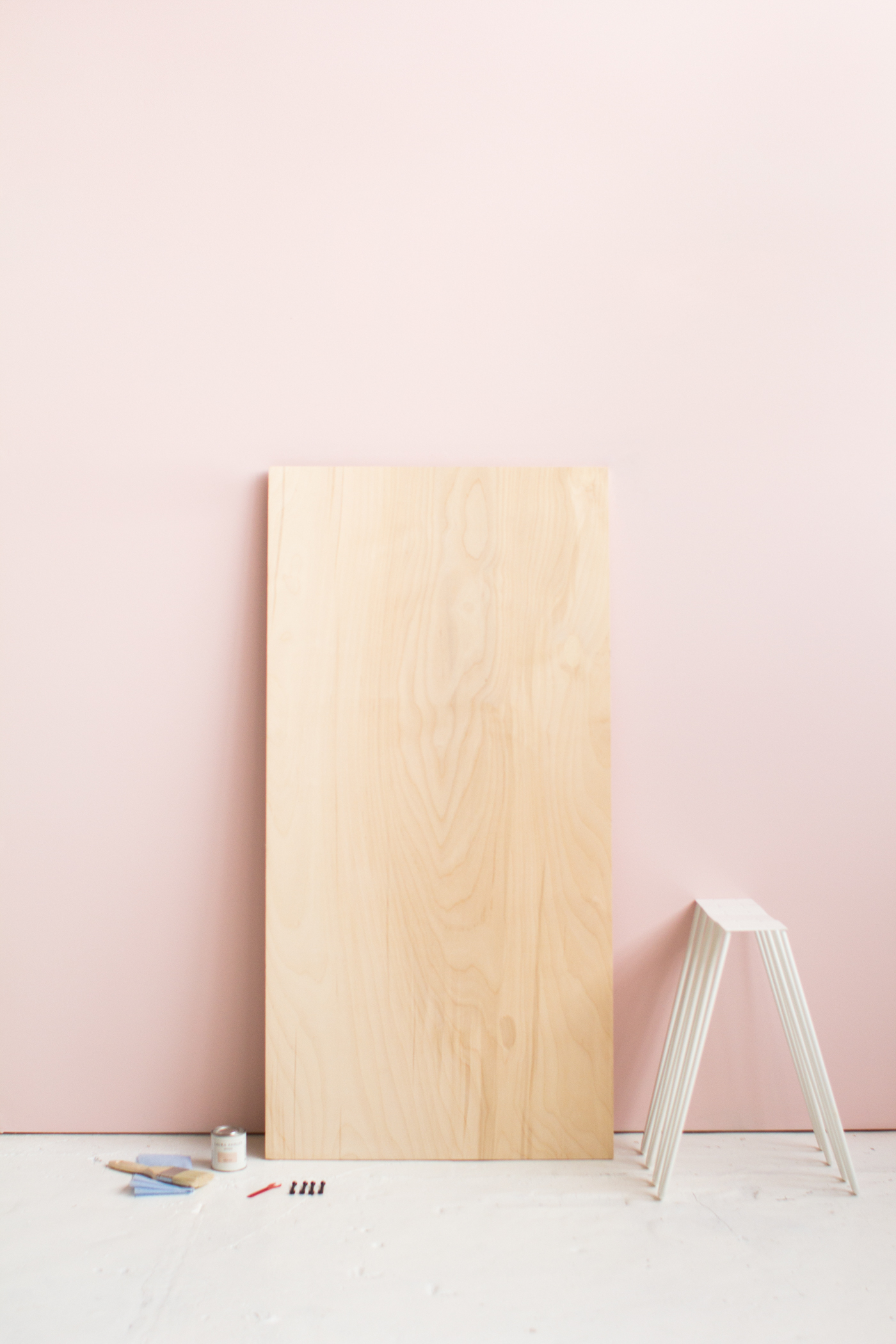 Materials
Skurniture Legs | Plywood | Paint | Brush | Cloth | Drill | Pencil | Ruler | Masking tape
Place the wood topside up to make your markings. Using a pencil and a ruler mark in four lines parallel from the edges. Two at 8cm from the two sides over the corner and two lines 14cm a little further out. Use these markings to line up each corner of the flat square on the legs.
Once you've lined up the legs at each corner use a pencil to mark where the holes are on the wood and take the legs away. Place the wood onto a work bench and drill the holes. Make sure there is nothing underneath where you are drilling!
Use the screws and cute little spanner to attach the legs onto the wood. Remember that your markings should still be on the top of the table. Make sure the screws sit in the wood to create a smooth surface. This should be easy with the soft plywood. Once all the legs are in place rub out the pencil markings.
Tape around the edge of the table with masking tape. Quickly spread a little paint roughly over the surface of the table and before it dries rub into the wood using a damp cloth. Use less paint than you think you'll need. You can always add more later.
Leave it to dry and add more layers for a stronger colour. To protect the table from spills use a satin varnish. Paint on several layers with a roller leaving them to fully dry between coats.
And now all that's left is to style your table! SWENYO have the cutest desk accessories. Keep scrolling to see the details and links!
White Cord Light | Gem Lightbulb | Air Planter Pod | RoomCrate Nightstand | Cactus Throw Pillow | Rose Gold Notebook | Letter Tray | Kanken Backpack
SWENYO have very generously given Fall For DIY readers 15% off any purchase! So you can get even more! Use the code FALLFOR15 until Mar 30 2016.