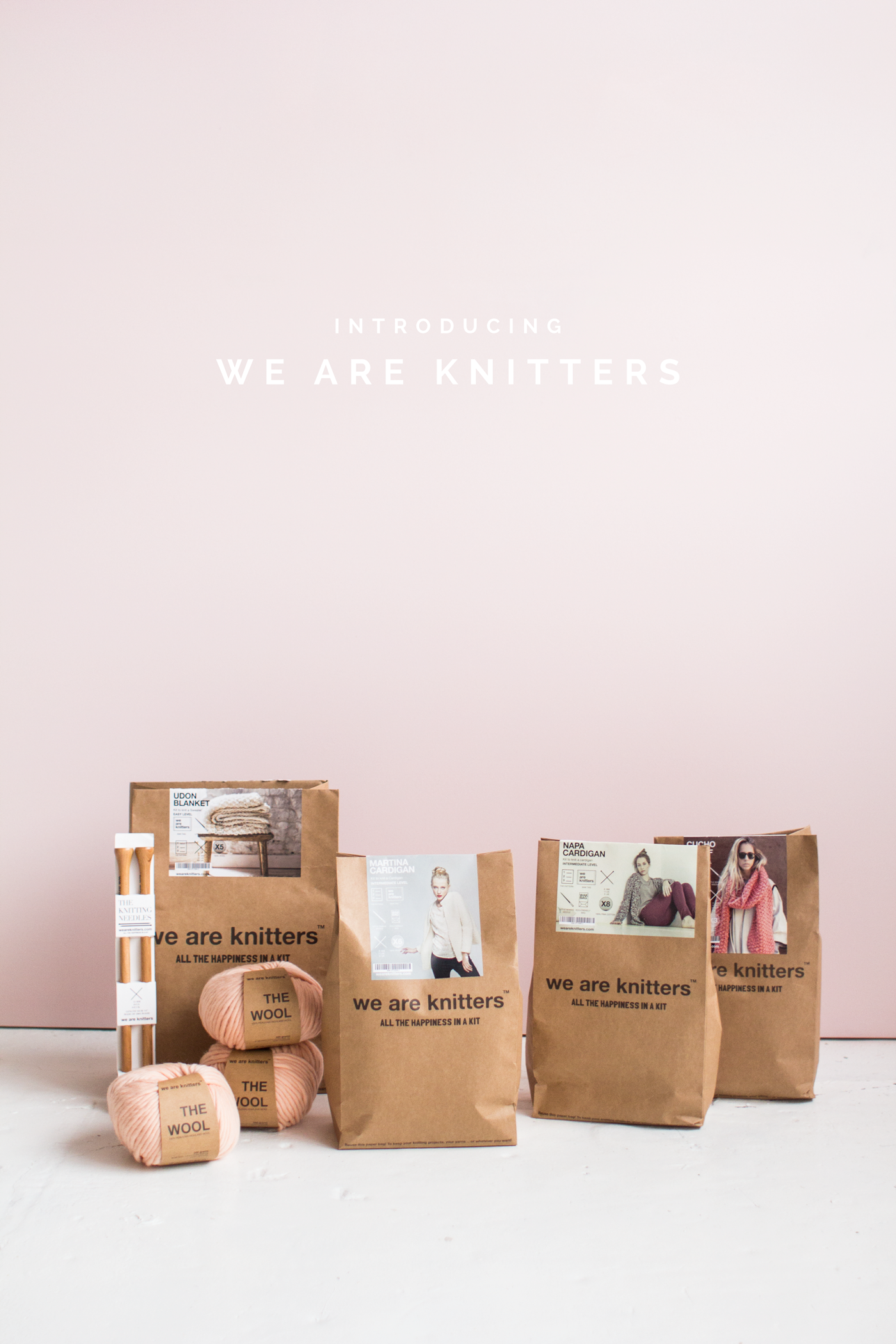 I'm so excited to be introducing you to We Are Knitters today. When they asked me to have a go at knitting some of their products I have to say I was nervous, but completely won over by the gorgeous range of designs. The skill levels start at easy beginner projects, moving up to much more complex patterns so I decided I was going to push myself and go for something a little out of my comfort zone.
To explain my hesitation firstly I need to admit that I haven't knit anything for about 5 years. I know, I know – outrageous. It's like a food blogger admitting they don't eat desert. But before you condemn me to a thousand rows of knit one, purl one let me try to explain.
I've been able to knit to a very beginner level for as long as I can remember. Many scarves, coasters and seat pads later I stopped because I just wasn't confident enough to improve my skills. I had run out of square/rectangular objects that I actually wanted in my life and didn't have the knowledge to step up my game. I always wished I had the ability to knit a big cozy jumper or cardigan but I needed help choosing the right yarn and pattern. It's those tricky little details that prevented me just going for it. Good yarn can be so expensive and I really didn't want to waste money on something that would end up lumpy and itchy and sat at the back of my wardrobe for the next few years.
And that is exactly why I love these kits so much! Even scarfs I've knitted in the past have irritated my skin, but the wool that's provided in We Are Knitters kits is SO soft. Like I want to just wrap myself up in this squishy, heavenly scarf – All. Day. Long!
I've started by easing myself back into regularly knitting with this Cucho Scarf. It was an easy project but a great one to practice the different knit and purl stitches and keeping my tension correct. I've been watching the tutorials online at weareknitters.com to brush up and refresh my memory and I had no idea there were so many stitch types! I'm working my way through the tutorials and I really feel like I'm learning a lot and actually improving my skills, to the point I'm much more confident to tackle the more advanced projects!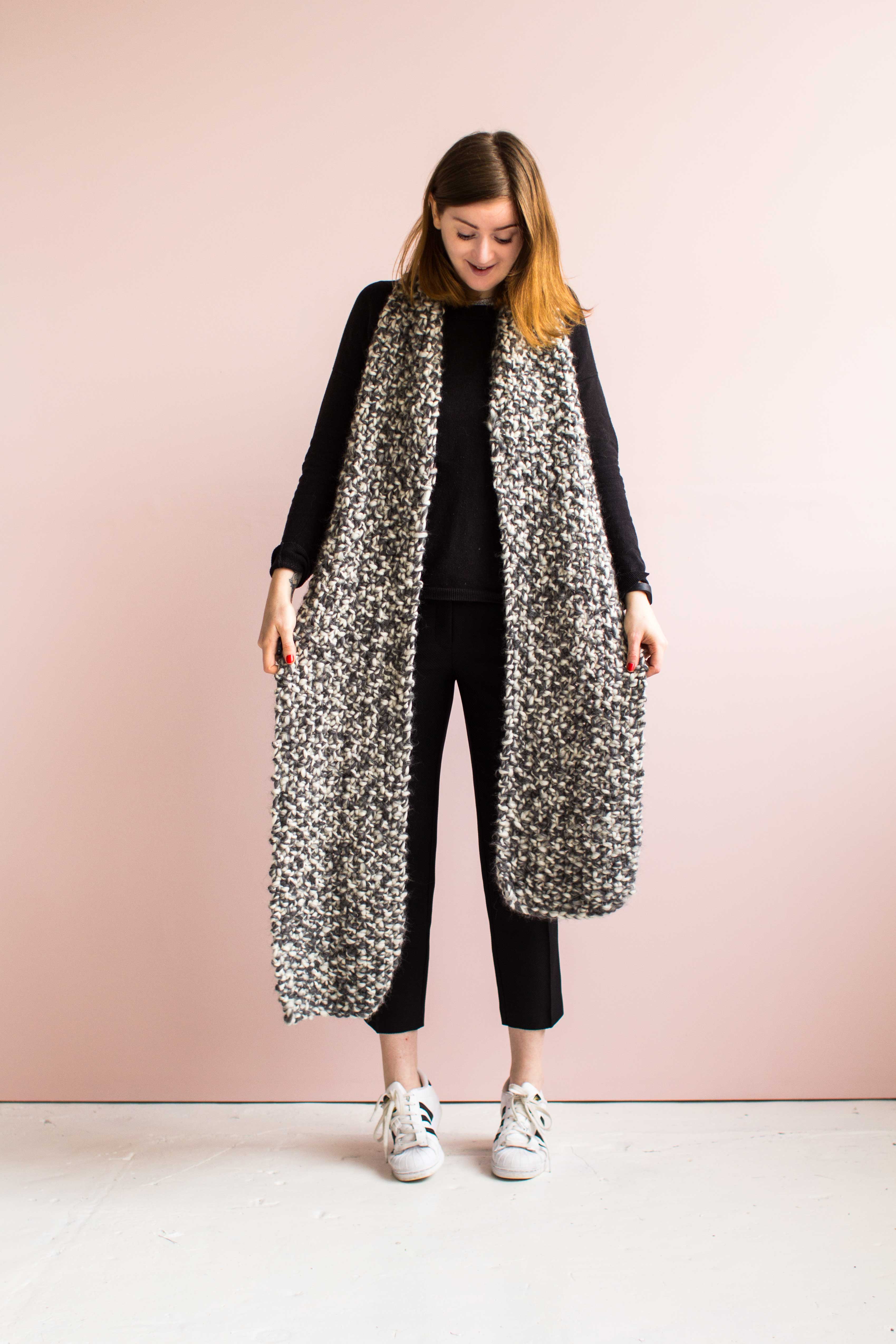 For my second project I've started on the Udon Blanket which is a similar process to the Cucho Scarf. It's easy enough for me to pick up at the end of the day and destress over a couple of rows and new episodes of The Good Wife. (Who's with me!!?) But I also want to challenge myself to improve and make my first ever cardigan! And I want you to do the same!
Giveaway time! Enter to win any We Are Knitters Kit of your choice valued up to £80 ($110USD / €100) which means you can make any of the items I'm working on, or choose something completely different to challenge yourself and knit along! Just follow the directions below to enter.
But if you just can't wait a week to see if you win then We Are Knitters have given us a discount code to get 15% off any of their products! How ace are they? Just enter the code FALLFORDIYWAK at checkout! Happy Stitching!
*This stitchin' post was written in collaboration with We Are Knitters. Thank you for supporting the brands that support Fall For DIY!