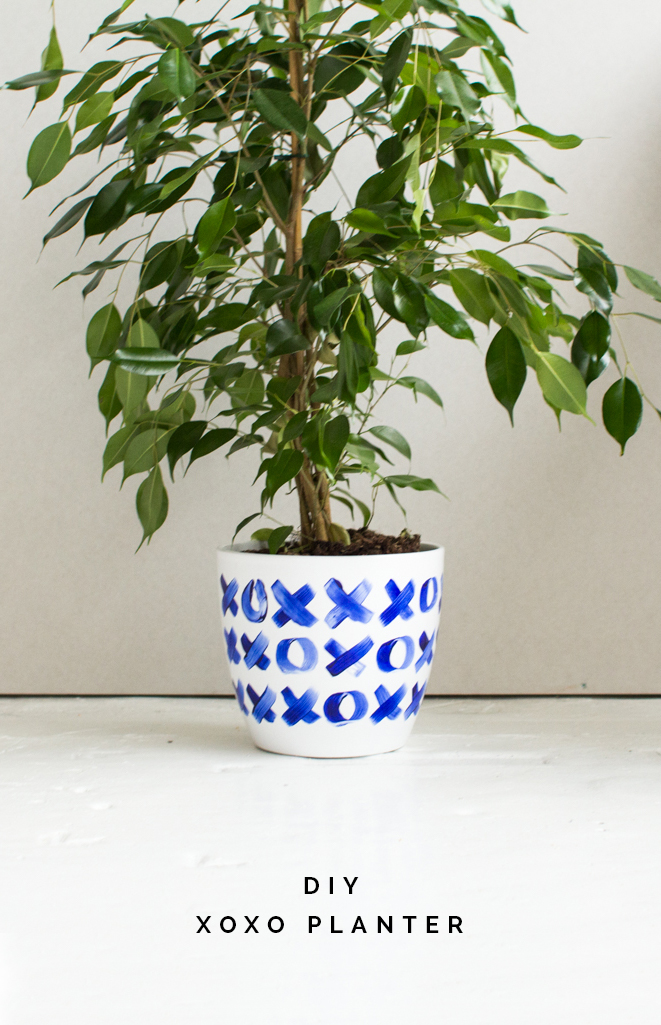 January is so close to being over! Which means it's almost time to celebrate making it through the first month of the year and start spreading the love all over the place! I was explaining what Galentines meant to a friend the other day (I have no idea how she missed that!), but I think we should be taking the whole idea of the most romantic day of the year even further! I've already promised a day of doughnuts to anyone who comes to visit me but I think in general it's a great excuse to go out of your way and be kind to anyone and everyone. Not just those closest to you!
I made this DIY XOXO Valentines Painted Planter for my studio and then I thought how cute would it look on smaller succulent planters for Palentine's. Yeah, I'm going there. If it's Pal, Gal or Val you're celebrating say it with succulents and tons of xxxo's!
If you want to make planters – big or small – then click right here see the whole tutorial!