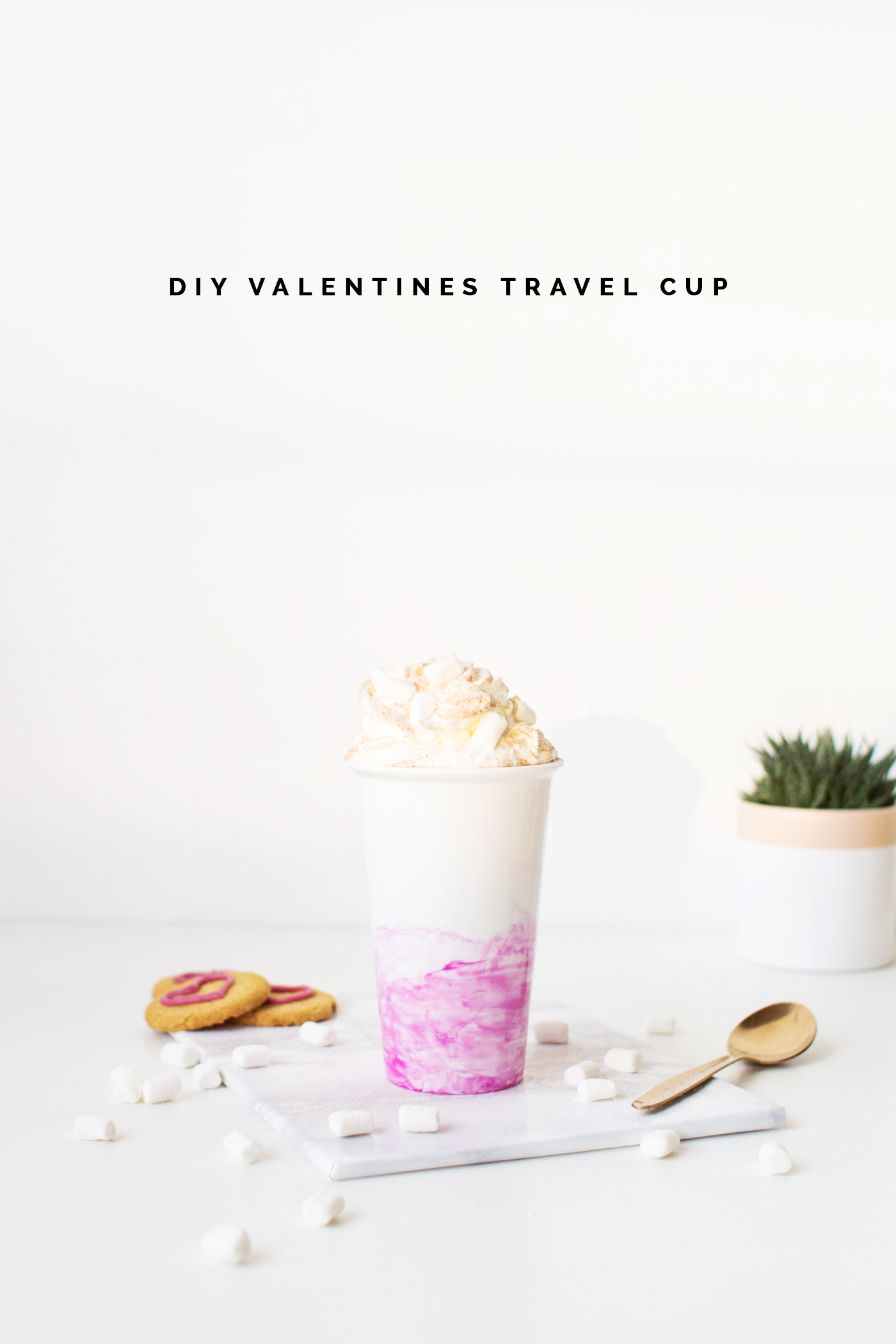 Last year and for the first time in my life I got the whole deal for Valentine's Day. I got the flowers, the chocolates and the Champagne and as much as I loved the sentiment (and pigging out on chocolates after the post Christmas health kick) it all felt a little.. well, impersonal. I know it's traditional and who doesn't like getting flowers but this is what you were supposed to do and what you were supposed to get. I think I prefer something a little less forced and a lot more thought about!
Our Valentine's in the past have been about going out for a great meal and spending time together, but presents are always an added bonus right!? I prefer something smaller and more considered than the usual fanfare of cheesy gifts. Like a travel cup that shows he gets how much I love my morning coffee! And well, I'm not a total party pooper – we can give it a little Valentine's twist with this pink watercolour detail!
Materials
Travel cup | Ceramic paint | Ziplock bag

Roughly paint the bottom of the cup. Down worry about making it neat – we'll be creating the watercolour look in just a moment!
Before the paint dries cover with the plastic bag and carefully press down. Move the paint around the surface of the mug and slowly slide off. Keep repeating this step until you're happy with the outcome. Work quickly before the paint dries!